Abstract
In this paper, we provide a detailed account of our efforts in the design, development and prototyping of a novel intelligent surface by adapting initially curved diaphragms. Unlike the shortcomings that characterize current designs of functional surfaces, our adaptive surface design is characterised by simplicity, multifunctionality, adaptability, high flexibility and robustness as well as controlled autonomy. Four aspects of the work are accordingly examined. The first is concerned with the conceptual design of the new functional surface. The second with the development of functional prototypes of intelligent surfaces, showing its characteristics and ease of manufacturing using 3D additive manufacturing. The third with demonstrating the multi-frictional ability of the newly designed surface. Our friction test results show wide range friction control ability from the friction coefficient value 0.3 (same value of material itself) to 3 times higher value 1.1. Finally, we address the challenges that are faced in our new design and the efforts that are currently being adopted to overcome them.
This is a preview of subscription content, log in to check access.
Access options
Buy single article
Instant access to the full article PDF.
US$ 39.95
Price includes VAT for USA
Subscribe to journal
Immediate online access to all issues from 2019. Subscription will auto renew annually.
US$ 99
This is the net price. Taxes to be calculated in checkout.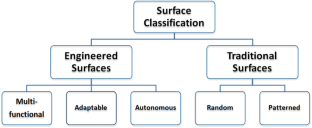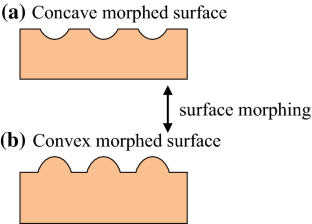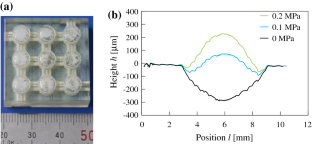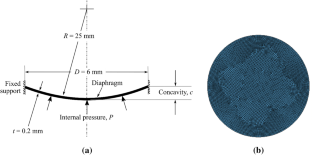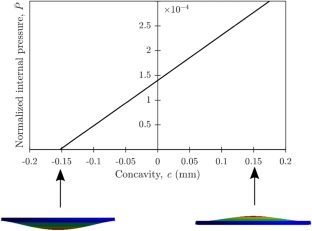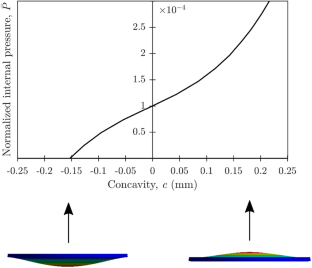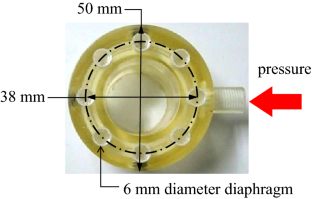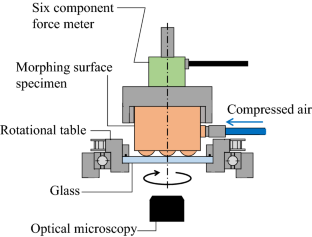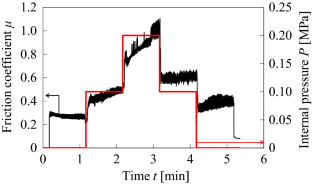 References
Abdullah, J.E., Majid, L.D., Romli, I.F., Gaikwad, S.P., Yuan, G.L., Harun, F.N.: Active control of strain in a composite plate using shape memory alloy actuators. Int. J. Mech. Mater. Des. 11, 25–39 (2015)

Agwa, M.A., Taha, I., Megahed, M.: Experimental and analytical investigation of water diffusion process in nano-carbon/alumina/silica filled epoxy nanocomposites. Int. J. Mech. Mater. Des. 13, 607–615 (2017)

Benafan, O., Brown, J., Calkins, T.F., Kumar, P., Stebner, P.A., Turner, L.T., Vaidyanathan, R., Webster, L., Young, L.M.: Shape memory alloy actuator design: CASMART collaborative best practices and case studies. Int. J. Mech. Mater. Des. 10, 1–42 (2014)

Bifano, T.G., Perreault, J., Mali, R.K., Horenstein, M.N.: Microelectromechanical deformable mirrors. IEEE J. Sel. Top. Quantum Elect. 5, 83–89 (1999)

Drexler, W., Fujimoto, J.G.: State-of-art retinal optical coherence tomography. Prog. Rretin. Eye Res. 27, 45–88 (2008)

Esfahani, A.M., Bahrami, M.: Vibration analysis of a circular thin polymeric piezoelectric diaphragm with fluid interaction. Int. J. Mech. Mater. Des. 12, 401–411 (2016)

Frazier, W.E.: Metal additive manufacturing: a review. J. Mater. Eng. Perfor. 23, 1917–1928 (2014)

Ganesh, V.A., Raut, H.K., Nair, A.S., Ramakrishna, S.: A review on self-cleaning coatings. J. Mater. Chem. 21, 16304–16322 (2011)

Giannatsis, J., Dedoussis, V.: Additive fabrication technologies applied to medicine and health care: a review. Int. J. Adv. Manuf. Technol. 40, 116–127 (2009)

Goto, M.: Preparations and tribological properties of soft-metal/DLC composite coatings by RF magnetron sputter using composite targets. Int. J. Mech. Mater. Des. 14, 313–327 (2018)

Grosch, K.A.: The relation between the friction and visco-elastic properties of rubber. Proc. R. Soc. A 274, 21–39 (1963)

Hasheminejad, M.S., Oveisi, A.: Active vibration control of an arbitrary thick smart cylindrical panel with optimally placed piezoelectric sensor/actuator pairs. Int. J. Mech. Mater. Des. 12, 1–16 (2016)

Huang, S.H., Liu, P., Mokasdar, A., Hou, L.: Additive manufacturing and its social impact: a literature review. Int. J. Adv. Manuf. Technol. 67, 1191–1203 (2013)

Jain, K.R., Majumder, S., Ghosh, B.: Design and analysis of piezoelectric actuator for micro gripper. Int. J. Mech. Mater. Des. 11, 253–276 (2015)

Jiang, X., Takayama, S., Qian, X., Ostuni, E., Wu, H., Bowden, N., LeDuc, P., Ingber, D.E., Whitesides, G.M.: Controlling mammalian cell spreading and cytoskeletal arrangement with conveniently fabricated continuous wavy features on poly(dimethylsiloxane). Langmuir 18, 3273–3280 (2002)

Kim, Y.C., Cho, M.H., Kim, S.J., Jang, H.: The effect of phenolic resin, potassium titanate, and CNSL on the tribological properties of brake friction materials. Wear 264, 204–210 (2008)

Kivi, R.A., Azizi, S., Khalkhali, A.: Sensitivity enhancement of a MEMS sensor in nonlinear regime. Int. J. Mech. Mater. Des. 12, 337–351 (2016)

Levy, G.N., Schindel, R., Kruth, J.P.: Rapid manufacturing and rapid tooling with layer manufacturing (LM) technologies, state of the art and future perspectives. CIRP Ann. Manuf. Technol. 52, 589–609 (2003)

Long, C.S., Loveday, P.W., Forbes, A.: Zernike polynomial based Rayleigh–Ritz model of a piezoelectric unimorph deformable mirror. Int. J. Mech. Mater. Des. 8, 237–245 (2012)

Long Jr., H.J., Hale, M.E., Mchenry, M.J., Westneat, M.W.: Functions of fish skin: flexural stiffness and steady swimming of longnose gar lepisosteus osseus. J. Exp. Biol. 199, 2139–2151 (1996)

Mittal, K.L.: Contact Angle, Wettability and Adhesion, Volume 2. VSP BV (2002)

Muller, S., Uchanski, M., Hedrick, K.: Estimation of the maximum tire-road friction coefficient. J. Dyn. Sys. Meas. Control 125, 608–617 (2003)

Murr, L.E., Gaytan, S.M., Medina, F., Lopez, H., Martinez, E., Machado, B.I., Hernandez, D.H., Martinez, L., Lopez, M.I., Wicker, R.B., Bracke, J.: Next-generation biomedical implants using additive manufacturing of complex, cellular and functional mesh arrays. Philos. Trans. Royal Soc. A. 268, 1999–2032 (2010)

Ohzono, T., Fukuda, J.: Zigzag line defects and manipulation of colloids in a nematic liquid crystal in microwrinkle grooves. Nat. Commun. 3, 1–7 (2012)

Ohzono, T., Hirai, Y., Suzuki, K., Shimomura, M., Uchida, N.: Reinforced shape-tunable microwrinkles formed on a porous-film-embedded elastomer surface. Soft Matter 10, 7165–7169 (2014)

Ohzono, T., Shimomura, M.: Simulation of strain-induced microwrinkle pattern dynamics with memory effect. Jpn. J. Appl. Phys. 44, 1055–1061 (2005)

Rogers, J.A.: Slice and dice, peel and stick: emerging methods for nanostructure fabrication. ACS Nano 1, 151–153 (2007)

Sherman, L., Ye, J.Y., Albert, O., Norris, T.B.: Adaptive correction of depth-induced aberrations in multiphoton scanning microscopy using a deformable mirror. J. Microsc. 206, 65–71 (2002)

Shirtcliffe, N.J., McHale, G., Atherton, S., Newton, M.I.: An introduction to superhydrophobicity. Adv. Colloid Interface Sci. 161, 124–138 (2010)

Suzuki, K., Ohzono, T.: Wrinkles on a textile-embedded elastomer surface with highly variable friction. Soft Matter 12, 6176–6183 (2016)

Vaezi, M., Seitz, H., Yang, S.F.: A review on 3D micro-additive manufacturing technologies. Int. J. Adv. Manuf. Technol. 67, 1721–1754 (2013)

Vincent, J.F.V.: Deployable structures in nature: potential for biomimicking. Proc. Inst. Mech. Eng. C J. Mech. Eng. Sci. 214, 1–10 (2000)

Zeek, E., Maginnis, K., Backus, S., Russek, U., Murnane, M., Mourou, G., Kapteyn, H., Vdovin, G.: Pulse compression by use of deformable mirrors. Opt. Lett. 24, 493–495 (1999)

Zhang, X.M., Chau, F.S., Quan, C., Lam, Y.L., Liu, A.Q.: A study of the static characteristics of a torsional micromirror. Sens. Actuators, A 90, 73–81 (2001)
Acknowledgements
The authors wish to thank Professor S. A. Meguid for his valued input to the article and to Mr. Prayers Roy for the finite element work. The authors are grateful to the Grant-in-Aid for Scientific Research (KAKENHI) (Grant No. 17K14577), The Hibi Science Foundation, Nagamori Foundation, Research Foundation for the Electrotechnology of Chubu and NSK Foundation for Advancement of Mechatronics for financial support.
About this article
Cite this article
Murashima, M., Yoshino, S., Kawaguchi, M. et al. Intelligent tribological surfaces: from concept to realization using additive manufacturing. Int J Mech Mater Des 15, 757–766 (2019). https://doi.org/10.1007/s10999-018-9435-4
Received:

Accepted:

Published:

Issue Date:
Keywords
Intelligent surface

Multifunctionality

Morphing

Additive manufacturing

Functionalized surfaces