Abstract
Planar solid oxide fuel cells are made up of repeating sequences of electrolytes, electrodes, seals, and current collectors. For electrochemical reasons it is best to keep the electrolyte as thin as possible. However, for electrolyte-supported cells, the thin electrolytes are susceptible to damage during production, assembly, and operation. One of the latest generation electrolytes employs a meso-scale honeycomb layer to support thin, electrochemically efficient membranes. Using finite element analysis, a two-scale model computes distributions of first principal stresses throughout a representative unit cell of the meso-scale structure. Displacement at the macro-scale is informed by meso-scale geometry via a homogenized equivalent stiffness, while the stresses at the two scales are related via a scalar magnification factor. The magnification factor is computed for a variety of geometries and loading conditions. Physical specimens are measured in tension to obtain an experimental magnification factor which agrees well with the simulations. When both the stiffness and magnification factor for a given meso-scale pattern are known, the macro-scale geometry can be analyzed without revisiting the meso-scale model, thus reducing computational time and costs.
Access options
Buy single article
Instant access to the full article PDF.
US$ 39.95
Tax calculation will be finalised during checkout.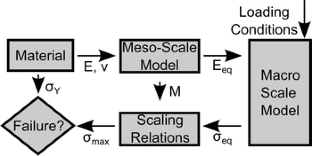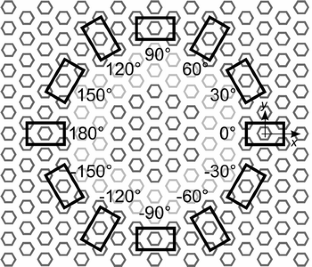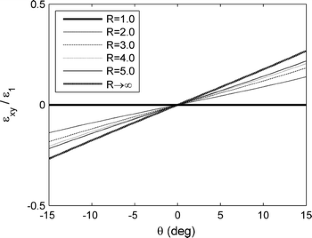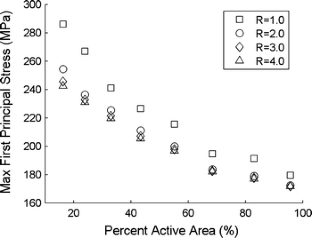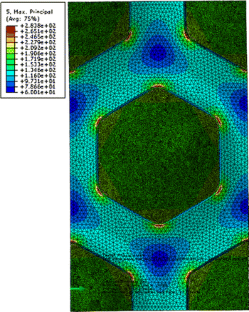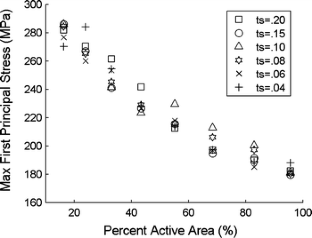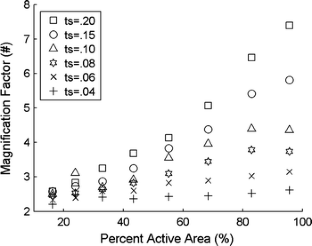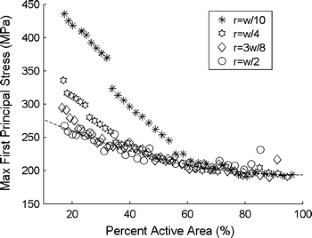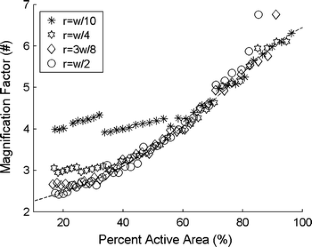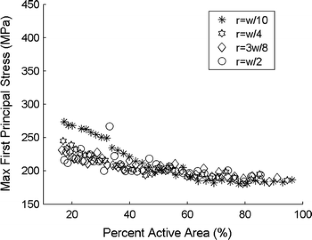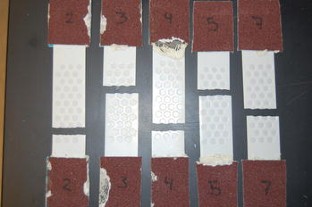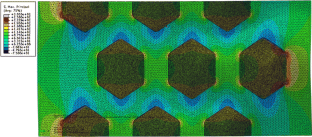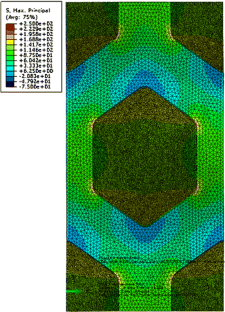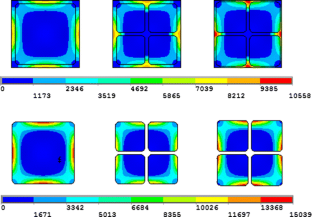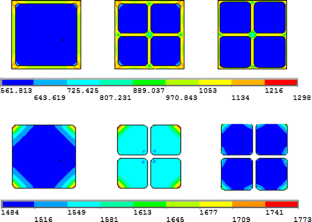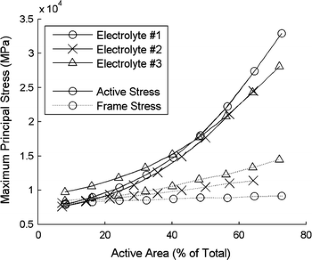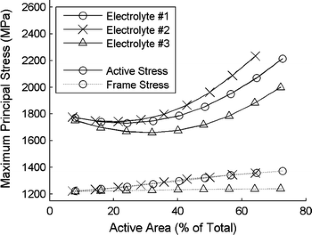 References
Badding, M.E., Garner, S.M., Hagg, S.L., Ketcham, T.D., Miller, J.A., St. Julien, D.J.: Electrolyte sheet with regions of different compositions and fuel cell device including such. United States Patent: 7820332, 2010

Berke, R.B., Walter, M.E.: Mechanical characterization of thin SOFC electrolytes with honeycomb support. J. Fuel Cell Sci. Technol. 10, 011001 (2013)

Busso, E.P., Tkach, Y., Travis, R.P.: Thermally induced failure of multilayer ceramic structures. Philos. Mag. 81, 1979–1995 (2001)

Cooley, N.: NexTech materials demonstrates world's largest SOFC platform. Int. J. Hydrog. Energy 34, 8454 (2009)

Haile, S.M.: Fuel cell materials and components. Acta Mater. 51, 5981–6000 (2003)

Minh, N.Q.: Solid oxide fuel cell technology: features and applications. Solid State Ionics 174, 271–277 (2004)

Ormerod, R.M.: Solid oxide fuel cells. Chem. Soc. Rev. 32, 17–28 (2003)

Pindera, M.-J., Khatam, H., Drago, A.S., Bansal, Y.: Micromechanics of spatially uniform heterogeneous media: a critical review and emerging approaches. Compos. B 40, 349–378 (2009)

Sammes, N., Smirnova, A., Vasylyev, O.: Fuel Cell Technologies: State and Perspectives, vol. 202, pp. 19–34. Springer, Dordrecht (2005)

Selçuk, A., Atkinson, A.: Elastic properties of ceramic oxides used in solid oxide fuel cells (SOFC). J. Eur. Ceram. Soc. 17, 1523–1532 (1997)

Timurkutluk, B., Celik, S., Timurkutluk, C., Mat, M.D., Kaplan, Y.: Novel structured electrolytes for solid oxide fuel cells. J. Power Sources 213, 47–54 (2012)

Wu, J., Liu, X.: Recent development of SOFC metallic interconnect. J. Mater. Sci. Technol. 26, 293–305 (2010)

Xia, Z., Zhang, Y., Ellyin, F.: A unified periodical boundary conditions for representative volume elements of composites and applications. Int. J. Solids Struct. 40, 1907–1921 (2003)

Xue, L.A., Barringer, E.A., Cable, T.L., Goettler, R.W., Kneidel, K.E.: SOFCo planar solid oxide fuel cell. Int. J. Appl. Ceram. Technol. 1, 16–22 (2004)
Acknowledgments
This work was supported by the Ohio Department of Development's Third Frontier Fuel Cell Program. The authors would also like to thank the staff of NexTech Materials Ltd. for many helpful discussions concerning electrolyte materials and geometries.
About this article
Cite this article
Berke, R.B., Walter, M.E. Meso-scale stress response of thin ceramic membranes with honeycomb support. Int J Mech Mater Des 10, 53–64 (2014). https://doi.org/10.1007/s10999-013-9230-1
Received:

Accepted:

Published:

Issue Date:
Keywords
Thin ceramic membranes

Honeycomb support

Solid oxide fuel cell

Meso-scale finite element simulation

Stress magnification