Abstract
This study aims to investigate the effects of firm performance and diversification on the insider/outsider CEO hiring. Using a sample of 2204 CEO succession events occurred between 1979 and 2014 in the U.S., we find that the effect of firm performance on the likelihood of hiring insider CEOs is positive and significant, which is consistent with Datta and Guthrie (1994). Moreover, the impact of the level of firm diversification on the likelihood of hiring insider CEOs is also positive and significant. However, the level of firm diversification appears to have a strong moderating effect on the relationship between firm performance and the insider/outsider CEO hiring. More focused firms are more likely to hire outsider CEOs when firm performance is low, but hire insider CEOs as firm performance increases. By contrast, highly diversified firms are more likely to hire insider CEOs regardless of firm performance. The empirical results imply that both well-performing focused firms and highly diversified firms should implement a formal CEO succession plan by designating the internal candidates and grooming them to ensure that they are knowledgeable and ready to take over when the current CEO steps aside.
Access options
Buy single article
Instant access to the full article PDF.
US$ 39.95
Tax calculation will be finalised during checkout.
Subscribe to journal
Immediate online access to all issues from 2019. Subscription will auto renew annually.
US$ 79
Tax calculation will be finalised during checkout.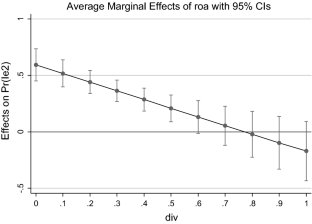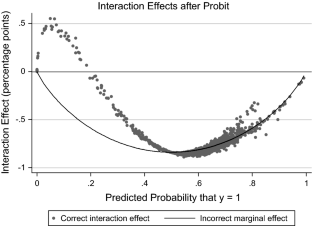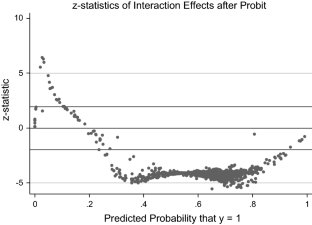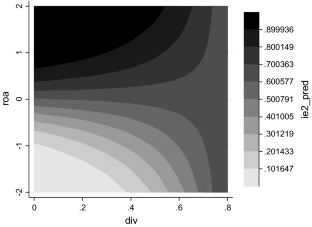 References
Anderson, E. (1985). The salesperson as outside agent or employee: A transaction cost analysis. Marketing Science,4(3), 234–254.

Anderson, T. W., & Hsiao, C. (1982). Formulation and estimation of dynamic models using panel data. Journal of Econometrics,18(1), 47–82.

Baertlein, L., & Ganesan, G. (2016). Starbucks CEO steps down to focus on high-end coffee, shares fall. http://www.reuters.com/article/us-starbucks-moves-idUSKBN13Q5S4.

Berry, C. H. (1975). Corporate growth and diversification. Princeton: Princeton University Press.

Berry, T. K., Bizjak, J. M., Lemmon, M. L., & Naveen, L. (2006). Organizational complexity and CEO labor markets: Evidence from diversified firms. Journal of Corporate Finance,12(4), 797–817.

Biggs, E. L. (2004). CEO succession planning: An emerging challenge for boards of directors. The Academy of Management Executive,18(1), 105–107.

Burns, L. R., & Wholey, D. R. (1993). Adoption and abandonment of matrix management programs: Effects of organizational characteristics and interorganizational networks. Academy of Management Journal,36(1), 106–138.

Chaganti, R., & Sambharya, R. (1987). Strategic orientation and characteristics of upper management. Strategic Management Journal,8(4), 393–401.

Coase, R. H. (1937). The nature of the firm. Economica,4(16), 386–405.

Côté, S., Kraus, M. W., Cheng, B. H., Oveis, C., Van der Löwe, I., Lian, H., et al. (2011). Social power facilitates the effect of prosocial orientation on empathic accuracy. Journal of Personality and Social Psychology,101(2), 217.

Dalton, D. R., & Kesner, I. F. (1983). Inside/outside succession and organizational size: The pragmatics of executive replacement. Academy of Management Journal,26(4), 736–742.

Datta, D. K., & Guthrie, J. P. (1994). Executive succession: organizational antecedents of CEO characteristics. Strategic Management Journal,15(7), 569–577.

Davidson, R., & MacKinnon, J. G. (2004). Econometric theory and methods, Vol. 5. New York: Oxford University Press.

Dooley, K. (2002). Organizational Complexity. In M. Warner (Ed.), International Encyclopedia of business and management (pp. 5013–5022). London: Thompson Learning.

Finkelstein, S., & Hambrick, D. C. (1996). Strategic leadership: Top executives and their effects on organizations. Nashville: South-Western Pub.

Fitzgerald, D., & Benoit, D. (2016). Xerox picks insider Jeff Jacobson to succeed Ursula Burns as CEO. http://www.wsj.com/articles/xerox-to-name-jeff-jacobson-to-succeed-ursula-burns-as-ceo-1466713918.

Gensler, L. (2016). With Icahn's blessing, Hertz names a new CEO. http://www.forbes.com/sites/laurengensler/2016/12/13/hertz-new-ceo-kathryn-marinello/#768f643349bc.

Gerber, A. (1998). Estimating the effect of campaign spending on senate election outcomes using instrumental variables. American Political Science Review,92(02), 401–411.

Greene, W. H. (2008). Econometric analysis (6th ed.). Upper Saddle River: Pearson-Prentice Hall.

Greene, W. H. (2009). Discrete choice modeling. In T. Mills & K. Patterson (Eds.), Palgrave handbook of econometrics (Vol. 2, pp. 473–556)., Applied econometrics London: Palgrave Macmillan.

Guthrie, J. P., Grimm, C. M., & Smith, K. G. (1991). Environmental change and management staffing: An empirical study. Journal of Management,17(4), 735–748.

Guthrie, J. P., & Olian, J. D. (1991). Does context affect staffing decisions? The case of general managers. Personnel Psychology,44(2), 263–292.

Hambrick, D. C., & Mason, P. A. (1984). Upper echelons: The organization as a reflection of its top managers. Academy of Management Review,9(2), 193–206.

Harris, D., & Helfat, C. (1997). Specificity of CEO human capital and compensation. Strategic Management Journal,18(11), 895–920. https://doi.org/10.1002/(sici)1097-0266(199712)18:11%3c895:aid-smj931%3e3.0.co;2-r.

Heide, J. B., & John, G. (1988). The role of dependence balancing in safeguarding transaction-specific assets in conventional channels. Journal of Marketing,52(1), 20–35.

Helmich, D. (1977). Executive succession in the corporate organization: a current integration. Academy of Management Review,2(2), 252–266.

Karaca-Mandic, P., Norton, E. C., & Dowd, B. (2012). Interaction terms in nonlinear models. Health Services Research,47(1), 255–274.

Kesner, I. F., & Sebora, T. C. (1994). Executive succession: Past, present and future. Journal of Management,20(2), 327–372.

Miller, D. (1991). Stale in the saddle: CEO tenure and the match between organization and environment. Management Science,37(1), 34–52.

Murphy, K. J. (1986). Incentives, learning, and compensation: A theoretical and empirical investigation of managerial labor contracts. The Rand Journal of Economics,17(1), 59–76.

Murphy, K. J., & Zábojník, J. (2004). CEO pay and appointments: A market-based explanation for recent trends. The American Economic Review,94(2), 192–196.

Murphy, K. J., & Zábojník, J. (2006). Managerial capital and the market for CEOs. Queen's Economics Department Working Paper. Queen's University. Kinston, ON. http://qed.econ.queensu.ca/working_papers/papers/qed_wp_1110.pdf.

Nickisch, C. 2016. Outsider CEOs Are on the rise at the world's biggest companies. Harvard business review, 19 April. https://hbr.org/2016/04/outsider-ceos-are-on-the-rise-at-the-worlds-biggest-companies.

Norton, E. C., Wang, H., & Ai, C. (2004). Computing interaction effects and standard errors in logit and probit models. Stata Journal,4, 154–167.

Perryman, A. A., Fernando, G. D., & Tripathy, A. (2016). Do gender differences persist? An examination of gender diversity on firm performance, risk, and executive compensation. Journal of Business Research,69(2), 579–586.

Rindfleisch, A., & Heide, J. B. (1997). Transaction cost analysis: Past, present, and future applications. Journal of Marketing,61(4), 30–54.

Rose, N. L., & Shepard, A. (1997). Firm diversification and CEO compensation: Managerial ability or executive entrenchment? The Rand Journal of Economics,28(3), 489–514.

Schulz, M. (2001). The uncertain relevance of newness: Organizational learning and knowledge flows. Academy of Management Journal,44(4), 661–681.

Schwartz, K. B., & Menon, K. (1985). Executive succession in failing firms. Academy of Management Journal,28, 680–686.

Vancil, R. F. (1987). Passing the baton: Managing the process of CEO succession. Boston: Harvard Business School Press.

Zajac, E. J. (1990). CEO selection, succession, compensation and firm performance: A theoretical integration and empirical analysis. Strategic Management Journal,11(3), 217–230.

Zhang, Y., & Rajagopalan, N. (2003). Explaining new CEO origin: Firm versus industry antecedents. Academy of Management Journal,46(3), 327–338.
Additional information
Publisher's Note
Springer Nature remains neutral with regard to jurisdictional claims in published maps and institutional affiliations.
About this article
Cite this article
Shi, J., de Jong, J. Insider or outsider? The separate and joint effects of firm performance and diversification on CEO recruitment. J Manag Gov 24, 91–115 (2020). https://doi.org/10.1007/s10997-019-09463-3
Keywords
CEO successions

Firm performance

Firm diversification

Probit model

Robustness tests