Abstract
Introduction Latina mothers play a central role in raising and socializing their children; however, few studies have examined the cultural, socio-cognitive and neighborhood-related variables influencing the level of communication between Puerto Rican mothers and their children about sexuality and sexual health. This cross-sectional study sought to examine these influences. Methods Puerto Rican mothers with children aged 10–19 years (n = 193) were selected randomly for an ethnographic interview as part of a community participatory action research project in a U.S. urban northeastern community. Results Bivariate analyses found statistically significant associations between the child's age (p = 0.002), the mother's past communication about traditional gender role norms of women (marianismo) (p < 0.001), her positive outcome expectations for communications with her child (p < 0.025), and her perceptions of the physical condition (p < 0.001) and sexual health problems (p = 0.047) in the neighborhood. In a multivariate model, all of these variables remained significant except sexual health problems, and mother's attitudes toward the obligations of children to parents (familismo) emerged as a factor associated with a decrease in the number of sexual health topics that mothers raised with their children. No significant effects were found for mother's spiritual and religious experience (religiosidad). Discussion Our study highlights the importance of marianismo as a framework within which Puerto Rican mothers communicate sexual health information as well as the need to improve mothers' confidence discussing sexual health issues with their children. Future public health interventions to promote communication about sexuality and sexual health among Puerto Rican mothers should consider addressing this issue as a part of comprehensive neighborhood improvement projects.
Access options
Buy single article
Instant access to the full article PDF.
USD 39.95
Price excludes VAT (USA)
Tax calculation will be finalised during checkout.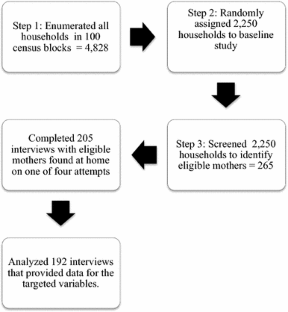 References
Barchard, K. A., & Verenikina, Y. (2013). Improving data accuracy: Selecting the best data checking technique. Computers in Human Behavior, 29(5), 1917–1922.

Benavides, R. (2006). Parent–child communication: A model for Hispanics on HIV prevention++. Journal of Community Health Nursing, 23(2), 81.

Blank, S., & Torrecilla, R. S. (1998). Understanding the living arrangements of Latino immigrants: A life course approach. International Migration Review, 32(1), 3–19.

Caal, S., Guzman, L., Berger, A., Ramos, M., & Golub, E. (2013). "Because You're on Birth Control, It Automatically Makes You Promiscuous or Something": Latina Women's perceptions of parental approval to use reproductive health care. Journal of Adolescent Health, 53(5), 617–622.

Cameron, A. C., & Trivedi, P. K. (2013). Regression analysis of count data (2nd ed.). New York: Econometric Society Monograph No. 53, Cambridge University Press.

Castillo, L. G., Perez, F. V., Castillo, R., & Ghosheh, M. R. (2010). Construction and initial validation of the Marianismo Beliefs Scale. Counselling Psychology Quarterly, 23(2), 163–175.

Davis, K. C., Blitstein, J. L., Evans, W. D., & Kamyab, K. (2010). Impact of a parent–child sexual communication campaign: Results from a controlled efficacy trial of parents. Reproductive Health, 7(1), 17.

Deardorff, J., Tschann, J. M., Flores, E., de Groat, C. L., Steinberg, J. R., & Ozer, E. J. (2013). Latino youths' sexual values and condom negotiation strategies. Perspectives on Sexual and Reproductive Health., 45(4), 182–190.

Dogan-Ates, A., & Carrión-Basham, C. Y. (2007). Teenage pregnancy among Latinas. Hispanic Journal of Behavioral Sciences, 29(4), 554.

East, P., Reyes, B., Contreras, B., Wu, R. C., & Contreras, R. (2005). Positive adolescent sexuality as evident in consistent and reliable contraceptive use: A study of sexually active Latino and non-Latino youths' contraceptive behavior. Sexuality Research & Social Policy: A Journal of the NSRC, 2(4), 42–53.

Edwards, Lisa M., Fehring, Richard J., Jarrett, Keyona M., & Haglund, Kristin A. (2008). The influence of religiosity, gender, and language preference acculturation on sexual activity among Latino/a adolescents. Hispanic Journal of Behavioral Sciences, 30(4), 447–462.

Fasula, A. M., & Miller, K. S. (2006). African-American and Hispanic adolescents' intentions to delay first intercourse: parental communication as a buffer for sexually active peers ++. Journal of Adolescent Health, 38(3), 193–200.

Gallegos, E. C., Villarruel, A. M., Gomez, M. V., Onofre, D. J., & Zhou, Y. (2007). Research brief: Sexual communication and knowledge among Mexican parents and their adolescent children. Journal of the Association of Nurses in AIDS Care, 18(2), 28–34.

Guilamo-Ramos, V. (2010). Dominican and Puerto Rican Mother–Adolescent Communication: Maternal self-disclosure and youth risk intentions. Hispanic Journal of Behavioral Sciences, 32(2), 197–215.

Guilamo-Ramos, V., Dittus, P., Jaccard, J., Goldberg, V., Casillas, E., & Bouris, A. (2006). The content and process of mother–adolescent communication about sex in Latino families. Social Work Research, 30(3), 169–181.

Guilamo-Ramos, V., Jaccard, J., Dittus, P., & Collins, S. (2008). Parent-adolescent communication about sexual intercourse: An analysis of maternal reluctance to communicate. Health Psychol., 27(6), 760–769.

Guzman, B. L., Schlehofer-Sutton, M. M., Villanueva, C. M., Dello Stritto, M. E., Casad, B. J., & Feria, A. (2003). Let's talk about sex: How comfortable discussions about sex impact teen sexual behavior. Journal of Health Communication, 8(6), 583–598.

Hamilton, L. (2012). Statistics with STATA: Version 12. Boston: Cengage Learning.

Harris, P. A. (2012). Research Electronic Data Capture (REDCap)—Planning, collecting and managing data for clinical and translational research. BMC Bioinformatics, 13, 1.

Hutchinson, M. K. (2002). The influence of sexual risk communication between parents and daughters on sexual risk behaviors. Family Relations: An Interdisciplinary Journal of Applied Family Studies, 51(3), 238–247.

Kenny, M. C., & Wurtele, S. K. (2013). Latino Parents' plans to communicate about sexuality with their children. Journal of Health Communication, 18(8), 931.

Lopez, G., & Patten, E. (2015). Hispanics of Puerto Rican origin in the United States, 2013: Statistical profile. Washington, DC: Pew Research Center.

Lugo-Steidel, A. G., & Contreras, J. M. (2003). A new familism scale for use with Latino populations. Hispanic Journal of Behavioral Sciences, 25(3), 312–330.

Ma, M., Malcolm, L. R., Diaz-Albertini, K., Klinoff, V. A., Leeder, E., Barrientos, S., et al. (2014). Latino cultural values as protective factors against sexual risks among adolescents. Journal of Adolescence, 37(8), 1215–1225.

Miller, K. S., & Whitaker, D. J. (2001). Predictors of mother-adolescent discussions about condoms: implications for providers who serve youth. Pediatrics, 108(2), E28.

Mireles-Rios, R., & Romo, L. F. (2014). Latina Daughters' childbearing attitudes: The role of maternal expectations and education communication. Developmental Psychology, 50(5), 1553–1563.

Moreno, C. L., & Baer, J. C. (2012). Barriers to prevention: Ethnic and gender differences in Latino adolescent motivations for engaging in risky behaviors. Child & Adolescent Social Work Journal, 29(2), 137–149.

Moreno, C. L., Morrill, A. C., & El-Bassel, N. (2011). Sexual risk factors for HIV and violence among Puerto Rican women in New York City. Health & Social Work, 36(2), 87–97.

Ortiz, A. P., Soto-Salgado, M., Suárez, E., del Carmen Santos‐Ortiz, M., Tortolero-Luna, G., & Pérez, C. M. (2011). Sexual behaviors among adults in Puerto Rico: A population-based study. Journal of Sexual Medicine, 8(9), 2439–2449.

O'Sullivan, L. F., Meyer-Bahlburg, H., & Watkins, B. X. (2001). Mother–daughter communication about sex among urban African American and Latino families. Journal of Research on Adolescence, 16(3), 269–292.

Ramirez, J. I., Gossett, D. R., Ginsburg, K. R., Taylor, S. L., & Slap, G. B. (2000). Preventing HIV transmission: The perspective of inner-city Puerto Rican adolescents. Journal of Adolescent Health, 26(4), 258–267.

Robles, R. R., Matos, T. D., Reyes, J. C., Colon, H. M., Negron, J., Calderon, J., et al. (2007). Correlates of early sexual activity among Hispanic children in middle adolescence. Puerto Rico Health Sciences Journal, 26(2), 119–126.

Rodriguez, K. M., Castillo, L. G., & Gandara, L. (2013). The influence of marianismo, ganas, and academic motivation on Latina adolescents' academic achievement intentions. Journal of Latina/o Psychology, 1(4), 218–226.

Rojas-Gueyer, L., & King, K. (2007). Sexuality education among Latinas: Experiences, preferences, attitudes and risk behaviors. American Journal of Sexuality Education., 2(4), 25–38.

Romo, L. F., Lefkowitz, E. S., Sigman, M., & Au, T. K. (2001). Determinants of mother–adolescent communication about sex in Latino families. Adolescent & Family Health, 2(2), 72–82.

Singh, G. K., & Ghandour, R. M. (2012). Impact of neighborhood social conditions and household socioeconomic status on behavioral problems among US children. Maternal and Child Health Journal, 16(1), 158–169.

Torres, M. I., & Cernada, G. P. (2002). Cultural landscapes and cultural brokers of sexual and reproductive health in U.S. Latino and Latin American populations. International Quarterly of Community Health Education, 21(2), 109–132.

U.S. Census Bureau, American Community Survey. (2012). 2010 Decennial Census SF2 and DP01 generated by Phillip Granberry using American FactFinder (in press).

Velez-Pastrana, M. C., Gonzalez-Rodriguez, R. A., & Borges-Hernandez, A. (2005). Family functioning and early onset of sexual intercourse in Latino adolescents. Adolescence, 40(160), 777–791.

Villarruel, A. M., Cherry, C. L., Cabriales, E. G., Ronis, D. L., & Zhou, Y. (2008). A parent–adolescent intervention to increase sexual risk communication: results of a randomized controlled trial. AIDS Education and Prevention, 20(5), 371–383.

Villarruel, A., Jemmott, J., & Jemmott, L. (2006). A randomized controlled trial testing an HIV prevention intervention for Latino youth. Archives of Pediatric Adolescent Medicine, 160, 772–777.

Zambrana, R. E., Cornelius, L. J., Boykin, S. S., & Lopez, D. S. (2004). Latinas and HIV/AIDS risk factors: Implications for harm reduction strategies. American Journal of Public Health, 94(7), 1152–1158.
Acknowledgments
Research reported in this publication was supported by the National Institute of Minority Health And Health Disparities of the National Institutes of Health under Award Number P60MD006912. The content is solely the responsibility of the authors and does not necessarily represent the official views of the National Institutes of Health. The authors gratefully acknowledge the support of the Puerto Rican Cultural Center, Inc. Community Advisory Committee, and contribution of the undergraduate students in the Latino Leadership Opportunity Program of the University of Massachusetts Boston in the implementation of the Por Ahí Dicen project.
Ethics declarations
Conflict of interest
All authors declare that they have no conflict of interest.
About this article
Cite this article
Torres, M.I., Granberry, P., Person, S. et al. Influential Factors of Puerto Rican Mother–Child Communication About Sexual Health Topics. Matern Child Health J 20, 2280–2290 (2016). https://doi.org/10.1007/s10995-016-2041-x
Published:

Issue Date:

DOI: https://doi.org/10.1007/s10995-016-2041-x
Keywords