Abstract
Objectives In 2011, a workforce assessment conducted by the Georgia Maternal and Infant Health Research Group found that 52 % of Primary Care Service Areas outside metropolitan Atlanta, Georgia, had an overburdened or complete lack of obstetric care services. In response to that finding, this study's aim was twofold: to describe challenges faced by providers who currently deliver or formerly delivered obstetric care in these areas, and to identify essential core components that can be integrated into alternative models of care in order to alleviate the burden placed on the remaining obstetric providers. Methods We conducted 46 qualitative in-depth interviews with obstetricians, maternal-fetal medicine specialists, certified nurse midwives, and maternal and infant health leaders in Georgia. Interviews were digitally recorded, transcribed verbatim, uploaded into MAXQDA software, and analyzed using a Grounded Theory Approach. Results Providers faced significant financial barriers in service delivery, including low Medicaid reimbursement, high proportions of self-pay patients, and high cost of medical malpractice insurance. Further challenges in provision of obstetric care in this region were related to patient's late initiation of prenatal care and lacking collaboration between obstetric providers. Essential components of effective models of care included continuity, efficient use of resources, and risk-appropriate services. Conclusion Our analysis revealed core components of improved models of care that are more cost effective and would expand coverage. These components include closer collaboration among stakeholder populations, decentralization of services with effective use of each type of clinical provider, improved continuity of care, and system-wide changes to increase Medicaid benefits.
Access options
Buy single article
Instant access to the full article PDF.
US$ 39.95
Tax calculation will be finalised during checkout.
Subscribe to journal
Immediate online access to all issues from 2019. Subscription will auto renew annually.
US$ 79
Tax calculation will be finalised during checkout.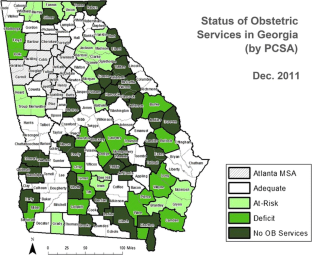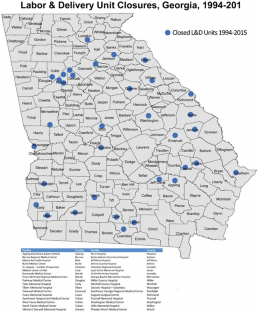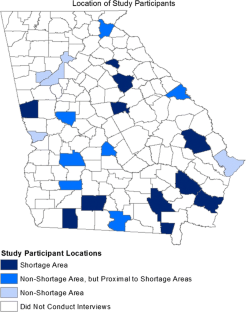 References
1.

James, C., et al. (2009). Putting women's health care disparities on the map: Examining rachial and ethnic disparities at the state level. Menlo Park, CA: Kaiser Family Foundation. https://kaiserfamilyfoundation.files.wordpress.com/2013/01/7886.pdf. Accessed August 2, 2015.

2.

Tayebi, T., Zahrani, S., & Mohammadpour, R. (2013). Relationship between adequacy of prenatal care utilization index and pregnancy outcomes. Iranian Journal of Nursing and Midwifery Research, 18(5), 360–366.

3.

Georgia Department of Public Health, Office of Health Indicators for Planning (OHIP). Online analytical statistical information system (OASIS). https://oasis.state.ga.us. Accessed on April 17, 2015.

4.

March of Dimes. (2013). March of Dimes 2013 Premature Birth Report Card: March of Dimes. http://www.marchofdimes.org/materials/premature-birth-report-card-georgia.pdf. Accessed August 15, 2015.

5.

Spelke, B., Zertuche, A. D., & Rochat, R. (2016). Obstetric provider maldistribution: Georgia, USA, 2011. Maternal and Child Health Journal. doi:10.1007/s10995-016-1999-8.

6.

American Congress of Obstetricians and Gynecologists. (2013). The obstetrician-gynecologist distribution atlas. Washington, DC.

7.

Anderson, A. (2013). The influence of proximity of perinatal services on preterm birth rates in non-metropolitan Georgia, 1999–2009. Atlanta, GA: Rollins School of Public Health, Emory University. https://etd.library.emory.edu/file/view/pid/emory:dw726/etd/emory:dw6zp/anderson_dissertation.pdf. Accessed August 15, 2015.

8.

Leigh, J. P., et al. (2002). Physician career satisfaction across specialties. Internal Medicine, 163, 1577–1584.

9.

Rayburn, W. (2011). The obstetrician/gynecologist workforce in the United States: Facts, figures, and implications 2011. Washington, DC: American Congress of Obstetricians and Gynecologists.

10.

Health disparities in rural women. (2014). Committee opinion no. 586. American college of obstetricians and gynecologists. Obstetrics and Gynecology, 123, 384–388.
Acknowledgments
We are indebted to the men and women who shared their experiences and perspectives for this project. We would like to express our sincere appreciation to Pat Cota, RN, MS, Andrew Dott, MD, MPH, and all of the research assistants who conducted the interviews for this project, including Ayanna Williams, Jessica Harnisch, Erika Meyer, and Lauren Espinosa. All of your guidance and support throughout the planning and implementation of this project was invaluable. Thank you also to the March of Dimes Foundation, Georgia Obstetrical and Gynecological Society, and the Georgia Department of Public Health for their financial support.
About this article
Cite this article
Pinto, M., Rochat, R., Hennink, M. et al. Bridging the Gaps in Obstetric Care: Perspectives of Service Delivery Providers on Challenges and Core Components of Care in Rural Georgia. Matern Child Health J 20, 1349–1357 (2016). https://doi.org/10.1007/s10995-016-1995-z
Keywords
Georgia

Obstetrics-gynecology

Rural

Certified-nurse midwives

Advanced nurse practitioners

Shortage