Abstract
Encouraging male partners to accompany women to antenatal care (ANC) is an important first step in engaging men on maternal and newborn health. However, little is known regarding the impact of male partner antenatal accompaniment beyond HIV-related perinatal outcomes. A systematic review was conducted to synthesize the evidence on the influence of male accompaniment on non-HIV outcomes during pregnancy and into the postpartum period. Eligible studies were published in English from 2003 to 2013 and evaluated the effect of male antenatal accompaniment on perinatal health in a developing country. Four electronic databases and selected reference lists were searched. Out of 84 potential citations retrieved, seven publications were retained for the assessment of male antenatal accompaniment's influence using iterative thematic analysis. During pregnancy, male antenatal accompaniment positively impacted women's knowledge of danger signs, but did not affect birth preparedness, ANC utilization, or miscarriages. During labor and delivery, men's ANC presence was associated with increases in institutional delivery and skilled birth attendance, but with no effect for birth-related outcomes. During the early postnatal period, male antenatal accompaniment was associated with higher uptake of postnatal services, but with mixed effects on breastfeeding and newborn survival. Couples' increased communication on pregnancy care and men's subsequent motivation to ensure safe delivery may explain these observed benefits. Inadequate communication, late accompaniment, or partner type may explain the lack of influence on some outcomes. More efforts are needed to expand the implementation and evaluation of male involvement strategies to improve perinatal health.
This is a preview of subscription content, log in to check access.
Access options
Buy single article
Instant access to the full article PDF.
US$ 39.95
Price includes VAT for USA
Subscribe to journal
Immediate online access to all issues from 2019. Subscription will auto renew annually.
US$ 99
This is the net price. Taxes to be calculated in checkout.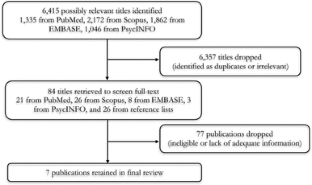 Abbreviations
ANC:

Antenatal care

HIV:

Human immunodeficiency virus

PMTCT:

Prevention of mother-to-child transmission

SBA:

Skilled birth attendant
References
1.

Orne-Gliemann, J., Tchendjou, P. T., Miric, M., Gadgil, M., Butsashvili, M., Eboko, F., et al. (2010). Couple-oriented prenatal HIV counseling for HIV primary prevention: An acceptability study. BMC Public Health, 10, 197–207.

2.

Population Council. (2002). Men in maternity study: A summary of the findings from pre-intervention interviews with women and their husbands attending antenatal clinics at ESIC facilities in Delhi. http://www.popcouncil.org/pdfs/frontiers/MIM_India-baseline.pdf.

3.

Davis, J., Luchters, S., & Holmes, W. (2012). Men and maternal and newborn health: Benefits, harms, challenges and potential strategies for engaging men. Compass: Women's and Children's Health Knowledge Hub. http://www.men-care.org/data/Men%20and%20Maternal%20and%20Newborn%20Health%20-%20Australia.pdf.

4.

Iliyasu, Z., Abubakar, I. S., Galadanci, H. S., & Aliyu, M. H. (2010). Birth preparedness, complication readiness and fathers' participation in maternity care in a northern Nigerian community. African Journal of Reproductive Health, 14(1), 21–32.

5.

Ensor, T., & Cooper, S. (2004). Overcoming barriers to health service access: Influencing the demand side. Health Policy and Planning, 19(2), 69–79.

6.

Nwokocha, E. (2007). Maternal crises and the role of African men: The case of a Nigerian community. Etude de la Population Africaine, 22(1), 35–56.

7.

Dudgeon, M. R., & Inhorn, M. C. (2004). Men's influences on women's reproductive health: Medical anthropological perspectives. Social Science and Medicine, 59(7), 1379–1395.

8.

Lincetto, O., Mothebesoane-Anoh, S., Gomez, P., & Munjanja, S. (2006). Antenatal care. Opportunities for Africa's newborns: Practical data, policy and programmatic support for newborn care in Africa. World Health Organization. http://www.who.int/pmnch/media/publications/aonsectionIII_2.pdf.

9.

Plantin, L., Olukoya, A. A., & Ny, P. (2011). Positive health outcomes of fathers' involvement in pregnancy and childbirth paternal support: A scope study literature review. Fathering, 9(1), 87–102.

10.

Katz, D. A., Kiarie, J. N., John-Stewart, G. C., Richardson, B. A., John, F. N., & Farquhar, C. (2009). Male perspectives on incorporating men into antenatal HIV counseling and testing. PLoS One, 4(11), e7602.

11.

Kululanga, L. I., Sundby, J., Malata, A., & Chirwa, E. (2011). Striving to promote male involvement in maternal health care in rural and urban settings in Malawi—A qualitative study. Reproductive Health, 8, 36–47.

12.

Shefner-Rogers, C. L., & Sood, S. (2004). Involving husbands in safe motherhood: Effects of the SUAMI SIAGA campaign in Indonesia. Journal of Health Communication, 9(3), 233–258.

13.

Byamugisha, R., Åstrøm, A. N., Ndeezi, G., Karamagi, C. A., Tylleskär, T., & Tumwine, J. K. (2011). Male partner antenatal attendance and HIV testing in eastern Uganda: A randomized facility-based intervention trial. Journal of the International AIDS Society, 14, 43–53.

14.

Peltzer, K., Sikwane, E., & Majaja, M. (2011). Factors associated with short-course antiretroviral prophylaxis (dual therapy) adherence for PMTCT in Nkangala district, South Africa. Acta Paediatrica, 100(9), 1253–1257.

15.

Weiss, S. M., Peltzer, K., Villar-Loubet, O., Shikwane, M. E., Cook, R., & Jones, D. L. (2013). Improving PMTCT uptake in rural South Africa. Journal of the International Association of Providers of AIDS Care, 13(3), 269–276.

16.

Farquhar, C., Kiarie, J. N., Richardson, B. A., Kabura, M. N., John, F. N., Nduati, R. W., et al. (2004). Antenatal couple counseling increases uptake of interventions to prevent HIV-1 transmission. Journal of Acquired Immune Deficiency Syndromes, 37(5), 1620–1626.

17.

World Bank. (2014). Country and lending groups. http://data.worldbank.org/about/country-and-lending-groups. Accessed June 2014.

18.

WHO. (2014). Maternal and perinatal health. http://www.who.int/maternal_child_adolescent/topics/maternal/maternal_perinatal/en/. Accessed June 2014.

19.

Mullany, B. C., Lakhey, B., Shrestha, D., Hindin, M. J., & Becker, S. (2009). Impact of husbands' participation in antenatal health education services on maternal health knowledge. Journal of Nepal Medical Association, 48(173), 28–34.

20.

Varkey, L. C., Mishra, A., Das, A., Ottolenghi, E., Huntington, D., Adamchak, S., et al. (2004). Involving men in maternity care in India. Population Council. http://www.popcouncil.org/pdfs/frontiers/FR_FinalReports/India_MIM.pdf.

21.

Kunene, B., Beksinska, M., Zondi, S., Mthembu, N., Mullick, S., Ottolenghi, E., et al. (2004). Involving men in maternity care: South Africa. Population Council. http://www.popcouncil.org/pdfs/frontiers/FR_FinalReports/SA_MIM.pdf.

22.

Mullany, B. C., Becker, S., & Hindin, M. J. (2007). The impact of including husbands in antenatal health education services on maternal health practices in urban Nepal: Results from a randomized controlled trial. Health Education Research, 22(2), 166–176.

23.

Chattopadhyay, A. (2012). Men in maternal care: Evidence from India. Journal of Biosocial Science, 44(2), 129–153.

24.

Kalembo, F. W., Zgambo, M., Mulaga, A. N., Yukai, D., & Ahmed, N. I. (2013). Association between male partner involvement and the uptake of prevention of mother-to-child transmission of HIV (PMTCT) interventions in Mwanza district, Malawi: A retrospective cohort study. PLoS One, 8(6), e66517.

25.

Mangeni, J. N., Mwangi, A., Mbugua, S., & Mukthar, V. (2013). Male involvement in maternal health care as a determinant of utilization of skilled birth attendants in Kenya. Demographic and Health Survey (DHS) Working Paper. ICF International. http://www.measuredhs.com/pubs/pdf/WP93/WP93.pdf.

26.

Valente, T. W., & Saba, W. P. (2001). Campaign exposure and interpersonal communication as factors in contraceptive use in Bolivia. Journal of Health Communication, 6(4), 303–322.

27.

Mutombo, N., Bakibinga, P., Mukiira, C., & Kamande, E. (2014). Benefits of family planning: An assessment of women's knowledge in rural Western Kenya. BMJ Open, 4(3), e004643.

28.

Susin, L. R., & Giugliani, E. R. (2008). Inclusion of fathers in an intervention to promote breastfeeding: Impact on breastfeeding rates. Journal of Human Lactation, 24(4), 386–392.

29.

Kiarie, J. N., Kreiss, J. K., Richardson, B. A., & John-Stewart, G. C. (2003). Compliance with antiretroviral regimens to prevent perinatal HIV-1 transmission in Kenya. AIDS, 17(1), 65–71.

30.

Kulczycki, A. (2008). Husband-wife agreement, power relations and contraceptive use in Turkey. International Family Planning Perspectives, 34(3), 127–137.

31.

Baiden, F., Remes, P., Baiden, R., Williams, J., Hodgson, A., Boelaert, M., & Buve, A. (2005). Voluntary counseling and HIV testing for pregnant women in the Kassena-Nankana district of northern Ghana: Is couple counseling the way forward? AIDS Care, 17(5), 648–657.
Conflict of interest
The authors declare that they have no competing interests.
About this article
Cite this article
Aguiar, C., Jennings, L. Impact of Male Partner Antenatal Accompaniment on Perinatal Health Outcomes in Developing Countries: A Systematic Literature Review. Matern Child Health J 19, 2012–2019 (2015). https://doi.org/10.1007/s10995-015-1713-2
Keywords
Male involvement

Perinatal health

Maternal and newborn care

Antenatal care