Abstract
The study was aimed at investigating the biologically active compounds in Pleurotus sajor-caju wild edible mushroom and its potential antioxidant and antibacterial activity against multidrug-resistant (MDR) Salmonella typhi (Accession No. KT037135). Gas chromatography-mass spectrometry (GC–MS) and Fourier transform infrared spectroscopy (FT-IR) analysis exposed the presence of bioactive components. The antioxidant properties were evaluated using the free radical scavenging method 1,1-diphenyl-2-picrylhydrazyl (DPPH). The methanolic extract of the P. sajor-caju was exhibited 67.42 ± 0.25% of antioxidant activity according to the DPPH. The bactericidal activity was evaluated and the results showed that the S. typhi growth was considerably decreased in a dose-dependent approach. Thus, it is recommended that the methanolic extract of the P. sajor-caju could be a lead drug and chosen to very good antioxidant activity and also effectively control the MDR S. typhi.
Access options
Buy single article
Instant access to the full article PDF.
USD 39.95
Price excludes VAT (USA)
Tax calculation will be finalised during checkout.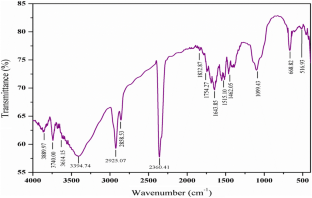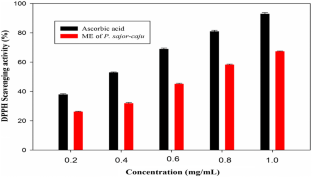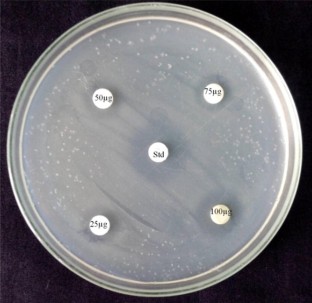 References
Ademola IO, Odeniran PO (2017) Novel trypanocide from an extract of Pleurotus sajor-caju against Trypanosoma congolense. Pharm Biol 55:132–138

Agoramoorthy M, Chandrasekaran V, Venkatesalu MJH (2007) Antibacterial and antifungal activities of fatty acid methyl esters of the blind your eye mangrove from India. Braz J Microbiol 38:739–742

Agrahar-Murugkar D, Subbulakshmi G (2005) Nutritional value of edible wild mushrooms collected from the khasi hills of meghalaya. Food Chem 89:599–603

Boonsong S, Klaypradit W, Wilaipun P (2016) Antioxidant activities of extracts from five edible mushrooms using different extractants. Agric Nat Resour 50:89–97

Brinkhaus B, Lindner M, Schuppan D, Hahn EG (2000) Chemical, pharmacological and clinical profile of the East Asian medical plant Centella asiatica. Phyto Med 7:427–448

Chowdhury M, Kubra K, Ahmed S (2015) Screening of antimicrobial, antioxidant properties and bioactive compounds of some edible mushrooms cultivated in Bangladesh. Ann Clin Microbiol Antimicrob 14(1):8

Cseke LJ, Kirakosyan A, Kaufman PB, Warber SL, Duke JA, Brielman HL (2006) Natural products from plants, 2nd edn. Taylor and Francis Group, New York

Duru ME, Cayan GT (2015) Biologically active terpenoids from mushroom origin: a review. Rec Nat Prod 9:456–483

Elmastas M, Isildak O, Turkekul I, Temur N (2007) Determination of antioxidant activity and antioxidant compounds in wild edible mushrooms. J Food Compost Anal 20:337–345

Ferreira ICFR, Heleno SA, Reis FS, Stojkovic D, Queiroz MJRP, Vasconcelos MH, Sokovic M (2015) Chemical features of Ganoderma polysaccharides with antioxidant, antitumor and antimicrobial activities. Phytochemistry 114:38–55

Finimundy TC, Barros L, Calhelha RC, Alves MJ, Prieto MA, Abreu RMV, Dillon AJP, Henriques JAP, Roesch Ely M, Ferreira ICF (2017) Multifunctions of Pleurotus sajor-caju (Fr.) singer: a highly nutritious food and a source for bioactive compounds. Food Chem 245:150–158

Gebreselema G, Andrew N, Christine B, Desta Sbhatu B (2019) Investigation of antioxidant and antimicrobial activities of different extracts of Auricularia and Termitomyces species of mushrooms. Sci World J 7357048:10

Harborne JB (1998) Phytochemical methods. A guide to modern techniques of plant analysis, 2nd edn. Chapmann and Hall Publishers, London

He F, Yang Y, Yang G, Yu L (2010) Studies on antibacterial activity and antibacterial mechanism of a novel polysaccharide from Streptomyces virginia H03. Food Control 21(9):1257–1262

Hussein HM, Hameed IH, Ibraheem OA (2016) Antimicrobial activity and spectral chemical analysis of methanolic leaves extract of Adiantum capillus-veneris using GC-MS and FT-IR spectroscopy. J Pharmacogn Phytochem 8:369–385

Islam T, Yu X, Xu B (2016) Phenolic profiles, antioxidant capacities and metal chelating ability of edible mushrooms commonly consumed in china. LWT Food Sci Technol 72:423–431

Jeyasankar A, Chinnamani T (2017) Chemical composition and growth inhibitory activities of Solonum pseudocapsicum against Spodoptera litura and Helicoverpa armigera (Lepidoptera: Noctuidae). Int J Entomol Res 2:60–68

Jouraiphy A, Amir S, Winterton P, ElGharous M, Revel JC, Hafidi M (2008) Structural study of the fulvic fraction during composting of activated sludge plant matter: elemental analysis, FT-IR and 13C NMR. Bioresour Technol l99:1066–1072.

Kanagasabapathy G, Kuppusamy UR, Abd Malek SN, Abdulla MA, Chua KH, Sabaratnam V (2012) Glucanrich polysaccharides from Pleurotus sajor-caju (Fr.) singer prevents glucose intolerance, insulin resistance and inflammation in C57BL/6J mice fed a high fat diet. BMC Complement Altern Med 12:261–261

Khatun S, Islam A, Cakilcioglu U, Guler P, Chatterjee NC (2015) Nutritional qualities and antioxidant activity of three edible oyster mushrooms (Pleurotus sp.). NJAS Wagen J Life Sci 72: 1–5.

Kokate CK (2001) Pharmacognosy, 16th edn. Nirali Prakasham, Mumbai

Liu K, Xiao X, Wang J, Chen CY, Hu H (2017) Polyphenolic composition and antioxidant, antiproliferative and antimicrobial activities of mushroom Inonotus sanghuang. LWT Food Sci Technol 82:154–161

Mohy El Din SM, El Ahwany AMD (2016) Bioactivity and phytochemical constituents of marine red seaweeds (Jania rubens, Corallina mediterranea and Pterocladia capillacea). J Taibah Univ Sci 10:471–484

Moraes de Souza RA, Oldoni TLC, Regitanod Arce MAB, Alencar SM (2008) Antioxidant activity and phenolic composition of herbal infusions consumed in Brazil. Cienc Technol Aliment 6:41–47

Ozen T, Darcan C, Aktop O, Turkekul I (2011) Screening of antioxidant, antimicrobial activities and chemical contents of edible mushrooms wildly grown in the black sea region of Turkey. Comb Chem High Throughput Screen 14:72–84

Rice Evans CA, Miller N, Paganga G (1997) Antioxidant properties of phenolic compounds. Trends Plant Sci 2:152–159

Senthilkumar B, Ilakkia S, Selvam K, Senbagam D, Senthil Kumar N, Gurusubramanian G (2017) Biosynthesis of silver nanoparticles using Myristica fragrans seed (nutmeg) extract and its antibacterial activity against multidrug-resistant (MDR) Salmonella enterica serovar Typhi isolates. Environ Sci Pollut Res Int 24:14758–14769

Taofiq O, Heleno SA, Calhelha RC, Alves MJ, Barros L, Barreiro MF, Gonzalez Paramas AM, Ferreira IC (2016) Development of mushroom based cosmeceutical formulations with anti-inflammatory, anti tyrosinase, antioxidant, and antibacterial properties. Molecules 21:1372

Zhu H, Sheng K, Yan E, Qiao J, Lv F (2012) Extraction, purification and antibacterial activities of a polysaccharide from spent mushroom substrate. Int J Biol Macromol 50:840–843
Acknowledgements
This work is supported by the Department of Biotechnology, Mahendra Arts and Science College (Autonomous), Namakkal, Tamil Nadu, India, and the Department of Science and Technology, Government of India, India (DST-FIST sponsored—Ref. No. SR/FST/College-232/2014). The author Ashraf Y Z Khalifa acknowledge the Deanship of Scientific Research at King Faisal University, for the financial support under Nasher track (Grant No. 186140).
Ethics declarations
Conflict of interest
The authors declare that they have no conflict of interest.
Additional information
Publisher's Note
Springer Nature remains neutral with regard to jurisdictional claims in published maps and institutional affiliations.
About this article
Cite this article
Kandasamy, S., Chinnappan, S., Thangaswamy, S. et al. Assessment of Antioxidant, Antibacterial Activities and Bioactive Compounds of the Wild Edible Mushroom Pleurotus sajor-caju. Int J Pept Res Ther 26, 1575–1581 (2020). https://doi.org/10.1007/s10989-019-09969-2
Accepted:

Published:

Issue Date:

DOI: https://doi.org/10.1007/s10989-019-09969-2
Keywords