Abstract
Candida albicans is the most common nosocomial systemic fungal infections causing high mortality/morbidity. Existing antifungal treatment regime is feeble due to persistent multiple drug resistance. There is an ardent need for novel drug targets that replace the generic ones is extremely crucial. Subtractive proteomics approach was used for qualitative characterization/identification of possible drug targets. For identification of novel targets, the entire set of proteome of C. albicans (6035 proteins) was collected from NCBI and shortlisted through curtailment proteome analysis. The analysis revealed that only a few proteins were non-homologous to humans whereas some proteins were essential metabolic proteins. The identification of novel protein targets in C. albicans was successfully identified and shortlisted by using a subtractive proteome analysis approach. Among those 64 proteins, authors report that 11 drug targets participated in a pathway leading to virulence. All proteins were recognized as cytoplasmic proteins and could be treated as important/promising antifungal drug targets with putative druggable properties because cytoplasmic proteins are considered as good druggable targets. The novel drug targets that we are reporting in this study will help to broaden and contribute towards promising antifungal therapy and drug discovery against C. albicans infections.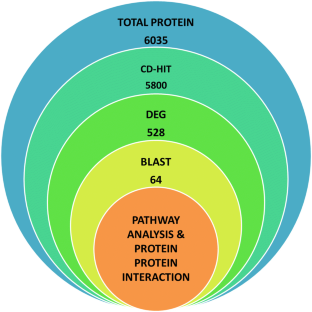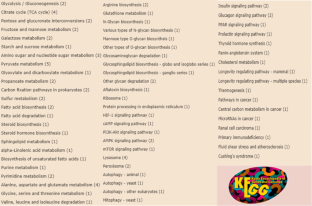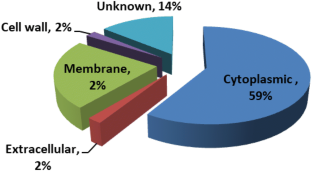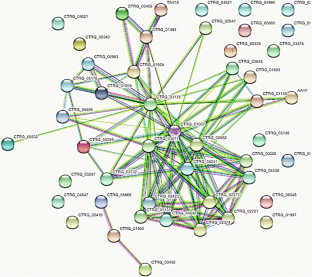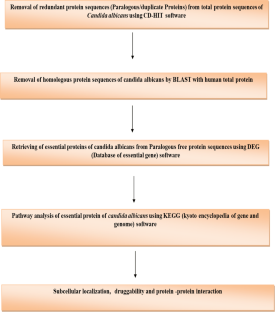 References
Borgers M, Van de Ven MA (1989) Mode of action of itraconazole: morphological aspects. Mycoses 32:53–59

Colombo AL et al (2006) Epidemiology of candidemia in Brazil: a nationwide sentinel surveillance of candidemia in eleven medical centers. J Clin Microbiol 44(8):2816–2823

Dadar M et al (2018) Candida albicans—biology, molecular characterization, pathogenicity, and advances in diagnosis and control—an update. Microb Pathog 117:128–138

Dressen G et al (2012) Diagnosis of vulvovaginal candidiasis and effectiveness of combined topical treatment with nystatin. Open Women's Health J 6:19–23

Grover ND (2010) Echinocandins: a ray of hope in antifungal drug therapy. Indian J Pharmacol 42(1):9

Hani U et al (2015) Candidiasis: a fungal infection-current challenges and progress in prevention and treatment. Infect Disord-Drug Targets (Formerly Current Drug Targets-Infectious Disorders) 15(1):42–52

Hof H (2006) A new, broad-spectrum azole antifungal: posaconazole—mechanisms of action and resistance, spectrum of activity. Mycoses 49:2–6

Jha A, Kumar A (2016) Development and targeting of transcriptional regulatory network controlling FLU1 activation in Candida albicans for novel antifungals. J Mol Graph Model 69:1–7. https://doi.org/10.1016/j.jmgm.2016.07.009

Jha A, Kumar A (2018) Deciphering the role of sodium lignosulfonate against Candida spp. as persuasive anticandidal agent. Int J Biol Macromol 107:1212–1219

Jha A, Kumar A (2019) Multiple drug targeting potential of novel ligands against virulent proteins of candida albicans. Int J Pept Res Ther. https://doi.org/10.1007/s10989-019-09897-1

Kanehisa M (2000) KEGG: kyoto encyclopedia of genes and genomes. Nucleic Acids Res 28:27–30

Kaur R et al (2016) Identification and antifungal susceptibility testing of Candida species: a comparison of Vitek-2 system with conventional and molecular methods. J Glob Infect Dis 8(4):139

Khan MSA et al (2010) Virulence and pathogenicity of fungal pathogens with special reference to Candida albicans. Combating fungal infections. Springer, Berlin, pp 21–45

Letscher-Bru V, Herbrecht R (2003) Caspofungin: the first representative of a new antifungal class. J Antimicrob Chemother 51(3):513–521

Li Y-Y et al (2013) Asymptomatic oral yeast carriage and antifungal susceptibility profile of HIV-infected patients in Kunming, Yunnan Province of China. BMC Infect Dis 13(1):46

Martin MV (1999) The use of fluconazole and itraconazole in the treatment of Candida albicans infections: a review. J Antimicrob Chemother 44(4):429–437

Martínez-Gomariz M et al (2009) Proteomic analysis of cytoplasmic and surface proteins from yeast cells, hyphae, and biofilms of Candida albicans. Proteomics 9:2230–2252

Mathew BP, Nath M (2009) Recent approaches to antifungal therapy for invasive mycoses. ChemMedChem 4(3):310–323

Mathur M, Devi VK (2017) Potential of novel drug delivery systems in the management of topical candidiasis. J Drug Target 25(8):685–703

Mayer FL et al (2013) Candida albicans pathogenicity mechanisms. Virulence 4(2):119–128

Morales Conde M et al (2018) Dermatophytosis of the diaper area: case report and literature review. Pediatr Dermatol 35(6):e368–e370

Nucci M et al (2010) Epidemiology of opportunistic fungal infections in Latin America. Clin Infect Dis 51(5):561–570

Onishi J et al (2000) Discovery of novel antifungal (1,3)-β-D-glucan synthase inhibitors. Antimicrob Agents Chemother 44(2):368–377

Rao SD (2013) Invasive fungal infections: a comprehensive review. Am J Infect Dis 1(4):64–69

Reyes-Montes MDR et al (2017) Current status of the etiology of candidiasis in Mexico. Rev Iberoam Micol 34:203–210

Richardson MD, Warnock DW (2012) Fungal infection: diagnosis and management. Wiley, Oxford

Saha AK et al (1986) Mechanism of action of amphotericin B on Leishmania donovani promastigotes. Mol Biochem Parasitol 19(3):195–200

Sanglard D et al (2009) Antifungal drug resistance mechanisms in fungal pathogens from the perspective of transcriptional gene regulation. FEMS Yeast Res 9(7):1029–1050

Sant'Ana PDL et al (2002) Multicenter Brazilian study of oral Candida species isolated from AIDS patients. Mem Inst Oswaldo Cruz 97(2):253–257

Santos GCDO et al (2018) Candida infections and therapeutic strategies: mechanisms of action for traditional and alternative agents. Front Microbiol 9:1351

Sardi J et al (2013) Candida species: current epidemiology, pathogenicity, biofilm formation, natural antifungal products and new therapeutic options. J Med Microbiol 62(1):10–24

van Burik J-AH, Magee PT (2001) Aspects of fungal pathogenesis in humans. Annu Rev Microbiol 55(1):743–772

Zhang R (2004) DEG: a database of essential genes. Nucleic Acids Res 32:D271–D272

Zhang R, Lin Y (2009) DEG 5.0, a database of essential genes in both prokaryotes and eukaryotes. Nucleic Acids Res 37:D455–D458
Acknowledgements
Author thanks National Institute of Technology, Raipur, India for continuous support and assistance during the course of research work and scientific writing.
Ethics declarations
Conflict of interest
The authors declare that they have no conflict of interest.
Additional information
Publisher's Note
Springer Nature remains neutral with regard to jurisdictional claims in published maps and institutional affiliations.
About this article
Cite this article
Jha, A., Kumar, A. & Kumar, A. Subtractive Proteome Analysis of Candida albicans Divulges Promising Antifungal Targets. Int J Pept Res Ther 26, 1559–1566 (2020). https://doi.org/10.1007/s10989-019-09953-w
Accepted:

Published:

Issue Date:
Keywords
Candida albicans

Subtractive proteome

Novel drug targets

Potent antifungals