Abstract
Antimicrobial peptides (AMPs) as components of innate immunity system have been isolated from fish and other species. In this study, the crude proteins extracted with gradient ammonium sulfate precipitation technique from the processing by-products of African catfish Clarias gariepinus (C. gariepinus) were purified by size-exclusion chromatography and all the four obtained fractions, Clarias antimicrobial peptides I(CAP-I), CAP-II, CAP-III and CAP-IV, showed antimicrobial activity. Among of these fractions, CAP-IV showed the highest antimicrobial activity against Staphylococcus aureus, Aeromonas sobria, Aeromonas hydrophila, Escherichia coli by agar diffusion plate test and the diameter of inhibition zone was 8.34, 9.27, 6.76, 6.13 mm, respectively. The molecular weight of main peptides of CAP-IV was around 4.1 KD by SDS-PAGE analysis. CAP-IV showed antimicrobial activity against both gram-negative and gram-positive bacterial pathogens at minimum inhibitory concentrations (MICs) ranging from 105 to 420 μg/mL. The antimicrobial activity of CAP-IV was stable at wide pH range, 3–11 and was also heat-stable when temperature was below 80 °C. Freeze-thawing treatment also only had slight effects on the antimicrobial activity of CAP-IV. Besides, CAP-IV was not sensitive to the hydrolysis by pepsin and trypsin, except for protease K. These results suggest that CAP-IV isolated from C. gariepinus is potential to be developed as a new antimicrobial peptide and may partially explain the high disease resistance of African catfish C. gariepinus.
Access options
Buy single article
Instant access to the full article PDF.
US$ 39.95
Tax calculation will be finalised during checkout.
Subscribe to journal
Immediate online access to all issues from 2019. Subscription will auto renew annually.
US$ 79
Tax calculation will be finalised during checkout.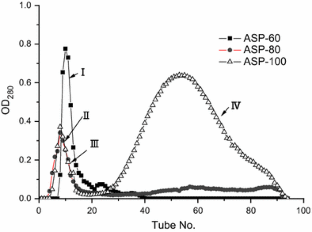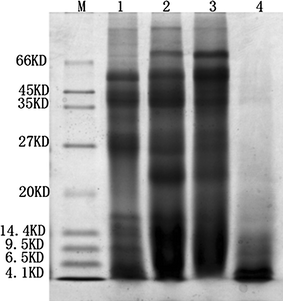 References
Austin B, McIntosh D (1988) Natural antibacterial compounds on the surface of rainbow trout, Salmo gairdneri Richardson. J Fish Dis 11:275–277

Birkemo GA, Lüders T, Andersen Ø, Nes IF, Nissen-Meyer J (2003) Hipposin, a histone-derived antimicrobial peptide in Atlantic halibut (Hippoglossus hippoglossus L.). Biochim Biophys Acta 1646:207–215

Brogden KA (2005) Antimicrobial peptides: pore formers or metabolic inhibitors in bacteria? Nat Rev Microbiol 3:238–250

Chang C-I, Pleguezuelos O, Zhang Y-A, Zou J, Secombes CJ (2005) Identification of a novel cathelicidin gene in the rainbow trout, Oncorhynchus mykiss. Infect Immun 73:5053–5064

Cole AM, Weis P, Diamond G (1997) Isolation and characterization of pleurocidin, an antimicrobial peptide in the skin secretions of winter flounder. J Biol Chem 272:12008–12013

Gallo RL, Nizet V (2003) Endogenous production of antimicrobial peptides in innate immunity and human disease. Curr Allergy Asthma Rep 3:402–409

Ganz T (2003) Defensins: antimicrobial peptides of innate immunity. Nat Rev Immunol 3:710–720

Giuliani A, Pirri G, Nicoletto S (2007) Antimicrobial peptides: an overview of a promising class of therapeutics. Open Life Sci 2:1–33

Hancock RE, Chapple DS (1999) Peptide antibiotics. Antimicrob Agents Chemother 43:1317–1323

Huang P-H, Chen J-Y, Kuo C-M (2007) Three different hepcidins from tilapia Oreochromis mossambicus: analysis of their expressions and biological functions. Mol Immunol 44:1922–1934. doi:10.1016/j.molimm.2006.09.031

Jack RW et al (1996) Characterization of the chemical and antimicrobial properties of piscicolin 126, a bacteriocin produced by Carnobacterium piscicola JG126. Appl Environ Microbiol 62:2897–2903

Kawulka KE et al (2004) Structure of subtilosin A, a cyclic antimicrobial peptide from Bacillus subtilis with unusual sulfur to α-carbon cross-links: formation and reduction of α-thio-α-amino acid derivatives. Biochemistry 43:3385–3395

Lemaître C, Orange N, Saglio P, Saint N, Gagnon J, Molle G (1996) Characterization and ion channel activities of novel antibacterial proteins from the skin mucosa of carp (Cyprinus carpio). Eur J Biochem 240:143–149

Park IY, Park CB, Kim MS, Kim SC (1998) Parasin I, an antimicrobial peptide derived from histone H2A in the catfish Parasilurus asotus. FEBS lett 437:258–262

Powers J-PS, Hancock RE (2003) The relationship between peptide structure and antibacterial activity. Peptides 24:1681–1691

Radek K, Gallo R (2007) Antimicrobial peptides: natural effectors of the innate immune system. Seminars in immunopathology. Springer, New York, pp 27–43

Robinette D, Wada S, Arroll T, Levy GM, Miller LW, Noga JE (1998) Antimicrobial activity in the skin of the channel catfish Ictalurus punctatus: characterization of broad-spectrum histone-like antimicrobial proteins. Cell Mol Life Sci CMLS 54:467–475. doi:10.1007/s000180050175

Shinnar A, Uzzell T, Rao M, Spooner E, Lane W, Zasloff M (1996). New family of linear antimicrobial peptides from hagfish intestine contains bromo-tryptophan as novel amino acid. In: PEPTIDES-American Symposium-, ESCOM Science Publishers, pp 189–191

Subramanian S, Ross NW, MacKinnon SL (2009) Myxinidin, a novel antimicrobial peptide from the epidermal mucus of hagfish Myxine glutinosa L. Mar Biotechnol 11:748–757

Wang XM, Dai W, Xing KZ, Li TJ, Wang X (2012) Antibacterial activities of antibacterial proteins/peptides isolated from organs and mucus of Clarias gariepinus reared at high stocking density. Advanced Materials Research. Trans Tech Publ, Pfaffikon, pp 455–460

Wiegand I, Hilpert K, Hancock RE (2008) Agar and broth dilution methods to determine the minimal inhibitory concentration (MIC) of antimicrobial substances. Nat Protoc 3:163–175

Wieprecht T, Apostolov O, Beyermann M, Seelig J (2000) Membrane binding and pore formation of the antibacterial peptide PGLa: thermodynamic and mechanistic aspects. Biochemistry 39:442–452

Yoo S, Kim J-Y, Park S-C, Choi DY, Seo CH, Hahm K-S, Park Y (2011) Effect of acidic pH on antibacterial action of peptide isolated from Korean pen shell (Atrina pectinata). J Pept Sci 17:353–357. doi:10.1002/psc.1372

Zou J, Mercier C, Koussounadis A, Secombes C (2007) Discovery of multiple beta-defensin like homologues in teleost fish. Mol Immunol 44:638–647
Acknowledgments
This study was funded by the Science and Technology Planning Project of Tianjin (Grant No. 15JCZDJC33500), Foundation (No. 2015IM003) of Key Laboratory of Industrial Fermentation Microbiology of Ministry of Education and Tianjin Key Lab of Industrial Microbiology (Tianjin University of Science & Technology) and the National Student Innovation Training Program (Grant No. 201510061094).
Ethics declarations
Ethical Approval
All applicable international, national, and/or institutional guidelines for the care and use of animals were followed and this article does not contain any studies with human participants performed by any of the authors.
About this article
Cite this article
Li, T., Wang, X., Wang, Y. et al. Characterization of Antimicrobial Peptides Isolated from the Processing by-Products of African Catfish Clarias gariepinus . Int J Pept Res Ther 23, 227–233 (2017). https://doi.org/10.1007/s10989-016-9554-4
Accepted:

Published:

Issue Date:
Keywords
Antimicrobial peptides

Clarias gariepinus

Antimicrobial activity stability

Minimal inhibitory concentrations