Abstract
Studies suggest that the learning environment can act as a third teacher in contributing towards student academic success. A variable within the physical learning environment that has received little attention in the literature is the interior lighting. Because of budget constraints and age, most American public school classrooms have fluorescent lighting fixtures installed. A new lighting technology, Light Emitting Diodes (LEDs), is becoming popular in commercial facilities across the United States because of energy efficiency. Previous research has demonstrated that lighting influences adult worker productivity and mood in a workplace. However, because children process stimuli faster, it is unknown whether LED lighting would have the same influence in a learning environment. Researchers hypothesise that students display more engaged behaviours in classrooms lit with LEDs as compared with fluorescent lighting fixtures. The current study tested this hypothesis by observing child engagement behaviours in a pre-K classroom under LED lighting and fluorescent lighting fixtures to compare differences. Students displayed more engaged behaviours under the LED lighting condition.
Access options
Buy single article
Instant access to the full article PDF.
USD 39.95
Price excludes VAT (USA)
Tax calculation will be finalised during checkout.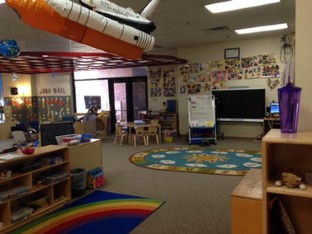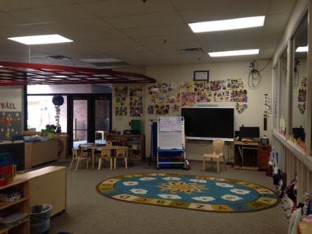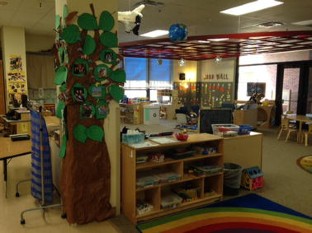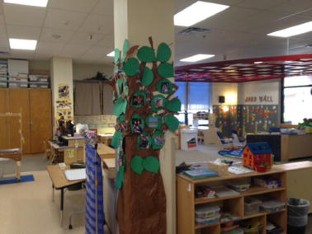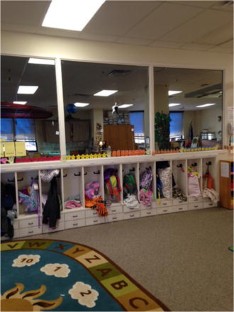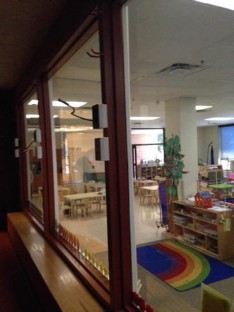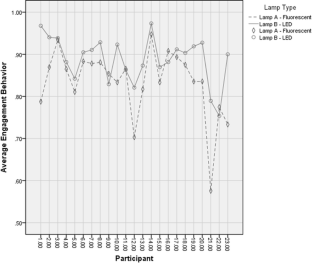 Similar content being viewed by others
References
Barkmann, C., Wessolowski, N., & Schulte-Markwort, M. (2012). Applicability and efficacy of variable light in schools. Physiology and Behavior, 105, 621–627.

Bellia, L., Bisenga, F., & Spada, G. (2011). Lighting in indoor environments: Visual and non-visual effects of lightsources with different spectral power distributions. Building and Environment, 46, 1984–1992.

Choi, K., & Suk, H. (2016). Dynamic lighting system for the learning environment: Performance of elementary students. Optics Society of America, 24(10), 907–916.

Cleveland, B., & Fisher, K. (2014). The evaluation of physical learning environments: A critical review of the literature. Learning Environments Research, 17, 1–28.

De Kort, Y., & Veitch, J. (2014). From blind spot into the spotlight. Introduction to the special issue: Light, lighting, and human behavior. Journal of Environmental Psychology, 39, 1–4.

Dufur, M., Parcel, T., & Mckune, B. (2008). Capital and context: Using social capital at home and at school to predict child social adjustment. Journal of Health and Social Behavior, 49(2), 146–161.

Early, D., Barbarin, O., Bryant, B., Burchinal, M., Chang, F., Clifford, R., et al. (2005). Pre-kindergarten in eleven states: NCEDL's multi-state study of prekindergarten and state-wide early education programs (sweep) study. Retrieved December 1, 2005 from http://www.fpg.unc.edu/~ncedl/pdfs/SWEEP_MS_summary_final.pdf.

Evans, G. (2006). Child development and the physical environment. Annual Review of Psychology, 57, 421–453.

Fisher, A., Godwin, K., & Seltman, H. (2014). Visual environment, attention allocation, and learning in young children: When too much of a good thing may be bad. Psychological Science, 25(7), 1362–1370. https://doi.org/10.1177/0956797614533801.

Hawes, B., Brunye, T., Mahoney, C., Sullivan, J., & Aall, C. (2012). Effects of four workplace lighting technologies on perception, cognition, and affective state. International Journal of Industrial Ergonomics, 42, 122–128.

Heerwagen, J. (2010). Green buildings, organizational success and occupant productivity. Building Research and Information, 28(5), 353–367.

Illuminating Engineering Society. (2011). The lighting handbook tenth edition: Reference and application. New York: Illuminating Engineering Society of North America.

Illuminating Engineering Society. (2014). American national standard practice on lighting for educational facilities. New York: Illuminating Engineering Society of North America.

Keis, O., Helbig, H., Streb, J., & Hille, K. (2014). Influence of blue-enriched classroom lighting on students' cognitive performance. Trends in Neuroscience and Education, 3, 86–92.

Knez, I. (2014). Affective and cognitive reactions to subliminal flicker from fluorescent lighting. Consciousness and Cognition, 26, 97–104.

Knez, I., & Kers, C. (2000). Effects of indoor lighting, gender, and age on mood and cognitive performance. Environment and Behavior, 23(6), 817–831.

Kretschmer, V., Schmidt, K. H., & Griefahn, B. (2012). Bright light effects on working memory, sustained attention and concentration of elderly night shift workers. Lighting Research and Technology, 44, 316–333.

Lehrl, S., Gerstmeyer, K., Jacob, J., Frieling, H., Henkel, A., Meyrer, R., et al. (2007). Rapid communication: Blue light improves cognitive performance. Journal of Neural Transmission, 114, 457–460.

McAllister, K., & Maguire, B. (2012). Design considerations for the autism spectrum disorder-friendly Key Stage 1 classroom. Support for Learning, 27(3), 103–112.

McColl, S., & Veitch, J. (2001). Full-spectrum fluorescent lighting: a review of its effects on physiology and health. Psychological Medicine, 31, 949–964.

Milkie, M., & Warner, C. (2011). Classroom learning environments and the mental health of first grade children. Journal of Health and Social Behavior, 51(1), 1–22.

Pianta, R., Hamre, B., & Allen, J. (2012). Teacher-student relationships and engagement: Conceptualizing, measuring, and improving the capacity of classroom interactions. In S. Christenson, A. Reschly, & C. Wylie (Eds.), Handbook of research on student engagement. New York: Springer.

Pulay, A., Read, M., Tural, E., & Lee, S. (2016). Examining student behavior under two correlated color temperature levels of lighting in an elementary school classroom. Educational Planning, 23(3), 57–70.

Ritchie, S., Howes, C., Kraft-Sayre, M., & Weiser, B. (2001). Emergent Academic Snapshot Scale. Los Angeles: UCLA (unpublished).

Schroeder-Yu, G. (2008). Documentation: Ideas and applications from the Reggio Emilia approach. Teaching Artist Journal, 6(2), 126–134. https://doi.org/10.1080/15411790801910735.

Sylvania. (2000). Spectral power distributions of Sylvania fluorescent lamps. Danvers, MA: Author.

Tarr, P. (2014). If the environment is the third teacher, what is it teaching us? In L. P. Kuh (Ed.), Thinking critically about environments for young children: Bridging theory and practice (pp. 33–48). New York: Teachers College Press.

Uline, C., Wolsey, T., Tschannen-Moran, M., & Lin, C. (2010). Improving the physical and social environment of school: A question of equity. Journal of School Leadership, 20, 597–632.

U.S. Department of Education, National Center for Education Statistics. (2016). Fast facts. Retrieved from https://nces.ed.gov/fastfacts/display.asp?id=84.

U.S. Department of Energy. (2013). Building technologies office solid-state lighting technology fact sheet. Retrieved from http://www1.eere.energy.gov/buildings/publications/pdfs/ssl/opticalsafety_fact-sheet.pdf.

U.S. Environment Protection Agency. (2011). Energy efficiency programs in K-12 schools: A guide to developing and implementing greenhouse gas reduction programs. Retrieved from https://www.epa.gov/sites/production/files/2015-08/documents/k-12_guide.pdf.

Wang, Q., Xu, H., Gong, R., & Cai, J. (2015). Investigation of visual fatigue under LED lighting based on reading task. Optik, 126, 1433–1438.

Wei, M., Houser, K., Orland, B., Lang, D., Ram, N., Sliwinski, M., et al. (2014). Field study of office worker responses to fluorescent lighting of different CCT and lumen output. Journal of Environmental Psychology, 39, 62–746.

Yam, F., & Hassan, Z. (2005). Innovative advances in LED technology. Microelectronics Journal, 36, 129–137.
About this article
Cite this article
Pulay, A., Williamson, A. A case study comparing the influence of LED and fluorescent lighting on early childhood student engagement in a classroom setting. Learning Environ Res 22, 13–24 (2019). https://doi.org/10.1007/s10984-018-9263-3
Received:

Accepted:

Published:

Issue Date:

DOI: https://doi.org/10.1007/s10984-018-9263-3
Keywords