Abstract
Context
Integrated conservation decision-making frameworks that help to design or adjust practices that are cognisant of environmental change and adaptation are urgently needed.
Objective
We demonstrate how a landscape vulnerability framework combining sensitivity, adaptive capacity, and exposure to climate change framed along two main axes of concern can help to identify potential strategies for conservation and adaptation decision-making, using a landscape in Madagascar's spiny forest as a case-study.
Methods
To apply such a vulnerability landscape assessment, we inferred the sensitivity of habitats using temporal and spatial botanical data-sets, including the use of fossil pollen data and vegetation surveys. For understanding adaptive capacity, we analysed existing spatial maps (reflecting anthropogenic stressors) showing the degree of habitat connectivity, matrix quality and protected area coverage for the different habitats in the landscape. Lastly, for understanding exposures, we used climate change predictions in Madagascar, together with a digital elevation model.
Results
The fossil pollen data showed how sensitive arid-adapted species were to past climate changes, especially the conditions between 1000 and 500 cal yr BP. The spatial analysis then helped locate habitats on the two-dimensional axes of concern integrating sensitivity, adaptive capacity and climate change exposure. By identifying resistant, resilient, susceptible, and sensitive habitats to climate change in the landscape under study, we identify very different approaches to integrate conservation and adaptation strategies in contrasting habitats.
Conclusion
This framework, illustrated through a case study, provides easy guidance for identifying potential integrated conservation and adaptation strategies, taking into account aspects of climate vulnerability and conservation capacity.
Access options
Buy single article
Instant access to the full article PDF.
US$ 39.95
Tax calculation will be finalised during checkout.
Subscribe to journal
Immediate online access to all issues from 2019. Subscription will auto renew annually.
US$ 79
Tax calculation will be finalised during checkout.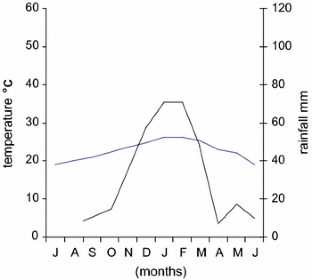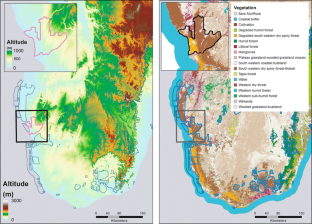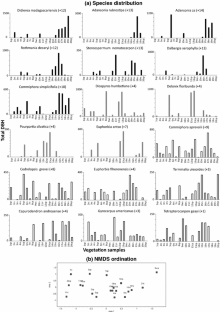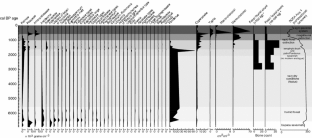 References
Adger WN, Barnett J (2009) Four reasons for concern about adaptation to climate change. Environ Plan A 41:2800–2805

Adger WN, Dessai S, Goulden M, Hulme M, Lorenzoni L, Nelson DR, Naess LO, Wolf J, Wreford A (2009) Are there social limits to adaptation to climate change? Clim Change 93:335–354

Bennett KD, Willis KJ (2002) Pollen. In: Smoll JP, Birks HJB, Last WM (eds) Tracking environmental change using lake sediments, vol 3., Terrestrial, algal, and siliceous indicatorsKluwer Academic Publishing, New York, pp 5–32

Bennett K (2008) Psimpoll and pscomb. http://chrono.qub.ac.uk

Birks HJB (2007) Estimating the amount of compositional change in late-Quaternary pollen-stratigraphical data. Veg Hist Archaeobot 16:197–202

Birks HJB, Birks HH (2008) Biological responses to rapid climate change at the Younger Dryas-Holocene transition at Krakenes, western Norway. Holocene 18:19–30

Burrows MT, Schoeman DS, Buckley LB, Moore P, Poloczanska ES, Brown C, Bruno JF, Duarte CM, Halpern BS, Holding J, Kappel CV, Kiessling W, O'Connor MI, Pandolfi JM, Parmesan C, Schwing FB, Sydeman WJ, Richardson AJ (2011) The pace of shifting climate in marine and terrestrial ecosystems. Science 334:652–655

Carcaillet C, Bouvier M, Fréchette B, Larouche AC, Richard PJH (2001) Comparison of pollen-slide and sieving methods in lacustrine charcoal analyses for local and regional fire history. Holocene 11:467–476

Clark JS (1988) Particle motion and the theory of charcoal analysis: source area transport deposition and sampling. Quat Res 30:67–80

Crowley BE (2010) A refined chronology of prehistoric Madagascar and the demise of the megafauna. Quat Sci Rev 29:2591–2603. doi:10.1016/j.quascirev.2010.06.030

Davis AJ, Jenkinson LS, Lawton JL, Shorrocks B, Wood S (1998a) Making mistakes when predicting shifts in species range in response to global warming. Nature 391:783–786

Davis AJ, Lawton JL, Shorrocks B, Jenkinson LS (1998b) Individualistic species responses invalidate simple physiological models of community dynamics under global environmental change. J Anim Ecol 67:600–612

Dawson TP, Jackson ST, House JI, Prentice IC, Mace GM (2011) Beyond predictions: biodiversity conservation in a changing climate. Science 332:53–58

Dewar RE, Richard AF (2007) Evolution in the hypervariable environment of Madagascar: environmental variation. PNAS 104:13723–13727

Duffin KI, Gillson L, Willis KJ (2008) Testing the sensitivity of charcoal as an indicator of fire events in savanna environments: quantitative predictions of fire proximity, area and intensity. Holocene 18:279–291

Easterling WE, Aggarwal PK, Batima P, Brander KM, Erda L, Howden SM, Kirilenko A, Morton A, Soussana J-F, Schmidhuber J, Tubiello FN (2007) Food, fibre and forest products. In: Parry ML, Canziani OF, Palutikof JP, van der Linden PJ, Hanson CE (eds) Climate change 2007: impacts, adaptation and vulnerability, contribution of working group II to the fourth assessment report of the intergovernmental panel on climate change. Cambridge University Press, Cambridge, pp 273–313

Fauroux E (1989) Une étude pluridisciplinaire des sociétés pastorales de l'ensemble méridional de Madagascar. Cah Sci Hum 25:489–497

Fleitmann D, Burns SJ, Mudelsee M, Neff U, Kramers J, Mangini A, Matter A   (2003) Holocene forcing of the Indian monsoon recorded in a stalagmite from Southern Oman. Science 300:1737–1739

Gardner CJ, Kidney D, Thomas H (2009a) First comprehensive avifaunal survey of PK32-Ranobe, a new protected area in south-western Madagascar. Phelsuma 17:20–39

Gardner CJ, Fanning E, Thomas H, Kidney D (2009b) The lemur diversity of the Fiherenana–Manombo complex, southwest Madagascar. Madag Conserv Dev 4(1):38–43

Gardner CJ, Gabriel FU, St John FA, Davies ZG (2014) Changing livelihoods and protected area management: a case study of charcoal production in south-west Madagascar. Oryx 2014:1–11

Gillson L, Dawson TP, Jack S, McGeoch MA (2013) Accommodating climate change contingencies in conservation strategy. Trends Ecol Evol 28:135–142. doi:10.1016/j.tree.2012.10.008

Goodman SM, Jungers WL (2014) Extinct Madagascar: picturing the island's past. University of Chicago Press, Chicago

Hannah L, Midgley GF, Lovejoy T, Bond WJ, Bush M, Lovett JC, Scott D, Woodward FI   (2002a) Conservation of biodiversity in a changing climate. Conserv Biol 16:264–268. doi:10.1046/j.1523-1739.2002.00465.x

Hannah L, Midgley GF, Millar D (2002b) Climate change-integrated conservation strategies. Glob Ecol Biogeogr 11:485–495. doi:10.1046/j.1466-822X.2002.00306.x

Harper GJ, Steininger MK, Tucker CJ, Juhn D, Hawkins F (2008) Fifty years of deforestation and forest fragmentation in Madagascar. Environ Conserv 34:325–333. doi:10.1017/S0376892907004262

Hill MO, Gauch HG (1980) Detrended correspondence analysis, an improved ordination technique. Vegetatio 42:47–58

Kaufmann JC, Tsirahamba S (2006) Forests and thorns : conditions of change affecting Mahafale pastoralists in southwestern Madagascar. Conserv Soc 4:231–261

Lawton JL (2000) Concluding remarks a review of some open questions. In: Hutchings MJ, John E, Stewart AJA (eds) Ecological consequences of heterogeneity. Cambridge University Press, Cambridge, pp 401–424

Madagascar vegetation mapping project 2004. http://www.vegmad.org/

Opdam P, Luque S, Jones KB (2009) Changing landscapes to accommodate for climate change impacts: a call for landscape ecology. Landscape Ecol 24:715–721

Opdam P, Nassauer JI, Wang Z, Albert C, Bentrup G, Castella J-C, McAlpine C, Liu J, Sheppard S, Swaffield S (2013) Science for action at the local landscape scale. Landscape Ecol 28:1439–1445

Pisces Conservation (2002) Community analysis package, version 2.04. Pisces Conservation Ltd, Lymington

Ratovonamana RY, Rajeriarison C, Edmond R, Ganzhorn JU (2011) Phenology of different vegetation types in Tsimanampetsotsa National Park. Malagasy Nat 5:14–38

Schweiger O, Heikkinen RK, Harpke A, Hickler T, Klotz S,  Kudrna O, Kühn I, Pöyry J, Settele J (2012) Increasing range mismatching of interacting species under global change is related to their ecological characteristics. Glob Ecol Biogeogr 21(1):88–99

Tadross M, Randriamarolaza L, Rabefitia Z, Yip ZK (2008) Climate change in Madagascar; recent past and future climate change in Madagascar. A Commissioned Report

Thomas CD, Cameron A, Green RE, Bakkenes M, Beaumont LJ, Collingham YC, Erasmus BFN, Ferreira de Siqueira M, Grainger A, Hannah L, Hughes L, Huntley B, van Jaarsveld AS, Midgley GF, Miles L, Ortega-Huerta MA, Peterson AT, Phillips OL, Williams SE (2004) Extinction risk from climate change. Nature 427:145–148

Virah-Sawmy M, Gillson L, Willis KJ (2009) How does spatial heterogeneity influence resilience to climatic changes ? Ecological dynamics in southeast Madagascar. Ecol Monogr 79:557–574

Virah-Sawmy M, Gardner CG, Ratsifandrihamanana AN (2014) The Durban vision in practice. Experiences in the participatory governance of Madagascar's new protected areas. In: Scales I (ed) Conservation and environmental management in Madagascar. Routledge, Oxon, pp 216–251

Watson JEM (2014) Human responses to climate change will seriously impact biodiversity conservation: it's time we start planning for them. Conserv Lett 7:1–2

Weller E, Cai W, Min S-K, Wu L, Ashok K, Yamagata T (2014) More-frequent extreme northward shifts of eastern Indian Ocean tropical convergence under greenhouse warming. Sci Rep 4:6087. doi:10.1038/srep06087

Willis KJ, Bennett KD, Bhagwat SA, Birks HJB (2010) 4 °C and beyond: what did this mean for biodiversity in the past? Syst Biodivers 8:3–9. doi:10.1080/14772000903495833

Wilmé L, Goodman SM, Ganzhorn JU (2006) Biogeographic evolution of Madagascar's microendemic biota. Science 312:1063–1065. doi:10.1126/science.1122806
Acknowledgments
The funding for the palaeoecological study is derived from an Australian Research Council Discovery Grant held by Haberle (DP 0986991). Fieldwork for the palaeoecological study was conducted in collaboration with Prof. Atholl Anderson and Dr Geoff Clark with staff from the Museum in Antananarivo (Chantal Radimilahy and Ramilison Lalaina). Special thanks to Aurelie Shapiro for her help with the spatial layers.
Electronic supplementary material
Below is the link to the electronic supplementary material.
About this article
Cite this article
Virah-Sawmy, M., Gillson, L., Gardner, C.J. et al. A landscape vulnerability framework for identifying integrated conservation and adaptation pathways to climate change: the case of Madagascar's spiny forest. Landscape Ecol 31, 637–654 (2016). https://doi.org/10.1007/s10980-015-0269-2
Received:

Accepted:

Published:

Issue Date:
Keywords
Adaptive capacity

Climate change conservation strategies

Landscape history

Plant extinction

Resilience

Sensitivity