Abstract
Throughout the United States, opportunities to experience noise-free intervals are disappearing. Rapidly increasing energy development, infrastructure expansion, and urbanization continue to fragment the acoustical landscape. Within this context, the National Park Service endeavors to protect acoustical resources because they are essential to park ecology and central to the visitor experience. The Park Service monitors acoustical resources in order to determine current conditions, and forecast the effects of potential management decisions. By community noise standards, background sound levels in parks are relatively low. By wilderness criteria, levels of noise audibility are remarkably high. A large percentage of the noise sources measured in national parks (such as highways or commercial jet traffic) originates outside park boundaries and beyond the management jurisdiction of NPS. Many parks have adopted noise mitigation plans, but the regional and national scales of most noise sources call for conservation and management efforts on similar scales.
Access options
Buy single article
Instant access to the full article PDF.
US$ 39.95
Tax calculation will be finalised during checkout.
Subscribe to journal
Immediate online access to all issues from 2019. Subscription will auto renew annually.
US$ 79
Tax calculation will be finalised during checkout.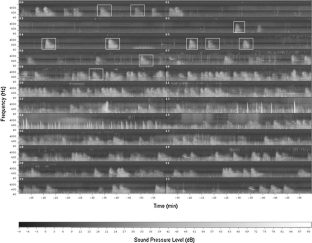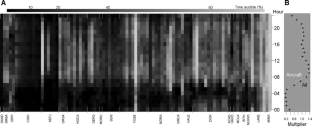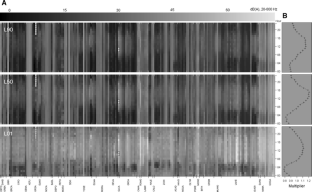 References
Acoustical Society of America (1983) American National Standard Specification for Sound Level Meters. ANSI Standard S1.4-1983, 17 Feb 1983. Rev 2006

Barber J, Crooks K, Fristrup K (2010) The costs of chronic noise exposure for terrestrial organisms. Trends Ecol Evol 25:180–189

Bayne EM, Habib L, Boutin S (2008) Impacts of chronic anthropogenic noise from energy-sector activity on abundance of songbirds in the boreal forest. Conserv Biol 22:1186–1193

Crocker MJ (1997) Encyclopedia of acoustics. Wiley, New York

Dawson C (2004) Monitoring outstanding opportunities for solitude. Int J Wilderness 10(3):12–29

Doherty KE, Naugle DE, Walker BL, Graham JM (2008) Greater sage-grouse winter habitat selection and energy development. J Wildl Manag 72:187–195

Environmental Protection Agency (1982) National Ambient Noise Survey. Office of Noise Abatement and Control, Washington, DC

Haas GE, Wakefield TJ (1998) National Parks and the American public: a summary report of the National Parks Conservation Association, conducted by Colorado State University, Fort Collins, CO

Habib L, Bayne EM, Boutin S (2007) Chronic industrial noise affects pairing success and age structure of ovenbirds Seiurus aurocapilla. J Appl Ecol 44:176–184

Haralabidis A, Dimakopoulou K, Vigna-Taglianti F et al (2008) Acute effects of night-time noise exposure on blood pressure in populations living near airports. Eur Heart J 29:658–664

Iyer H (2005) Determination of adequate measurement periods (temporal sampling). Draft report to Natural Sounds Program, Fort Collins, CO

Landon DM, Krauseman PR, Koenen KKG, Harris LK (2003) Pronghorn use of areas with varying sound pressure levels. Southwest Nat 48:725–728

Marten K, Marler P (1977) Sound transmission and its significance for animal vocalization. 1. Temperate habitats. Behav Ecol Sociobiol 2:271–290

Marten K, Quine D, Marler P (1977) Sound transmission and its significance for animal vocalization. 2. Tropical forest habitats. Behav Ecol Sociobiol 2:291–302

McDonald CD, Baumgartner RM, Iachan R (1995) Aircraft management studies. USDI Report 94-2 Denver, CO

National Park Service (2005) Acoustic and soundscape studies in National Parks: Draft, Fort Collins, CO

National Park Service (2006) Management Policy 4.9: Soundscape Management. US Government Printing Office, Washington DC

Sawyer H, Nielson RM, Lindzey F, McDonald LL (2006) Winter habitat selection of mule deer before and during development of a natural gas field. J Wildl Manag 70:396–403

Schmidt KA, Ostfeld RS (2008) Eavesdropping squirrels reduce their future value of food under the perceived presence of cache robbers. Am Nat 171:386–393

Tukey J (1977) Exploratory data analysis. Addison-Wesley, Reading
Acknowledgments
We thank acoustical technicians, Ric Hupalo, Skip Ambrose, Dave Schirokauer, Ericka Pilcher, Charlotte Formichella, Dave Stack, Katherine Warner, Daniel Mennitt, Jessica Briggs, and Cecilia Leumas for the many field and office hours they spent collecting and analyzing the data in this report. We also greatly appreciate the assistance provided by park personnel in data collection efforts. Thanks to Kirk Sherrill and David Hollema from the Natural Resource Stewardship and Science (NRSS) Inventory and Monitoring Program for GIS assistance. We also thank technicians at Wyle Laboratory for the role they played in data collection, and our partner agency, the Volpe National Transportation Systems Center, for data collection assistance, as well as monitoring and analysis protocol development.
About this article
Cite this article
Lynch, E., Joyce, D. & Fristrup, K. An assessment of noise audibility and sound levels in U.S. National Parks. Landscape Ecol 26, 1297 (2011). https://doi.org/10.1007/s10980-011-9643-x
Received:

Accepted:

Published:
Keywords
National parks

Acoustical monitoring

Noise

Acoustical resources

Natural quiet