Abstract
The S-Benzyl-L-cysteine (BCys) has successfully been impregnated into the silica gel network using the sol-gel technique to form nanoscale hydrophobic SG-BCys particles (500–900 nm). The new material of the general formula SG-BCys has been fully characterized by SEM, ATR-IR, and PXRD. The FTIR spectra confirm the basic functional groups of siloxane (Si-O-Si), carboxylate (COO), and amine (-NH2) in the chemical structure of the new materials. The presence of new functional groups such as carboxyl and amine within the network SG-BCys is capable of adsorbing Cd2+ ions. The presence of a non-hydrophilic entity facing outside the network and a hydrophilic head facing inside the nk led to making the material float on the surface of the water easily and the formation of nanoscale SG-BCys particles. The impregnated material exhibits remarkably improved trapping of Cd2+ ions from water achieving 98% at a higher temperature of 55 °C, dosage = 2 g L−1, 80 rpm, Ci = 5 mg L−1, and pHi = 7. The sorption behavior of Cd2+ ion onto SG-BCys follows Langmuir isotherm models (R2 > 0.9993). The sorption mechanism follows the pseudo-second-order model (R2 = 0.9918). The new material can be used for the removal of low-level Cd2+ ion concentrations from water.
Graphical Abstract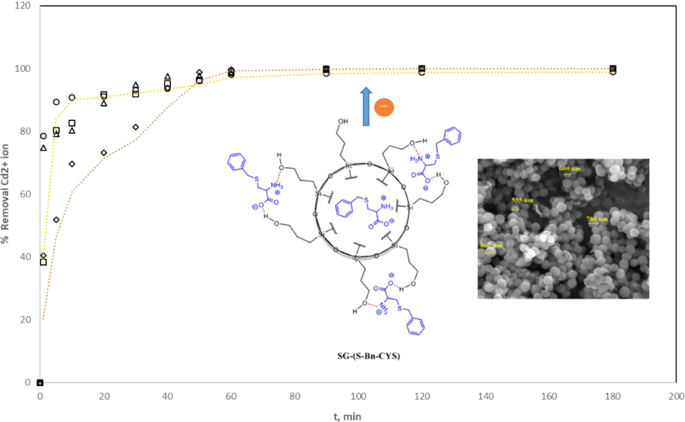 Highlights
The S-Benzyl-L-cysteine (BCys) has successfully been impregnated into the silica gel network using the sol-gel method to form nanoscale hydrophobic SG-BCys particles.

The SEM confirms the accumulation of The newly SG-BCys material in the form of non-adherent spherical particles at the scale of 500–900 nanometers.

The characterized SG-BCys network shows the establishment.

The characterized new SG-BCys material shows the establishment of a hydrogen bond between the silica network and S-Benzyl-L-cysteine molecules.

The newly impregnated material exhibits remarkably improved trapping of Cd2+ ions from water achieving 98% at a higher temperature of 55 °C, dosage = 2 g L−1, 80 rpm, Ci = 5 mg L−1, and pHi = 7.
Access options
Buy single article
Instant access to the full article PDF.
USD 39.95
Price excludes VAT (USA)
Tax calculation will be finalised during checkout.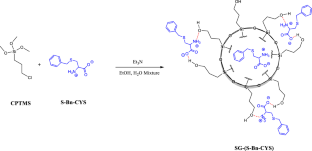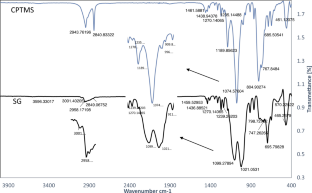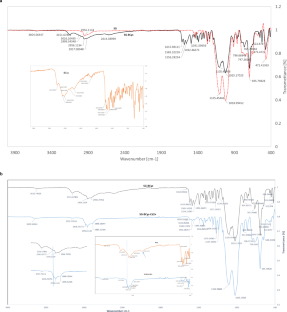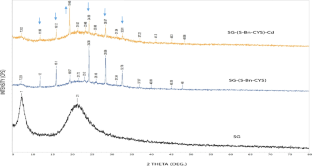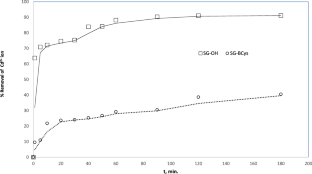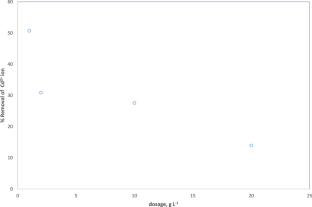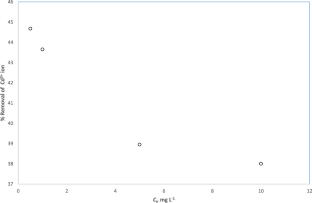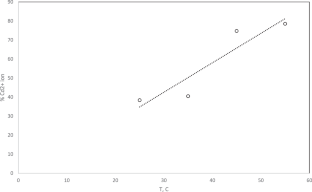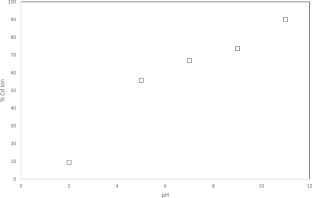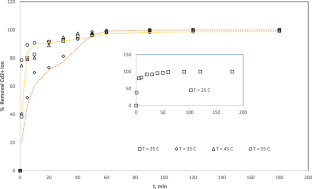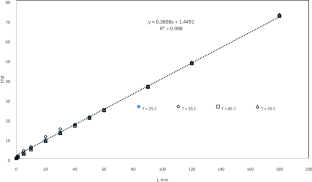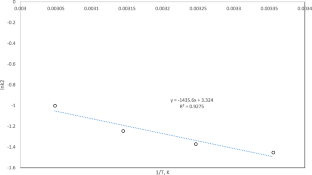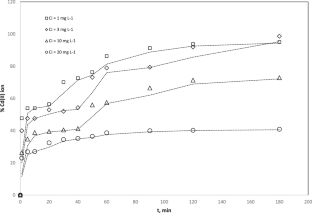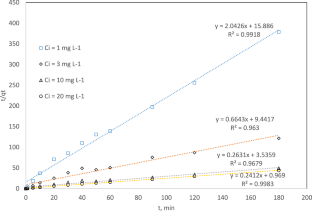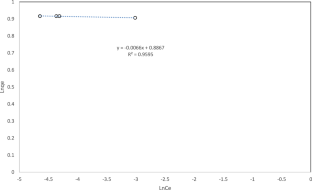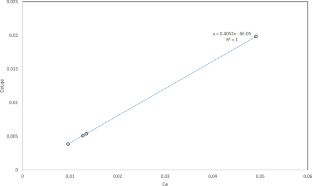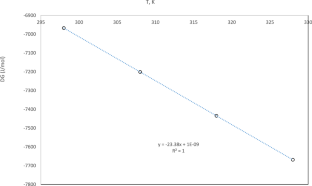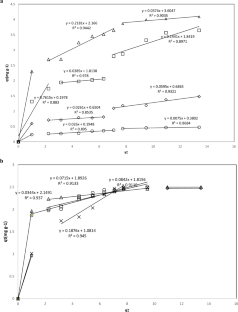 References
Rafati Rahimzadeh M, Rafati Rahimzadeh M, Kazemi S, Moghadamnia AA (2017) Cadmium toxicity and treatment: an update. Casp J Intern Med Summer 8(3):135–145

Ray S (1986) Bioaccumulation of cadmium in marine organisms. Experientia Suppl 50:65–75

Tchounwou PB, Yedjou CG, Patlolla AK, Sutton DJ (2012) Heavy metal toxicity and the environment. Experientia Suppl 101:133–164

WHO (2011) Cadmium in Drinking-water. Background document for development of WHO Guidelines for Drinking-water Quality. World Health Organization 2011, WHO Press, World Health Organization, 20 Avenue Appia, 1211 Geneva 27, Switzerland, p 2

Bopaqrai HK, Joseph K, O'Carroll DM (2011) Kinetics and thermodynamics of cadmium ion removal by adsorption onto nano zerovalent iron particles. J Hazard Mater 186(1):458–65

Fu F, Wang Q (2011) Removal of heavy metal ions from wastewaters: a review. J Environ Manag 92:407–418

Fogg AG, Ismail R, Yusoff AR, Ahmad R, Banica F (1997) Cathodic stripping voltammetric determination at a hanging mercury drop electrode of the environmental heavy metal precipitant trimercapto-s-triazine (TMT). Talanta 44:497–500

Tomáš B, Milan B, Lucia G (2009) Heavy metal removal using reverse osmosis. Acta Montan Slov Ročník 14 3:250–253

Cestari A, Airoldi C (1997) Chemisorption on thiol–silicas: divalent cations as a function of pH and primary amines on thiol–mercury adsorbed. J Colloid Interface Sci 195(2):338–342

Arakaki L, Airoldi C (1999) O relevante papel do agente sililante na modificação de superfícies de polímeros. Química Nova 22(2):246–253

Ngeontae W, Aeungmaitrepirom W, Tuntulani T (2007) Chemically modified silica gel with aminothioamidoanthraquinone for solid phase extraction and preconcentration of Pb(II), Cu(II), Ni(II), Co(II), and Cd(II). Talanta 71(3):1075–1082

Venton D, Cheesman K, Chattertonjr R, Anderson T (1984) Entrapment of a highly specific antiprogesterone antiserum using polysiloxane copolymers. Biochimica et Biophysica Acta (BBA) - Gen Subj 797(3):343–347

Avnir D, Braun S, Lev O, Ottolenghi M (1994) Enzymes and other proteins entrapped in sol-gel materials. Chem Mater 6(10):1605–1614

Petit-Dominguez M, Shen H, Heineman W, Seliskar C (1997) Electrochemical behavior of graphite electrodes modified by spin-coating with sol−gel-entrapped ionomers. Anal Chem 69(4):703–710

Kimura K, Sunagawa T, Yokoyama M (1997) Applications of sol−gel-derived membranes to neutral carrier-type ion-sensitive field-effect transistors. Anal Chem 69(13):2379–2383

Shen C, Kostić N (1997) Kinetics of photoinduced electron-transfer reactions within sol-gel silica glass doped with zinc cytochromec. Study of electrostatic effects in confined liquids. J Am Chem Soc 119(6):1304–1312

Hench L, West J (1990) The sol-gel process. Chem Rev 90(1):33–72

Li Y, He J, Zhang K, Liu T, Hu Y, Chen X, Wang C, Huang X, Kong L, Liu J (2019) Super rapid removal of copper, cadmium and lead ions from water by NTA-silica gel. RSC Adv 9(1):397–407

Najafi M, Rostamian R, Rafati A (2011) Chemically modified silica gel with thiol group as an adsorbent for retention of some toxic soft metal ions from water and industrial effluent. Chem Eng J 168(1):426–432

Budiman H, Sri H, Setiawan A (2009) Preparation of silica modified with 2-mercaptoimidazole and its sorption properties of chromium(III). E-J Chem 6(1):141–150

Gao B, An F, Liu K (2006) Studies on chelating adsorption properties of novel composite material polyethyleneimine/silica gel for heavy-metal ions. Appl Surf Sci 253(4):1946–1952

Goswami A, Singh A (2002) Silica gel functionalized with resacetophenone: synthesis of a new chelating matrix and its application as metal ion collector for their flame atomic absorption spectrometric determination. Analytica Chim Acta 454(2):229–240

Bai L, Hu H, Fu W, Wan J, Cheng X, Zhuge L, Xiong L, Chen Q (2011) Synthesis of a novel silica-supported dithiocarbamate adsorbent and its properties for the removal of heavy metal ions. J Hazard Mater 195:261–275

Yaacoubi H, Zidani O, Mouflih M, Gourai M, Sebti S (2014) Removal of cadmium from water using natural phosphate as adsorbent. Procedia Eng 83:386–393

Gupta V, Moradi O, Tyagi I, Agarwal S, Sadegh H, Shahryari-Ghoshekandi R, Makhlouf A, Goodarzi M, Garshasbi A (2015) Study on the removal of heavy metal ions from industry waste by carbon nanotubes: effect of the surface modification: a review. Crit Rev Environ Sci Technol 46(2):93–118

Li, Z; Fan, H, Sun, T. (2011) Advanced materials research (Zuerich, Switzerland), 213:441–444

Annane K, Sahmoune A(2008) Removal of Ag(I) and Cd(II) ions from aqueous solutions by silica gel impregnated with 2-mercaptobenzothiazole J de la Soc Algerienne de Chim 18(2):103–113

Roman L, Florean E, Sandulescu R, Mirel S (1996) Preconcentration of Pb(II), Cd(II), Cu(II) and Hg(II) with 2-mercapto-5-phenylamino-1,3,4-thiadiazole impregnated on silica gel. J Pharm Biomed Anal 14(8-10):1003–1006

Gawin M, Brylka M, Mrowiec H, Tobiasz A, Trzewik B, Walas S (2011) Salen impregnated silica gel as a new sorbent for on-line preconcentration of cadmium(II). Int J Environ Anal Chem 91(5):484–492

Sowa I, Pizon M, Swieboda R, Kocjan R, Zajdel D (2012) Properties of chelating sorbent prepared by modification of silica gel with polyaniline and Acid Alizarin Violet N. Separation Science and Technology (Philadelphia. PA, United States) 47(8):1194–1198

Tzvetkova P, Nickolov R (2012) Modified and unmodified silica gel used for heavy metal ions removal from aqueous solutions. J Univ Chem Technol Metall 47(5):498–504

Tian Y, Yin P, Qu R, Wang C, Zheng H, Yu Z (2010) Removal of transition metal ions from aqueous solutions by adsorption using a novel hybrid material silica gel chemically modified by triethylenetetraminomethylenephosphonic acid. Chem Eng J (Amst, Neth) 162(2):573–579

Zhu Y, Niu Y, Li H, Ren B, Qu R, Chen H, Zhang Y (2018) Removal of Cd(II) and Fe(III) from DMSO by silica gel supported PAMAM dendrimers: equilibrium, thermodynamics, kinetics and mechanism. Ecotoxicol Environ Saf 162:253–260

Deniz S, Tasci N, Yetimoglu EK, Kahraman MV (2017) New thiamine functionalized silica microparticles as a sorbent for the removal of lead, mercury and cadmium ions from aqueous media. J Serb Chem Soc 82(2):215–226

Tighadouini S, Radi S, El Massaoudi M, Lakbaibi Z, Ferbinteanu M, Garcia Y (2020) Efficient and environmentally friendly adsorbent based on β-ketoenol-pyrazole-thiophene for heavy-metal ion removal from aquatic medium: a combined experimental and theoretical study. ACS Omega 5(28):17324–17336

Al-Anber MA, Al-Adaileh N, Al-Momani IF, Al-Anber Z (2021) Encapsulation of 4,4,4-trifluoro-1-(2-thienyl)-1,3-butanedione into the silica gel matrix for capturing uranium(VI) ion species. J Radioanalytical Nucl Chem 329:865–887

Al-Anber MA, Zaitoun M, Moamni I, Al-Qaisi W (2020) Inorganic silica gel functionalized tris(2 aminoethyl)amine moiety for capturing aqueous uranium (VI) ion. J Radioanalytical Nucl Chem 325:605–623

Zaitoun MA, Al-Anber MA, Al-Momani IF (2020) Sorption and removal aqueous iron(III) ion by tris(aminoethyl)amine moiety functionalized silica gel. Int J Environ Anal Chem 100(13):1446–1467

Hadeel AA-M (2020) Utilization of silica gel functionalized organic entities for the environmental applications: physiochemical study. MSc thesis (Al-Anber M. supervisor). Mutah University, Jordan

Al-Anber MA (2011) Thermodynamics approach in the adsorption of heavy metals. In (Ed.), Thermodynamics - Interaction Studies - Solids, Liquids and Gases. edited by Juan Moreno-Pirajan. London: IntechOpen

Lee TK, Afiqah S, Ahmad A, Dahlan HM, Rahman MYA (2012) Temperature dependence of the conductivity of plasticized poly(vinyl chloride)-low molecular weight liquid 50% epoxidized natural rubber solid polymer electrolyte. J Solid State Electrochem 16:2251–2260

Morita S (2014) Hydrogen-bonds structure in poly(2-hydroxyethyl methacrylate) studied by temperature-dependent infrared spectroscopy. Front Chem 2

Mokubung KE, Moloto MJ, Moloto N (2018) Low-temperature synthesis of L-cysteine capped Cu2se quantum dots. Chalcogenide Lett 15(11):529–533

Sembiring S, Situmeang R, Sembiring Z (2019) Synthesis and characterization of asphalt composite precursors using amorphous rice husk silica. Cerâmica 65(374):194–1

Holzwarth U, Gibson N (2011) The Scherrer equation versus the 'Debye-Scherrer equation'. Nat Nanotech 6:534

Yao W, Zhihui Y, Lei H, Changqing S (2022) Complexation of amino acids with cadmium and their application for cadmium-contaminated soil remediation. Appl Sci 12(3):1114

Jinshan G, Huang Y, Jing X, Chen X (2009) Synthesis and characterization of functional poly(g-benzyl-L-glutamate) (PBLG) as a hydrophobic precursor. Polymer 50:2847–2855

Vieira MGA, Neto AFA, Gimenes ML, da Silva MGC (2010) Sorption kinetics and equilibrium for the removal of nickel ions from aqueous phase on calcined Bofe bentonite clay. J Hazard Mater 177:362–371

Vusumzi E, Pakade NTT, Madikizelac LM (2019) Recent advances in hexavalent chromium removal from aqueous solutions by adsorptive methods. RSC Adv 9:26142

Yazdankhah A, Moradi SE, Amirmahmoodi S, Abbasian M, Esmaeily Shoja S (2010) Enhanced sorption of cadmium ion on highly ordered nanoporous carbon by using different surfactant modification. Microporous Mesoporous Mater 133:45–53

Michael Jr H, Spiff AI (2005) Effect of metal ion concentration on the biosorption of Pb2+ and Cd2+ by Caladium bicolor (wild cocoyam). Afr J Biotechnol 4(2):191–196

Terzyk AP (2004) Molecular properties and intermolecular forces-factors balancing the effect of carbon surface chemistry in adsorption of organics from dilute aqueous solutions. J Colloid Interface Sci 275:9–29

Titus CE, Abdulkareem AS, Kovo AS, Afolabi EA, Tijani JO, Bankole MT, Bo S, Roos WD (2021) Adsorption of Cr(VI), Ni(II), Fe(II) and Cd(II) ions by KIAgNPs decorated MWCNTs in a batch and fxed bed process. Scientifc Rep 11:75

Hoseini A, Kaboosi H, Ahmady-Asbchin S, ghorbanalinezhad E, Ghadikolaii PF (2020) Binary biosorption of Cadmium(II) and Nickel(II) onto planococcus sp. isolated from wastewater: kinetics, equilibrium and thermodynamic studies. Biomed Res Clin Pract 5:2

Naseem K, Farooqi Z, Begum R, Rehman M, Shahbaz A, Farooq U, Ali M, Rahman H, Irfan A, Al-Sehemi A (2019) Removal of Cadmium(II) from aqueous medium using vigna radiata leave biomass: equilibrium isotherms, kinetics and thermodynamics. Z für Physikalische Chem 233(5):669–690

Garg U, Kaur M, Jawa G, Sud D, Garg V (2008) Removal of cadmium (II) from aqueous solutions by adsorption on agricultural waste biomass. J Hazard Mater 154(1-3):1149–1157

Lagergren S (1898) About the theory of so-called adsorption of soluble substances. Kungliga Sven Vetenskapsakademiens Handlingar 24:1–39

Wong YC, Szeto YS, Cheung WH, McKay G (2004) Pseudo‐first‐order kinetic studies of the sorption of acid dyes onto chitosan. Appl Polym 92:1633–1645

Ho YS, McKay G (1999) Pseudo-second order model for sorption processes. Process Biochem 34:451–465

Ho YS, Ofomaja AE (2006) Kinetic studies of copper ion adsorption on palm kernel fiber. J Hazard Mater B137:1796–1802

Zhou W, Tang Y, Xie H, Liu C, Yang D, Chen X (2009) Kinetics and thermodynamics of absorption of ganciclovir by ion exchange resin. J Chin Pharm 17:1327–1331

Langmuir I (1918) The adsorption of gases on plane surfaces of glass, mica, and platinum. J Am Chem Soc 40:1361–1403

Freundlich HMF (1906) Zeitschrift fur Physikalische Chemie (Leipzig) 57A, 385

Weber WJ, Morris JC (1963) Kinetics of adsorption on carbon from solution. J Sanit Eng Div 89(2):31–60

Kavitha D, Namasivayam C (2007) Experimental and kinetic studies on methylene blue adsorption by coir pith carbon. Bioresour Technol 98:14–21
Acknowledgements
The authors AKH and MAA would like to thank the Deanship of Scientific Research for the financial support through Jordan University of Science and Technology (Research grant # 20190401) and Mutah University (research grant # 343/2020).
Ethics declarations
Conflict of interest
The authors declare no competing interests.
Additional information
Publisher's note Springer Nature remains neutral with regard to jurisdictional claims in published maps and institutional affiliations.
Rights and permissions
Springer Nature or its licensor (e.g. a society or other partner) holds exclusive rights to this article under a publishing agreement with the author(s) or other rightsholder(s); author self-archiving of the accepted manuscript version of this article is solely governed by the terms of such publishing agreement and applicable law.
About this article
Cite this article
Al-Anber, M.A., Hijazi, A.K., Al-Momani, I.F. et al. Impregnation of Benzyl-L-cysteine into silica gel for the removal of cadmium(II) ion from water. J Sol-Gel Sci Technol 106, 246–264 (2023). https://doi.org/10.1007/s10971-022-06027-0
Received:

Accepted:

Published:

Issue Date:

DOI: https://doi.org/10.1007/s10971-022-06027-0
Keywords
Silica gel

S-Benzyl-L-cysteine

Langmuir isotherm

Cadmium ion

Pseudo-second order