Abstract
1,1,1,5,5,5-Hexaethoxy-3,3-dimethyltrisiloxane (QDQ), consisting of di- (D) and quadra-functional (Q) siloxane units, and its polymer (pQDQ) were synthesized. As the comparison, co-hydrolysis of diethoxy(dimethyl)silane (DEDMS) and two equivalents of tetraethoxysilane (TEOS) yielded a copolymer of DEDMS and TEOS (pDEDMS1-TEOS2). The polymer structure and film properties using two types of polymers with an average molecular weight of approximately 10,000 were investigated. The polymer structure was investigated using 29Si NMR and MS. The two films were characterized by thermogravimetric and differential thermal analyses, ultraviolet and visible spectroscopy, and tensile strength and swelling tests. The films from pQDQ and pDEDMS1-TEOS2 exhibited similar chemical structures and physical properties, except for the tensile strength test. The pQDQ film exhibited higher Young's modulus and breaking stress (455 and 3.7 MPa, respectively) than those of the pDEDMS1-TEOS2 film (55 and 1.1 MPa, respectively), suggesting that the arrangement of the D and Q units affects the mechanical strength of the gel film. Consequently, the mechanical properties of polysiloxane-based materials can be controlled by modifying the sequence of siloxane units.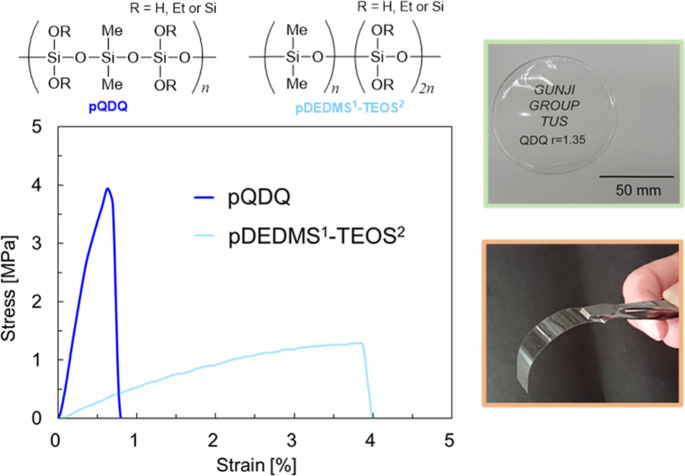 Highlights
Di- (D) and quadra-functional (Q) siloxane-containing alkoxytrisiloxanes (QDQ) were polymerized.

Didiethoxy(dimethyl)silane (DEDMS) and tetraethoxysilane (TEOS) were copolymerized.

Thermally stable, transparent, and flexible films were prepared from polysiloxanes.

The film from QDQ polymer showed harder mechanical strength than that from DEDMS-TEOS copolymer.
Access options
Buy single article
Instant access to the full article PDF.
USD 39.95
Price excludes VAT (USA)
Tax calculation will be finalised during checkout.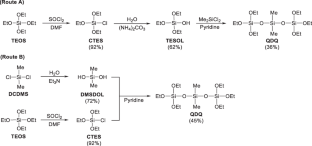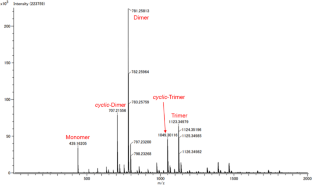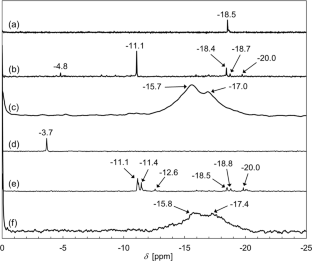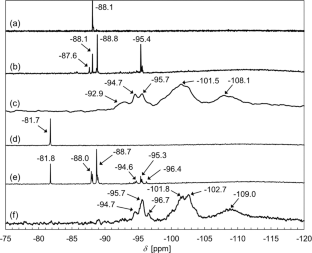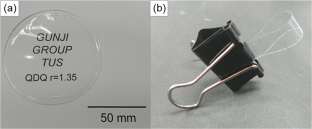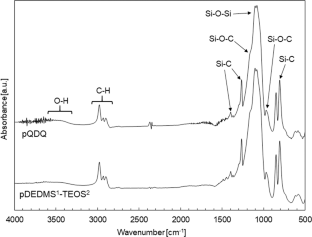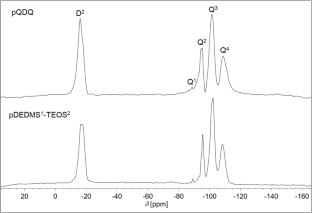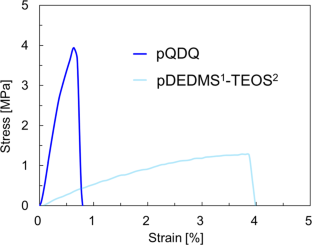 Funding
This study was supported by JSPS KAKENHI (Grant number JP19K05636).
Ethics declarations
Conflict of interest
The authors declare no competing interests.
Additional information
Publisher's note Springer Nature remains neutral with regard to jurisdictional claims in published maps and institutional affiliations.
About this article
Cite this article
Yamamoto, K., Shimoda, T., Sato, Y. et al. Preparation and film properties of polysiloxanes consisting of di- and quadra-functional hybrid units. J Sol-Gel Sci Technol 104, 724–734 (2022). https://doi.org/10.1007/s10971-022-05806-z
Received:

Accepted:

Published:

Issue Date:

DOI: https://doi.org/10.1007/s10971-022-05806-z
Keywords