Abstract
Utilizing the spontaneous wetting of oligomeric silica-phase via phase-separation onto a solid surface in a confined dimension, sub-micrometer thick mesoporous layers have been coated on the surface of nonporous skeletons of preformed macroporous silica gels. The size and volume of mesopores within the layers could be controlled by subsequent aging conditions similarly to those reported for fully porous monolithic silica. Comparison of HPLC efficiencies of these novel type monolithic gels, core-shell silica monoliths, with those of a conventional silica monolith revealed that the retention factor per unit surface area became larger for core-shell silica monoliths. The increase in dynamic accessibility of analyte molecules to the mesopores well explain the improved retention factors in core-shell silica monoliths.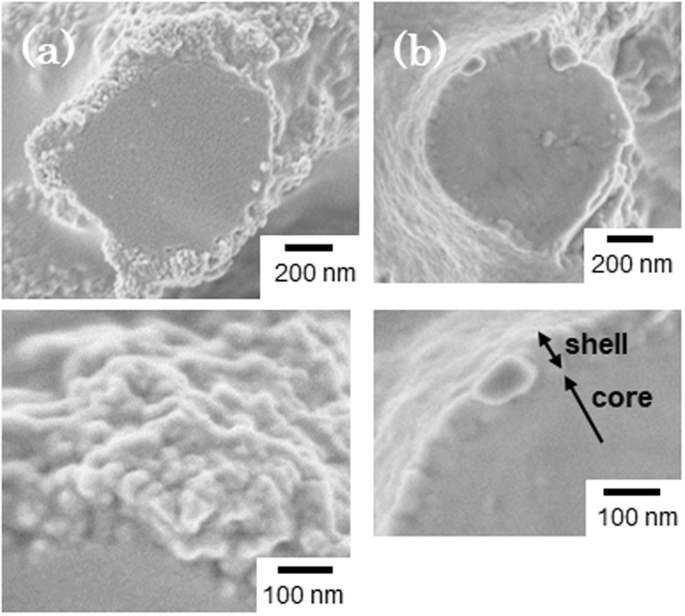 Highlights
Macroporous silica monolith with fully sintered skeletons has been used as a host for core-shell silica monolith.

Onto the surface of the skeletons, oligomeric silica has been coated utilizing the wetting transition associated with the phase separation in a confined space.

Monolithic silica with well-defined continuous macropores and superficially mesoporous silica skeletons was proven to work as an efficient HPLC separation medium.
Access options
Buy single article
Instant access to the full article PDF.
US$ 39.95
Tax calculation will be finalised during checkout.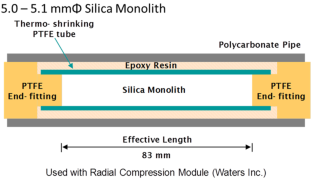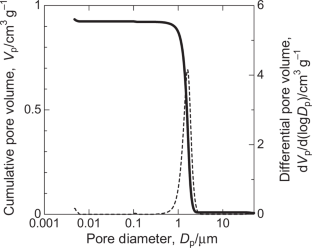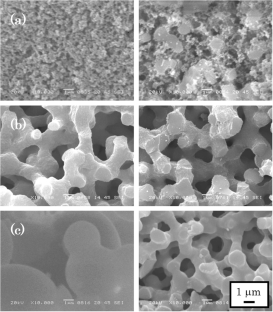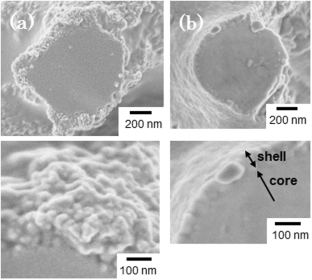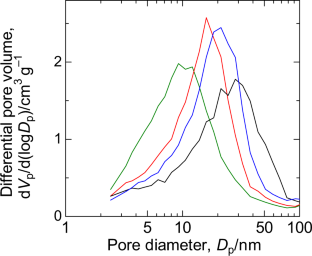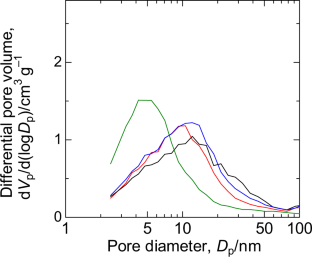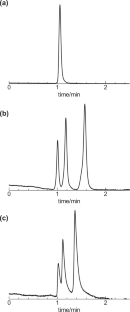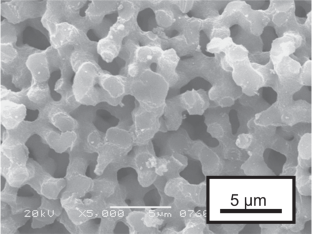 References
1.

Gritti F, Sanchez CA, Farkas T, Guiochon G (2010) Achieving the full performance of highly efficient columns by optimizing conventional benchmark high-performance liquid chromatography instruments. J Chromatogr A 1217:3000–3012

2.

Gritti F, Guiochon G (2010) Performance of new prototype packed columns for very high pressure liquid chromatography. J Chromatogr A 1217:1485–1495

3.

Cabooter D, Billen J, Terryn H, Lynen F, Sandra P, Desmet G (2008) Kinetic plot and particle size distribution analysis to discuss the performance limits of sub-2 μm and supra-2 μm particle columns. J Chromatogr A 1204:1–10

4.

Gritti F, Leonardis I, Shock D, Stevenson P, Shalliker A, Guiochon G (2010) Performance of columns packed with the new shell particles, Kinetex-C18. J Chromatogr A 1217:1589–1603

5.

Desmet G, Clicq D, Gzil P (2005) Geometry-independent plate height representation methods for the direct comparison of the kinetic performance of LC supports with a different size or morphology. Anal Chem 77(13):4058–4070

6.

de Gennes PG (1979) In: Scaling concepts in polymer physics. Cornell University Press, Ithaca

7.

Nakanishi K (1997) Pore structure control of silica gels based on phase separation. J Porous Mater 4:67–112

8.

Nakanishi K (2000) Porous gels made by phase separation: recent progress and future directions. Sol-Gel Sci Technol 19:65–70

9.

Kanamori K, Yonezawa H, Nakanishi K, Hirao K, Jinnai H (2004) Structural formation of hybrid siloxane-based polymer monolith in confined spaces. J Sep Sci 27:874–886

10.

Kanamori K, Nakanishi K, Hanada T (2006) Thick silica gel coatings on methylsilsesquioxane monoliths using anisotropic phase separation. J Sep Sci 29:2463–2470

11.

Kanamori K, Nakanishi K, Hanada T (2009) Spinodal decomposition in siloxane sol-gel systems in macroporous media. Soft Matter 5:3106–3113

12.

Iler RK (1979) In: The chemistry of silica: solubility, polymerization, colloids and surface properties, and biochemistry. Wiley Interscience, New York
Acknowledgements
Financial support by KAKENHI(18H02056) JSPS, Japan is gratefully acknowledged.
Ethics declarations
Conflict of interest
The authors declare that they have no conflict of interest.
About this article
Cite this article
Ito, R., Morisato, K., Kanamori, K. et al. Preparation of surface-coated macroporous silica (core-shell silica monolith) for HPLC separations. J Sol-Gel Sci Technol 90, 105–112 (2019). https://doi.org/10.1007/s10971-018-4889-2
Received:

Accepted:

Published:

Issue Date:
Keywords
Silica

Macroporous monoliths

Phase separation

Wetting transition

Separation medium

HPLC