Abstract
We report the room temperature synthesis of highly fluorescent, sub-40 nm aminated mesoporous silica nanoparticles in water using triethanolamine (TEA) as catalyst. Co-condensation reactions between silica precursors, i.e., tetraethoxysilane and 3-aminopropyl triethoxysilane, allows the incorporation of amino moieties and conjugated fluorescent dye (tetramethylrhodamine-5(6)-isothiocyanate; TRITC) throughout the silica matrix. Resulting materials are characterized using a combination of transmission electron microscopy, nitrogen sorption measurements, dynamic light scattering, zeta potential measurements, thermogravimetric analysis, fluorescence correlation spectroscopy and solid-state 29Si-NMR spectroscopy. The TEA-catalyzed system leads to the formation of bright and discrete sub-40 nm aminated mesoporous silica nanoparticles with disordered pore structure and high organic content. Resulting nanomaterials may find use as simultaneous fluorescent probes and drug delivery vehicles in future theranostic applications.
Access options
Buy single article
Instant access to the full article PDF.
USD 39.95
Price includes VAT (USA)
Tax calculation will be finalised during checkout.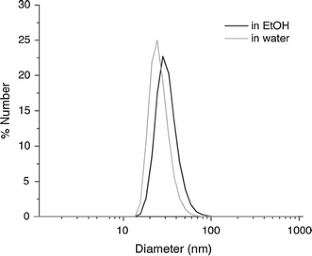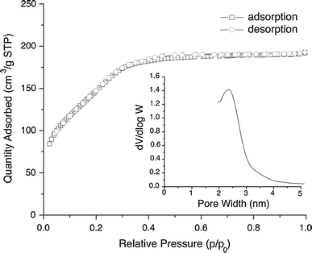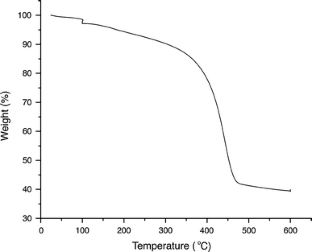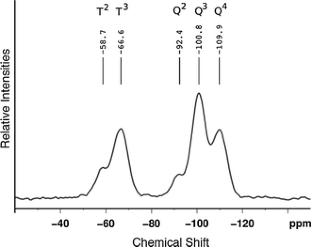 References
1.

Piao Y, Burns A, Kim J, Wiesner U, Hyeon T (2008) Adv Funct Mater 18:3745

2.

Ying JY, Mehnert CP, Wong MS (1999) Angew Chem Int Ed 35:56

3.

Beck JS, Vartuli JC, Roth WJ, Leonowicz ME, Kresge CT, Schmitt KD, Chu CTW, Olson DH, Sheppard EW, McCullen SB, Higgins JB, Schlenker JL (1992) J Am Chem Soc 114:10834

4.

Kresge CT, Leonowicz ME, Roth WJ, Vartuli JC, Beck JS (1992) Nature 359:710

5.

Yanagisawa T, Shimizu T, Kuroda K, Kato C (1990) Bull Chem Soc Jpn 63:988

6.

He Q, Cui X, Cui F, GuoL, Shi J (2009) Microporous Mesoporous Mater 117:609

7.

Lu F, Wu S, Hung Y, Mou C (2009) Small 5:1408

8.

Huh S, Wiench JW, Yoo JC, Pruski M, Lin VSY (2003) Chem Mater 15:4247

9.

Fowler CE, Khushalani D, Lebeau B, Mann S (2001) Adv Mater 13:649

10.

Moller K, Kobler J, Bein T (2007) Adv Funct Mater 17:605

11.

Moller K, Kobler J, Bein T (2007) J Mater Chem 17:624

12.

Qiao Z, Zhang L, Guo M, Liu M, Huo Q (2009) Chem Mater 21:3823

13.

Suzuki K, Ikari K, Imai H (2004) J Am Chem Soc 126:462

14.

Urata C, Aoyama Y, Tonegawa A, Yamauchi Y, Kuroda K (2009) Chem Commun 34:5094

15.

Kobler J, Moller K, Bein T (2008) ACS Nano 2:791

16.

Gu J, Fan W, Shimojima A, Okubo T (2007) Small 3:1740

17.

Lee C, Lo L, Mou C, Yang C (2008) Adv Funct Mater 18:1

18.

Suteewong T, Sai H, Bradbury M, Estroff LA, Gruner SM, Wiesner U (2012) Chem Mater 24:3895

19.

Suteewong T, Sai H, Cohen R, Wang S, Bradbury M, Baird B, Gruner SM, Wiesner U (2011) J Am Chem Soc 133:172

20.

Brunauer S, Deming LS, Deming WE, Teller E (1940) J Am Chem Soc 62:1723

21.

Barrett EP, Joyner LG, Halenda PP (1951) J Am Chem Soc 73:373

22.

Larson DR, Ow H, Vishwasrao HD, Heikal AA, Wiesner U, Webb WW (2008) Chem Mater 20:2677

23.

Ma K, Sai H, Wiesner U (2012) J Am Chem Soc 134:13180

24.

Burleigh MC, Markowitz MA, Spector MS, Gaber BP (2001) Chem Mater 13:4760

25.

Burleigh MC, Markowitz MA, Spector MS, Gaber BP (2001) J Phys Chem B 105:9935

26.

Brinker CJ, Scherer GW (1990) Sol–gel science: the physics and chemistry of sol–gel processing. Academic Press, New York
Acknowledgments
This work was supported by The Experimental Therapeutics Center of Memorial Sloan-Kettering Cancer Center and by Mr. William H. Goodwin and Mrs. Alice Goodwin and the Commonwealth Foundation for Cancer Research. M.B. acknowledges support from a Research and Development award. K.M. acknowledges funding by the National Science Foundation (NSF MPS/DMR-1008125).
About this article
Cite this article
Suteewong, T., Ma, K., Drews, J.E. et al. Highly fluorescent sub 40-nm aminated mesoporous silica nanoparticles. J Sol-Gel Sci Technol 74, 32–38 (2015). https://doi.org/10.1007/s10971-014-3567-2
Received:

Accepted:

Published:

Issue Date:
Keywords
Mesoporous silica

Fluorescent

Amination