Abstract
This work aims at studying the abrasion resistance of differently formulated organic–inorganic hybrid coatings prepared by sol–gel method. The organic phase contained UV curable urethane acrylate oligomers and monomers having different functionalities. The inorganic phase was composed of tetraethyl orthosilicate (TEOS) and 3-methacryloxy propyltrimethoxy silane (MEMO). Through a Taguchi experimental design, the impact of influencing parameters such as molar ratio of precursors, hydrolysis ratio (R), post-curing temperature, post-curing time and weight percentage of inorganic to organic part were investigated. Very high transparency of hybrid coatings indicated that nano sized inorganic phase had formed. MEMO could facilitate the connection of two phases, preventing macro phase separation. However, high levels of MEMO lead to 'defect structure' in silica network as well as to decreased transparency and mechanical properties. The optimum condition in which highly transparent films with great abrasion resistance occurred was observed at equimolar ratio of water to alkoxide and TEOS: MEMO ratio being unity. Statistical analysis revealed that thermal post-curing was not significantly important.
Access options
Buy single article
Instant access to the full article PDF.
USD 39.95
Price excludes VAT (USA)
Tax calculation will be finalised during checkout.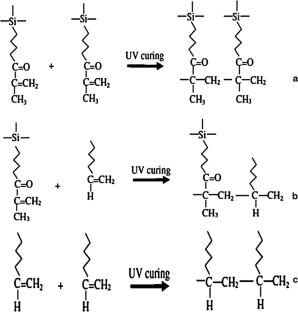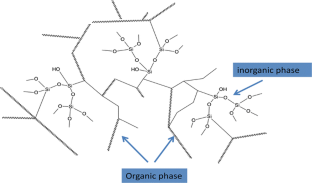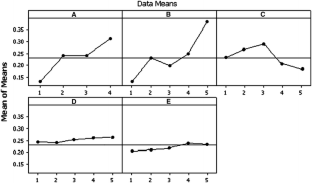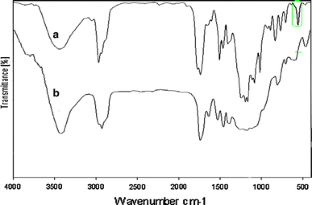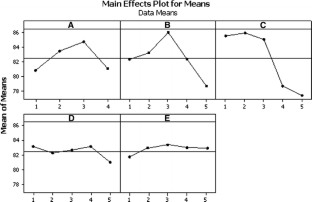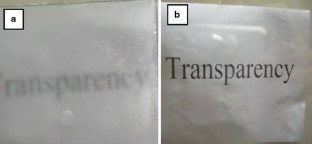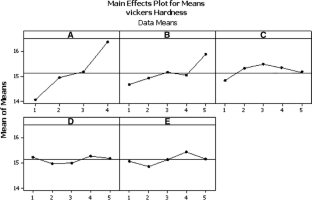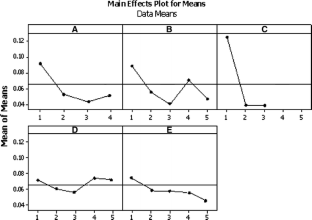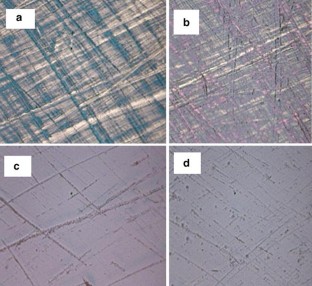 References
Damasceno JC, Camargo SS, Cremona M (2002) Thin Solid Films 420–421:195

Latella BA (2007) Thin Solid Films 515:3138

Fabbri P, Leonelli C, Messori M, Pilati F, Toselli M, Veronesi P, Morlat-The′rias S, Rivaton A, Gardette JL (2008) J Appl Polym Sci 108:1426

Su CR, Lin CH (2006) Thin Solid Films 498:220

Damasceno JC (2002) Thin Solid Films 420–421:195

Fabberi P, Messori M (2008) Adv Polym Technol 27:117

Xu J, Pang W, Shi W (2006) Thin Solid Films 514:69

Brinker CJ, Scherer GW (1990) Sol-gel science: the physics and chemistry of sol-gel processing. Academic Press, San Diego

Gilberts J, Tinnemans AHA, Hogerheide MP, Koster TPM (1998) J Sol-Gel Sci Technol 11:153

Zhang L, Zeng Z, Yang J, Chen Y (2004) J Polym Int 53:1413

Wouters MEL, Wolfs DP, van der Linde MC, Hovens JHP, Tinnemans AHA (2004) J Prog Inorg Coatings 51:312

Han Y-H, Taylor A, Mantle MD, Knowles KM (2007) J Sol-Gel Sci Technol 43:111

Brinker CJ (1988) J Non-Cryst Solids 100:31

Engelhardt VG, Altenburg W, Hoebbel D, Weiker W (1977) Z Anorg Allg Chem 418:43

West JK, Zhu BF, Cheng YC, Hench LL (1990) J Non-Cryst Solids 121:51

Iler RK (1979) The chemistry of silica. Wiley, New York

Vicelli MR (2009) J. Sol-Gel Sci Technol 51:222

van Bommel MJ (1991) J Non-Cryst Solids 128:231

Fidalgo A, Ilharco LM (2001) J Non-Cryst Solids 283:144

Innocenzi P (2003) J Non-Cryst Solids 316:309

Galeener FL (1979) Phys Rev B 19:4292

Decottingnies M, Phalippou J, Zarzycki J (1978) J Mater Sci 13:265

Bertoluzza A, Fagnano C, MOrelli MA, Gottardi V, Guglielmi M (1982) J Non-Cryst Solids 48:117

Almeida RM, Pantano CG (1990) J Appl Phys 68:4225

Medda SK, Kundu D, De G (2003) J Non-Cryst. Solids 318:149–156

De G, Karmakar B, Ganguli D (2000) J Mater Chem 10:2289

Mazurina CE, Shashkin V (1990) J Non-Cryst Solids 122:285

Seco AM, Goncalves MC, Almeida RM (2000) Mater Sci Eng B 76:193

Perry CC, Li X, Waters DN (1991) Spectrochim Acta 47:1487

Wood D, Rabinovich E (1989) Appl Spectrosc 43:263

Yahyaei H, Mohseni M, Bastani S (2011) Hybrid conference. France

Wagh PB, Ingale SV (2002) Ceram Int 28:43

Rao AV, Haranath D (1999) Microporous Mesoporous Mater 30:267

Zhang H, Wang J, Li L, Song Y, Zhao M, Jian X (2008) Thin Solid Films 517:857

Mennig M, Oliveira PW, Frantzen A, Schmidt H (1999) Thin Solid Films 351:225

Medda SK, Kundu D, De G (2003) J Non Cryst Solids 318:149

Yamaguchi N, Tadanaga K, Matsuda A, Minami T, Tatsumisago M (2006) Surf Coat Technol 201:3653

Lee MS, Ju Jo N (2002) J Sol-Gel Sci Technol 24:175

Tadanaga K, Yamaguchi N, Uraoka Y, Matsuda A, Minami T, Tatsumisago M (2008) Thin Solid Films 516:4526

Priola A, Gozzelino G, Ferrero F (1991) Int J Adhesion Adhesives 11:255
About this article
Cite this article
Yahyaei, H., Mohseni, M. & Bastani, S. Using Taguchi experimental design to reveal the impact of parameters affecting the abrasion resistance of sol–gel based UV curable nanocomposite films on polycarbonate. J Sol-Gel Sci Technol 59, 95–105 (2011). https://doi.org/10.1007/s10971-011-2466-z
Received:

Accepted:

Published:

Issue Date:

DOI: https://doi.org/10.1007/s10971-011-2466-z
Keywords
Polycarbonate

Sol–gel

Hybrid coating

UV curable

Abrasion resistance

Nanocomposite