Abstract
Phosphosilicate gels with high phosphorus content (P mol% > Si mol%) have been prepared using phytic acid as the phosphorus precursor, with tetraethyl orthosilicate (TEOS). It is shown that the structure of phytic acid is maintained in both the sols and those gels dried at a low temperature (i.e. ≤120 °C). Solid state 29Si and 31P NMR suggest that the gel network is primarily based on tetrahedral silicon and that phosphorus is not chemically incorporated into the silicate network at this point. X-ray diffraction shows the gel to be amorphous at low temperatures. After heat treatment at higher temperatures (i.e. up to 450 °C), P–O–Si linkages are formed and the silicon coordination changes from tetrahedral to octahedral. At the same time, the gel crystallizes. Even after this partial calcination, 31P NMR shows that a large fraction of phytic acid remains in the network. The function of phytic acid as chelating agent is also maintained in the gels dried at 120 °C such that its ability to absorb Ca2+ from aqueous solution is preserved.
Access options
Buy single article
Instant access to the full article PDF.
US$ 39.95
Tax calculation will be finalised during checkout.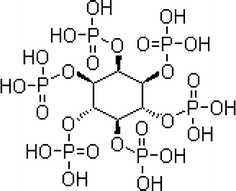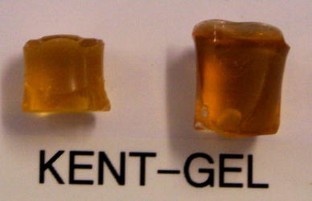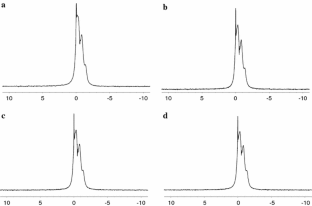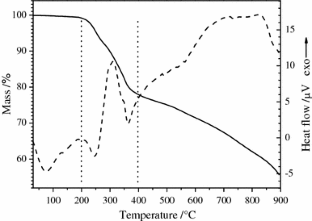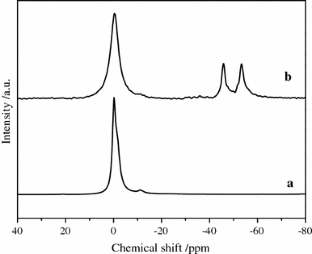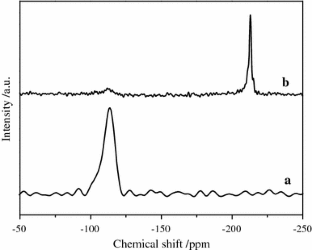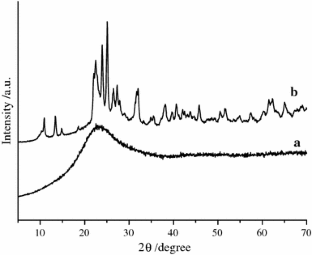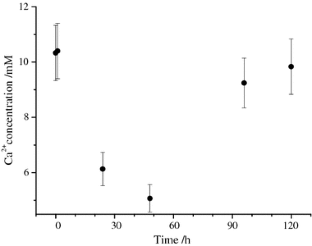 References
1.

Nogami M, Daiko Y, Goto Y, Usui Y, Kasuga T (2003) J Sol-Gel Sci Technol 26:1041

2.

Daiko Y, Kasuga T, Nogami M (2002) Chem Mater 14:4624

3.

Nogami M, Miyamura K, Abe Y (1997) J Electrochem Soc 144:2175

4.

D'Apuzzo M, Aronne A, Esposito S, Pernice P (2000) J Sol-Gel Sci Technol 17:247

5.

Aparicio M, Klein LC (2003) J Sol-Gel Sci Technol 28:199

6.

Matsuda A, Kanzaki T, Tadanaga K, Tatsumisago M, Minami T (2002) Solid State ionics 154–155:687

7.

Hench LL (1991) J Am Ceram Soc 74:1487

8.

Saravanapavan P, Jones JR, Pryce RS, Hench LL (2003) J Biomed Mater Res, Part A 66A:110

9.

Roman J, Padilla S, Vallet-Regi M (2003) Chem Mater 15:798

10.

Cerruti M, Magnacca G, Bolis V, Morterra C (2003) J Mater Chem 13:1279

11.

Krawietz TR, Lin P, Lotterhos KE, Torres PD, Barich DH, Clearfield A, Haw JF (1998) J Am Chem Soc 120:8502

12.

Fougret CM, Holderich WF (2001) Appl Catal, A 207:295

13.

Tian F, Pan L, Wu LX, Wu F (1988) J Non-Cryst Solids 104:129

14.

Woignier T, Phalippou J, Zarzycki J (1984) J Non-Cryst Solids 63:117

15.

Szu SP, Klein LC, Greenblatt M (1992) J Non-Cryst Solids 143:21

16.

Livage J, Barboux P, Vanderborre MT (1992) J Non-Cryst Solids 147:18

17.

Fernandez-Lorenzo C, Esquivias L, Barboux P, Maquet J, Taulelle F (1994) J Non-Cryst Solids 176:189

18.

Wang L, Samuels WD, Exarhos GJ, Lee BI, Cao Z (1998) J Mater Chem 8:165

19.

Vallet-Regi M, Salinas AJ, Roman J, Gil M (1999) J Mater Chem 9:515

20.

Clayden NJ, Esposito S, Pernice P, Aronne A (2001) J Mater Chem 11:936

21.

Carta D, Pickup DM, Knowles JC, Smith ME, Newport RJ (2005) J Mater Chem 15:2134

22.

Aronne A, Turco M, Bagnasco G, Pernice P, Di Serio M, Clayden NJ, Marenna E, Fanelli E (2005) Chem Mater 17:2081

23.

Pickup DM, Guerry P, Moss RM, Knowles JC, Smith ME, Newport RJ (2007) J Mater Chem 17:4777

24.

Munoz JA, Valiente M (2003) Anal Chem 75:6374

25.

Xu A, Yu Q, Dong W, Antonietti M, Colfen H (2005) Adv Mater 17:2217

26.

Aizenberg J, Lambert G, Addadi L, Weiner S (1996) Adv Mater 8:222

27.

Addadi L, Raz S, Weiner S (2003) Adv Mater 15:959

28.

Braga D (2003) Angew Chem Int Ed 42:5544

29.

Politi Y, Arad T, Klein E, Weiner S, Addadi L (2004) Science 306:1161

30.

Samba-Fouala C, Mossoyan J, Mossoyan-Deneux M, Benlian D, Chaneac C, Babonneau F (2000) J Materi chem 10:387

31.

Ali AF, Mustarelli P, Magistris A (1998) Mater Res Bull 33:697

32.

Clayden NJ, Aronne A, Esposito S, Pernice P (2004) J Non-Crystal Solids 345&346:601

33.

Clayden NJ, Pernice P, Aronne A (2005) J Non-Crystal Solids 351:195

34.

Weeding TL, de Jong BHWS, Weeman WS, Aitken BG (1985) Nature 318:352

35.

Stishov SM, Popova SV (1961) Geokhimiya 10:837

36.

Cao Z, Lee BI, Samuels WD, Wang LQ, Exarhos GJ (1998) J Mater Res 13:1553

37.

Dupree R, Holland D, Mortuza MG (1987) Nature 328:416

38.

Miyahe D, Takahashi M, Tokuda T, Yoko T, Uchino T (2005) Phys Rev B 71:172202

39.

Coelho C, Azais T, Bonhomme-Coury L, Maquet J, Bonhomme C (2006) Comptes Rend Chim 9:472

40.

Smith JW, Blackwell CS (1983) Nature 303:223

41.

MacKenzie KJD, Smith ME (2002) Multinuclear Solid-State NMR of Inorganic Materials. Pergamon, Oxford

42.

Laczka M, Ciecinska M (1994) J Sol-Gel Sci Technol 3:219
Acknowledgements
The authors thank the EPSRC for funding work on phosphate gels through the University of Kent, UCL Eastman Dental Institute and Warwick University (EP/C004671, EP/C004698, and EP/C515560). The NMR equipment at Warwick is partially supported by the EPSRC and the University of Warwick.
About this article
Cite this article
Qiu, D., Guerry, P., Knowles, J.C. et al. Formation of functional phosphosilicate gels from phytic acid and tetraethyl orthosilicate. J Sol-Gel Sci Technol 48, 378–383 (2008). https://doi.org/10.1007/s10971-008-1818-9
Received:

Accepted:

Published:

Issue Date:
Keywords
Phosphosilicate

Sol–gel

29Si and 31P NMR

Calcium absorbing