Abstract
This paper focuses on the assessment of air quality and its relation with radon (222Rn) for Bucharest metropolitan area in Romania. Specifically, daily mean concentrations of particle matter (PM2.5, PM10), ozone (O3), nitrogen dioxide (NO2), sulphur dioxide (SO2) and global air quality indices have been analyzed in relation with radon (222Rn) concentrations measured in the air near the ground with AlphaGUARD Radon Monitoring System and CR-39 SSNTDs during 2012 year. Such new information is required by atmospheric sciences to prove suitability of 222Rn as a tracer for atmospheric dynamics analysis as well as by epidemiological and radiological protection studies.
Access options
Buy single article
Instant access to the full article PDF.
US$ 39.95
Tax calculation will be finalised during checkout.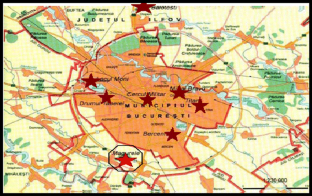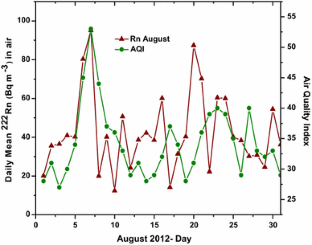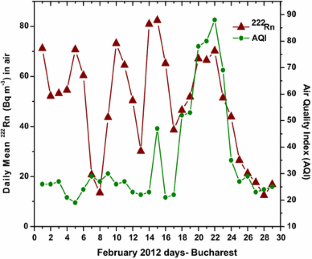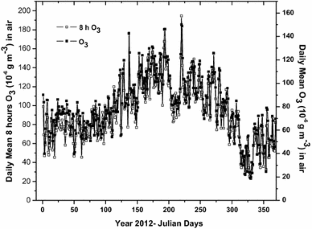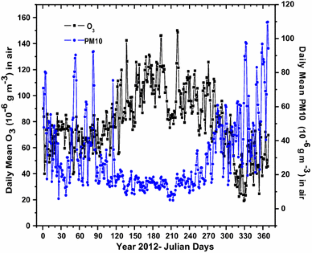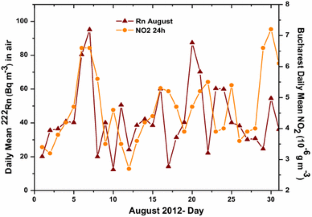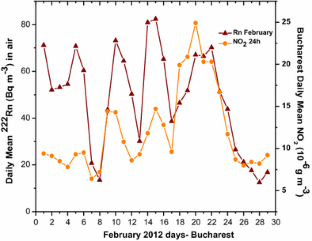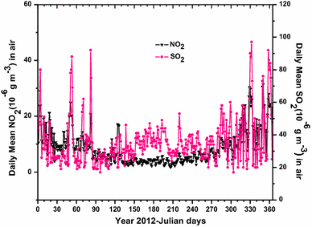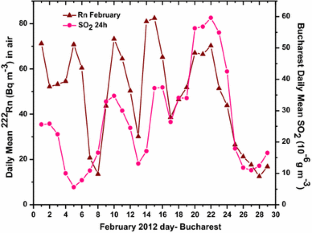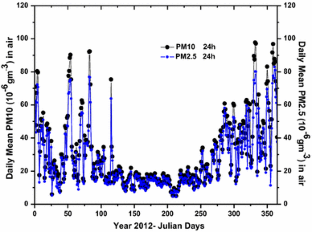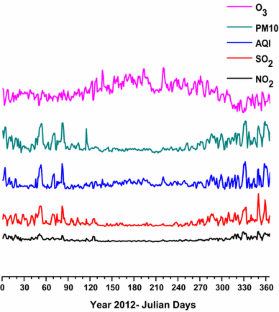 References
1.

Laumbach RJ, Kipen HM (2012) Respiratory health effects of air pollution: update on biomass smoke and traffic pollution. J Allergy Clin Immunol 129(1):3–11

2.

European Union emission inventory report 1990–2012 under the UNECE Convention on Long-range Transboundary Air Pollution (LRTAP) (2014) EEA technical report 12

3.

Jacob DJ, Winner DA (2009) Effect of climate change on air quality. Atmos Environ 43:51–63

4.

Desideri D, Roselli C, Meli MA, Feduzi L (2007) Comparison between the diurnal trends of ozone and radon gas concentrations measured at ground in the semi-rural site of Central Italy. J Radioanal Nucl Chem 273(2):345–351

5.

Whittlestone S, Zahorowski W, Schery SD (1998) Radon flux variability with season and location in Tasmania, Australia. J. Radioanal Nucl Chem 236:213–217

6.

Kümmel M, Dushe C, Müller S, Gehrcke K (2014) Outdoor 222Rn-concentrations in Germany e part 1—natural Background. J Environ Radioact 132:123–130

7.

Canbazoglu C, Dogru M, Celebi N, Kopuz G (2012) Assessment of natural radioactivity in Elazıg˘ region, eastern Turkey. J Radioanal Nucl Chem 292:375–380. doi:10.1007/s10967-011-1485-0

8.

Griffiths AD, Zahorowski W, Element A, Werczynski S (2010) A map of radon flux at the Australian land surface. Atmos Chem Phys 10:8969–8982

9.

Pitari G, Coppari E, De Luca N, Di Carlo P (2014) Observations and box model analysis of radon-222 in the atmospheric surface layer at L'Aquila, Italy: March 2009 case study. Environ Earth Sci 71:2353–2359

10.

Wang F, Zhang Z, Ancora MP, Deng X-D, Zhang H (2013) Radon natural radioactivity measurements for evaluation of primary pollutants. World J, Sci. doi:10.1155/2013/626989

11.

Zoran M, Savastru R, Savastru D (2012) Ground based radon (222Rn) observations in Bucharest, Romania and their application to geophysics. J Radioanal Nucl Chem 293(3):877–888

12.

Chambers SD, Hong S-B, Williams AG, Crawford J, Griffiths AD, Park S-J (2014) Characterizing terrestrial influences on Antarctic air masses using radon-222 measurements at King George Island. Atmos Chem Phys 14:9903–9916

13.

Chambers SD, Williams AG, Crawford J, Griffiths AD (2014) On the use of radon for quantifying the effects of atmospheric stability on urban emissions. Atmos Chem Phys Discuss 14:25411–25452

14.

Porstendorfer J, Buterweck G, Reineking A (1991) Diurnal variation of the concentration of radon and its short-lived daughters in the atmosphere near the ground. Atmos Environ 25:709–713

15.

Masiol M, Agostinelli C, Formenton G, Tarabotti E, Pavoni B (2014) Thirteen years of air pollution hourly monitoring in a large city: potential sources, trends, cycles and effects of car-free days. Sci Total Environ 494–495:84–96

16.

Hyslop NP (2009) Impaired visibility: the air pollution people see. Atmos Environ 43:182–195

17.

Seinfeld JH, Pandis SN (2006) Atmospheric chemistry and physics—from air pollution to climate change, 2nd edn. Wiley, New York

18.

Finlayson-Pitts BJ, Pitts JN (2000) Chemistry of the upper and lower atmosphere: theory, experiments, and applications. Academic Press, San Diego

19.

Dulaiova H, Peterson R, Burnett WC, Lane-Smith D (2005) A multi-detector continuous monitor for assessment of 222Rn in the coastal ocean. J Radioanal Nucl Chem 263:361–365

20.

Smetanova I, Holy K, Muellerova M, Polaskova A (2009) The effect of meteorological parameters on radon concentration in borehole air and water. J Radioanal Nucl Chem 283:101–109

21.

Ashikawa N, Syojo N, Imamura H, Fujisaki M, Matsuoka N, Takashima Y (1998) The size distribution of 210Po in the atmosphere around Mt. Sakurajima in Kagoshima prefecture, Japan. J Radioanal Nucl Chem 230(1–2):9–104

22.

Zoran M, Dida MR, Savastru R, Savastru D, Dida A, Ionescu O (2014) Ground level ozone (O3) associated with radon (222Rn) and particulate matter (PM) concentrations in Bucharest metropolitan area and adverse health effects. J Radioanal Nucl Chem 300(2):729–746

23.

Grice S, Stedman J, Kent A, Hobson M, Norris J, Abbott J et al (2009) Recent trends and projections of primary NO2 emissions in Europe. Atmos Environ 43(13):2154–2167

24.

Kinney PL (2008) Climate change, air quality, and human health. Am J Prev Med 35(5):459–467

25.

European Council Directive (2008) 2008/50/EC 21st May 2008 on ambient air quality and cleaner air for Europe. Off J Eur Union L152:1–44

26.

Schar C, Vidale PL, Luthl DC, Liniger MA, Appenzeller C (2004) The role of increasing temperature variability in European summer heatwaves. Nature 427:332–336

27.

Avino P, Manigrasso M (2008) Ten-year measurements of gaseous pollutants in urban air by an open-path analyzer. Atmos Environ 42:4138–4148

28.

Zoran M, Dida MR, Zoran AT, Zoran LF, Dida A (2012) Outdoor 222Radon concentrations monitoring in relation with particulate matter levels and possible health effects. J Radioanal Nucl Chem 296(3):1179–1192
Acknowledgments
This work was supported by Romanian National Authority for Scientific Research, Program STAR Contract 73/2013 VRAFORECAST and Program PCCA Contract 86/2014 VRAGEO.
About this article
Cite this article
Zoran, M., Savastru, D. & Dida, A. Assessing urban air quality and its relation with radon (222Rn). J Radioanal Nucl Chem 309, 909–922 (2016). https://doi.org/10.1007/s10967-015-4681-5
Received:

Published:

Issue Date:
Keywords
Radon (222Rn)

Particle matter PM2.5 and PM10

Ozone (O3)
Nitrogen dioxide (NO2)
Sulphur dioxide (SO2)

Global air quality index

Bucharest