Abstract
Low-density polyethylene (LDPE)/silane compound was subjected to different treatments (thermal ageing, gamma irradiation) to improve its electrical and mechanical properties. Ageing at 80 °C for 90 days showed a decrease in tensile strength/breaking voltage, and an increase in leakage current. In contrast, gamma irradiation of LDPE/silane samples showed an augmentation in tensile strength/breaking voltage and a decrease in leakage current. Also, an improvement in the electrical properties was remarked after the thermal ageing. Irradiation of old polyethylene/silane insulated cables appeared as a good method to enhance its electrical and mechanical properties for further reusing.
Access options
Buy single article
Instant access to the full article PDF.
USD 39.95
Price excludes VAT (USA)
Tax calculation will be finalised during checkout.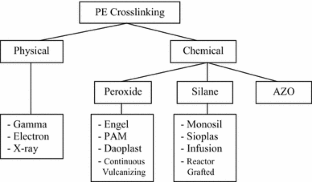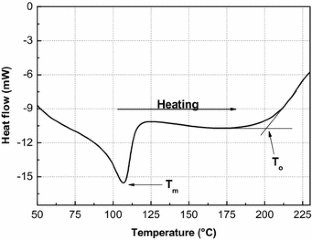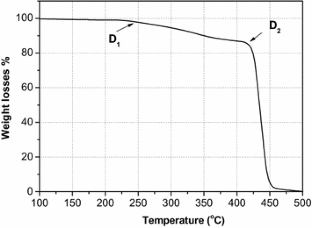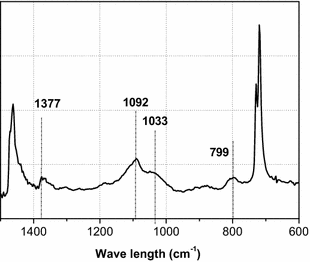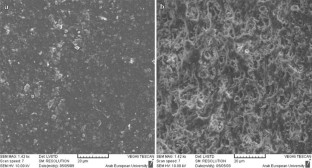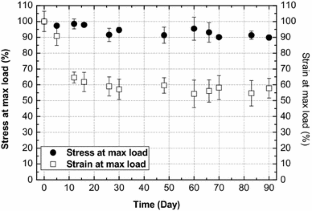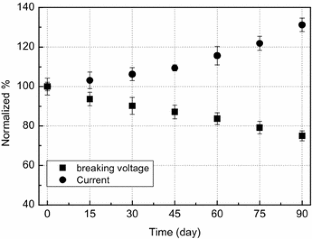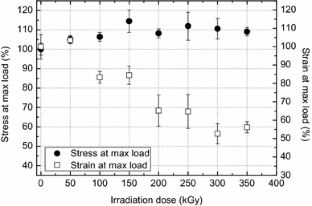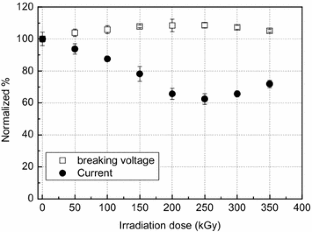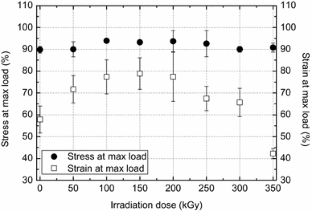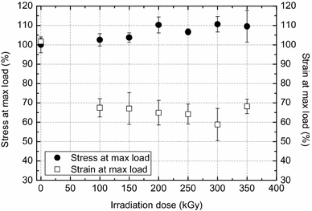 References
Harper C, Sampson RM (1994) Handbook of electronic materials and process. McGraw-Hill, New York

Hjertberg T, Palmlof M, Sultan BA (1991) Chemical reactions in crosslinking of copolymers of ethylene and vinyltrimethoxy silane. J Appl Polym Sci 42:1185–1192

Sultan BA, Palmlof M (1994) Advances in crosslinking technology plastics, rubber and composites, processing and applications. Plast Rubber Compos Pro 21:65–73

Briskman BA (2001) Radiation effects in thermal properties of polymers: an analytical review I. Polyethylene. Nucl Instrum Methods B 185:116–122

Suarez JCM, Monteiro EEC, Mano EB (2002) Study of the effect of gamma irradiation on polyolefins low-density polyethylene. Polym Degrad Stab 75:143–151

Wu T-S (Alchemix Pte Ltd) (2007) Silanecrosslinkable polyethylene compounds: applications and manufacturing methods. Plast Addit Compd 9(6):40–43

Chen R, Bin Y, Nakano Y, Kurata N, Matsuo M (2010) Effect of chemical crosslinking on mechanical and electrical properties of ultrahigh-molecular-weight polyethylene-carbon fiber blends prepared by gelation/crystallization from solutions. Colloid Polym Sci 288:307–316

Morshedian J, Hoseinpour PM (2009) Polyethylene cross-linking by two-step silane method: a review. Iran Polym J 18(2):103–128

Kuan H-C, Kuan J-F, Ma C-CM, Huang J-M (2005) Thermal and mechanical properties of silane-grafted water crosslinked polyethylene. J Appl Polym Sci 96:2383–2391

Chemielewski AG, Haji-saeid M, Ahmad S (2005) Progress in radiation processing of polymers. Nucl Instrum Methods B 236:44–54

Ziaie F, Borhani M, Mirjalili G, Bolourizadeh MA (2007) Effect of crystallinity on electrical properties of electron beam irradiated LDPE and HDPE. Radiat Phys Chem 76:1684–1687

Barzin J, Azizi H, Morshedian J (2006) Preparation of silane-grafted and moisture cross-linked low density polyethylene: Part I: factors affecting performance of grafting and cross-linking. Polym Plast Technol Eng 45:979–983

Shieh Y-T, Tsai T-H (1998) Silane grafting reactions of low-density polyethylene. J Appl Polym Sci 69:255–261

Shah GB, Fuzail M, Anwar J (2004) Aspects of the crosslinking of polyethylene with vinyl silane. J Appl Polym Sci 92:3796–3803

Dammert R, Gustafsson B, Sultan B-AK (1999) Polyethylene compatible sulphonic acids as silane crosslinking catalysts (USA) US Patent 6,005,055

Blank WJ, Hessel ET, Abramshe RA (2002) Alkylaryl and arylalkylmonosulfonic acid catalysts for crosslinking polyethylene. (USA) US Patent 6,441,097

Morshedian J, Hoseinpour PM, Azizi H, Parvizzad R (2009) Effect of polymer structure and additives on silane grafting of polyethylene. Express Polym Lett 3(2):105–115

Azizi H, Barzin J, Morshedian J (2007) Silane crosslinking of polyethylene: the effects of EVA, ATH and Sb2O3 on properties of the production in continuous grafting of LDPE. Express Polym Lett 1(6):378–384

Sirisinha K, Boonkongkaew M, Kositchaiyong S (2010) The effect of silane carriers on silane grafting of high-density polyethylene and properties of crosslinked products. Polym Test 29:958–965

Azizi H, Morshedian J, Barikani M, Wagner MH (2011) Correlation between molecular structure parameters and network properties of silane-grafted and moisture cross-linked polyethylenes. Adv Polym Technol 30(4):286–300

Zong R, Wang Z, Liu N, Hu Y, Liao G (2005) Thermal degradation kinetics of polyethylene and silane-crosslinked. J Appl Polym Sci 98:1172–1179

Schimtz JV, Lawton EJ (1959) Process for applying protective coatings by means of high energy electrons. (USA) US Patent 2,900,277

Abdel Tawab K, Ibrahim SM, Magida MM (2013) The effect of gamma irradiation on mechanical, and thermal properties of recycling polyethylene terephthalate and low density polyethylene (R-PET/LDPE) blend compatibilized by ethylene vinyl acetate (EVA). J Radioanal Nucl Chem 295(2):1313–1319

Siri-Upathum C, Punnachaiya S (2007) Radiation cross-linking of small electrical wire insulator fabricated from NR/LDPE blends. Nucl Instrum Methods B 265:09–113

Al-Ali M, Madi NK, Al Thani NJ, El-Muraikhi M, Turos A (2003) A mechanical and thermal properties of gamma irradiated polyethylene blends. Vacuum 70:227–236

Huang X, Xie L, Jiang P, Wang G, Yin Y (2009) Morphology studies and ac electrical property of low density polyethylene/octavinyl polyhedral oligomericsilsesquioxane composite dielectrics. Eur Polym J 45:2172–2183

Rihawy MS, Bakraji EH, Odeh A (2014) PIXE and GC–MS investigation for the determination of the chemical composition of Syrian Cuminum cyminum L. Appl Radiat Isot 86:118–125

Goto T, Yamazaki T (2004) Recycling of Silane Cross-linked Polyethylene for Insulation of Cables using Supercritical Alcohol. Hitachi Cable Review. Aug, No 23

Gulmine JV, Janissek PR, Heise HM, Akcelrud L (2003) Degradation profile of polyethylene after artificial accelerated weathering. Polym Degrad Stab 79:385–397

Nedjar M (2009) Effect of thermal aging on the electrical properties of crosslinked polyethylene. J Appl Polym Sci 111:1985–1990

Sabet M, Hassan A, Ratnam CT (2012) Mechanical, electrical, and thermal properties of irradiated low-density polyethylene by electron beam. Polym Bull 68:2323–2339

Singh A (1999) Irradiation of polyethylene: some aspects of crosslinking and oxidative degradation. Radiat Phys Chem 56:375–380

Huang X, Kim C, Jiang P (2011) Effects of high-dose gamma ray irradiation on the physicochemical properties and water-treeing deterioration of cross-linked polyethylene cable insulation. IEEE Electr Insul Mag 27(4):17–25

Ieda M, Nagao M, Hikita M (1994) High-field conduction and breakdown in insulating polymers. Present situation and future prospects. IEEE Trans Dielectr Electr Insul 1:934–945

Clough RL, Gillen KT (1981) Radiation-thermal degradation of PE and PVC: mechanism of synergism and dose rate effects. Radiat Phys Chem 18(3–4):661–669
Acknowledgments
The authors would like to thank the DG of the AECS for his encouragement. Thanks are also due to Mr. Khan, and Mr. Dawood for their efforts during the experiments.
About this article
Cite this article
Aljoumaa, K., Ajji, Z. Mechanical and electrical properties of gamma-irradiated silane crosslinked polyethylene (Si-XLPE). J Radioanal Nucl Chem 307, 1391–1399 (2016). https://doi.org/10.1007/s10967-015-4236-9
Received:

Published:

Issue Date:

DOI: https://doi.org/10.1007/s10967-015-4236-9
Keywords
Polyethylene/silane

Thermal ageing

Gamma irradiation

Tensile strength

Breaking voltage