Abstract
The aim of this study is to evaluate the sensitivity of Ko-method of Instrumental Neutron Activation Analysis for minor, trace and toxic elements in the most consumed foodstuff purchased from large commercial markets in Kenitra's city (Morocco) which has been chosen for a pilot project on food monitoring in the west of Morocco. Samples have been analyzed by Ko-INAA method using TRIGA Mark II reactor at Josef Stefan Institute in Slovenia. The quality control of results was assessed using the Standard Reference Material SRM 1547 (Peach leaves). Results show an adequate sensitivity for the most studied elements in foodstuffs except for beef, onion and whole wheat which show a high sensitivity factor for Cd and As. INAA seems to be an adequate choice for element analysis in foodstuffs.
This is a preview of subscription content, log in to check access.
Access options
Buy single article
Instant access to the full article PDF.
US$ 39.95
Price includes VAT for USA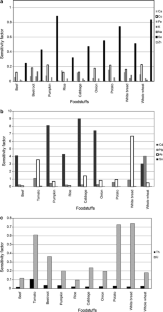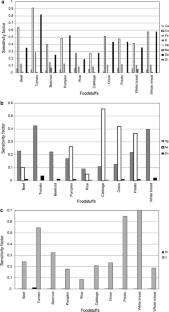 References
1.

Prasad AS (1976) Trace elements in human health and disease, vol 1. Academic Press, New York

2.

Underwood EJ (1977) Trace elements in human and animal nutrition, 4th edn. Academic Press, New York

3.

Parr RM, Abdulla M (1990) TEMA-7. IAEA, Dubrovnik, Yugoslavia, p 22

4.

Jaiswal DD, Harmider SD, Nair S, Sharma RC (2002) Food Nutr Bull 23(3):185

5.

Parr RM, Crawley H, Abdulla M, Iyengar GV, Kumpulainen J Human dietary intakes of trace elements: a global literature survey mainly for the period 1970–1991

6.

Alamin MB, Spyrou NM (1997) J Radioanal Nucl Chem 216(1):41–45

7.

Faanhof A, Sennaye DM (2005) 3rd and final research coordination meeting on "Use of nuclear and related analytical techniques in studying human exposure to toxic elements consumed through foodstuffs contaminated by industrial activities" 29 August–2 September 2005, IAEA Headquarters, Vienna, Austria

8.

Bounouira H, Choukri A, Cherkaoui R, Gaudry A, Delmas R, Mariet C, Hakam OK, Chakiri S (2008) J Radioanal Nucl Chem 278(1):65–79
Acknowledgements
This work has been done with the support of the International Atomic Energy Agency (IAEA) and the American State Department under Nuclear Security Assistance Program (NSAP).
About this article
Cite this article
Bounakhla, M., Mrabet, L., Jacimovic, R. et al. Instrumental neutron activation analysis for essential and toxic elements in Kenitra city (Morocco) foods. J Radioanal Nucl Chem 282, 145 (2009). https://doi.org/10.1007/s10967-009-0364-4
Received:

Accepted:

Published:
Keywords
Foodstuffs

Essential and toxic elements

Instrumental neutron activation analysis

Ko-method