Abstract
Magnetic composites with superparamagnetic properties have attracted great scientific interest recently. In this article we have investigated chitosan-maghemite (γ-Fe2O3) nanocomposite. We have analyzed the effect of temperature and the concentration of maghemite nanoparticles upon the relaxation behaviour of the nanocomposite using Broad band dielectric spectroscopy (BDS). Additionally, various characterization techniques such as X-ray diffraction (XRD), Fourier transform infra red spectra (FTIR), Scanning electron microscopy (SEM), Transmission electron spectroscopy (TEM), Thermo gravimetric Analysis (TGA), Vibrating Sample Magnetometer (VSM), Atomic Force Microscopy (AFM) and Raman spectroscopy have been used for our investigation. Our investigation shows that maghemite nanoparticles interact with chitosan leading to morphological changes in the films and results in modifications in the dielectric and electrical characteristics of the nanocomposite. New relaxations have been identified and their modifications due to maghemite nanoparticles have been investigated. The nanocomposites exhibit superparamagnetic behaviour. This research will benefit research in battery technology and super capacitors.
Access options
Buy single article
Instant access to the full article PDF.
USD 39.95
Price includes VAT (USA)
Tax calculation will be finalised during checkout.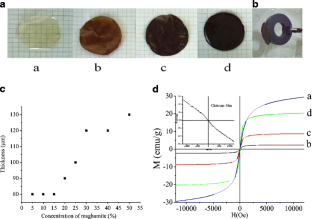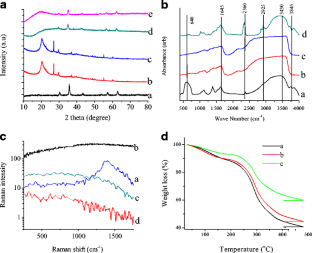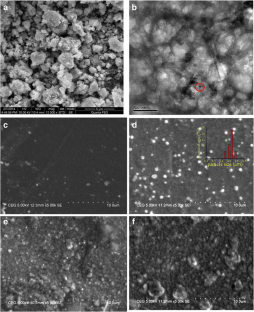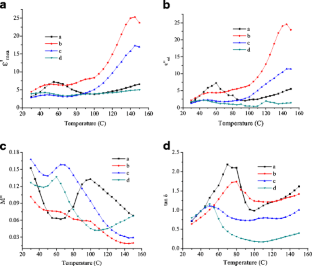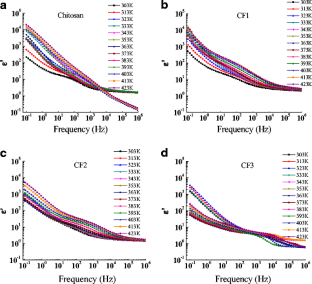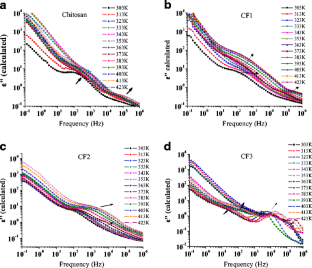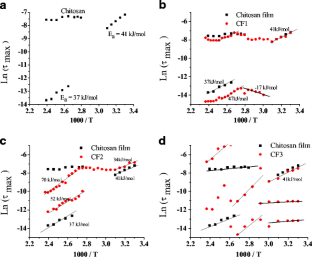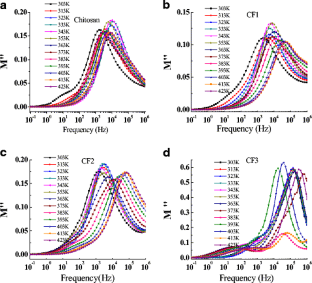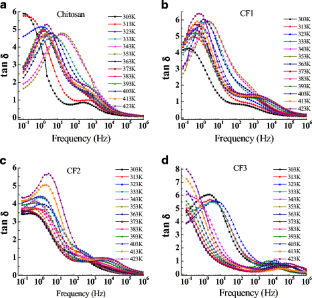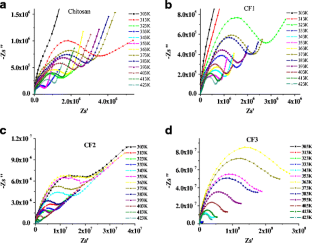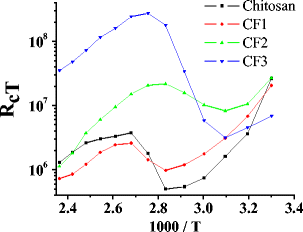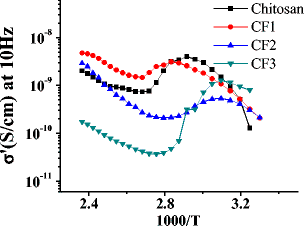 References
1.

Zhu J, Zhang X, Haldolaarachchige N, Wang Q, Luo Z, Ryu J, Young DP, Wei S, Guo Z (2012) J Mater Chem 22:4996

2.

Mavinakuli P, Wei S, Wang Q, Karki AB, Dhage S, Wang Z, Young DP, Guo Z J Phys Chem C 114, 3874.

3.

Zhu J, Gu H, Luo Z (2012) Langmuir 28:10246

4.

Drmota A, Koselj J, Drofenik M, Znidarsic A (2012) J Magn Magn Mater 324:1225

5.

Kaushik A, Khan R, Solanki PR, Pandey P, Alam J, Ahmad S, Malhotra BD (2008) Biosens. Bioelectron 24:676

6.

Rinki K, Dutta PK (2010) J Macromol Sci Part A Pure Appl Chem 47:429

7.

Liu X, Hu Q, Fang Z, Zhang X, Zhang B (2009) Langmuir 25:3

8.

Jiang R, Fu YQ, Zhu HY, Yao J, Xiao L (2012) J Appl Polym Sci 125:E540

9.

Martins P, Costa CM, Benelmekki M, Lanceros MS (2012) J Nanosci Nanotechnol 12:6845

10.

Singh J, Srivastava M, Dutta J, Dutta PK (2011) Int J Biol Macromol 48:170

11.

Teja AS, Koh PY (2009) Prog Cryst Growth Charact Mater 55:22

12.

Chamritski I, Burns GJ (2005) Phys Chem B 109:4965

13.

Neuberger T, Schopf B, Hofmann H, Hofmann M, Von Rechenberg B (2005) J Magn Magn Mater 293:483

14.

Bhowmik RN, Saravanan A (2010) J Appl Phys 107:053916l

15.

Batlle X, Labarta A (2002) J Phys D Apply Phys 35:R15

16.

Nazari M, Ghasemi N, Maddah H, Motlagh MM (2014) J Nanostruct Chem 4:99

17.

Tartaj P, Morales MP, Verdaguer SV, Carreno TG, Serna CJ (2003) J Phys D Appl Phys 36:R182

18.

Arias JL, Reddy LH, Couvreur P (2012) J Mater Chem 22:7622

19.

Mitchell E, Gupta RK, Darkwa KM, Kumar D, Ramasamy K, Gupta BK, Kaho P (2014) New J Chem 38:4344

20.

Belle CJ, Bonamin A, Simon U, Santoyo-Salazar J, Pauly M, Begin-Colin S, Pourroy G (2011) Sensors Actuators B Chem 160:942

21.

Yashchenok AM, Gorin DA, Badylevich M, Serdobintsev AA, Bedard M, Fedorenko YG, Khomutov GB, Grigoriev DO, Mohwald H (2010) Phys Chem Chem Phys 12:10469

22.

Shi W, Zhu J, Sim DH, Tay YY, Lu Z, Zhang X, Sharma Y, Srinivasan M, Zhang H, Hng HH, Yan Q (2011) J Mater Chem 21:3422

23.

Caprile A, Coisson M, Fiorillo F, Kabos P, Manu OM, Olivetti ES, Olariu MA, Pasquale M, Scarlatache VA (2012) IEEE Trans Magn 48:3394

24.

Lu J, Yang S, Ng KM, Su CH, Yeh CS, Wu YN, Shieh DB (2006) Nanotechnology 17:5812

25.

Wu ZX, Li W, Webley PA, Zhao DY (2012) Adv Mater 24:485

26.

Muzzarelli RAA, Greco F, Busilacchi A, Sollazzo V, Gigante A (2012) Carbohydr Polym 89:723

27.

Das M, Chiellini F, Ottenbrite RM, Chiellini E (2011) Prog Polym Sci 36:981

28.

Wan Y, Peppley B, Creber KAM, Tam Bui V, Halliop E (2008) J Power Sources 185:183

29.

Yue L, Zhang L, Zhong H (2014) J Power Sources 247:327

30.

Pandiselvi K, Thambidurai S (2014) Ionics 20:551

31.

Zawodzinski TA, Derouin C, Radzinski S, Sherman RJ, Smith VT, Springer TE, Gottesfeld S (1993) J Electrochem Soc 140:1041

32.

Avellaned COA, Vieira DF, Al-Kahlout A, Leite ER, Pawlicka A, Aegerter MA (2007) Electrochemica Acta 53:1648

33.

Natesan B, Karan NK, Katiyar RS (2006) Phys Rev E 48:042801

34.

Arias JL, Reddy LH, Couvreur PJ (2012) Mater Chem 22:7622

35.

Neamtu J, Verga N (2011) Digest J Nano Biomater 6:969

36.

Bhatt AS, Bhat DK, Santosh MS, Tai CW (2011) J Mater Chem 21:13490

37.

Liu P, Huang Y, Zhang X (2014) J Alloys Compd 596:25

38.

Millan A, Urtizberea A, Silva NJO, Palacio F, Amaral VS, Snoeck E, Serin V (2007) J Magn Magn Mater 312:L2

39.

Gyergyek S, Huskic M, Makovec D, Drofenik M (2008) Collides and Surfaces A Physicochem Eng Aspects 317:49

40.

Pawlicka A, Danczuk M, Wladystaw W, Monikowska EZ (2008) J Phys Chem A 112:8888

41.

Li GY, Jiang YR, Huang KL, Ding P, Yao LL (2008) Colloids Surf A Physicochem Eng Asp 20:11

42.

Kulkarni PV, Keshavayya J (2010) Int J Pharm Pharmaceut Sci 2:77

43.

De Faria DLA, Silva SV, De Oliveria MTJ (1997) Raman Spectrosc 28:873

44.

Mori K, Kondo Y, Morimoto S, Yamashita H (2008) J Phys Chem C 112:397

45.

Deng J, He C, Peng Y, Wang J, Long X, Li P, Chan ASC (2003) Synth Met 139:295

46.

Lucas IT, Durand-Vidal S, Dubois E, Chevalet J, Turq P (2007) J Phys Chem C 111:18568

47.

Butler MF, Cameron RE (2000) Polymer 41:2249

48.

Viciosa MT, Dionisio M, Silva RM, Reis RL, Mano JF (2004) Biomacromolecules 5:2073

49.

Gonzalez-Campos JB, Prokhorov E, Luna-Barcenas G, Fonseca-Garcia A, Sanchez IC, Polym J (2009) Sci, Part B: Polym Phys 47:2259–2271

50.

Zhu HL, Bai YJ, Liu R, Lun N, Qi YX, Han FD, Bi JQ (2011) J Mater Chem 21:13581

51.

Louati B, Guindara K Mater (2012) Sci Eng B 117, 838.

52.

Vijaya N, Selvasekarapandian S, Hirankumar G, Karthikeyan S, Nithya H, Ramya CS, Prabu M (2012) Ionics 18:91

53.

Zhu J, Gu H, Luo Z (2012) Langmuir 28, 10246.

54.

Rosenbaum R, Milner A, Haberkern R, Häussler P, Palm E, Murphy T, Hannahs S, Brandt B (2001) J Phys Condens Matter 13:3169

55.

Wubbenhorst M, Turnhout JV (2002) J Non-Cryst Solids 40:305

56.

Jiménez ML, Arroyo FJ, Van Turnhout J, Delgado AV (2002) J Colloid Interface Sci 249:327

57.

Neagu A, Curecheriu L, Airimioaei M, Cazacu A, Cernescu A, Mitoseriu L (2015) Composites Part B 71:210

58.

Macedo PB, Moynihan CT, Bose R (1972) Phys Chem Glasses 13:171

59.

Molak A, Paluch M, Pawlus S, Klimontko J, Ujma Z, Gruszka I (2005) J Phys D Appl Phys 38:1450

60.

Migahed MD, Ishra M, Fahmy T, Barakat A (2004) J Phys Chem Solids 65:1121

61.

Hodge IM, Ingram MD, West AR (1976) J Electroanal Chem 74:125

62.

Gerhardt R (1994) J Phys Chem Solids 55:1491

63.

Patro LN, Hariharan K (2009) Mater Sci Eng B 162:173

64.

Pathmanathan K, Johari GP (1991) J Chem Phys 95:5990

65.

Bhowmik RN (2012) Ceram Int 38:5069

66.

Shukla A, Choudhary RNP, Thakur AK (2009) J Phys Chem Solids 70:1401

67.

Yao J, Liu Z, Liu Y, Wang Y, Sun C, Bartal G, Stacy AM, Zhang X (2008) Science 321:930

68.

Pradhan DK, Choudhary RNP, Samantaray BK (2009) Mater Chem Phys 115:557

69.

Gu H, Tadakamalla S, Zhang X, Huang YD, Jiang Y, Colorado HA, Luo Z, Wei S, Guo Z (2012) J Mater Chem C 1:729

70.

Rajeswari N, Selvasekarapandian S, Karthikeyan S, Prabu M, Hirankumar G, Nithya H, raja Sanjeevi C (2011) J Non Crystalline Solids 357:3751
Acknowledgments
The research was made possible due to funding provided by BOARD OF RESEARCH IN NUCLEAR SCIENCES (BRNS) India Sanction No 2011/37C/21/BRNS.
About this article
Cite this article
Saravanan, A., Ramasamy, R.P. Investigation of polymer dynamics in chitosan-maghemite nanocomposites: a potential green superparamagnetic material. J Polym Res 23, 104 (2016). https://doi.org/10.1007/s10965-016-0998-1
Received:

Accepted:

Published:
Keywords
Nanocomposites

Polymer relaxation

Magnetic nanoparticles