Abstract
Access to science, technology, engineering, and mathematics fields serves as a key entry point to economic mobility and civic enfranchisement. Such access must take seriously the intellectual power of the knowledge and practices of non-dominant youth. In our case, this has meant to shift epistemic authority in mathematics from academic institutions to young people themselves. This article is about why high school-aged students, from underrepresented groups, choose to participate in an out-of-school time program in which they teach younger children in the domains of mathematics and computer science. It argues for programmatic principles based on access, identity engagement, relationship building, and connections to community to support underrepresented youth as learners, teachers, leaders, and organizers in mathematics-related activities using game design as the focus of activity.
Access options
Buy single article
Instant access to the full article PDF.
USD 39.95
Price excludes VAT (USA)
Tax calculation will be finalised during checkout.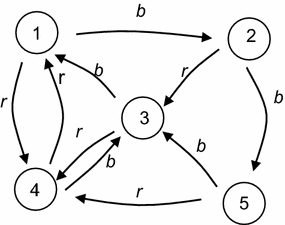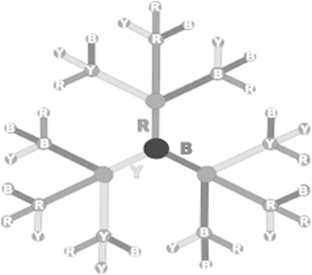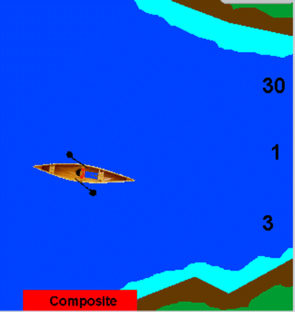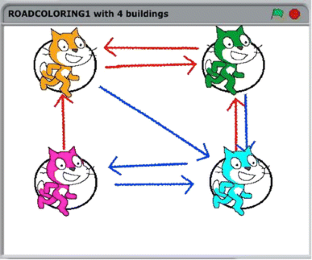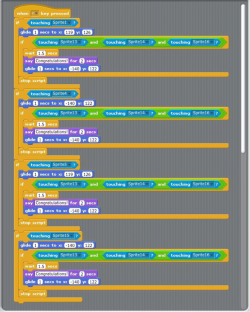 References
Adams J, Webster A (2012) What do students learn about programming from game, music and storytelling projects? Proceedings of the 43rd ACM technical symposium on Computer Science Education. Association for Computing Machinery, New York

Adelman C (1999) Answers in the toolbox: academic intensity, attendance patterns and bachelor's degree attainment. U.S. Department of Education, Washington

Adler RL, Goodwyn LW, Weiss B (1977) Equivalence of topological Markov shifts. Isr J Math 27:49–63

Alvermann DE (2001) Adolescent literacies. National Reading Conference White Paper. NRC

Aydin E (2005) The use of computers in mathematics education: a paradigm shift in "computer assisted instruction" towards "student programming". Turk Online J Educ 4(2), article 4

Barab S, Squire K (2004) Design-based research: putting a stake in the ground. J Learn Sci 13(1):1–14

Berry RQ III (2008) Access to upper-level mathematics: the stories of successful African American middle school boys. J Res Math Educ 39(5):464–488

Brewley DN (2012) College mathematics literacy workers of the Young People's Project Chicago: a community of practice. J Urban Math Educ 5(1):44–54

Brewley DN (2013) Mathematics literacy for liberation and liberation in mathematics literacy: [Org name] as a community of practice. In: Leonard J, Martin DB (eds.) The brilliance of Black children in mathematics: beyond the numbers and toward new discourse. Information Age Publishing, pp 273–294

Brown A (1992) Design experiments: theoretical and methodological challenges in creating complex interventions in classroom settings. J Learn Sci 2:141–178

Charmaz K (2006) Constructing grounded theory: a practical guide through qualitative research. Sage Publications Ltd, London

Charron K (2009) Freedom's teacher: the life of Septima Clark: the life of Septima Clark. Univ of North Carolina Press

Civil M (2007) Building on community knowledge: an avenue to equity in mathematics education. In: Nasir N, Cobb P (eds) Improving access to mathematics: diversity and equity in the classroom. Teachers College Press, New York, pp 105–117

D'Ambrosio U (1997) The role of mathematics education in building a just and democratic society. Learn Math 10(3):20–23

Delpit L (1988) The silenced dialogue: power and pedagogy in educating other people's children. Harv Educ Rev 58(3):280–299

Denner J, Werner L, Ortiz O (2011) Computer games created by middle school girls: Can they be used to measure understanding of computer science concepts? Comput Educ 58:240–249

Dolby N, Rizvi F (2007) Youth moves: identities and education in global perspective. Routledge, New York

Frankenstein M (1990) Incorporating race, gender, and class issues into a critical mathematics literacy curriculum. J Negro Educ, 336–347

Gillborn D (2005) Education policy as an act of white supremacy: whiteness, critical race theory and education reform. J Educ Policy 20(4):485–505

Ginwright SA, Noguera P, Cammarota J (eds) (2006) Beyond resistance!: youth activism and community change: new democratic possibilities for practice and policy for America's youth. Routledge, New York

Glaser BG, Strauss AL (eds) (1967) The discovery of grounded theory: strategies for qualitative research. Aldine Publishing Company, Chicago

González N, Andrade R, Civil M, Moll L (2001) Bridging funds of distributed knowledge: creating zones of practices in mathematics. J Educ Stud Placed Risk 6(1):115–132

Gutiérrez R (2013) The sociopolitical turn in mathematics education. J Res Math Educ 44(1):37–68

Gutstein E (2006) Reading and writing the world with mathematics: toward a pedagogy for social justice. Routledge, New York

Gutstein E, Peterson B (2006) Rethinking mathematics: teaching social justice by the numbers. Rethinking Schools, Miluwakee

Halverson ER (2009) Shifting learning goals: from competent tool use to participatory media spaces in the emergent design process. Cult Sci Educ 4(1):67–76

Harel I (1991) Children designers: interdisciplinary constructions for learning and knowing mathematics in a computer-rich school. Ablex, Norwood

Hussar K, Schwartz S, Boiselle E, Noam G (2008) Toward a systematic evidence-base for science in out-of-school time: the role of assessment. Program in Education, Afterschool & Resiliency Harvard University and McLean Hospital, Cambridge

International Labor Organization (2013) http://www.ilo.org/washington/ilo-and-the-united-states/spot-light-on-the-us-labor-market/spot-light-on-us-youth/lang–en/index.htm

Jenkins H (2008) Confronting the challenges of participatory culture: media education for the 21st century. Occasional paper on digital media and learning John D. and Catherine T. MacArthur Foundation

Kafai Y, Peppler K (2011) Youth, technology, and DIY: developing participatory competencies in creative media production. In: Gadsden VL, Wortham S, Lukose R (eds) Youth cultures, language and literacy, vol 34. Review of Research in Education

Kafai Y, Peppler K, Chapman R (2009) The computer clubhouse: constructionism and creativity in youth communities (technology, education-connections series). Teachers College Press, New York

Ladson-Billings G (1995) Toward a theory of culturally relevant pedagogy. Am Educ Res J 32(3):465–491

Ladson-Billings G, Tate WF (2006) Toward a critical race theory of education. In: Dixson AD, Rousseau CK (eds) Critical race theory in education: all God's children got a song. Taylor & Francis, New York, pp 11–30

Lave J, Wenger E (1991) Situated learning: legitimate peripheral participation. Cambridge University Press, Cambridge

Leonard J, Brooks W, Barnes-Johnson J, Berry RQ (2010) The nuances and complexities of teaching mathematics for cultural relevance and social justice. J Teach Educ 61(3):261–270

Lubenski ST (2002) A closer look at Black–White mathematics gaps: intersections of race and SES in NAEP achievement and instructional practices data. J Negro Educ 71(4):269–287

Martin DB (2006) Mathematics learning and participation as racialized forms of experience: African American parents speak on the struggle for mathematics literacy. Math Think Learn 8(3), 197–229

Martin DB (2009) Researching race in mathematics education, vol 111. Teachers College Press, pp 295–338

Martin DB (ed) (2010) Mathematics teaching, learning, and liberation in the lives of Black children. Routledge

McCarthy C, Giardina MD, Harewood SJ, Park J-K (2003) Contesting culture: identity and curriculum dilemmas in the age of globalization, postcolonialsm, and multiplicity. Harv Educ Rev 73:449–465

Morrell E (2004) Becoming critical researchers: literacy and empowerment for urban youth. Peter Lang, New York

Moses RP (1995) Games for enhancing mathematical understanding. US Patent # 5,520,542

Moses RP (1996) Methods of playing games which enhance mathematical understanding. US Patent # 5,704,790

Moses RP, Cobb CE Jr (2001) Radical equations: math literacy and civil rights. Beacon Press, Boston

Moses RP, Kamii M, Swap SM, Howard J (1989) The algebra project: organizing in the spirit of Ella. Harv Educ Rev 59:423–443

Nasir NS (2000) "Points ain't everything": emergent goals and average and percent understandings in the play of basketball among African American students. Anthropol Educ Q 31(3):285–305

Nasir NS (2008) Everyday pedagogy: lessons from basketball, track, and dominoes. Phi Delta Kappan 89(7):529–532

Nasir NS, Hand V, Taylor EV (2008) Culture and mathematics in school: boundaries between "cultural" and "domain" knowledge in the mathematics classroom and beyond. Rev Res Educ 32(1):187–240

Nicholson HJ, Collins C, Holmer H (2004) Youth as people: the protective aspects of youth development in after-school settings. Ann Am Acad Politic Soc Sci 591(1):55–71

Perry T (2003) Freedom for literacy and literacy for freedom: the African-American philosophy of education. In: Perry T, Steele C, Hilliard A (eds) Young gifted and Black: promoting high achievement among African-American students. Beacon Press, Boston, pp 11–51

Perry T, Moses R, Wynne T, Cortes J Jr, Delpit L (2010) Quality education as a constitutional right: creating a grassroots movement to transform public schools. Beacon Press, Boston

Quine WVO (1960) Word and object. MIT Press, Cambridge

Repenning A, Webb D, Ioannidou A (2010) Scalable game design and the development of a checklist for getting computational thinking into public schools. In: Proceedings of the 41st ACM technical symposium on Computer science education (pp. 265–269). ACM

Resnick M, Maloney J, Monroy-Hernandez A, Rusk N, Eastmond E, Brennan K, Millner A, Rosenbaum E, Silver J, Silverman B, Kafai Y (2009) Scratch: programming for All. Commun ACM 52:60–67

Rogoff B (1995) Observing sociocultural activity on three planes: participatory appropriation, guided participation, and apprenticeship. In: Wertsch JV, Del rio P, Alvarez A (eds) Sociocultural studies of mind. Cambridge University Press, Cambridge, pp 139–165

Saxe G (1988) The mathematics of child street vendors. Child Dev 59:1415–1425

Schunk DH, Ertmer PA (1999) Self-regulatory processes during computer skill acquisition: goal and self-evaluative influences. J Educ Psychol 91(2):251–260

Scott KA, White MA (2013) Compugirls'standpoint culturally responsive computing and its effect on girls of color. Urban Educ 48(5):657–681

Scott KA, Sheridan K, Clark K (2014) Culturally responsive computing: a theory revisited. Learn, Media Technol. doi:10.1080/17439884.2014.924966

Siddle Walker V (1996) Their highest potential: an African American school community in the segregated south. The University of North Carolina Press, Chapel Hill

Squire K (2011) Video games and learning: teaching and participatory culture in the digital age. Technology, education–connections (the TEC Series). Teachers College Press, New York

Stinson D (2006) African American male adolescents, schooling (and mathematics: deficiency, rejection, and achievement. Rev Educ Res 76(4):477–506

Tate WF (2001) Science education as a civil right: urban schools and opportunities to learn considerations. J Res Sci Teach 38:1015–1028

Tate WF, Rousseau C (2002) Access and opportunity: the political and social context of mathematics education. Handb Int Res Math Educ 271–299

The Design-Based Research Collaborative (2003) Design based research: an emerging paradigm for educational inquiry. Educ Res 32:5–8

Tirthapura G (2008) The Young People's Project: developing agents of change. White paper. Manag Consult Serv, Boston

Varley Gutiérrez M (2012) Community spaces as part of hybrid math learning spaces: integrating multiple funds of knowledge. In: Tan E, Calabrese Barton A (eds) Empowering science and mathematics education in urban schools. University of Chicago Press, Chicago, pp 145–165

Walker EN (2006) Urban high school students academic communities and their effects on mathematics success. Am Educ Res J 43(1):43–73

Wright BL (2011) K-16 and beyond: African American male student engagement in STEM disciplines. J Afr Am Males Educ 2(1):5–9
Acknowledgments
We like to thank the editors, anonymous reviewers, and colleagues who made suggestions to improve the manuscript. We would also like to thank the YPP staff and MLW who contributed to this work and those who continue it.
About this article
Cite this article
Tucker-Raymond, E., Lewis, N., Moses, M. et al. Opting in and Creating Demand: Why Young People Choose to Teach Mathematics to Each Other. J Sci Educ Technol 25, 1025–1041 (2016). https://doi.org/10.1007/s10956-016-9638-0
Published:

Issue Date:

DOI: https://doi.org/10.1007/s10956-016-9638-0
Keywords