Abstract
Numerous studies have indicated a need for a diverse workforce that is more highly educated in STEM and ICT fields, and one that is capable of responding creatively to demands for continual innovation. This paper, in response, chronicles the implementation of the Digital Pathways (DP) program, a two-time ITEST recipient and an ongoing initiative of the Bay Area Video Coalition. DP has provided low-income, underrepresented minority young people with 180 contact hours of activities in digital media production to prepare them to pursue higher education and technology careers. A design-based research approach synthesizes staff interviews with student observations, interviews and artifacts to identify a set of generalizable best practices or design principles for empowering young people to move from being consumers of digital media to producers. These principles are illustrated with a case study of the 3D Animation and Gaming track from the second ITEST grant. Researchers argue for the importance of attending to the noncognitive elements of learning and illustrate ways in which instructors encouraged creative expression, personal agency, and collaboration through long-term projects. They also identify strategies for sustaining young people's participation through the establishment of a supportive community environment.
Access options
Buy single article
Instant access to the full article PDF.
USD 39.95
Price excludes VAT (USA)
Tax calculation will be finalised during checkout.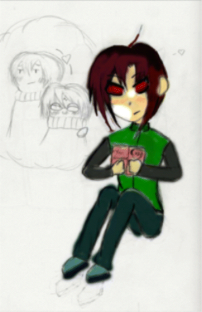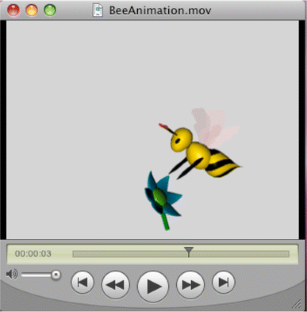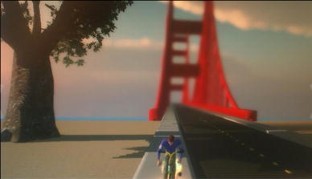 Notes
Youth programs at BAVC are no longer called Digital Pathways, but instead fall under the "Next Gen" banner (BAVC 2016).

All names are pseudonyms.
References
Bass KM, Bandy EA (2009) Digital pathways to learning through collaborative media production. In: Tyner K (ed) New agendas for media literacy. Routledge, New York, pp 28–50

Bay Area Video Coalition (BAVC) (2016) Next Gen Programs. https://www.bavc.org/youth-programs/next-gen

Buck Institute for Education (2015) Gold standard PBL: essential project design elements. http://bie.org/blog/gold_standard_pbl_essential_project_design_elements

Casner-Lotto J, Barrington L (2006) Are they really ready to work? Employers' perspectives on the basic knowledge and applied skills of new entrants to the 21st century US workforce. The Conference Board, Inc., the partnership for 21st century skills, corporate voices for working families, and the society for human resource management. http://www.p21.org/storage/documents/FINAL_REPORT_PDF09-29-06.pdf

Cobb P, Confrey J, diSessa A, Lehrer R, Schauble L (2003) Design experiments in educational research. Educ Res 32(1):9–13

Denner J, Werner L (2007) Computer programming in middle school: how pairs respond to challenges. J Educ Comput Res 37(2):131–150

Edelson DC (2002) Design research: what we learn when we engage in design. J Learn Sci 11(1):105–121

Entertainment Software Association (2015) Essential facts about the computer and video game industry. http://www.theesa.com/wp-content/uploads/2015/04/ESA-Essential-Facts-2015.pdf

Flanagan JC (1954) The critical incident technique. Psychol Bull 51:327–358

Gamasutra (2014) Gamasutra salary survey 2014. http://www.gamesetwatch.com/2014/09/05/GAMA14_ACG_SalarySurvey_F.pdf

Garcia E (2014) The need to address noncognitive skills in the education policy agenda. Briefing Paper 386. Economic Policy Institute, Washington. http://s3.epi.org/files/2014/the-need-to-address-noncognitive-skills-12-02-2014.pdf

Goode E, Miller CC (2013) Backlash by the Bay: tech riches alter a city. The New York Times, New York, p A1

Grossman P (1990) The making of a teacher: teacher knowledge and teacher education. Teachers College Press, New York

Hmelo-Silver CE (2004) Problem-based learning: what and how do students learn? Educ Psychol Rev 16:235–266

Hu Dahl I (2009) State of the youth media field report. http://www.youthmediareporter.org/wp-content/uploads/2013/08/SOF-FINAL-Nov24.pdf

International Game Developers Association (2015) Developer satisfaction survey 2015. Summary report. https://c.ymcdn.com/sites/www.igda.org/resource/collection/CB31CE86-F8EE-4AE3-B46A-148490336605/IGDA%20DSS%202015-SummaryReport_Final_Sept15.pdf

Ito M, Gutiérrez K, Livingstone S, Penuel B, Rhodes J, Salen K, Schor J, Sefton-Green J, Watkins SC (2013) Connected learning: an agenda for research and design. Digital Media and Learning Research Hub, Irvine CA. http://dmlhub.net/wp-content/uploads/files/Connected_Learning_report.pdf

Kafai Y, Peppler K (2011) Youth, technology, and DIY: developing participatory competencies in creative media production. Rev Res Educ 35:89–119

Landivar LC (2013) Disparities in STEM employment by sex, race, and hispanic origin. US Department of Commerce, Washington. https://www.census.gov/prod/2013pubs/acs-24.pdf

Levin H (2013) The utility and need for incorporating noncognitive skills into large-scale educational assessments. In: von Davier M, Gonzalez E, Kirsch I, Yamamoto K (eds) The role of international large-scale assessments: perspectives from technology, economy, and educational research. Springer, New York, pp 67–86

Lindqvist E, Vestman R (2011) The labor market returns to cognitive and noncognitive ability: evidence from the Swedish enlistment. Am Econ J Appl Econ 3(1):101–128

Martin A, McAlear F, Sco A (2015) Path not found: disparities to access to computer science courses in California high schools. Level Field Playing Institute, Oakland. http://www.lpfi.org/wp-content/uploads/2015/05/lpfi_path_not_found_report.pdf

National Research Council (2011) Learning science through games and simulations. The National Academies Press, Washington

National Research Council (2012) Education for life and work: developing transferable knowledge and skills in the 21st century. The National Academies Press, Washington

National Science Board (2014) Science and engineering indicators 2014 (NSB 14-01) National Science Foundation, Arlington VA. http://www.nsf.gov/statistics/seind14/index.cfm/front/f3.htm#s2

National Science and Technology Council, Committee on STEM Education (2013) Federal science, technology, engineering, and mathematics (STEM) education 5-year strategic plan. www.whitehouse.gov/sites/default/files/microsites/ostp/stem_stratplan_2013.pdf

Panahandeh S, Bass KM, Bandy E (2011) Bay Area Video Coalition: Advanced Digital Pathways evaluation [Unpublished final report]. Rockman et al, Inc., San Francisco

Partnership for 21st Century Skills (2015) Framework for 21st century learning. http://www.p21.org/our-work/p21-framework

Peppler K, Maltese A, Keune A, Chang S, Regalla L (2015) The maker ed open portfolio project: survey of makerspaces, part II. In: Chang S, Keune A, Peppler K, Regalla L (eds) Open portfolios: maker education initiative research brief series, pp 47–53. http://makered.org/wp-content/uploads/2015/03/Open-Portfolio-Project-Research-Brief-Series_FULL_final-small.pdf

Plass JL, O'Keefe PA, Homer BD, Case J, Hayward EO, Stein M, Perlin K (2013) The impact of individual, competitive, and collaborative mathematics game play on learning, performance, and motivation. J Educ Psychol 105(4):1050–1066

Repenning A, Webb DC, Koh KH, Nickerson H, Miller SB, Brand C, Horses IHM, Basawapatna A, Gluck F, Grover R, Gutierrez K, Repenning, N (2015) Scalable game design: A strategy to bring systemic computer science education to schools through game design and simulation creation. ACM Trans Comput Educ 15(2):1–34

San Francisco Unified School District (2014) Building the digital district: preparing students for the digital world. http://www.sfusd.edu/en/assets/sfusd-staff/about-SFUSD/files/digital-district-plan.pdf

Savery JR (2006) Overview of problem-based learning: definitions and distinctions. Interdiscip J Probl-Based Learn 1:9–20

Scott KS (2014) A multilevel analysis of problem-based learning design characteristics Interdiscip J Probl-Based Learn 8(2). http://docs.lib.purdue.edu/cgi/viewcontent.cgi?article=1420&context=ijpbl

Shulman LS (1986) Those who understand: knowledge growth in teaching. Educ Res 15(2):4–14

Silicon Valley Institute for Regional Studies (2015) Income equality in the San Francisco Bay Area. http://siliconvalleyindicators.org/pdf/income-inequality-2015-06.pdf

Strauss A, Corbin J (1990) Basics of qualitative research: grounded theory procedures and techniques. Sage, Newbury Park

Thomas MK, Ge X, Greene BA (2011) Fostering 21st century skill development by engaging students in authentic game design projects in a high school computer programming class. J Educ Comput Res 44(4):391–408

Vossoughi S, Bevan B (2015) Making and tinkering: a review of the literature. Paper commissioned for the National Research Council Workshop on Out-of-School STEM Learning. http://sites.nationalacademies.org/cs/groups/dbassesite/documents/webpage/dbasse_089888.pdf

Wikipedia (2016) Depth of field. https://en.wikipedia.org/wiki/Depth_of_field
Acknowledgments
This material is based upon work supported by the National Science Foundation's ITEST program under Grant No. 0737623. The findings and opinions expressed in this paper do not reflect the positions or policies of the NSF. We thank the following individuals for their invaluable contributions to the project and its research: (a) Moriah Ulinskas and Naomi Ostwald Kawamura; (b) Digital Pathways instructors and students; and (c) Elizabeth Bandy. We also thank Carol Varney, Ruchita Patel, Rob Taylor and Lauren Taylor for their feedback on earlier drafts of this manuscript.
Appendix: Digital Pathways Case Study Questions
Appendix: Digital Pathways Case Study Questions
Classroom Observations
1.

Instructor–student dynamic.

(a)

Lecture format?

(b)

Question and answer format?

(c)

Are students asking questions/interacting?

2.

Teaching assistant (TA)–student dynamic.

(a)

Does the TA help students one-on-one?

(b)

Do students reach out to the TA for help?

(c)

Does the TA approach students for answer questions?

3.

Student–student dynamic.

(a)

Are students working individually?

(b)

Are students working collaboratively?

(c)

Is this a collaborative learning environment (based on content and classroom dynamic)?
Student Case Study Interviews
1.

Project description.

2.

Challenges.

3.

How challenges were overcome.

4.

Most exciting part of project.

5.

How student became interested in Gaming/Audio/OS.

6.

Interest in continued learning after class is over.

7.

Post BAVC plans.
Focus Groups by Course
1.

How projects are progressing.

2.

Class dynamics.

(a)

Do you work collaboratively?

(b)

Do you ask instructor/TA questions?

(c)

How do you solve technical problems in class?

(d)

Who do you reach out to when you have questions?

3.

Are you excited about what you've learned?

4.

Are you still interested in audio/gaming/OS?

5.

How are classes at BAVC different from classes at school?

6.

What are your post-BAVC plans?

7.

Do you feel like you've changed over the year?

(a)

Independence.

(b)

New environment.

(c)

New people.

(d)

Different ages.

8.

What are your future plans?
Instructor Interviews and Focus Group
1.

What were your goals going in at the beginning of the year?

2.

How did you tweak your teaching style, class structure and/or goals in order to fit the group of kids you were working with?

3.

What was your class structure and philosophy?

(a)

If you've been at BAVC for more than a year, did you alter your teaching style per class? How has each class been different? Did you see a significant jump in student skills between years? If so, why do you think that is?

(b)

If this is your first year teaching—what will you do differently in the future?

4.

What do you think makes BAVC special? Why is this program successful?

5.

What is the most important component of BAVC (aside from student acquisition of hard skills)?

(a)

Student/teacher interaction.

(b)

Student/student interaction.

(c)

Inter-class collaboration.

(d)

Environment.

6.

How did you incorporate soft skills into your classes? How much emphasis did you put on these skills throughout the year?
About this article
Cite this article
Bass, K.M., Hu Dahl, I. & Panahandeh, S. Designing the Game: How a Project-Based Media Production Program Approaches STEAM Career Readiness for Underrepresented Young Adults. J Sci Educ Technol 25, 1009–1024 (2016). https://doi.org/10.1007/s10956-016-9631-7
Published:

Issue Date:

DOI: https://doi.org/10.1007/s10956-016-9631-7
Keywords