Abstract
This study aims to assess the effectiveness of immersive environments that have been implemented by museums to attract new visitors. Based on the frameworks introduced by telepresence and media richness theories, and following a constructivist-based learning approach, we argue that the greater the similarity of an online museum experience is to its physical counterpart, the more positive will be the observer's perception of the collection. We reason that the similarity would lead online visitors to develop greater cognitive involvement which in turn will produce more positive attitudes toward the collection. In support of this argument, we present the results of a comparative study in which 565 participants were exposed randomly to four different exhibitions: two-dimensional collections of art and aircraft museums and three-dimensional tours of similar museums. Results indicate that whereas 3D tours have a strong effect on users' intentions to visit the real museum, cognitive involvement and sense of presence mediate the association between these variables. In terms of managerial implications, our study shows that if educational professionals want to stimulate their students to visit museums, 3D tours appear to be more effective for engaging learners through a realistic-looking environment. By offering richer perceptual cues and multimodal feedback (e.g., users can view 3D objects from multiple viewpoints or zoom in/out the objects), the study suggests that participants may increase their reasoning process and become more interested in cultural content.
Access options
Buy single article
Instant access to the full article PDF.
USD 39.95
Price includes VAT (USA)
Tax calculation will be finalised during checkout.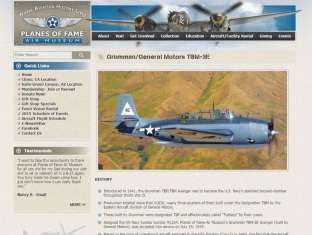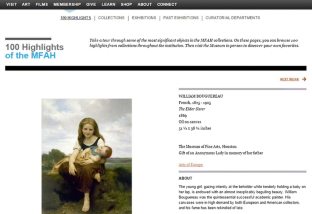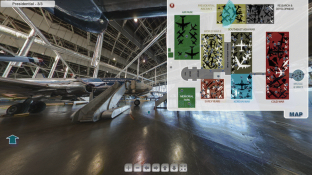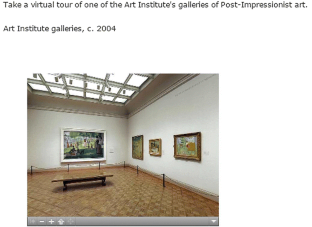 References
Bickford A (2001) Museum Visits, Education, and Topic Interest. Curator: The Museum Journal, 44(3):274–295.

Biocca F, Harms C, Burgoon JK (2003) Toward a more robust theory and measure of social presence: review and suggested criteria. Presence Teleoperators Virtual Environ 12:456–480

Burigat S, Chittaro L (2007) Navigation in 3D virtual environments: effects of user experience and location-pointing navigation aids. Int J Hum Comput Stud 65:945–958

Chittaro L, Ranon R, Ieronutti L (2003) Guiding visitors of Web3D worlds through automatically generated tours. In: Proceedings of 8th international conference on 3D Web technology (Web3D'03), New York, pp 27–38

Dalgarno B, Lee MJ (2010) What are the learning affordances of 3-D virtual environments? Br J Educ Technol 41(1):10–32

Dede C (1996) The evolution of distance education: emerging technologies and distributed learning. Am J Distance Educ 10(2):4–36

Dickey MD (2005) Three-dimensional virtual worlds and distance learning: two case studies of Active Worlds as a medium for distance education. Br J Educ Technol 36(3):439–451

Doering ZD (1999) Strangers, guests, or clients? Visitor experiences in museums. Curator Museum J 42(2):74–87

Downes EJ, McMillan SJ (2000) Defining interactivity: a qualitative identification of key dimensions. New Media Soc 2(2):157–179

Duffy TM, Cunningham DJ (1996) Constructivism: Implications for the design and delivery of instruction. In: D. H. Jonassen (ed) Handbook of research for educational communications and technology. Simon & Schuster Macmillan, New York, pp 170-198

Eroglu SA, Machleit KA, Davis LM (2003) Empirical testing of a model of online store atmospherics and shopper responses. Psychol & Market 20(2):139–150

Fazio RH, Zanna MP (1978) Attitudinal qualities relating to the strength of the attitude-behavior relationship. J Exp Soc Psychol 14:398–408

Fortin DR, Dholakia RR (2003) Interactivity and vividness effects on social presence and involvement with a Web-based advertisement. J Bus Res 58(3):387–396

Hendricks Z, Tangkuampien J, Malan K (2003) Virtual galleries: is 3D better? In: Proceedings of the 2nd international conference on computer graphics, virtual reality, visualisation and interaction in Africa, Cape Town, South Africa, pp 17–24

Hoffman DL, Novak TP (1996) Marketing in hypermedia computer-mediated environments: conceptual foundations. J Market 60:50–68

Holz T, Dragone M, O'Hare G (2009) Where robots and virtual agents meet. Int J Social Robot 1:83–93

Jonassen DH, Peck K, Wilson BG (1999) Learning with technology: a constructivist approach. Merrill, Upper Saddle River, NJ

Jensen JF (1998) Interactivity: Tracking a new concept in media and communication studies. Nordicom Review. 1:185–204

Kealy WA, Subramaniam CP (2006) Virtual realia: maneuverable computer 3D models and their use in learning assembly skills. Virtual Reality 10(3–4):283–292

Kinzie MB, Sullivan HJ, Berdel RL (1988) Learner control and achievement in science computer-assisted instruction. J Educ Psychol 80(3):299

Klein LR (2003) Creating virtual product experiences: the role of telepresence. J Interact Market 17(2):41–55

Kleinmuntz DN, Schkade DA (1993) Information displays and decision processes. Psychol Sci 4(4):221–227

Kraus SJ (1995) Attitudes and the prediction of behavior: a metaanalysis of the empirical literature. Pers Soc Psychol Bull 21:58–75

Lee E, Wong KW, Fung CC (2010) How does desktop virtual reality enhance learning outcomes? A structural equation modeling approach. Comput Educ 55(4):1424–1442

Lepper MR (1985) Microcomputers in education: motivational and social issues. Am Psychol 40:1–18

Li D, Daugherty T, Biocca F (2002) Impact of 3D advertising on product knowledge, brand attitude, and purchase intention: the mediating role of presence. J Advert 31(3):43–57

Lombard M, Ditton T (1997) At the heart of it all: the concept of presence. J Comput Mediat Commun 3 (Online). http://209.130.1.169/jcmc/vol3/

McLellan H (2004) Virtual realities. In: Jonassen DH (ed) Handbook of research for educational communications and technology, 2nd edn. Lawrence Erlbaum, Mahwah, NJ, pp 461–497

McMillan SJ, Hwang JS (2002) Measures of perceived interactivity: an exploration of the role of direction of communication, user control, and time in shaping perceptions of interactivity. J Advert 31(3):29–42

Packer J (2008) Beyond learning: exploring visitors' perceptions of the value and benefits of museum experiences. Curator Mus J 51:33–54

Pekarik AJ, Doering ZD, Karns DA (1999) Exploring satisfying experiences in museums. Curator Mus J 42(2):152–173

Rice RE (1992) Task analyzability, use of new media, and effectiveness: a multi-site exploration of media richness. Organ Sci 3(4):475–500

Schwan S, Riempp R (2004) The cognitive benefits of interactive videos: learning to tie nautical knots. Learn Instruct 14(3):293–305

Sicilia M, Ruiz S, Munuera JL (2005) Effects of interactivity in a Web site. J Advert 34:31–45

Smith RE, Swinyard WR (1983) Attitude-behavior consistency: the impact of product trial versus advertising. J Mark Res 20(3):257–267

Steuer JS (1992) Defining virtual reality: dimensions determining telepresence. J Commun 42(4):73–93

Styliani S, Fotis L, Kostas K, Petros P (2009) Virtual museums, a survey and some issues for consideration. J Cult Herit 10(4):520–528

Urban R, Marty P, Twidale MB (2007) A second life for your museum: 3D multi-user virtual environments and museums. In: Trant J, Bearman D (eds) Museums and the Web 2007: proceedings. Archives & Museum Informatics, Toronto

Viralingam N, Ramaiah CK (2008) Comparative study of HTML and animated user interfaces of an online exhibition. J Library Inf Technol 28(4):43–54

Winn W, Jackson R (1999) Fourteen propositions about educational uses of virtual reality. Educ Technol 39(4):5–14

Wu C, Shaffer DR (1987) Susceptibility to persuasive appeals as a function of source credibility and prior experience with the attitude object. J Pers Soc Psychol 52(4):677–688
About this article
Cite this article
Katz, J.E., Halpern, D. Can Virtual Museums Motivate Students? Toward a Constructivist Learning Approach. J Sci Educ Technol 24, 776–788 (2015). https://doi.org/10.1007/s10956-015-9563-7
Keywords
Virtual museums

Telepresence

Visualization

User engagement

Cognitive involvement