Abstract
This study aimed to determine students' knowledge levels related to specific astronomy concepts and the effect of a planetarium environment on teaching. The study sample included seventh-grade (12–13 years old) students. For this purpose, 240 students of various socioeconomic and cultural levels from six schools (two in the city center, two in the districts and two in the villages) were enrolled in the study. The pretest–posttest control group quasi-experimental design was used in the study. The experimental and control groups were generated by random assignment. The "Solar System and Beyond" unit was selected. In the experimental group, the unit was taught with the use of a planetarium environment, whereas the same unit was taught to the control group students in a classroom environment. A test consisting of 14 multiple-choice questions was used as the pretest and posttest at the beginning and end of the unit. The data obtained were evaluated using the SPSS 20.0 software package program. The study results showed that teaching astronomical concepts in a planetarium environment was more effective than in a classroom environment. The study also revealed that students in the planetarium-assisted group were more successful in comprehending subjects that require 3D thinking, a reference system, changing the time and observation of periodic motion than those in control group.
Access options
Buy single article
Instant access to the full article PDF.
US$ 39.95
Tax calculation will be finalised during checkout.
Subscribe to journal
Immediate online access to all issues from 2019. Subscription will auto renew annually.
US$ 79
Tax calculation will be finalised during checkout.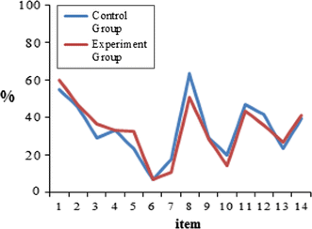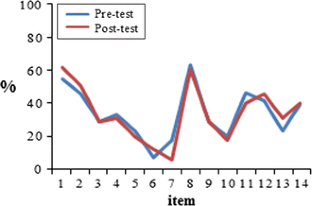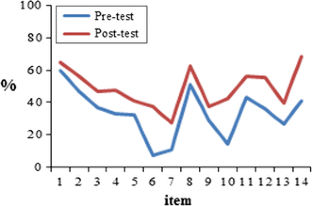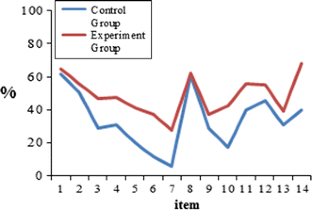 References
Baxter JH (1989) Children's understanding of familiar astronomical events. Int J Sci Educ 11:502. doi:10.1080/0950069890110503

Bisard WJ, Aron RH, Francek MA, Nelson BD (1994) Assessing selected physical science and earth science misconceptions of middle school through university preservice teachers: breaking the science "Misconception Cycle". J Coll Sci Teach 24:38

Bishop JE (1980) The development and testing of a participatory planetarium unit emphasizing projective astronomy concepts and utilizing the Karplus learning cycle. Ph.D. Dissertation, The University of Akron

Borghi L, De Ambrosis A, Massara C (1991) Physics education in science training of primary school teachers. Eur J Teach Educ 14:57–63. doi:10.1080/0261976910140107

Croft J (2008) Beneath the dome: GoodWork in planetariums. GoodWork Project Report Series (Report No. 58), Cambridge, MA: Harvard University

Department of Employment, Education and Training (1989) Discipline review of teacher education in mathematics and science. Australian Government Publishing Service, Canberra

Fraenkel JR, Wallen NE, Hyun HH (2012) How to design and evaluate research in education. McGraw-Hill, New York

Fraknoi A (1996) Astronomy education: current developments, future coordination. In: Percy JR (ed), ASP Conference Series 89, Astronomical Society of the Pacific, San Francisco

Hannu S (1993) Science centre education: motivation and learning in informal education. (PhD Thesis), Helsinki University Department of Teacher Education, Finland

Hayward RR (1975) The developing and field testing of an instrument using the planetarium to evaluate the attainment of the concept of annual motion. Diss Abstr Int B: Sci Eng 36:4382

Henriques L (2000) Children's misconceptions about weather: a review of the literature, the annual meeting of the national association of research in science teaching. The annual meeting of the National Association of Research in Science Teaching, New Orleans, LA

Hufnagel B (2002) Development of the astronomy diagnostic test. Astron Educ Rev 1(1):47. doi:10.3847/AER2001004

Kalkan H, Kıroğlu K (2007) Science and nonscience students' conceptions of basic astronomy concepts in preservice training for education teachers. Astron Educ Rev 1(6):15–24. doi:10.3847/AER2007002

Keuthe JL (1963) Science concepts: a study of "sophisticated" errors. Sci Educ 47(4):361–364. doi:10.1002/sce.3730470410

Kikas E (1998) The impact of teaching on students' definitions and explanations of astronomical phenomena. Learn Instr 8(5):439–454. doi:10.1016/S0959-4752(98)00004-8

Klein C (1982) Children's conceptions of the earth and the sun: a cross cultural study. Sci Educ 65(1):95–107. doi:10.1002/sce.3730660112

Lightman A, Sadler P (1993) Teacher predictions versus actual student gains. Phys Teach 31:162–167

Mallon GL, Bruce MH (1982) Student achievement and attitudes in astronomy: an experimental comparison of two planetarium programs. J Res Sci Teach 19:53–61. doi:10.1002/tea.3660190108

Mant J, Summers M (1993) Some primary-school teachers' understanding of the earth's place in the universe. Res Paper Educ 8(1):101. doi:10.1080/0267152930080107

National Research Council (1996) National science education standards. National Academy Press, Washington, DC

Norton O (1996) Will planetariums become extinct? Sky Telescope 70:534

Ojala J (1992) The third planet. Int J Sci Educ 14:191. doi:10.1080/0950069920140207

Ojala J (1997) Lost in space? The concepts of planetary phenomena held by Trainee Primary School Teachers. Int Res Geogr Environ Educ 6(3):183. doi:10.1080/10382046.1997.9965047

Orpwood G, Souque J (1985) Towards the renewal of Canadian science education. II. Findings and recommendations. Sci Educ 69:625–636. doi:10.1002/sce.3730690505

Palmer JC (2007) The efficacy of planetarium experiences to teach specific science concepts. Diss Abstr Int B: Sci Eng 68:939

Petersen C (1989) There's no place like dome. Sky Telescope 9:255

Pitluga L (1971) An experimental comparison of planetarium teaching programs. (M.S. Thesis), State University of New York, Oswego

Reed G (1970) Is the planetarium a more effective teaching device than the combination of the classroom chalkboard and celestial globe? Sch Sci Math 70:487–492. doi:10.1111/j.1949-8594.1970.tb08676.x

Reed G, Campbell JR (1972) A comparison of the effectiveness of the planetarium and the classroom chalkboard and celestial globe in the teaching of specific astronomical concepts. Sch Sci Math 72:368–374. doi:10.1111/j.1949-8594.1972.tb08887.x

Rollins MM, Denton JJ, Janke DL (1983) Attainment of selected earth science concepts by Texas high school seniors. J Educ Res 7:81–88

Sadler PM (1992) The initial knowledge state of high school astronomy students. Ph.D. Thesis, Harvard University, Cambridge, MA

Schnepps MH, Sadler PM (1989) A private universe-preconceptions that block learning. Harvard-Smithsonian Center for Astrophysics, Cambridge, MA

Secretary of State for Education and Science (1983) Report of the U.S. department of education's national commission on excellence in education. Washington, DC: U.S. Department of Education. Retrieved 8 Jan 2014 http://www.ncrel.org/sdrs/areas/issues/content/cntareas/science/sc3risk.htm

Sharp JG (1996) Children's astronomical belief's: a preliminary study of year 6 children in South-West England. Int Sci Educ 18(6):685. doi:10.1080/0950069960180601

Small JK, Plumier DJ (2010) Survey of the goals and beliefs of planetarium professionals regarding program design. Astron Educ Rev 9:1–10. doi:10.3847/AER2010016

Smith TV (1974) The planetarium in education: a review of the literature. Nova University, ERIC Document Reproduction Service No. ED111658

Sunal D (1976) Analysis of research on the educational uses of a planetarium. J Res Sci Teach 13:345–349. doi:10.1002/tea.3660130409

Sunal D, Sunal C (1977) The planetarium in the American school experience. Sch Sci Math 203–213. doi: 10.1111/j.1949-8594.1977.tb09339.x

Tomorrow 98 (1992) Report from the commission on science and technological education. Jerusalem, Israel: Ministry of Education

Trumper R (2000) University students' conceptions of basic astronomy concepts. Phys Educ 35(1):9–15

Trumper R (2001a) A cross-age study of junior high school students' conceptions of basic astronomy concepts. Int J Sci Educ 23(11):1111–1123. doi:10.1080/09500690010025085

Trumper R (2001b) A cross-age study of senior high school students' conceptions of basic astronomy concepts. Res Sci Technol Educ 19(1):97–109. doi:10.1080/02635140120046259

Trumper R (2001c) A cross-college age study of science and nonscience students' conceptions of basic astronomy concepts in preservice training for high-school teachers. J Sci Educ Technol 10(2):189–195. doi:10.1023/A:1009477316035

Trumper R (2003) The need for change in elementary school teacher training: a cross-college age study of future teachers' conceptions of basic astronomy concepts. Teach Teach Educ 19:309–323. doi:10.1016/S0742-051X(03)00017-9

Trumper R (2006) Teaching future teachers basic astronomy concepts: seasonal changes—at a time of reform in science education. J Res Sci Teach 43(9):879–906. doi:10.1002/tea.20138

Trundle CK, Atwood KR, Christopher EJ (2002) Preservice elementary teachers' conceptions of moon phases before and after instruction. J Res Sci Teach 39(7):633. doi:10.1002/tea.10039

Twiest MG (1989) The attitudinal and cognitive effects of planetarium integration in teaching selected astronomical concepts to fourth, fifth, and sixth-grade students. Diss Abstr Int B: Sci Eng 51:473

Vosniadou S (1991) Designing curricula for conceptual restructuring lessons from the study of knowledge acquisition in astronomy. J Curr Stud 23:219–237. doi:10.1080/0022027910230302

Yee AH, Baer JM, Holt KD (1971) An evaluation of the effectiveness of school planetarium experiences. Educational Technology Research (Report No. 41), Englewood Cliffs: Educational Technology Publications

Yu KC (2005) Digital full-domes: the future of virtual astronomy education. Planet J Int Planet Soc 34(3):6–11

Zeilik M, Schau C, Mattern N (1998) Misconceptions and their change in university-level astronomy courses. Phys Teach 36(2):104–107. doi:10.1119/1.880056

Zeilik M, Schau C, Mattern N (1999) Conceptual astronomy II: replicating conceptual gains, probing attitude changes across three semesters. Am J Phys 67(10):923–927. doi:10.1119/1.19151
Additional information
This study is based on master's thesis of Cumhur TÜRK.
Appendix: Basic Astronomy Test
Appendix: Basic Astronomy Test
1.

What causes night and day?

(a)

The Earth moves around the Sun.

(b)

The Sun goes around the Earth.

(c)

The Earth spins on its axis. \( \checkmark \)

(d)

Clouds block out the Sun's light.

(e)

The Earth moves into and out of the Sun's shadow.

2.

Beijing, the capital of China, is 90° to the east of Samsun. Considering the direction in which the Earth rotates, when it is noon in Samsun, what time of day is it in Beijing?

(a)

Sunrise (morning)

(b)

Sunset (evening) \( \checkmark \)

(c)

Noon

(d)

Midnight

(e)

Noon the following day

3.

How long does it take the Moon to orbit the Earth?

(a)

An hour

(b)

A day

(c)

A week

(d)

A month \( \checkmark \)

(e)

A year

4.

In order to observe a total eclipse of the Sun from Earth, in what phase does the Moon need to be?

5.

The main reason that it is hotter in the summer than the winter is that

(a)

The Earth is closer to the Sun in summer.

(b)

The Earth is farther from the Sun in summer.

(c)

Clouds are less in summer.

(d)

The Earth's axis points to the same direction relative to the stars, which is tilted relative to the plane of its orbit. \( \checkmark \)

(e)

The Sun gives off more energy in the summer than in the winter.

6.

The Earth follows an elliptical orbit around the Sun, as shown in Fig. I. If the Earth's orbit were changed into a full circle, as shown in Fig. II, the distance between the two bodies would remain the same throughout the year. How would this affect the seasons?

(a)

Seasonal temperatures would be different from today

(b)

There would only be summer and winter

(c)

There would only be autumn and spring

(d)

The seasons would be as they are today \( \checkmark \)

(e)

The differences between the seasons would disappear and there would be no seasons

7.

When the Sun is right above the flag mast, the mast casts no shadow. When can you observe this from your location (Samsun)?

(a)

Everyday at noon

(b)

Only on the middle of summer

(c)

Only on the middle of winter

(d)

On the first days of autumn and spring

(e)

Never from where we are (Samsun city) \( \checkmark \)

8.

Which of the following is the correct order of the Sun, the Earth, Jupiter, and the Moon, from the largest to the smallest?

(a)

Sun, Earth, Moon, Jupiter

(b)

Earth, Sun, Moon, Jupiter

(c)

Earth, Moon, Sun, Jupiter

(d)

Sun, Jupiter, Earth, Moon \( \checkmark \)

(e)

Sun, Earth, Jupiter, Moon

9.

Which of the following is the correct order of the celestial bodies, from the nearest to the Earth to the farthest?

(a)

Andromeda Galaxy, Sun, Jupiter, Polaris

(b)

Sun, Jupiter, Polaris, Andromeda Galaxy \( \checkmark \)

(c)

Jupiter, Sun, Polaris, Andromeda Galaxy

(d)

Sun, Jupiter, Andromeda Galaxy, Polaris

(e)

Polaris, Jupiter, Sun, Andromeda Galaxy

10.

Compared to the distance to the Moon, how far away is the (Turksat B) artificial satellite (when in space) from the Earth?

(a)

Very close to the Earth \( \checkmark \)

(b)

About half way to the Moon

(c)

On the Moon

(d)

Very close to the Moon

(e)

About twice as far as the Moon

11.

According to modern ideas and observations, which of the following statements is correct?

(a)

The Earth is the center of the Universe.

(b)

The Sun is the center of the Universe.

(c)

There is no center of the Universe. \( \checkmark \)

(d)

The Milky Way Galaxy is the center of the Universe.

(e)

The Pole Star is the center of the Universe

12.

Which of the following is the theory explaining the formation of the universe?

(a)

Evolution theory which explains the change of everything and, therefore, adaptation to the environment

(b)

Big-Bang theory which presents that universe comes into existence and expands as a result of a big explosion \( \checkmark \)

(c)

Mass gravity law which presents that whole substances pull each other

(d)

Creation theory, which asserts that everything was created out of nothing over time

(e)

Constant universe theory which presents that whole substances in universe exist since endless

13.

Looking up from where you are, the constellation Ursa Major may look like a dipper. The dipper would assume a different shape if you looked up from where?

(a)

From a city in Southeastern Anatolia

(b)

From a city in Europe

(c)

From the Moon's surface

(d)

From Planet Saturn

(e)

From a far-away star \( \checkmark \)

14.

Which of the following is the shape of the Earth?

(a)

Ellipse

(b)

Sphere

(c)

Geoid \( \checkmark \)

(d)

Round

(e)

Flat
About this article
Cite this article
Türk, C., Kalkan, H. The Effect of Planetariums on Teaching Specific Astronomy Concepts. J Sci Educ Technol 24, 1–15 (2015). https://doi.org/10.1007/s10956-014-9516-6
Keywords
Science education

Astronomy education

Planetarium

Astronomy concepts