Abstract
Research into students' understanding of complex systems typically ignores young children because of misinterpretations of young children's competencies. Furthermore, studies that do recognize young children's competencies tend to focus on what children can do in isolation. As an alternative, we propose an approach to designing for young children that is grounded in the notion of the Zone of Proximal Development (Vygotsky 1978) and leverages Activity Theory to design learning environments. In order to highlight the benefits of this approach, we describe our process for using Activity Theory to inform the design of new software and curricula in a way that is productive for young children to learn concepts that we might have previously considered to be "developmentally inappropriate". As an illuminative example, we then present a discussion of the design of the BeeSign simulation software and accompanying curriculum which specifically designed from an Activity Theory perspective to engage young children in learning about complex systems (Danish 2009a, b). Furthermore, to illustrate the benefits of this approach, we will present findings from a new study where 40 first- and second-grade students participated in the BeeSign curriculum to learn about how honeybees collect nectar from a complex systems perspective. We conclude with some practical suggestions for how such an approach to using Activity Theory for research and design might be adopted by other science educators and designers.
Access options
Buy single article
Instant access to the full article PDF.
US$ 39.95
Tax calculation will be finalised during checkout.
Subscribe to journal
Immediate online access to all issues from 2019. Subscription will auto renew annually.
US$ 79
Tax calculation will be finalised during checkout.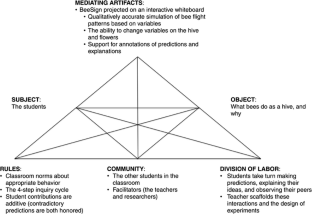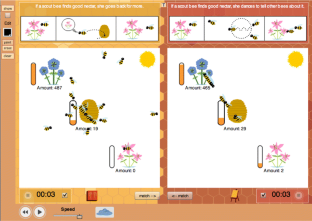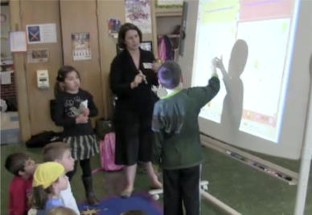 Notes
1.

We present a somewhat simplified description of this system here for the sake of brevity. For additional details we recommend Seeley's (1995) excellent description of the social organization of the honeybee hive.

2.
References
Chaiklin S (2003) The zone of proximal development in Vygotsky's analysis of learning and instruction. In: Kozulin A, Gindis B, Ageyev VS, Miller SM (eds) Vygotsky's educational theory in cultural context. Cambridge University Press, Cambridge

Cole M (1996) Cultural psychology: a once and future discipline. Belknap Press of Harvard University Press, Cambridge

Cole M, Engeström Y (1993) A cultural-historical approach to distributed cognition. In: Salomon G (ed) Distributed cognitions: psychological and educational considerations. Cambridge University Press, New York, pp 47–87

Danish JA (2009a) BeeSign: a computationally-mediated intervention to examine K-1 students' representational activities in the context of teaching complex systems concepts. Unpublished Dissertation, University of California at Los Angeles, Los Angeles

Danish JA (2009b) BeeSign: a design experiment to teach kindergarten and first grade students about honeybees from a complex systems perspective. Paper presented at the annual meeting of the American Educational Research Association

Danish JA (under review) BeeSign: the role of activity in shaping kindergarten and first-grade students' engagement with honeybees collecting nectar as a complex system

Engeström Y (1987) Learning by expanding: an activity—theoretical approach to developmental research. Orienta-Konsultit Oy, Helsinki

Engeström Y (1990) Learning, working and imagining: twelve studies in activity theory. Orienta-Konsultit Oy, Helsinki

Engeström Y (1999) Activity theory and individual and social transformation. Cambridge University Press, Cambridge

Erickson F (2006) Definition and analysis of data from videotape: some research procedures and their rationales. In: Green J, Camilli G, Elmore P (eds) Handbook of complementary methods in educational research, 3rd edn. American Educational Research Association, Washington, DC

Griffin P, Cole M (1984) Current activity for the future: the Zo-ped. New Dir Child Dev 23:45–64

Hmelo-Silver CE, Azevedo R (2006) Understanding complex systems: some core challenges. J Learn Sci 15(1):53–62

Hmelo-Silver CE, Pfeffer MG (2004) Comparing expert and novice understanding of a complex system from the perspective of structures, behaviors, and functions. Cogn Sci 28(1):127–138

Hmelo-Silver CE, Marathe S, Liu L (2007) Fish swim, rocks sit, and lungs breathe: expert-novice understanding of complex systems. J Learn Sci 16(3):307–331

Jacobson MJ, Wilensky U (2006) Complex systems in education: scientific and educational importance and implications for the learning sciences. J Learn Sci 15(1):11–34

Kaptelinin V, Nardi BA (2006) Acting with technology: activity theory and interaction design. MIT Press, Cambridge

Metz KE (1995) Reassessment of developmental constraints on children's science instruction. Rev Educ Res 65(2):93–127

Metz KE (1997) On the complex relation between cognitive developmental research and children's science curricula. Rev Educ Res 67(1):151–163

NRC (1996) National science education standards. National Academy Press, Washington, DC

Peppler K, Danish JA, Zaitlen B, Glosson D, Jacobs A, Phelps D (2010). BeeSim: leveraging wearable computers in participatory simulations with young children. In: Proceedings of the 9th international conference on interaction design and children. ACM, Barcelona, pp 246–249

Resnick M (1996) Beyond the centralized mindset. J Learn Sci 5(1):1–22

Resnick M (1999) Decentralized modeling and decentralized thinking. In: Feurzeig W, Roberts N (eds) Modeling and simulation in precollege science and mathematics. Springer, New York, pp 114–137

Resnick M, Massachusetts Institute of Technology. Epistemology & Learning Research Group (1990) Overcoming the centralized mindset: towards an understanding of emergent phenomena. Epistemology and Learning Group, MIT Media Laboratory, Cambridge, MA

Roth W-M (2007) On mediation: toward a cultural-historical understanding. Theory Psychol 17(5):655–680

Sabelli NH (2006) Complexity, technology, science, and education. J Learn Sci 15(1):5–9

Sandoval WA (2004) Developing learning theory by refining conjectures embodied in educational designs. Educ Psychol 39(4):213–223

Seeley TD (1995) The wisdom of the hive: the social physiology of honey bee colonies. Harvard University Press, Cambridge

Vygotsky LS (1978) Mind in society: the development of higher psychological processes. Harvard University Press, Cambridge

Wertsch JV (1981) The concept of activity in soviet psychology: an introduction. In: Wertsch JV (ed) The concept of activity in soviet psychology. M.E. Sharpe, Armonk, pp 3–36

White B (1993) Thinker tools: causal models, conceptual change, and science education. Cogn Instruc 10(1):1–100

Wilensky U, Reisman K (2006) Thinking like a wolf, a sheep, or a firefly: learning biology through constructing and testing computational theories—an embodied modeling approach. Cogn Instruc 24(2):171–209

Wilensky U, Resnick M (1999) Thinking in levels: a dynamic systems perspective to making sense of the world. J Sci Educ Technol 8(1):3–19

Wilensky U, Stroup W (2000) Networked gridlock: students enacting complex dynamic phenomena with the HubNet architecture. Paper presented at the fourth annual international conference of the learning sciences, Ann Arbor

Witte SP, Haas C (2005) Research in activity: an analysis of speed bumps as mediational means. Written Commun 22(2):127–165
About this article
Cite this article
Danish, J.A., Peppler, K., Phelps, D. et al. Life in the Hive: Supporting Inquiry into Complexity Within the Zone of Proximal Development. J Sci Educ Technol 20, 454–467 (2011). https://doi.org/10.1007/s10956-011-9313-4
Keywords
Science education

Inquiry

Zone of proximal development

Complex systems