Abstract
The perceptions young students have of engineers and scientists are often populated with misconceptions and stereotypes. Although the perceptions that young people have of engineers and of scientists have been investigated separately, they have not been systematically compared. The research reported in this paper explores the question "How are student perceptions of engineers and scientists similar and how are they different?" Approximately 1,600 middle school students from urban and suburban schools in the southeastern United States were asked to draw either an engineer or a scientist at work. Drawings included space for the students to explain what their person was doing in the picture. A checklist to code the drawings was developed and used by two raters. This paper discusses similarities and differences in middle school perceptions of scientists and engineers. Results reveal that the students involved in this study frequently perceive scientists as working indoors conducting experiments. A large fraction of the students have no perception of engineering. Others frequently perceive engineers as working outdoors in manual labor. The findings have implications for the development and implementation of engineering outreach efforts.
This is a preview of subscription content,
to check access.
Access this article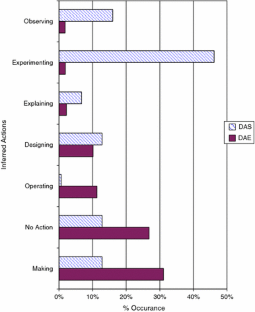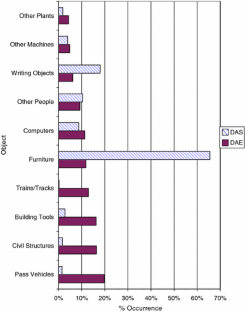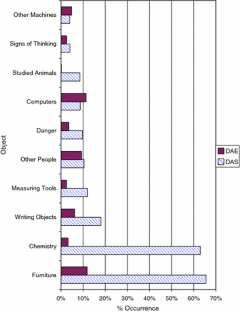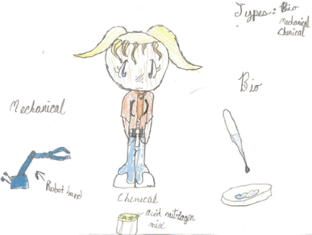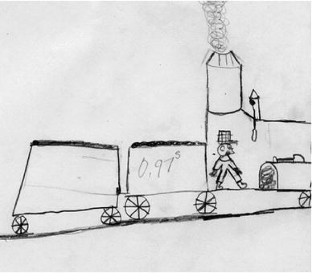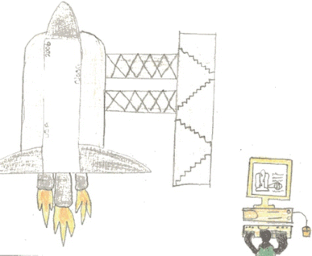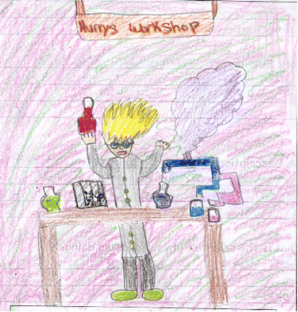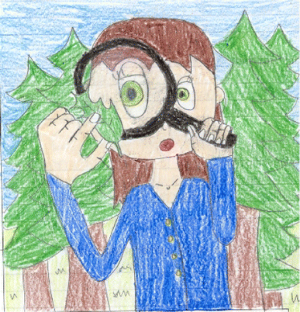 References
Barman CR, Ostlund KL, Gatto CC, Halferty M (1997) Fifth grade students' perceptions about scientists and how they study and use science. In: Proceedings of the 1997 annual international conference of the association for the education of teachers in science, ERIC Document Reproduction Service No. ED 405 220

Chambers DW (1983) Stereotypic images of the scientist: the draw-a-scientist test. Sci Educ 67(2):255–265. doi:10.1002/sce.3730670213

Finson KD (2002) Drawing a scientist: what we do and do not know after fifty years of drawings. Sch Sci Math 107(7):335–345

Finson KD, Beaver JB, Cramond BL (1995) Development and field test of a checklist for the draw-a-scientist test. Sch Sci Math 95(4):195–205

Knight M, Cunningham CM (2004) Draw an engineer test (DAET): development of a tool to investigate students' ideas about engineers and engineering. In: Proceedings of the 2004 ASEE annual conference and exposition, Salt Lake City, Utah, June 20–23, 2004

Lyons J, Thomson S (2006) Investigating the long-term impact of an engineering-based GK-12 program on students' perceptions of engineering. In: Proceedings of the 2006 ASEE annual conference and exposition, Chicago, Illinois, June 18–21, 2006

Mead M, Metraux R (1957) Image of the scientist among high school students: a pilot study. Science 26:384–390. doi:10.1126/science.126.3270.384

Mitchell J, Levine R, Gonzalez R, Bitter C, Webb N, White P (2003) Evaluation of the National Science Foundation Graduate Teaching Fellows in K-12 Education (GK-12) Program. Paper presented at the American Education Research Association, Chicago, IL, April, 2003

National Science Board (2004) Science and engineering indicators 2004. http://www.nsf.gov/statistics/seind04/. Accessed 10 August 2005

Oware E, Capobianco B, Diefes-Dux H (2007) Gifted students perceptions of engineers? A study of students in a summer outreach program. In: Proceedings of the 2007 ASEE annual conference and exposition, Honolulu, Hawaii, June 24–27, 2007

Schibechi RA, Sorenson I (1983) Elementary school children's perceptions of scientists. Sch Sci Math 83:15–21

Symington D (1990) "The "draw a scientist test": interpreting the data. Res Sci Technol Educ 8:75–77. doi:10.1080/0263514900080107

Thompson S, Lyons J (2005) A study examining change in underrepresented student views of engineering as a result of working with engineers in the elementary classroom. In: Proceedings of the 2005 ASEE annual conference and exposition, Portland, Oregon, June 12–15, 2005

Thompson S, Lyons J (2008) Engineers in the classroom: their influence on African American students' perceptions of engineering. Sch Sci Math 108(5):197–211

Thompson S, Pelt J (2005) Measuring the influence of engineer and elementary science teacher collaborations using the draw an engineer instrument. In: Proceedings of the association for the education of teachers of science annual conference, Colorado Springs, Colorado, January 20, 2005

Yap C, Ebert C, Lyons J (2003) Assessing students' perception of the engineering profession. Paper presented at the South Carolina educators for the practical use of research annual conference, Columbia SC, February 28, 2003
Acknowledgments
This material is based upon work supported by National Science Foundation Award 0440568.
About this article
Cite this article
Fralick, B., Kearn, J., Thompson, S. et al. How Middle Schoolers Draw Engineers and Scientists. J Sci Educ Technol 18, 60–73 (2009). https://doi.org/10.1007/s10956-008-9133-3
Received:

Accepted:

Published:

Issue Date:

DOI: https://doi.org/10.1007/s10956-008-9133-3
Keywords