Abstract
The present study examined continuity of learning between face-to-face and online environments in a "blended" professional development program designed for 16 physics teachers. The program had nine face-to-face meetings as well as continuous online exchanges between them through a website. The program focused on "knowledge integration" (KI) innovative activities in physics classes using an "evidence-based" approach: The teachers implemented the activities, collected and analyzed data about their practice and their students' learning, and reflected on the evidence with their peers. Five reflective tools were used to promote continuity: Your Comments, Hot Polls, Smashing Sentences, Hot Reports, and Mini Research. Continuity was assessed with regard to the ideas discussed by the teachers and the reasoning patterns that they employed. Analysis of the online exchanges in relation to teachers' face-to-face discourse revealed that the teachers discussed the same ideas (KI, evidence and learner-centered pedagogies), employed the same reasoning patterns (e.g., forming generalizations), and extended ideas in re-visitation. The online and face-to-face environments played different and complementary roles in the teachers' learning. This study shows that appropriate use of an online environment in a blended program can lead to a continuous course of learning and can transform a "9 once-a-month-meetings" workshop into a "9-month" workshop.
Access options
Buy single article
Instant access to the full article PDF.
US$ 39.95
Tax calculation will be finalised during checkout.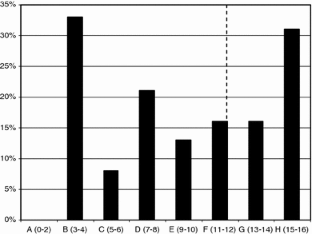 References
Bagno E, Berger H, Eylon BS (2008) Meeting the challenge of students' understanding of formulae in high-school physics: a learning tool. Phys Educ 43:75–82

Ball DL, Cohen DK (1999) Developing practice, developing practitioners: toward a practice-based theory of professional education. In: Darling-Hammond L, Sykes G (eds) Teaching and the learning profession. Jossy-Bass, San Francisco, CA, pp 3–31

Ball DL, Cohen R, Ben-Peretz M (2002) Using and making records of practice in professional study. Mathematics teaching and learning to teach project, School of Education, University of Michigan. Accessed at http://www-personal.umich.edu/∼dball/Presentations/040302_BallCohenBenPeretzAERA.pdf

Baylor AL, Ritchie D (2002) What factors facilitate teacher skill, teacher morale, and perceived student learning in technology-using classrooms? Comput Educ 39:395–414

Bell P, Linn MC (2000) Scientific arguments as learning artifacts: designing for learning from the web with KIE. Intl J Sci Educ 22:797–817

Bonk CJ, Graham CR (eds) (2006) The handbook of blended learning: global perspectives, local designs. Pfeiffer, San Francisco

Borko H (2004) Professional development and teacher learning: mapping the terrain. Educ Res 33:3–15

Chi MTH (1997) Quantifying qualitative analyses of verbal data: a practical guide. J Learn Sci 6:271–315

Dede C, Ketelhut DJ, Whitehouse P, Breit L, McCloskey E (2006) A research agenda for online teacher professional development. Developed under NSF Grant 0514426. Harvard Graduate School of Education

Duffy TM, Kirkley JR, Del Valle R, Malopinsky LV, Scholten CM, Neely AW, Chang J (2006) Online teacher professional development. In: Dede C (ed) Online professional development for teachers: emerging models and methods. Harvard Education Press, Cambridge, MA, pp 175–198

Dziuban C, Hartman J, Juge F, Moskal P, Sorg S (2006) Blended learning enters the mainstream. In: Bonk CJ, Graham CR (eds) The handbook of blended learning. Pfeiffer, San Francisco, pp 195–206

Eylon BS, Bagno E (1997) Professional development of physics teachers through long-term in-service programs: the Israeli experience. In: Redish EF, Rigden JS (eds) The changing role of physics departments in modern universities: proceedings of ICUPE. The American Institute of Physics, pp 299–325

Eylon BS, Bagno E (2006) Research-design model for professional development of teachers: designing lessons with physics. Phys Rev ST Phys Educ Res 2:020106

Eylon BS, Berger H, Bagno E (2008) An evidence-based continuous professional development programme on knowledge integration in physics: a study of teachers' collective discourse. Int J Sci Educ 30(5):619–641

Garet MS, Porter AC, Desimone L, Birman BF, Suk Yoon K (2001) What makes professional development effective? Results from a national sample of teachers. Am Educ J 38:915–945

Garrison DR, Anderson T, Archer W (1999) Critical inquiry in a text-based environment: computer conferencing in higher education. Internet High Educ 2:87–105

Garrison DR, Kanuka H (2004) Blended learning: uncovering its transformative potential in higher education. Internet High Educ 7:95–105

Graham CR (2006) Blended learning systems: definition, current trends and future directions. In: Bonk CJ, Graham CR (eds) The handbook of blended learning. Pfeiffer, San Francisco, pp 3–21

Harasim L (1989) On-line education: a new domain. In: Mason R, Kaye T (eds) Mindweave: computers, communications and distance education. Pergamon Press, Oxford, pp 50–62

Hutchings P, Shulman LS (1999) The scholarship of teaching—new elaborations, new developments. Change 31:10–15

Johnson SD, Suriya C, Won Yoon S, Berrett JV, La Fleur J (2002) Team development and group processes of virtual learning teams. Comput Educ 39:379–393

Kazemi E, Franke ML (2004) Teacher learning in mathematics: using student work to promote collective inquiry. J Math Educ 7:203–235

Lewis NJ, Orton PZ (2006) Blending learning for business impact: IBM's case for learning success. In: Bonk CJ, Graham CR (eds) The handbook of blended learning. Pfeiffer, San Francisco, pp 61–75

Linn MC (2000) Designing the knowledge integration environment. Intl J Sci Educ 22:781–796

Linn MC, Eylon BS (2006) Science education: integrating views of learning and instruction. In: Alexander PA, Winne PH (eds) Handbook of educational psychology, 2nd edn. Lawrence Erlbaum Associates, Mahwah, NJ, pp 511–544

Little JW, Gearhart M, Curry M, Kafka J (2003) Looking at student work for teacher learning, teacher community, and school reform. Phi Delta Kappa 85:185–192

Loucks-Horsley S, Love N, Stiles KE, Mundry S, Hewson PW (2003) Designing professional development for teachers of science and mathematics (2nd ed). Corwin Press, Thousand Oaks, CA

Macdonald J (2003) Assessing online collaborative learning: process and product. Comput Educ 40:377–391

Midmer D, Kahan M, Marlow B (2006) Effects of a distance learning program on physicians' opioid- and benzodiazepine-prescribing skills. J Continuing Educ Health Profess 26(4). Accessed at http://www.jcehp.com/vol26/2604_midmer.asp

Nachmias R, Mioduser D, Oren A, Ram J (2000) Web-supported emergent-collaboration in higher education courses. Educ Technol Soc 3:94–104

Owston RD, Garrison DR, Cook K (2006a) Blended learning at Canadian universities: issues and practices. In: Bonk CJ, Graham CR (eds) The handbook of blended learning. Pfeiffer, San Francisco, pp 338–350

Owston RD, Sinclair M, Wideman H (2006b) Evaluation of a blended professional development program for middle-school mathematics and science teachers. Paper presented at the Annual Meeting of the American Educational Research Association, San Francisco. Accessed at http://www.edu.yorku.ca/∼rowston/AERA06.pdf

Riffell SK, Sibley DF (2004) Can hybrid course formats increase attendance in undergraduate environmental science courses? Life Sci Educ 33:1–5. Accessed at http://www.lon-capa.org/papers/E03-16.pdf

Schrum L, Burbank MD, Engle J, Chambers JA, Glassett KF (2005) Post-secondary educators' professional development: investigation of an online approach to enhancing teaching and learning. Internet High Educ 8:279–289

Shulman LS (1987) Knowledge and teaching: foundations of the new reform. Harvard Educ Rev 57:1–22

Skibba K (2006) A cross-case analysis of how faculty connects learning in hybrid courses. Proceedings of 47th annual adult education research conference. Accessed at http://www.adulterc.org/Proceedings/2006/Proceedings/Skibba.pdf

Smith RC, Taylor EF (1995) Teaching physics online. Am J Phys 63:1090–1096

Stacy E (2002) Social presence online: networking learners at a distance. Educ Inform Technol 7:287–294

Strauss AL, Corbin J (1998) Basics of qualitative research: techniques and procedures for developing grounded theory. 2nd edn. Sage, Thousand Oaks, CA

Vrasidas C, Zembylas M (2004) Online professional development: lessons from the field. Educ Train 46:6–7

Vaughan N, Garrison DR (2005) Creating cognitive presence in a blended faculty development community. Internet High Educ 8:1–12

Wideman H, Owston R, Sinitskaya N (2007) Transforming teacher practice trough blended professional development: lessons learned from three initiatives. In: Crawford C et al (eds) Proceedings of society for information technology and teacher education international conference. AACE, Chesapeake, VA, pp 2148–2154. Accessed at http://www.edu.yorku.ca/∼rowston/SITE_projects.pdf

Zhao Y, Rop S (2001) A critical review of the literature on electronic networks as reflective discourse communities for in-service teachers. Educ Inform Technol 6:81–94
About this article
Cite this article
Berger, H., Eylon, BS. & Bagno, E. Professional Development of Physics Teachers in an Evidence-Based Blended Learning Program. J Sci Educ Technol 17, 399–409 (2008). https://doi.org/10.1007/s10956-008-9109-3
Received:

Accepted:

Published:

Issue Date:
Keywords
Blended learning

Online tools

Continuous learning

Professional development

Evidence-based

Knowledge integration

Physics