Abstract
The present work reports our efforts to enhance the performance and uniformity for the long tapes of metal–organic deposition YBa2Cu3O7−x (MOD-YBCO) layer on ion-beam-assisted deposition MgO (IBAD-MgO) template. Reflection High-energy electron diffraction (RHEED) is employed to realize the in-situ growth monitor of IBAD-MgO, as well as the correlation between the quantitative RHEED peaks and in-plane texture of Epi-MgO identified by XRD, which is an effective guide to improve the uniformity and performance of long YBCO tapes. In addition, the surface of the LMO layer during the magnetron sputtering process is improved via controlling the O2 flux, and then the critical-current density (Jc) of YBCO films has been improved. By optimizing the texture of the MgO layer and precisely controlling the LMO layer growth conditions, the performance and uniformity of YBCO-coated conductors grown by metal–organic deposition (MOD) have been greatly enhanced. The superconducting current-carrying capacities of 12-mm-wide tapes have upgraded steadily from 400–500 A to 500–550 A in past 3 years. The laminated CC tapes with current-carrying capacities of 150–170 A per 4-mm width show good uniformity and high quality along 500-m length, implying being promising for various commercial power applications.
Access options
Buy single article
Instant access to the full article PDF.
US$ 39.95
Tax calculation will be finalised during checkout.
Subscribe to journal
Immediate online access to all issues from 2019. Subscription will auto renew annually.
US$ 119
Tax calculation will be finalised during checkout.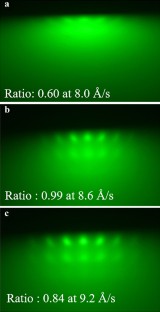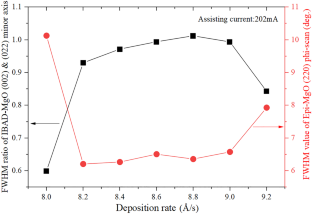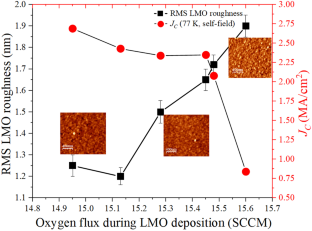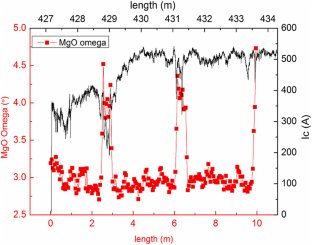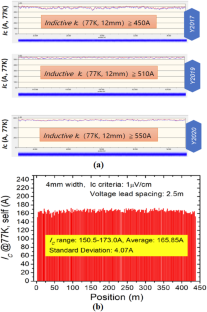 Funding
This work was supported in part by the Strategic Priority Research Program of Chinese Academy of Sciences (XDB25000000), the National Key Research and Development Program (2016YFF0101701), and the Field Foundation of Pre-Research on Equipment under Grant (6140923050202).
Additional information
Publisher's Note
Springer Nature remains neutral with regard to jurisdictional claims in published maps and institutional affiliations.
About this article
Cite this article
Liao, C., Cai, C., Fan, F. et al. The Role of Buffer Layer on the Performance and Uniformity Improvement of Long-Length HTS YBa2Cu3O7−x Tapes Derived by MOD. J Supercond Nov Magn (2021). https://doi.org/10.1007/s10948-021-05934-7
Received:

Accepted:

Published:
Keywords
Metallic-organic deposition

Coated conductors

Performance and uniformity

Texture characterization