Abstract
The Ni addition on the magnetic properties of a Cu-10%Al-5%Fe (wt.%) alloy was studied. The alloy was produced by an arc melting method, and its magnetic properties such as coercivity and magnetization saturation were measured using a physical property measuring system (PPMS) instrument. In addition, structural properties of the alloys were characterized by the use of X-ray diffraction (XRD) and scanning electron microscopy (SEM) analyses. From SEM observations, two distinct phases were found to be in the microstructure consisting of (α + γ2) eutectoid and kappa (κI, κII, and κIII) phases. After the addition of the Ni element in the Cu-10%Al-5%Fe, we observed a decrement for the secondary κII phase. The magnetization curves, M-H, exhibited a clear ferromagnetic behavior. Present results indicate soft magnetic properties for the investigated alloy.
Access options
Buy single article
Instant access to the full article PDF.
US$ 39.95
Tax calculation will be finalised during checkout.
Subscribe to journal
Immediate online access to all issues from 2019. Subscription will auto renew annually.
US$ 119
Tax calculation will be finalised during checkout.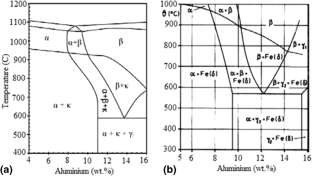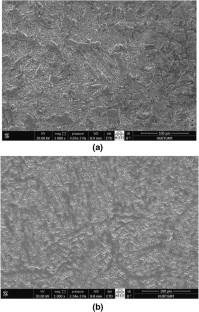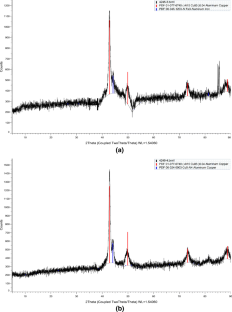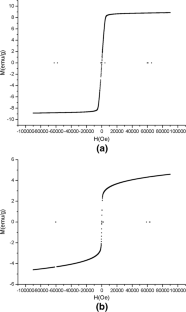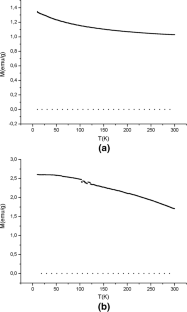 References
1.

Humpback Van, J., Janssen, J., Mwamba, N., Delaey, L.: Scripta Metall. 18, 893 (1984)

2.

Janocha, H.: Adaptronics and Smart Structures, Ed., Springer, (1999)

3.

Duerig, T.W., Zadno, R.: An engineer's perspective of pseudo elasticity, in: Engineering Aspects of Shape Memory Alloys, Butterworth Heinemann, London 369 (1990)

4.

Müller, I., Xu, H.: On the hysteresis in shape memory alloys, in: The Martensitic Transformation in Science and Technology, Eds. E. Hombogen and N. Jost, DGM Informationsgesellschaft Verlag 319 (1989)

5.

Sajjadi, S.A., Zebarjad, S.M.: J. Mater. Process. Technol. 189, 107 (2007)

6.

Yang, Z.G., Fang, H.S.: Curr. Opin. Solid State Mater. Sci. 9, 277 (2005)

7.

Oliveira, F.L.G., Andrade, M.S., Cota, A.B.: Mater. Charact. 58, 256 (2007)

8.

Elwazri, A.M., Wanjara, P., Yue, S.: Mater. Sci. Eng. A. 404, 91 (2005)

9.

Dash, J., Otte, H.M.: Acta Metall. 11, 1169 (1963)

10.

Thewlis, G.: Mater. Sci. Technol. 20, 143 (2004)

11.

Güler, E.: Mater. Chem. Phys. 107, 183 (2008)

12.

Friend, C.M.: Scr. Metall. 23, 1817 (1989)

13.

Dagdelen, F., Gokhan, T., Aydogdu, A., Aydogdu, Y., Adigüzel, O.: Mater. Lett. 57, 1079 (2003)

14.

Gupta, R., K., Ghosh, B.R., Sinha, P.P.: Metal Sci. Heat Treat. 47, 526 (2005)

15.

Sláma, P., Dlouhı, J., Kövér, M.: MATEC 9,1580–2949, 48 (4), 599 (2014)

16.

Pisarek, B.P.: Arch. Foundry Eng. 13, 72 (2013)

17.

Mehboob, N.: Hysteresis properties of soft magnetic materials, angestrebter akademischer Grad Doktorin der Naturwissenschaften (Dr. rer.nat.), Wien, (2012)

18.

Herzer, G.: Scr. Metall. Mater. 33(1011), 1741 (1995)

19.

Herzer, G.: IEEE Trans. Magn. 25(5), 3327 (1989)

20.

Meigh, H.J.: Cast and wrought aluminum bronzes: properties, processes and structure, IOM Communications Ltd. London, 156 (2000)

21.

Wen Xu, J.: J. Alloys Comp. 448, 331 (2008)

22.

Castro, M.L., Romero, R.: Mater. Sci. Eng. A273–275, 577 (1999)

23.

Sutou, Y., Omori, T., Furukawa, A., Takahashi, Y., Kainuma, R., Yamauchi, K., Yamashita, S., Ishida, K.: Wiley Periodicals, Inc. J Biomed Mater Res Part B: Appl Biomater. 69B, 64 (2004)

24.

Gao, L.L., Cheng, X.H.: Mater. Sci.-Poland 25, 1119 (2007)

25.

Aydogdu, Y., Turabi, A.S., Kok, M., Aydogdu, A., Tobe, H., Karaca, H.E.: Appl. Phys. A Mater. 117, 2073 (2014)

26.

Gavrila, H., Ionita, V.: J. Optoelectronic Adv. Mater.173, 192 (2002)

27.

Herzer, G.: In: Buschow, K.H.J. (ed.) Handbook of Magnetic Materials, Elsevier Science B.V.,10, 415 (1997)

28.

Jiles, D.: Introduction to magnism and magnetic materials. Chapman and Hall (1991)

29.

Oikawa, K., Koeda, N., Sutou, Y., Omori, T., Kainuma, R., Ishida K.: Mater. Trans.,45, 2780 (2004)
Acknowledgements
The financial support of Amasya University project is gratefully acknowledged (ProjectNos. FMB-BAP 19-0405).
Additional information
Publisher's Note
Springer Nature remains neutral with regard to jurisdictional claims in published maps and institutional affiliations.
About this article
Cite this article
Aldirmaz, E., Güler, M. & Güler, E. Effect of Nickel Addition on the Magnetic and Microstructural Properties of Cu-Al-Fe Alloy. J Supercond Nov Magn 33, 755–759 (2020). https://doi.org/10.1007/s10948-019-05214-5
Received:

Accepted:

Published:

Issue Date:
Keywords
CuAlFe

Eutectoid

Kappa (κ)

Coercivity

Hysteresis loop