Abstract
Ultra-dense deuterium D(−1) is expected to be both a superfluid and a superconductor as shown by recent theoretical research. Condensed D(−1) can be deposited on surfaces by a source which produces a stream of clusters. A magnetic field strongly influences the type of material formed. Very little of D(−1) and of the form D(1), which is strongly coupled to D(−1), exists on the magnet surface or within several mm from the magnet surface. Even the formation of D(−1) on the source emitter is strongly influenced by a magnetic field, with a critical field strength in the range 0.03–0.07 T. Higher excitation levels D(2) and D(3) dominate in a magnetic field. The excitation level D(2) is now observed for the first time. The removal of D(−1) and D(1) in strong magnetic fields is proposed to be due to a Meissner effect in long D(−1) clusters by large-orbit electron motion. The lifting of long D(−1) clusters above the magnet surface is slightly larger than expected, possibly due to the coupling to D(1). The previously reported oscillation between D(−1) and D(1) in an electric field is proposed to be due to destruction of D(−1).
Access options
Buy single article
Instant access to the full article PDF.
USD 39.95
Price includes VAT (USA)
Tax calculation will be finalised during checkout.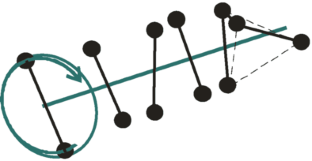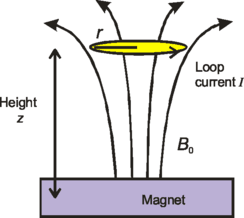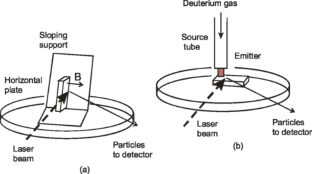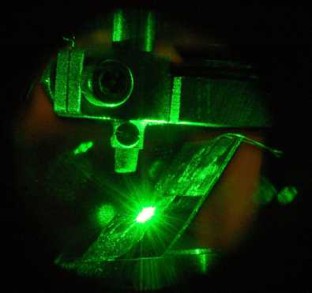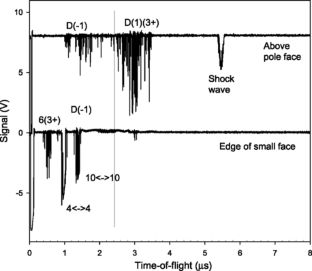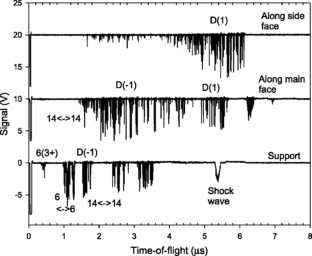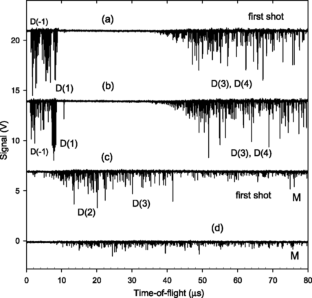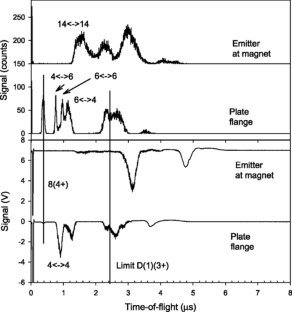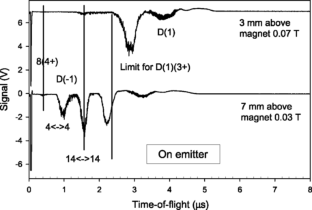 References
1.

Badiei, S., Andersson, P.U., Holmlid, L.: Phys. Scr. 81, 045601 (2010)

2.

Badiei, S., Andersson, P.U., Holmlid, L.: Appl. Phys. Lett. 96, 124103 (2010)

3.

Andersson, P.U., Lönn, B., Holmlid, L.: Rev. Sci. Instrum. 82, 013503 (2011)

4.

Holmlid, L.: Int. J. Mass Spectrom. 304, 51 (2011)

5.

Berezhiani, L., Gabadadze, G., Pirtskhalava, D.: J. High Energy Phys. 4, 94 (2011)

6.

Bedaque, P.F., Buchoff, M.I., Cherman, A.: J. High Energy Phys. 4, 122 (2010)

7.

Winterberg, F.: J. Fusion Energy 29, 317 (2010)

8.

Winterberg, F.: Phys. Lett. A 374, 2766 (2010)

9.

Andersson, P.U., Holmlid, L.: Phys. Lett. A 373, 3067 (2009)

10.

Andersson, P.U., Holmlid, L.: Phys. Lett. A 375, 1344 (2011)

11.

Badiei, S., Andersson, P.U., Holmlid, L.: Laser Part. Beams 28, 313 (2010)

12.

Andersson, P.U., Holmlid, L.: J. Fusion Energy (2011, in print) doi:10.1007/s10894-011-9468-2

13.

Ashcroft, N.W.: J. Low Temp. Phys. 139, 711 (2005)

14.

Militzer, B., Graham, R.L.: J. Phys. Chem. Solids 67, 2136 (2006)

15.

Manykin, E.A., Ojovan, M.I., Poluektov, P.P.: Proc. SPIE 6181, 618105-1-9 (2006)

16.

Manykin, É.A., Ozhovan, M.I., Poluéktov, P.P.: Sov. Phys. JETP 75, 440 (1992)

17.

Holmlid, L.: Chem. Phys. 237, 11 (1998)

18.

Holmlid, L.: J. Mol. Struct. 885, 122 (2008)

19.

Kotarba, A., Dmytrzyk, J., Narkiewicz, U., Baranski, A.: React. Kinet. Catal. Lett. 74, 143 (2001)

20.

Kotarba, A., Baranski, A., Hodorowicz, S., Sokolowski, J., Szytula, A., Holmlid, L.: Catal. Lett. 67, 129 (2000)

21.

Kotarba, A., Adamski, G., Sojka, Z., Witkowski, S., Djega-Mariadassou, G.: Stud. Surf. Sci. Catal. 130A, 485 (2000)

22.

Chiesa, M., Giamello, E., Di Valentin, C., Pacchioni, G., Sojka, Z., Van Doorslaer, S.: J. Am. Chem. Soc. 127, 16935 (2005)

23.

Mourachko, I., Li, W., Gallagher, T.F.: Phys. Rev. A 70, 031401 (2004)

24.

Anderson, W.R., Robinson, M.P., Martin, J.D.D., Gallagher, T.F.: Phys. Rev. A 65, 063404 (2002)

25.

Choi, J.-H., Knuffmann, B., Cubel Liebisch, T., Reinhard, A., Raithel, G.: Adv. At. Mol. Opt. Phys. 54, 132 (2006)

26.

Badiei, S., Holmlid, L.: J. Phys. B, At. Mol. Opt. Phys. 39, 4191 (2006)

27.

Holmlid, L.: J. Nanopart. Res. 13, 5535 (2011)

28.

Holmlid, L.: J. Clust. Sci. (2011, in print) doi:10.1007/s10876-011-0387-1

29.

Hirsch, J.E.: Physica C 470, 635 (2010)

30.

Meima, G.R., Menon, P.G.: Appl. Catal. A, Gen. 212, 239 (2001)

31.

Muhler, M., Schlögl, R., Ertl, G.: J. Catal. 138, 413 (1992)

32.

Kotarba, A., Holmlid, L.: Phys. Chem. Chem. Phys. 11, 4351 (2009)

33.

Guénault, T.: Basic Superfluids. Taylor & Francis, London (2003)
About this article
Cite this article
Andersson, P.U., Holmlid, L. & Fuelling, S. Search for Superconductivity in Ultra-dense Deuterium D(−1) at Room Temperature: Depletion of D(−1) at Field Strength >0.05 T. J Supercond Nov Magn 25, 873–882 (2012). https://doi.org/10.1007/s10948-011-1371-6
Received:

Accepted:

Published:

Issue Date:
Keywords
Ultra-dense deuterium

Superconductor

Coulomb explosion

Magnetic field