Abstract
That crime is concentrated in space is now accepted as commonplace. Explanations for why it clusters at particular locations are various reflecting the range of factors which are held to influence crime placement. In this article, we focus on the role of the permeability of the street network on the location of crime. We first review the research conducted hitherto, summarising the different approaches to analysis and the findings that have so far emerged. Then we present original analyses conducted at the street segment level to examine the issues at hand. In contrast to much of the prior research, in this study we examine the patterns for a large study area in which there is considerable variation in street network configuration. Moreover, and in contrast to all of the previous research, the approach to analysis takes into account the multi-level structure of the data analysed. The findings demonstrate that increased permeability is associated with elevated burglary risk, that burglary risk is lower on cul-de-sacs (particularly those that are sinuous in nature), and that the risk of burglary is higher on more major roads and those street segments that are connected to them. In the conclusion of the paper we outline an agenda for future research.
Access options
Buy single article
Instant access to the full article PDF.
USD 39.95
Price includes VAT (USA)
Tax calculation will be finalised during checkout.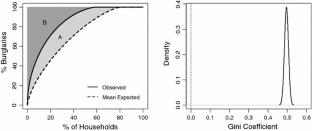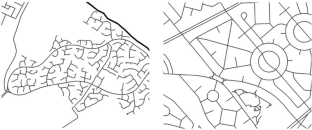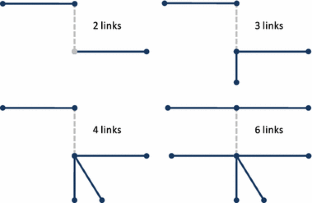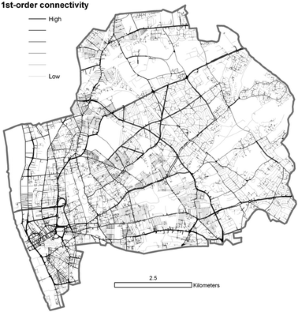 Notes
1.

2.

But retain a doubly constituted structure so that homes are generally placed on both sides of the street, thereby maximising natural surveillance at the neighbourhood level.

3.

In some cases, despite the agreement between raters, there were some cul-de-sacs which could have been classified as linear. These were linear in form but were not connected to what either researcher considered to be through roads. To ensure that the conclusions reached were robust, a stricter classification criteria was applied whereby any cul-de-sac that was linear in shape and that was connected to anything that could possibly thought of as a through road was classified as a linear cul-de-sac. The results obtained were consistent with those reported here and are consequently discussed no further.

4.

The same pattern of results reported here was also found for a two-level HLM.
References
Armitage R (2007) Sustainability versus safety; confusion, conflict and contradiction in designing out crime. In: Farrell G, Bowers KJ, Johnson SD, Townsley M (eds) Imagination for crime prevention: essays in honour of Ken Pease (Crime Prevention Studies 21). Criminal Justice Press, Monsey

Beavon DJK, Brantingham P, Brantingham P (1994) The influence of street networks on the patterning of property offences. In: Clarke RV (ed) Crime prevention studies, vol 2. Criminal Justice Press, Monsey

Bernasco W, Luykx F (2003) Effect of attractiveness, opportunity and accessibility to burglars on residential burglary rates of urban neighbourhoods. Criminology 41:981–1002

Bernasco W, Nieuwbeerta P (2005) How do residential burglars select target areas? Brit J Criminol 45:295–315

Berndt DJ, Fisher JW, Rajendrababu RV (2002) Measuring healthcare inequities using the Gini index. In: Proceedings of the 36th Hawaii international conference on system sciences. IEEE Computer Society

Bevis C, Nutter JB (1977). Changing street layouts to reduce residential burglary. Paper presented to the American Society of Criminology annual meeting in Atlanta

Blau P (1977) Inequality and heterogeneity, a primitive theory of social structure. Free Press, New York

Brantingham P, Brantingham P (1975) Residential burglary and urban form. Urban Stud 12:273–284

Brantingham P, Brantingham P (1978) A topological technique for regionalization. Environ Behav 10:335–353

Brantingham P, Brantingham P (1981) Notes on the geometry of crime. In: Brantingham PJ, Brantingham PL (eds) Environmental criminology. Sage, Beverley Hills

Brantingham PL, Brantingham PJ (1984) Burglar mobility and preventive planning. In: Clarke RV, Hope T (eds) Coping with burglary: research perspectives on policy. Kluwer-Nijhoff, Boston

Brantingham PL, Brantingham PJ (1993) Environmental routine and situation: towards a pattern theory of crime. Advances Criminol Theory 5:259–294

Brantingham PL, Brantingham PJ (2000) A conceptual model for anticipating crime displacement. Paper presented at the American Society of Criminology Conference, San Francisco

Brantingham PL, Brantingham PJ, Vajihollahi M, Wuschke K (2008) Crime analysis at multiple scales of aggregation: a topological approach. In: Weisburd D, Bernasco W, Ruinsma G (eds) Putting crime in its place: units of analysis in spatial crime research. Springer, New York

Budd T (1999) Burglary of domestic dwellings: findings from the British crime survey. Home Office Statistical Bulletin 4/99. Home Office. London

Bursik RJ (1998) Social disorganisation and theories of crime and delinquency: problems and prospects. Criminology 26:519–552

Bursik RJ, Grasmick HG (1993) Economic deprivation and neighborhood crime rates, 1960–1980. Law Soc Rev 27(2):263–283

Bursik RJ, Webb J (1982) Community changes and patterns of delinquency. Am J Sociol 88:24–42

Cohen LE, Felson M (1979) Social change and crime rate trends: a routine activities approach. Am Sociol Rev 44:588–608

Cromwell PF, Olson J, Avary D (1991) Breaking and entering: an ethnographic analysis of burglary. Sage, Newbury Park

Eck J, Chainey S, Cameron JG, Leitner M, Wilson RE (2005) Mapping crime: understanding hot spots. National Institute of Justice, Washington

Farrington DF (1986) Age and crime. Crime Justice 7:189–250

Gini C (1912) Variabilitá e mutabilita. Reprinted in Memorie di metodologica statistica [Pizetti E, Salvemini T (eds)]. Libreria Eredi Virgilio Veschi, Rome, 1955

Greenberg S, Rohe W (1984) Neighbourhood design and crime: a tale of two perspectives. J Am Plan Assoc 50(1):48–61

Grubesi TH, Matisziw TC, Murray AT, Snediker D (2008) Comparative approaches for assessing network vulnerability. Int Reg Sci Rev 31:88–112

Hagget P, Chorley RJ (1969) Network analysis in geography. Edward Arnold Publishers, London

Hillier B (2004) Can streets be made safer? Urban Des Int 9:31–45

Hillier B, Sahbaz O (2008) An evidence based approach to crime and urban design. In: Cooper R, Boyko C, Evans G, Adams M (eds) Urban sustainability for the 24 hour city. Routledge, London

Hillier B, Shu S (2000) Crime and urban layout: the need for evidence. In: Ballintyne S, Pease K, McLaren V (eds) Key issues in crime prevention, crime reduction and community safety. IPPR, London

Hirschfield AFG, Bowers KJ (1997) The effect of social cohesion on levels of recorded crime in disadvantaged areas. Urban Stud 34(8):1275–1295

Jacobs J (1961) The death and life of great American cities. Random House, New York

Jeffery CR (1971) Crime prevention through environmental design. Sage, Beverly Hills

Maguire M, Bennett T (1982) Burglary in a dwelling. Heinemann, London

McFadden DL (1973) Conditional logit analysis of qualitative choice behavior. In: Zarembka P (ed) Frontiers in econometrics. Academic Press, New York

Newman O (1972) Defensible space. Architectural Press, London

North BV, Curtis D, Sham PC (2002) A note on the calculation of empirical p values from Monte Carlo procedures. Am J Hum Genet 71:439–441

Pease K (1998) Repeat victimization: taking stock. Home Office Police Research Group, Crime Detection and Prevention Series, Paper 90. Home Office, London

Poyner B (2007) Crime-free housing in the 21st Century. Willan, Cullompton

Rengert GF, Wasilchick J (2000) Suburban burglary: a tale of two suburbs, 2nd edn. Charles C. Thomas Publishers, Springfield

Rudlin D, Falk N (1999) Building the 21st century home: the sustainable urban neighbourhood. Architectural Press, Oxford

Sampson RJ, Groves WB (1989) Community structure and crime; testing social disorganisation theory. Am J Sociol 9:774–780

Schneider RH, Kitchen T (2002) Planning for crime prevention—a transatlantic perspective. Routledge, London

Shu S, Huang JNH (2003) Spatial configuration and vulnerability of residential burglary: a case study of a city in Taiwan. In: Proceedings of the 4th international space syntax symposium, London

White GF (1990) Neighbourhood permeability and burglary rates. Justice Q 7:57–67
Acknowledgments
The authors would like to thank Merseyside police for providing the recorded crime data analysed, and Ken Pease for comments on an earlier version of the paper. We would also like to thank the three anonymous reviewers, Anthony Braga, David Weisburd, and the participants of a crime and place workshop hosted at George Mason University for their helpful comments. This work was supported by the British Home Office Design and Technology Alliance Against Crime.
Appendix
Appendix
See Table 5.
About this article
Cite this article
Johnson, S.D., Bowers, K.J. Permeability and Burglary Risk: Are Cul-de-Sacs Safer?. J Quant Criminol 26, 89–111 (2010). https://doi.org/10.1007/s10940-009-9084-8
Keywords
Crime risk

Permeability

Cul-de-sacs

Street segments