Abstract
AlPO4-5 with AFI structure containing 12-membered rings was prepared using the aluminum isopropoxide precursor as a source of alumina and TEA as the structure directing agent via microwave technique. The influence of microwave power and heating time on the dimensions of AlPO4-5 crystals formed in the system Al2O3:P2O5:(C2H5)3N (or (C3H7)3N):H2O:HF has been studied systematically. It was found that the morphology of the AlPO4-5 depended on the microwave power and heating time. Several mechanisms of fast crystallization existed in the microwave radiation, due to increased dissolution of the gel by lonely water molecules in almost temperature gradient-free and convection-free in situ heating.
This is a preview of subscription content, log in to check access.
Access options
Buy single article
Instant access to the full article PDF.
US$ 39.95
Price includes VAT for USA
Subscribe to journal
Immediate online access to all issues from 2019. Subscription will auto renew annually.
US$ 99
This is the net price. Taxes to be calculated in checkout.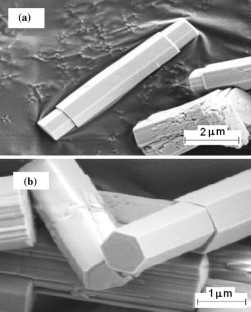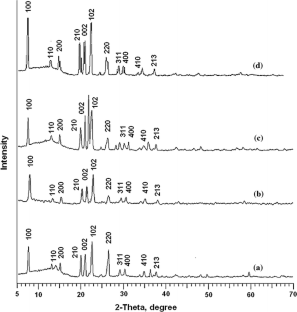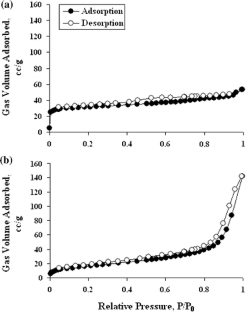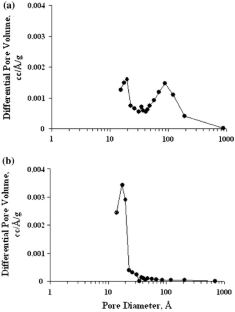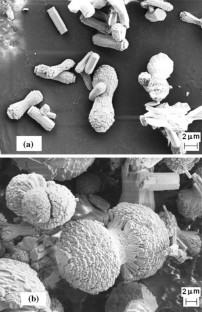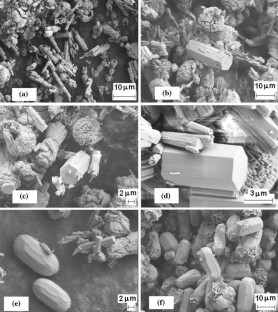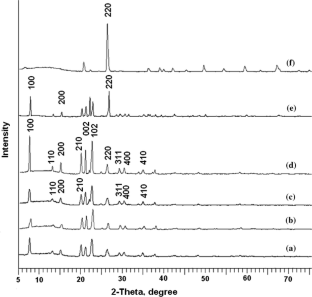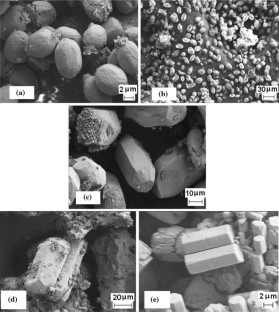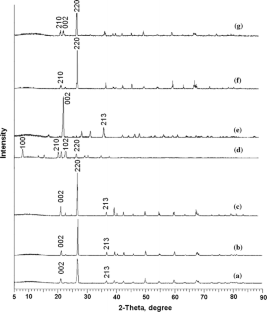 References
1.

S.H. Lee, P.S. Alegaonkar, J.H. Han, A.S. Berdinsky, D. Fink, Y.-U. Kwon, J.B. Yoo, C.Y. Park, Diam. Relat. Mater. 15, 1759 (2006)

2.

M.E. Davis, Nature 417, 813 (2002)

3.

Z.X. Chang, R. Koodali, R.M. Krishna, L. Kevan, J. Phys. Chem. B 104, 5579 (2000)

4.

B. Paizs, E. Tajkhorshid, S. Suhai, J. Phys. Chem. B 103, 5338 (1999)

5.

L. Domokos, L. Lefferts, K. Seshan, J.A. Lerchery, J. Catal. 203, 351 (2001)

6.

M. Höchtl, A. Jentys, H. Vinek, Appl. Catal. A 207, 397 (2001)

7.

S.C. Laha, G. Kamalakar, R. Glaser, Micropor. Mesopor. Mater. 90, 45 (2006)

8.

S.H. Jhung, J.-S. Chang, J.S. Hwang, S.-E. Park, Micropor. Mesopor. Mater. 64, 33 (2003)

9.

G. Tompsett, W.C. Conner, K.S. Yngvesson, Chem. Phys. Chem. 7, 296 (2006)

10.

H.B. Du, M. Fang, W.G. Xu, X.P. Meng, W.Q. Pang, J. Mater. Chem. 7, 551 (1997)

11.

M. Fang, H.B. Du, W.G. Xu, X.P. Meng, W.Q. Pang, Micropor. Mater. 9, 59 (1997)

12.

I. Braun, G. Schulz-Ekloff, D. Wohrle, W. Lautenschlager, Micropor. Mesopor. Mater. 23, 79 (1998)

13.

H.J. Sung, J.S. Chang, S.H. Jin, E.P. Sang, Micropor. Mesopor. Mater. 64, 33 (2003)

14.

M. Sathupunya, E. Gulari, S. Wongkasemjit, Mater. Chem. Phys. 83, 89 (2004)

15.

H.J. Sung, W.Y. Ji, K.H. Young, S.C. Jong, Micropor. Mesopor. Mater. 89, 9 (2006)

16.

Y.K. Hwang, J.S. Chang, Y.U. Kwon, S.E. Park, Stud. Surf. Sci. Catal. 146, 101 (2003)

17.

S. Qiu, Q. Piang, H. Kessler, J.L. Guth, Zeolites 9, 440 (1989)

18.

G. Finger, J. Richter-Mendav, M. Bulow, J. Kornatowski, Zeolites 11, 443 (1991)

19.

I. Girnus, K. Jancke, R. Vetter, J. Richter-Mendau, J. Caro, Zeolites 15, 33 (1995)

20.

S. Mintova, S. Mo, T. Bein, Chem. Mater. 10, 4030 (1998)

21.

J.W. Richardson Jr., J.J. Pluth, J.V. Smith, Acta Crystallogr. C43, 1469 (1987)

22.

T. Ikeda, K. Miyazawa, F. Izumi, Q. Huang, A. Santoro, J. Phys. Chem. Solids 60, 1531 (1999)

23.

K. Utchariyajit, S. Wongkasemjit, Micropor. Mesopor. Mater. 114, 175 (2008)

24.

D. Demuth, G.D. Stucky, K. Unger, F. Schüth, Micropor. Mater. 3, 473 (1995)

25.

G.J. Klap, H. van Koningsveld, H. Graafsma, A.M.M. Schreurs, Micropor. Mesopor. Mater. 38, 403 (2000)

26.

A. Iwasaki, T. Sano, T. Kodaira, Y. Kiyozumi, Micropor. Mesopor. Mater. 64, 145 (2003)

27.

J.-C. Lin, J.T. Dipre, M.Z. Yates, Langmuir 20, 1039 (2004)

28.

U. Vietze, O. Krauss, F. Laeri, G. Ihlein, F. Schuth, B. Limburg, M. Abraham, Phys. Rev. Lett. 81, 4628 (1998)

29.

N. Thong, D. Schwarzenbach, Acta Crystallogr. 53, 35 (1979)

30.

S.H. Jhung, J.-S. Chang, D.S. Kim, S.-E. Park, Micropor. Mesopor. Mater. 71, 135 (2004)

31.

E. Jahn, D. Müller, W. Wieker, J. Richter-Mendau, Zeolites 9, 177 (1989)

32.

A.N. Christensen, T.R. Jensen, P. Norby, J.C. Hanson, Chem. Mater. 10, 1688 (1998)

33.

G.S. Zhu, F.S. Xia, S.L. Qui, P.C. Hun, R.R. Xu, S.J. Ma, O. Terasaki, Micropor. Mater. 11, 269 (1997)

34.

D.R. Gougeon, B.E. Brouwer, R.B. Philippe, L. Delmotte, C. Marichal, J.M. Chezeau, R.K. Harris, J. Phys. Chem. B 105, 12249 (2001)

35.

T. Araki, J.J. Finney, T. Zoltai, Am. Mineral. 53, 1096 (1968)

36.

T. Kodaira, K. Miyazawa, T. Ikeda, Y. Kiyozumi, Micropor. Mesopor. Mater. 29, 329 (1999)

37.

R.C.L. Mooney, Acta Crystallogr. 9, 728 (1956)
About this article
Cite this article
Sakintuna, B., Yürüm, Y. Structural aspects of AlPO4-5 zeotypes synthesized by microwave-hydrothermal process. 1. Effect of heating time and microwave power. J Porous Mater 17, 727–736 (2010). https://doi.org/10.1007/s10934-009-9344-x
Keywords
Aluminum isopropoxide

Microwave heating technique

AFI

TEA