Abstract
Gravity corers have been in use for a long time and in many different configurations. There are, however, reasons for improvements since new manufacturing materials have become available, and demands for accurate coring and sub-sampling in both research and environmental monitoring have increased. The HTH-coring equipment, which has been tested for >10 years by several users, is a further development of the Kajak-corer concept and has some unique features which are described here. To avoid contamination in pollution studies, the equipment is made of stainless steel and plastic (polyoxymethylene and polyethylene), and the use of these materials also makes the equipment more durable. The extruding device is the main improvement over previous versions. It consists of a piston that seals perfectly to the core tube wall, a threaded rod that can be mounted on a foot plate, and an extruder head with a stationary upper-half and a rotatable lower-half that is screwed along the rod. One 360°-turn gives a 5-mm thick sediment increment that is scraped off using the sectioning tray. Sub-sampling is quick and accurate and can be performed by one person. The equipment is constructed to allow coring and sub-sampling both in summer and winter.
Access options
Buy single article
Instant access to the full article PDF.
US$ 39.95
Tax calculation will be finalised during checkout.
Subscribe to journal
Immediate online access to all issues from 2019. Subscription will auto renew annually.
US$ 119
Tax calculation will be finalised during checkout.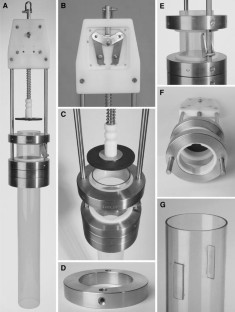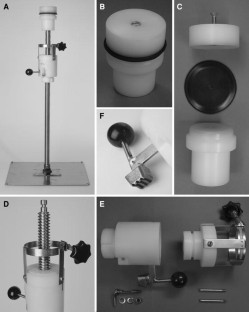 References
Aaby B, Digerfeldt G (1986) Sampling techniques for lakes and bogs. In: Berglund B (ed) Handbook of holocene palaeoecology and palaeohydrology. John Wiley, pp 181–194

Brinkhurst RO, Chua KE, Batoosingh E (1969) Modifications in sampling procedures as applied to studies on the bacteria and tubificid oligochaetes inhabiting aquatic sediments. J Fish Res Bd Can 26:2581–2593

Glew JR, Smol JP, Last WM (2001) Sediment core collection and extrusion. In: Last WM, Smol JP (eds) Tracking environmental change using lake sediments volume 1: basin analysis, coring, and chronological techniques. Kluwer Academic Publishers, Dordrecht, pp 73–10

Kajak Z, Kacprzak K, Polkowski R (1965) Chwytacz rurowy do pobierania prób dna. Ekologia Polska Seria B 11:159–165

Renberg I (1991) The HON-Kajak sediment corer. J Paleolimnol 6:167–170
About this article
Cite this article
Renberg, I., Hansson, H. The HTH sediment corer. J Paleolimnol 40, 655–659 (2008). https://doi.org/10.1007/s10933-007-9188-9
Received:

Accepted:

Published:

Issue Date:
Keywords
Sediment

Gravity corer

Surface sediment