Abstract
Structural analysis of a cytosolic glutamine synthetase from Camellia sinensis (CsGS) has been conducted employing computational techniques. This was conducted to compare its structural aspects with other known structures of GS. The disordered residues and their distribution in CsGS are in close comparison to earlier reported GS. The 3-D structure of CsGS also showed high degree of similarity with the only known crystal structure of GS from Zea mays. The K m values observed with recombinant CsGS for all the three substrates are higher compared to rice, Arabidopsis, maize and human. This suggests lower affinity of CsGS for substrates. Further, kinetic mechanism of CsGS catalysis was investigated using initial velocity analysis and product inhibition studies. Initial velocity data eliminate the possibility of ping-pong mechanism and favor the random mechanism of catalysis. Through product inhibition studies, ADP was found to be a competitive inhibitor with respect to ATP and noncompetitive inhibitor versus both glutamate and ammonium. While, glutamine and inorganic phosphate were found to be non-competitive inhibitors of ATP, glutamate and ammonia. Taken together, these observations are consistent with a random catalysis mechanism for the CsGS where the binding order of certain substrates is kinetically preferred by the enzyme.
Access options
Buy single article
Instant access to the full article PDF.
USD 39.95
Price excludes VAT (USA)
Tax calculation will be finalised during checkout.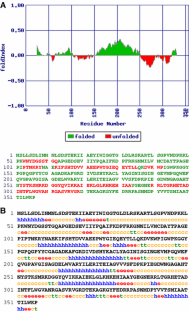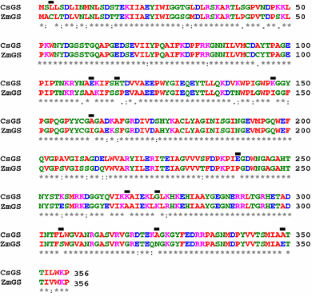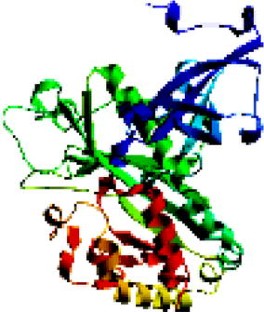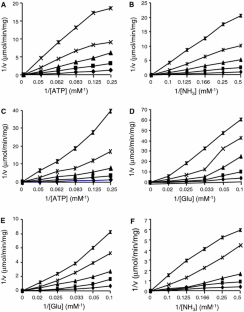 Abbreviations
A620 :

Absorbance at 620 nm

ADP:

Adenosine diphosphate

ATP:

Adenosine triphosphate

NH3 :

Ammonia

CsGS:

Camellia sinensis glutamine synthetase

EDTA:

Ethylenediaminetetraacetic acid

GS:

Glutamine synthetase

GOGAT:

Glutamine oxoglutarate aminotransferase

Pi:

Inorganic phosphate

UDP:

Uridine diphosphate

ZmGS:

Zea mays glutamine synthetase
References
Almassy RJ, Janson CA, Hamlin R, Xuong N, Eisenberg D (1986) Nature 323:304–309

Anderson MS, Eveland SS, Onishi HR, Pompliano DL (1996) Biochemistry 35:16264–16269

Arnold K, Bordoli L, Kopp J, Schwede T (2006) Bioinformatics 22:95–201

Bernard SM, Møller AL, Dionisio G, Kichey T, Jahn TP, Dubois F, Baudo M, Lopes MS, Tercé-Laforgue T, Foyer CH, Parry MA, Forde BG, Araus JL, Hirel B, Schjoerring JK, Habash DZ (2008) Plant Mol Biol 67:89–105

Bhandari B, Roesler WJ, DeLisio KD, Klemm DJ, Ross NS, Miller RE (1991) J Biol Chem 266:7784–7792

Brekken DL, Phillips MA (1998) J Biol Chem 273:26317–26322

Brugie`re N, Dubois F, Limami A, Lelandais M, Roux Y, Sangwan R, Hirel B (1999) Plant Cell 11:1995–2011

Canovas F, Avila C, Canton FR, Canas R, de la Torre F (2007) J Exp Bot 58:2307–2318

Chiurazzi M, Meza R, Lara M, Lahm A, Defez R, Iaccarino M, Espín G (1992) Gene 119:1–8

Cooper BF, Rudolph FB (1995) Methods Enzymol 249:188–211

de la Torre F, García-Gutiérrez A, Crespillo R, Cantón FR, Avila C, Cánovas FM (2002) Plant Cell Physiol 43:802–809

Dubois F, Brugière N, Sangwan RS, Hirel B (1996) Plant Mol Biol 31:803–817

Eisenberg D, Gill HS, Pfuegl GMU, Rotstein SH (2000) Biochim Biophys Acta 1477:122–145

Emanuele JJ, Jin H, Yanchunas J, Villafranca JJ (1997) Biochemistry 36:7264–7271

Filser DM, Moscatelli C, Lamberti A, Vincze E, Guida M, Salzano G, Iaccarino M (1986) J Gen Microbiol 132:2561–2569

Finnemann J, Schjoerring JK (2000) Plant J 24:171–181

Geourjon C, Deléage G (1995) Comp Appl Biosc 11:681–684

Gill HS, Pfluegl GM, Eisenberg D (1999) Acta Crystallogr D Biol Crystallogr 55:865–868

Habash DZ, Massiah AJ, Rong HL, Wallsgrove RM, Leigh RA (2001) Ann Appl Biol 138:83–89

Hirel B, Gadal P (1980) Plant Physiol 66:619–623

Hirel B, Lea PJ (2001) Ammonia assimilation. In: Lea PJ, Morot-Gaudry J-F (eds) Plant nitrogen. Springer-Verlag, Berlin, pp 79–99

Ishiyama K, Inoue E, Watanabe-Takahashi A, Obara M, Yamaya T, Takahashi H (2004) J Biol Chem 279:16598–16605

Jez JM, Cahoon RE, Chen S (2004) J Biol Chem 279:33463–33470

Joyce BK, Himes RH (1966) J Biol Chem 241:5725–5731

Kamachi K, Yamaya T, Mae T, Ojima K (1991) Plant Physiol 96:411–417

Kichey T, Le Gouis J, Sangwan B, Hirel B, Dubois F (2005) Plant Cell Physiol 46:964–974

Krajewski WW, Collins R, Holmberg-Schiavone L, Jones TA, Karlberg T, Mowbray SL (2008) J Mol Biol 375:217–228

Krajewski WW, Jones TA, Mowbray SL (2005) Proc Natl Acad Sci USA 102:10499–10504

Lam HM, Coschigano KT, Oliveira IC, Melo-Oliveira R, Coruzzi GM (1996) Ann Rev Plant Physiol Plant Mol Biol 47:569–593

Liaw SH, Pan C, Eisenberg D (1993) Proc Natl Acad Sci USA 90:4996–5000

Listrom CD, Morizono H, Rajagopal BS, McCann MT, Tuchman M, Allewell NM (1997) Biochem J 328:159–163

Man HM, Boriel R, El-Khatib R, Kirby EG (2005) New Phytol 167:31–39

Martin A, Lee J, Kichey T, Gerentes D, Zivy M, Tatout C, Dubois F, Balliau T, Valot B, Davanture M, Terce′-Laforgue T, Quillere′ I, Coque M, Gallais A, Gonzalez-Moro MB, Bethencourt L, Habash DZ, Lea PJ, Charcosset A, Perez P, Murigneux A, Sakakibara H, Edwards KJ, Hirel B (2006) Plant Cell 18:3252–3274

Masclaux C, Quillere I, Gallais A, Hirel B (2001) Ann Appl Biol 138:69–81

Meek TD, Villafranca JJ (1980) Biochemistry 19:5513–5519

Meierjohann S, Walter RD, Muller S (2002) Biochem J 363:833–838

Miflin BJ, Lea PJ (1980) In: Miflin BJ (ed) The biochemistry of plants. Academic Press, New York, pp 169–202

Mullins LS, Zawadzke LE, Walsh CT, Raushel FM (1990) J Biol Chem 265:8993–8998

Pellegrini M, GrÖnbech-Jensen N, Kelly JA, Pfuegl GMU, Yeates TO (1997) Protein Struct Funct Genet 29:426–432

Pereira S, Pissara J, Sunkel C, Salema R (1995) Ann Bot 77:429–432

Rana NK, Mohanpuria P, Kumar V, Yadav SK (2009) Mol Biol Rep. doi: 10.1007/s11033-009-9559-6

Rana NK, Mohanpuria P, Yadav SK (2008) Biol Plant 52:361–364

Rana NK, Mohanpuria P, Yadav SK (2008) Mol Biotechnol 39:49–56

Sakakibara H, Shimizu H, Hase T, Yamazaki Y, Takao T, Shimonishi Y, Sugiyama T (1996) J Biol Chem 271:29561–29568

Sakurai N, Hayakawa T, Nakamura T, Yamaya T (1996) Planta 200:306–311

Segel IH (1975) Enzyme kinetics: behavior and analysis of rapid equilibrium and steady-state enzyme systems. Wiley, New York

Tabuchi M, Sugiyama K, Ishiyama K, Inoue E, Sato T, Takahashi H, Yamaya T (2005) Plant J 42:641–651

Unno H, Uchida T, Sugawara H, Kurisu G, Sugiyama T, Yamaya T, Sakakibara H, Hase T, Kusunoki M (2006) J Biol Chem 281:29287–29296

Usdin KP, Zappe H, Jones DT, Woods DR (1986) Appl Environ Microbiol 52:413–419

Valentine RC, Shapiro BM, Stadtman ER (1968) Biochemistry 7:2143–2152

Viola RE, Cleland WW (1982) Methods Enzymol 87:353–366

Yamashita MM, Almassy RJ, Janson CA, Cascio D, Eisenberg D (1989) J Biol Chem 264:17681–17690

Yao J, Patrone JD, Dotson GD (2009) Biochemistry 48:2799–2806
Acknowledgments
I would like to acknowledge Dr. P. S. Ahuja, Director, IHBT for his continuous support and guidance to conduct this work. The financial assistance from Council of Scientific and Industrial Research (CSIR) and Department of Science and Technology (DST), Govt. of India is duly acknowledged.
About this article
Cite this article
Yadav, S.K. Computational Structural Analysis and Kinetic Studies of a Cytosolic Glutamine Synthetase from Camellia sinensis (L.) O. Kuntze. Protein J 28, 428–434 (2009). https://doi.org/10.1007/s10930-009-9210-3
Published:

Issue Date:

DOI: https://doi.org/10.1007/s10930-009-9210-3
Keywords