Abstract
Drug development for rare diseases is challenged by small populations and limited data. This makes development of clinical trial protocols difficult and contributes to the uncertainty around whether or not a potential therapy is efficacious. The use of data standards to aggregate data from multiple sources, and the use of such integrated databases to develop statistical models can inform protocol development and reduce the risks in developing new therapies. Achieving regulatory endorsement of such models through defined pathways at the US Food and Drug Administration and European Medicines Authority allows such tools to be used by the drug development community for defined contexts of use without further need for discussion of the underlying model(s). The Duchenne Regulatory Science Consortium (D-RSC) has brought together multiple stakeholders to develop a clinical trial simulation tool for Duchenne muscular dystrophy using such an approach. Here we describe the work of D-RSC as an example of how such an approach may be effective at reducing uncertainty in drug development for rare diseases, and thus bringing effective therapies to patients faster.
This is a preview of subscription content, log in to check access.
Access options
Buy single article
Instant access to the full article PDF.
US$ 39.95
Price includes VAT for USA
Subscribe to journal
Immediate online access to all issues from 2019. Subscription will auto renew annually.
US$ 99
This is the net price. Taxes to be calculated in checkout.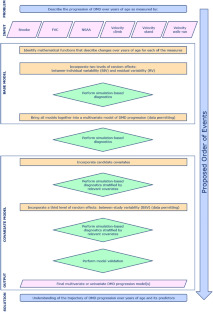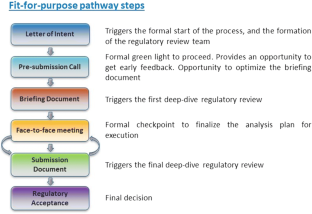 Abbreviations
BIV:

Between-individual variability

BMI:

Body mass index

BSV:

Between-study variability

CDISC:

Clinical data interchange standards consortium

CHMP:

Committee for medicinal products for human use

CINRG:

Cooperative international neuromuscular research group

DMD:

Duchenne muscular dystrophy

D-RSC:

Duchenne regulatory science consortium

EMA:

European Medicines Authority

FDA:

Food and Drug Administration

FFP:

Fit-for-purpose

LOI:

Letter of intent

MID3:

Model-informed drug discovery and development

QNM:

Qualification of novel methodologies

RV:

Residual variability

SAWP:

Scientific advice working party

TAUG:

Therapeutic area user guide
References
1.

PDUFA Reauthorization Performance Goals and Procedures Fiscal Years 2018 through 2022. https://www.fda.gov/downloads/ForIndustry/UserFees/PrescriptionDrugUserFee/UCM511438.pdf

2.

Conrado DJ, Karlsson MO, Romero K, Sarr C, Wilkins JJ (2017) Open innovation: towards sharing of data, models and workflows. Eur J Pharm Sci Off J Eur Fed Pharm Sci. 15(109S):S65–S71

3.

Haas M, Stephenson D, Romero K, Gordon MF, Zach N, Geerts H, Brain Health Modeling Initiative (BHMI) (2016) Big data to smart data in Alzheimer's disease: real-world examples of advanced modeling and simulation. Alzheimers Dement J Alzheimers Assoc. 12(9):1022–1030

4.

Ito K, Corrigan B, Romero K, Anziano R, Neville J, Stephenson D, Lalonde R (2013) Understanding placebo responses in Alzheimer's disease clinical trials from the literature meta-data and CAMD database. J Alzheimers Dis JAD. 37(1):173–183

5.

Romero K, Ito K, Rogers JA, Polhamus D, Qiu R, Stephenson D, Mohs R, Lalonde R, Sinha V, Wang Y, Brown D, Isaac M, Vamvakas S, Hemmings R, Pani L, Bain LJ, Corrigan B, Alzheimer's Disease Neuroimaging Initiative, Coalition Against Major Diseases (2015) The future is now: model-based clinical trial design for Alzheimer's disease. Clin Pharmacol Ther 97(3):210–214

6.

Romero K, Corrigan B, Tornoe CW, Gobburu JV, Danhof M, Gillespie WR, Gastonguay MR, Meibohm B, Derendorf H (2010) Pharmacometrics as a discipline is entering the "industrialization" phase: standards, automation, knowledge sharing, and training are critical for future success. J Clin Pharmacol 50(9 Suppl):9S–19S

7.

Romero K, Sinha V, Allerheiligen S, Danhof M, Pinheiro J, Kruhlak N, Wang Y, Wang S-J, Sauer J-M, Marier JF, Corrigan B, Rogers J, Lambers Heerspink HJ, Gumbo T, Vis P, Watkins P, Morrison T, Gillespie W, Gordon MF, Stephenson D, Hanna D, Pfister M, Lalonde R, Colatsky T (2014) Modeling and simulation for medical product development and evaluation: highlights from the FDA-C-Path-ISOP 2013 workshop. J Pharmacokinet Pharmacodyn 41(6):545–552

8.

FAQs About Rare Diseases|Genetic and Rare Diseases Information Center (GARD)—an NCATS Program [Internet]. [cited 2019 Jan 9]. https://rarediseases.info.nih.gov/diseases/pages/31/faqs-about-rare-diseases

9.

Gobburu JVS, Lesko LJ (2009) Quantitative disease, drug, and trial models. Annu Rev Pharmacol Toxicol 49(1):291–301

10.

Romitti PA, Zhu Y, Puzhankara S, James KA, Nabukera SK, Zamba GKD, Ciafaloni E, Cunniff C, Druschel CM, Mathews KD, Matthews DJ, Meaney FJ, Andrews JG, Conway KMC, Fox DJ, Street N, Adams MM, Bolen J, on behalf of the MD STARnet (2015) Prevalence of Duchenne and Becker Muscular Dystrophies in the United States. Pediatrics 135(3):513–521

11.

Aartsma-Rus A, Ginjaar IB, Bushby K (2016) The importance of genetic diagnosis for Duchenne muscular dystrophy. J Med Genet 53(3):145–151

12.

McDonald CM, Henricson EK, Abresch RT, Duong T, Joyce NC, Hu F, Clemens PR, Hoffman EP, Cnaan A, Gordish-Dressman H (2018) Long-term effects of glucocorticoids on function, quality of life, and survival in patients with Duchenne muscular dystrophy: a prospective cohort study. The Lancet. 391(10119):451–461

13.

Arora H, Willcocks RJ, Lott DJ, Harrington AT, Senesac CR, Zilke KL, Daniels MJ, Xu D, Tennekoon GI, Finanger EL, Russman BS, Finkel RS, Triplett WT, Byrne BJ, Walter GA, Sweeney HL, Vandenborne K (2018) Longitudinal timed function tests in Duchenne muscular dystrophy: imagingDMD cohort natural history. Muscle Nerve 58(5):631–638

14.

Gloss D, Moxley RT, Ashwal S, Oskoui M (2016) Practice guideline update summary: corticosteroid treatment of Duchenne muscular dystrophy: Report of the Guideline Development Subcommittee of the American Academy of Neurology. Neurology. 86(5):465–472

15.

Bushby K, Finkel R, Birnkrant DJ, Case LE, Clemens PR, Cripe L, Kaul A, Kinnett K, McDonald C, Pandya S, Poysky J, Shapiro F, Tomezsko J, Constantin C, DMD Care Considerations Working Group (2010) Diagnosis and management of Duchenne muscular dystrophy, part 1: diagnosis, and pharmacological and psychosocial management. Lancet Neurol. 9(1):77–93

16.

Salzberg DC, Mann JR, McDermott S (2018) Differences in race and ethnicity in muscular dystrophy mortality rates for males under 40 Years of Age, 2006–2015. Neuroepidemiology. 50(3–4):201–206

17.

Guiraud S, Davies KE (2017) Pharmacological advances for treatment in Duchenne muscular dystrophy. Curr Opin Pharmacol 34:36–48

18.

Drug Development Pipeline [Internet]. Parent Project Muscular Dystrophy. [cited 2019 Jan 9]. https://www.parentprojectmd.org/research/current-research/drug-development-pipeline/

19.

Search of: Recruiting, Not yet recruiting Studies | Interventional Studies | Duchenne Muscular Dystrophy—List Results—ClinicalTrials.gov [Internet]. [cited 2019 Jan 9]. https://clinicaltrials.gov/ct2/results?recrs=ab&type=Intr&cond=Duchenne+Muscular+Dystrophy

20.

McDonald CM, Henricson EK, Abresch RT, Han JJ, Escolar DM, Florence JM, Duong T, Arrieta A, Clemens PR, Hoffman EP, Cnaan A (2013) The cooperative international neuromuscular research group duchenne natural history study—a longitudinal investigation in the era of glucocorticoid therapy: design of protocol and the methods used. Muscle Nerve 48(1):32–54

21.

Ricotti V, Ridout DA, Pane M, Main M, Mayhew A, Mercuri E, Manzur AY, Muntoni F, UK NorthStar Clinical Network (2016) The NorthStar ambulatory assessment in Duchenne muscular dystrophy: considerations for the design of clinical trials. J Neurol Neurosurg Psychiatry 87(2):149–155

22.

Pane M, Mazzone ES, Sivo S, Sormani MP, Messina S, D'Amico A, Carlesi A, Vita G, Fanelli L, Berardinelli A, Torrente Y, Lanzillotta V, Viggiano E, Ambrosio DP, Cavallaro F, Frosini S, Barp A, Bonfiglio S, Scalise R, De Sanctis R, Rolle E, Graziano A, Magri F, Palermo C, Rossi F, Donati MA, Sacchini M, Arnoldi MT, Baranello G, Mongini T, Pini A, Battini R, Pegoraro E, Previtali S, Bruno C, Politano L, Comi GP, Bertini E, Mercuri E (2014) Long term natural history data in ambulant boys with Duchenne muscular dystrophy: 36-month changes. PLoS ONE 9(10):e108205

23.

A study of Tadalafil for Duchenne Muscular Dystrophy—full text view—ClinicalTrials.gov [Internet]. [cited 2019 Jan 9]. https://clinicaltrials.gov/ct2/show/NCT01865084

24.

Open label study of GSK2402968 in subjects with Duchenne muscular dystrophy—full text view—ClinicalTrials.gov [Internet]. [cited 2019 Jan 9]. https://clinicaltrials.gov/ct2/show/NCT01480245

25.

Phase 2b study of PTC124 in Duchenne/Becker muscular dystrophy (DMD/BMD)—full text view—ClinicalTrials.gov [Internet]. [cited 2019 Jan 9]. https://clinicaltrials.gov/ct2/show/NCT00592553

26.

A phase 2 study to evaluate the safety, efficacy, pharmacokinetics and pharmacodynamics of PF-06252616 in Duchenne muscular dystrophy—full text view—ClinicalTrials.gov [Internet]. [cited 2019 Jan 9]. https://clinicaltrials.gov/ct2/show/NCT02310763

27.

Goemans N, Tulinius M, Kroksmark A-K, Wilson R, van den Hauwe M, Campion G (2017) Comparison of ambulatory capacity and disease progression of Duchenne muscular dystrophy subjects enrolled in the drisapersen DMD114673 study with a matched natural history cohort of subjects on daily corticosteroids. Neuromuscul Disord NMD. 27(3):203–213

28.

Bello L, Morgenroth LP, Gordish-Dressman H, Hoffman EP, McDonald CM, Cirak S, CINRG investigators (2016) DMD genotypes and loss of ambulation in the CINRG Duchenne Natural History Study. Neurology. 87(4):401–409

29.

Senesac CR, Lott DJ, Willcocks RJ, Duong T, Smith BK (2019) Lower extremity functional outcome measures in duchenne muscular dystrophy-a Delphi survey. J Neuromuscul Dis. 6(1):75–83

30.

joebenclark. Duchenne muscular dystrophy v1.0 [Internet]. CDISC. 2017 [cited 2019 Jan 9]. https://www.cdisc.org/standards/therapeutic-areas/duchenne-muscular-dystrophy/duchenne-muscular-dystrophy-v10

31.

Conrado DJ, Denney WS, Chen D, Ito K (2014) An updated Alzheimer's disease progression model: incorporating non-linearity, beta regression, and a third-level random effect in NONMEM. J Pharmacokinet Pharmacodyn 41(6):581–598

32.

Ahn JE, Karlsson MO, Dunne A, Ludden TM (2008) Likelihood based approaches to handling data below the quantification limit using NONMEM VI. J Pharmacokinet Pharmacodyn 35(4):401–421

33.

Bergstrand M, Karlsson MO (2009) Handling data below the limit of quantification in mixed effect models. AAPS J 11(2):371–380

34.

Schram G, Fournier A, Leduc H, Dahdah N, Therien J, Vanasse M, Khairy P (2013) All-cause mortality and cardiovascular outcomes with prophylactic steroid therapy in Duchenne muscular dystrophy. J Am Coll Cardiol 61(9):948–954

35.

Passamano L, Taglia A, Palladino A, Viggiano E, D'Ambrosio P, Scutifero M, Rosaria Cecio M, Torre V, Luca DE, Picillo E, Paciello O, Piluso G, Nigro G, Politano L (2012) Improvement of survival in Duchenne muscular dystrophy: retrospective analysis of 835 patients. Acta Myol 31(2):121–125

36.

Rall S, Grimm T (2012) Survival in Duchenne muscular dystrophy. Acta Myol 31(2):117–120

37.

Van Ruiten HJA, Marini Bettolo C, Cheetham T, Eagle M, Lochmuller H, Straub V, Bushby K, Guglieri M (2016) Why are some patients with Duchenne muscular dystrophy dying young: an analysis of causes of death in North East England. Eur J Paediatr Neurol 20(6):904–909

38.

Kohavi R (1995) A study of cross-validation and bootstrap for accuracy estimation and model selection. Ijcai 14:1137–1145

39.

Research C for DE and development & approval process (Drugs)—drug development tools: fit-for-purpose Initiative [Internet]. [cited 2019 Jan 10]. https://www.fda.gov/drugs/developmentapprovalprocess/ucm505485.htm
Acknowledgements
We would like to thank the members of the D-RSC consortium who have funded and participated in this project. We would also like to thank those who have contributed data to the project and made these analyses possible, in particular the CINRG Investigators for the CINRG DNHS study, and the Imaging-DMD consortium. KRA is partially supported as a UK National Institute for Health Research (NIHR) Senior Investigator Emeritus (NI-SI-0512-10159). MH received funding from Project HERCULES, which is funded by Duchenne UK. KRA and MC were partially supported by Project HERCULES. Critical Path Institute is supported in part by Grant No. 5U18FD005320 from the Food and Drug Administration.
Cooperative International Neuromuscular Research Group (CINRG) Investigators
V Vishwanathan, S. Chidambaranathan (Sundaram Medical Foundation and Apollo Children's Hospital, Chennai, India); W. Douglas Biggar, Laura C. McAdam (Holland Bloorview Kids Rehab Hospital, Toronto, Ontario, Canada);Jean K. Mah (Alberta Children's Hospital, Calgary, Alberta, Canada); Mar Tulinius (Queen Silvia Children's Hospital, Göteborg, Sweden); Avital Cnaan, Lauren P. Morgenroth, Robert Leshner, Carolina Tesi-Rocha, Mathula Thangarajh, Tina Duong (Children's National Medical Center, Washington DC, USA); Andrew Kornberg, Monique Ryan (Royal Children's Hospital, Melbourne, Victoria, Australia); Yoram Nevo (Hadassah Hebrew University Hospital, Jerusalem, Israel); Alberto Dubrovsky (Instituto de Neurosciencias Fundacion Favaloro, Buenos Aires, Argentina); Paula R. Clemens, Hoda Abdel-Hamid (University of Pittsburgh and Department of Veterans Affairs, Pittsburgh, Pennsylvania, USA); Anne M. Connolly, Alan Pestronk (Washington University in St Louis, St Louis, Missouri, USA); Jean Teasley (Children's Hospital of Virginia, Richmond, Virginia, USA); Tulio E. Bertorini (University of Tennessee, Memphis, Tennessee, USA); Richard Webster (Children's Hospital at Westmead, Sydney, New South Wales, Australia); Hanna Kolski, (University of Alberta, Edmonton, Alberta, Canada); Nancy Kuntz, Sherilyn Driscoll, John B. Bodensteiner (Mayo Clinic, Rochester, Minnesota, USA); Jose Carlo (University of Puerto Rico, San Juan, Puerto, Rico), Ksenija Gorni (University of Pavia and Niguarda Ca' Granda Hospital, Milan, Italy); Timothy Lotze (Texas Children's Hospital, Houston, Texas, USA); John W. Day, Peter Karachunski (University of Minnesota, Minneapolis, Minnesota, USA); Erik K. Henricson, Richard T. Abresch, Nanette C. Joyce, and Craig M. McDonald (University of California, Davis, Sacramento, California, USA).
The Cooperative International Neuromuscular Research Group (CINRG) Duchenne Natural History Study (DNHS) was funded by the U.S. Department of Education/NIDRR (#H133B031118, #H133B090001); U.S. Department of Defense (#W81XWH-12-1-0417); National Institutes of Health/NIAMS (#R01AR061875); Parent Project Muscular Dystrophy. The authors thank the dedicated CINRG DNHS researchers. Additional CINRG DNHS network sites and researchers who contributed to this project include: University of California, Davis—Michelle Cregan, Erica Goude, Alina Nicorici, Merete Glick, Linda Johnson, Jay Han; Holland Bloorview Kids Rehabilitation—Laila Eliasoph, Elizabeth Hosaki, Angela Gonzales, Vivienne Harris; Alberta Children's Hospital—Angela Chiu, Karla Sanchez, Natalia Rincon, Tiffany Haig; Queen Silvia Children's Hospital—Anne-Christine Alhander, Lisa Wahlgren, Anne-Berit Ekstrom, Anna-Karin Kroksmark, Ulrika Sterky; Children's National Medical Center—Marissa Birkmeier, Sarah Kaminski, Allyn Toles; Royal Children's Hospital—Kate Carroll, Katy DeValle, Rachel Kennedy, Andrew Kornberg, Dani Villano; Hadassah Hebrew University Hospital—Adina Bar Leve, Elana Wisband, Debbie Yaffe; Instituto de Neurosciencias Fundacion Favaloro—Luz Andreone, Jose Corderi, Lilia Mesa, Lorena Levi; Children's Hospital of Pittsburgh of UPMC and the University of Pittsburgh–Hoda Abdel-Hamid, Christopher Bise, Ann Craig, Casey Nguyen, Andrea Smith, Jason Weimer; Washington University, St. Louis—M. Al-Lozi, Julaine Florence, Betsy Malkus, Renee Renna, Jeanine Schierbacker, Catherine Seiner, Charlie Wulf; Children's Hospital of Virginia–Susan Blair, Barbara Grillo, Karen Jones, Eugenio Monasterio; University of Tennessee, Memphis—Meegan Barrett-Adair, Judy Clift, Cassandra Feliciano, Rachel Young; Children's Hospital of Westmead—Kristy Rose, Richard Webster, Stephanie Wicks; University of Alberta—Lucia Chen, Cameron Kennedy; the CINRG DNHS Coordinating Center—Adrienne Arrieta, Tanisha Brown-Caines, Avital Cnaan, Tina Duong, Fengming Hu, Lauren Morgenroth, Wenze Tang.
ACT DMD Study Group
McDonald CM, Campbell C, Torricelli RE, Finkel RS, Flanigan KM, Goemans N, Heydemann P, Kaminska A, Kirschner J, Muntoni F, Osorio AN, Schara U, Sejersen T, Shieh PB, Sweeney HL, Topaloglu H, Tulinius M, Vilchez JJ, Voit T, Wong B, Alfano LN, Eagle M, James MK, Lowes L, Mayhew A, Mazzone ES, Nelson L, Rose KJ, Abdel-Hamid HZ, Apkon SD, Barohn RJ, Bertini E, Bloetzer C, de Vaud LC, Butterfield RJ, Chabrol B, Chae JH, Jongno-Gu DR, Comi GP, Darras BT, Dastgir J, Desguerre I, Escobar RG, Finanger E, Guglieri M, Hughes I, Iannaccone ST, Jones KJ, Karachunski P, Kudr M, Lotze T, Mah JK, Mathews K, Nevo Y, Parsons J, Péréon Y, de Queiroz Campos Araujo AP, Renfroe JB, de Resende MBD, Ryan M, Selby K, Tennekoon G, Vita G.
Tadalafil DMD Study Group
Abdel-Hamid H, Apkon S, Barohn R, Belousova E, Bertini E, Brandsema J, Bruno C, Burnette W, Butterfield R, Byrne B, Campbell C, Carlo J, Chae JH, Chandratre S, Comi G, Connolly A, De Groot I, Deconinck N, Dooley J, Dubrovsky A, Durigneux J, Finanger E, Finkel R, Frank LM, Goemans N, Harper A, Hattori A, Herguner O, Iannaccone S, Janas J, Jong YJ, Kirschner J, Komaki H, Kuntz N, Lee WT, Leung E, Mah J, Mathews K, McDonald CM, Mercuri E, McMillan H, Mueller-Felber W, Lopez de Munain A, Nakamura A, Niks E, Ogata K, Pascual S, Pegoraro E, Pereon Y, Renfroe B, Sanka RB, Schallner J, Schara U, Selby K, Sendra II, Servais L, Smith E, Sparks S, Topaloglu H, Victor R, Vilchez JJ, Wicklund M, Wilichoswki E, Wong B.
UC Davis (DMD-1000) and UC Davis 2 (DMD-1000A)
Richard T. Abresch, Gergory T. Carter, Erik Henricson, and Craig M. McDonald.
Ethics declarations
Conflict of interest
The D-RSC Consortium includes Biophytis, Catabasis Pharmaceuticals, Mallinckrodt, Pfizer, Santhera Pharmaceuticals, Sarepta Therapeutics and Wave Life Sciences. The ImagingDMD Network is funded through NIH Grant RO1AR056973. KRA has served as a paid consultant, providing methodological advice, to; Abbvie, Amaris, Allergan, Astellas, AstraZeneca, Boehringer Ingelheim, Bristol-Meyers Squibb, Creativ-Ceutical, GSK, ICON/Oxford Outcomes, Ipsen, Janssen, Eli Lilly, Merck, NICE, Novartis, NovoNordisk, Pfizer, PRMA, Roche and Takeda, and has received research funding from Association of the British Pharmaceutical Industry (ABPI), European Federation of Pharmaceutical Industries & Associations (EFPIA), Pfizer and Sanofi. He is a Partner and Director of Visible Analytics Limited, a healthcare consultancy company. CMM has served as a consultant for clinical trials for PTC Therapeutics, and outside the submitted work as a consultant for Biomarin, Sarepta, Eli Lilly, Pfizer, Santhera Pharmaceuticals, Cardero Therapeutics, Inc., Catabasis, Capricor Therapeutics, Astellas and FibroGen; serves on external advisory boards related to Duchenne muscular dystrophy for PTC Therapeutics, Eli Lilly, Sarepta Therapeutics, Santhera Pharmaceuticals, and Capricor; and reports grants from US Dept. of Education/NIDRR, NIDILRR, US NIH/NIAMS, US Dept. of Defense, and Parent Project Muscular Dystrophy US, during the conduct of the study. Project HERCULES, which supported MH, KRA and MC, is funded by Duchenne UK, Pfizer, PTC Therapeutics, Roche, Summit Therapeutics PLC, Sarepta Therapeutics Inc, Wave Life Sciences USA Inc, Solid Biosciences, Santhera Pharmaceuticals and Catabasis Pharmaceuticals." MC has served as a paid consultant, providing methodological advice, to ICON/Oxford Outcomes and Roche. DChapman, LH and CV are employees and shareholders of Pfizer.
Additional information
Publisher's Note
Springer Nature remains neutral with regard to jurisdictional claims in published maps and institutional affiliations.
About this article
Cite this article
Conrado, D.J., Larkindale, J., Berg, A. et al. Towards regulatory endorsement of drug development tools to promote the application of model-informed drug development in Duchenne muscular dystrophy. J Pharmacokinet Pharmacodyn 46, 441–455 (2019). https://doi.org/10.1007/s10928-019-09642-7
Received:

Accepted:

Published:

Issue Date:
Keywords
Rare diseases

Duchenne muscular dystrophy consortium (D-RSC)

Model-informed drug development

Drug development tools

Regulatory endorsement