Abstract
In this study, a novel medium-chain-length polyhydroxyalkanoate (mcl-PHA) film containing 39.25 mol% 3-hydroxyhexadecanoic acid (3HHD) was developed using a solution casting method. The pore sizes of the mcl-PHA film ranged from 150 to 250 nm. The thermal properties of the mcl-PHA film were characterised. The endothermic melting temperature (Tm) was 71.0 °C, the glass transition temperature (Tg) was about 1.1 °C, and the crystallinity (Xc) was 40.8%. The dye removal efficiency of mcl-PHA was evaluated under the following four different conditions: (a) dark, (b) sunlight, (c) ultraviolet (UV) light, and (d) fluorescent light. The highest dye removal of 49.7% was observed under sunlight after 210 min of treatment. The treated textile wastewater was also evaluated for the removal of suspended solids (SS), total solids (TS), and total dissolved solids (TDS), and the chemical oxygen demand (COD) and biochemical oxygen demand (BOD) were also evaluated. The results indicated that after treatment with the mcl-PHA film the dye wastewater had low COD and BOD and low SS, TS, and TDS. The COD was reduced by more than 61.0% after 135 min, and all tested values passed the requirements given by the National Standards-Waste Discharge Quality Standards for Industrial Units and Projects (Thailand).
Access options
Buy single article
Instant access to the full article PDF.
USD 39.95
Price excludes VAT (USA)
Tax calculation will be finalised during checkout.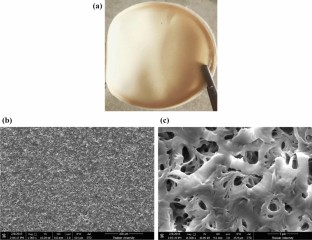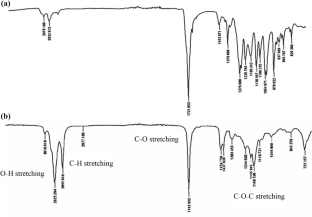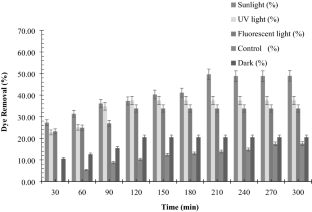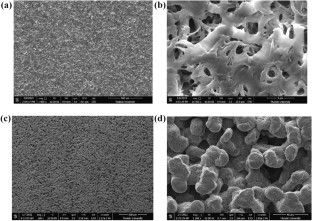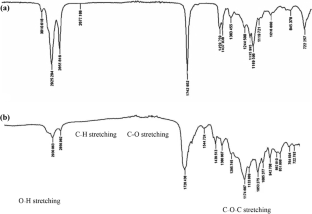 References
Hsu TC, Chiang CS (1997) J Environ Sci Health C 32:1921

Pala A, Tokat E (2002) Water Res 36:2920

Kim TH, Park D, Yang J, Kim S (2004) J Hazardous Mater 112:95–103

Gao BY, Yue QY, Wang Y, Zhou WZ (2007) J Environ Manag 82:167

Bhatia SC (2017) Pollution control in textile industry. CRC Press, Boca Raton

Sivaram NM, Gopal PM, Barik D (2019) Energy from toxic organic waste for heat and power generation. Woodhead Publishing, Cambridge

Parisi ML, Fatarella E, Spinelli D, Pogni R, Basosi R (2015) J Clean Prod 108:514

Georgiou D, Aivazidis A, Hatiras J, Gimouhopoulos K (2003) Water Res 37:2248

Merzouk B, Madani K, Sekki A (2010) Desalination 250:573

Georgiou D, Melidis P, Aivasidis A, Gimouhopoulos K (2002) Dyes Pigm 52:69

Ustun GE, Solmaz SKA, Birgul A (2007) Resour Conserv Recycl 52:425

Holkar CR, Jadhav AJ, Pinjari DV, Mahamuni NM, Pandit AB (2016) J Environ Manage 182:351

Ozturk E, Karaboyacı M, Yetis U, Yigit NO, Kitis M (2015) J Clean Prod 88:116

Kang SF, Chen MC (1997) Water Sci Technol 36:215

Robinson T, Mcmullan G, Marchant R, Nigham P (2001) Bioresour Technol 77:247

Sudesh K, Bhubalan K, Chuah JA, Kek YK, Kamilah H, Sridewi N, Lee YF (2011) Appl Microbiol Biotechnol 89:1373

Sridewi N, Lee YF, Sudesh K (2011) Hindawi 11:597854

David C, Arivazhagan M, Balamurali MN, Shanmugarajan D (2015) Hindawi 9:195879

Heitmann AP, Patrício PSO, Coura IR, Pedroso EF, Souza PP, Mansur HS, Mansur A, Oliveira LCA (2016) Appl Catal B 189:141

Lee SY (1996) Biotechnol Bioeng 49:1

Sudesh K, Abe H, Doi Y (2000) Prog Polym Sci 25:1503

Satoh Y, Tajima K, Nakamoto S, Xuerong H, Matsushima T, Ohshima T, Kawano S, Erata T, Dairi T, Munekata M (2011) J Appl Microbiol 111:811–817

Choonut A, Prasertsan P, Klomklao S, Sangkharak K (2020) J Polym Environ 28:2410–2421

Singh AK, Bhati R, Mallick N (2015) Curr Biotechnol 4:65

Akmil-Başar C, Önal Y, Kiliçer T, Eren D (2005) J Hazardous Mater 127:73

Baldez EE, Robaina NF, Cassella JR (2008) J Hazardous Mater 159:580

Cheung H, Tanke RS, Torrence GP (2011) Acetic Acid, Ullmann's encyclopedia of industrial chemistry. Wiley Online Library, Hoboken

Terada M, Marchessault RH (1999) Int J Biol Macromol 25:207

Jacquel N, Lo CW, Wu HS, Wei YH, Wang SS (2007) AIChE J 53:2704

Tardiff RG (1977) J Am Water Works Assoc 69:658

Weisel CP, Jo WK (1996) Environ Health Perspect 104:48

Choonut A, Prasertsan P, Klomklao S, Sangkharak K (2020) Curr microbial 77:3044–3056

Anbukarasu P, Sauvageau D, Elias A (2015) Sci Rep 5:17884

Tanikkul P, Sullivan GL, Sarp S, Pisutpaisal N (2020) Case Stud Chem Environ Eng 2:100045

Sangkharak K, Paichid N, Yunu T, Prasertsan P (2020) J Polym Environ 28:1893

Binhayeeding N, Yunu T, Pichid N, Klomklao S, Sangkharak K (2020) Process Biochem 95:174

Song JJ, Yoon SC, Yu SM, Lenz RW (1998) Int J Biol Macromol 23:165

Sangkharak K, Prasertsan P (2012) J Gen Appl Microbil 58:173

APHA, Awwa, WEF (2012) Standard methods for examination of water and wastewater. American Public Health Association, Washington

Prat D, Hayler J, Wells A (2014) Green Chem 16:4546

Kim M (2005) Korean J Hum Ecol 14:321

Yalpani M, Marchessault RH, Morin FG, Monasterios CJ (1991) Macromolecules 24:6046

Yalpani M (1993) US patent 5191016

Volova T, Kiselev E, Vinogradova O, Nikolaeva E, Chistyakov A, Sukovatiy A, Shishatskaya E (2014) PLoS ONE 9:1

Bergstrand A, Uppström S, Larsson A (2014) Int J Polym Sci 958975:8

Bergstrand A, Andersson H, Cramby J, Sott K, Larsson K (2012) J Biomater Nanobiotechnol 3:431

Zhijiang C (2006) J Mater Sci Mater Med 17:1297

Ke Y, Liu C, Zhang X, Xiao M, Wu G (2017) Macromol Mater Eng 1700258:1

Martinez-Sanz M, Villano M, Oliveira C, Albuquerque MGE, Majone M, Reis M, Lopez-Rubio A, Lagaron JM (2014) New Biotechnol 31:364

Sathiyanarayanan G, Bhatia SK, Song HS, Jeon JM, Kim J, Kyung Lee Y, Kim YG, Yang YH (2017) Int J Biol Macromol 97:710

Wellen RMR, Rabello MS, Araujo Júnior IC, Fechine GJM, Canedo EL (2015) Polímeros 25:296

Chen J, Zhang L, Chen J, Chen G (2007) Chin J Chem Eng 15:391

Loureiro NC, Ghosh S, Viana JC, Esteves JL (2015) Polym Plast Technol Eng 54:350

Kong Y, Hay JN (2002) Polymer 43:3873

Noda I, Green PR, Satkowski MM, Schechtman LA (2005) Biomacromol 6:580

Matsusaki H, Abe H, Doi Y (2000) Biomacromol 1:17

Savenkova L, Gercberga Z, Bibers I, Kalnin M (2000) Process Biochem 36:445

Kim JS, Renekar DH (1999) Polym Compos 20:124

Marschessault RH, Monasterios CJ, Morin FG, Sundararajan PR (1990) Int J Biol Macromol 12:158

Ye HM, Li H, Yang Y (2016) Colloid Polym Sci 294:795

Gopi S, Kontopoulou M, Ramsay BM, Ramsay JA (2018) Int J Biol Macromol 119:1248

Shamala TR, Divyashree MS, Davis R, Latha Kumari KS, Vijayendra SVN, Raj B (2009) Indian J Microbiol 49:251

Pandey A, Ahmed S, Kumar V, Singh P, Kothari R (2016) In book: Emerging energy alternative for sustainable environment

Singh B, Sharma N (2008) Polym Degrad Stab 93:561

Prado AGS, Costa LL (2009) J Hazardous Mater 169:297

Kuhn KP, Chaberny IF, Massholder K, Stickler M, Benz VW, Sonntag H (2003) Chemosphere 53:71

Bergamini RBM, Dezotti M, De Araujo LRR, Azevedo B (2008) J Adv Oxid Technol 11:308

Yew SP, Tang HY, Sudesh K (2006) Polym Degrad Stab 91:1800

Neppolian B, Choi HC, Sakthivel S, Arabindoo B, Murugesan V (2002) Chemosphere 46:1173

Carlos AKG, Wypych F, Moraes SG, Duran N, Nagata N, Peralta-Zamora P (2000) Chemosphere 40:433

Standord U, Gray KA, Kamat PV (1996) HCR Adv Educ Rev Het Chem Rev 3:77

Sadeghi-Kiakhani M, Arami M, Gharanjig K (2012) J Appl Polym Sci 127:1

Sen F, Demirbas O, Harbi Calımlı M, Aygunl A, Hakkı Alma M, Salih Nas M (2018) Appl Water Sci 8:206

Anithaa T, Senthil Kumar S, Sathish Kumar K (2016) J Water Process Eng 13:127

Sartape AS, Mandhare AM, Jadhav VV, Raut PD, Anuse MA, Kolekar SS (2017) Arab J Chem 10:3229

Riis V, Mai W (1988) J Chromatogr 445:245

Mohd Rafatullah M, Ismail S, Ahmad A (2019) Water 11:1304

Chaber P, Kwiecien M, Zięba M, Sobota M, Adamus G (2017) RSC Adv 7:35096

Gunatilake SK (2015) Methods 1:14

Du Q, Wei H, Li AM (2018) Environ Chem 37:1293

Qu P, Zhao J, Shen T, Hidaka H (1998) J Mol Catal A Chem 129:257

Iwata T, Doi Y, Nakayama S, Sasatsuki H, Teramachi S (1999) Int J Biol Macromol 25:169

Hiraishi A, Khan ST (2003) Appl Microbiol Biotechnol 61:103

Laycock B, Nikolic M, Colwell JM, Gauthier E, Halley P, Bottle S, George G (2017) Prog Polym Sci 71:144 

Numata K,  Abe H,  Iwata T (2009) Materials 2:1104

Crittenden JC, Zhang Y, Hand DW, Perram DL, Marchand EG (1996) Water Environ Res 68:270

Gouvêa CAK, Wypych F, Moraes SG, Durán N, Peralta-Zamora P (2000) Chemosphere 40:443
Acknowledgements
The authors would like to thank Thailand Research Fund (TRF) Grant for Researcher (project number RSA 6180066), Energy Policy and Planning Office (EPPO), Ministry of Energy, Thailand and Development Institute at Thaksin University for financial support.
Ethics declarations
Conflict of interest
On behalf of all authors, the corresponding author states that there is no conflict of interest.
Additional information
Publisher's Note
Springer Nature remains neutral with regard to jurisdictional claims in published maps and institutional affiliations.
About this article
Cite this article
Choonut, A., Prasertsan, P., Klomklao, S. et al. An Environmentally Friendly Process for Textile Wastewater Treatment with a Medium-Chain-Length Polyhydroxyalkanoate Film. J Polym Environ 29, 3335–3346 (2021). https://doi.org/10.1007/s10924-021-02121-6
Accepted:

Published:

Issue Date:

DOI: https://doi.org/10.1007/s10924-021-02121-6
Keywords
COD removal

Dye removal

3-hydroxyhexadecanoic acid

Mcl-PHA film

Solution casting method