Abstract
A modified microbial polysaccharide based biopolymer has been investigated as a potential candidate towards development of sustainable biomaterials and bioplastics. An in-depth study was carried out to biosynthesize, characterize and assess any possible mutagenic potential and ecotoxicity of the microbial polysaccharide biopolymer. Microstructural investigations using confocal microscopy, Fourier transform (FT)-Raman depth profile mapping and scanning electron microscopy (SEM) of the biosynthetically modified polysaccharide revealed internal structural perturbations, as well as occlusion of granular pores by extraneous materials. The Raman 3D mapping depth profile along with time-of-flight (MALDI-TOF) mass spectrometry also indicated important structural and surface modifications, which could be correlated to the production of microbial exopolysaccharides and secondary metabolites. The study then looked into any possible genetic mutation and ecological risks associated with the biosynthetically modified polysaccharide through the investigation of genotoxicity and ecotoxicity. The genotoxicity study was carried out through bacterial reverse gene mutation (Ames) test by using two different strains (TA98 and TA100) of bacteria. The results did not indicate any mutagenic effect against either of the strains used for the biopolymer samples and was found to be genotoxically safe. Ecotoxicity tests, carried out using bioluminescent bacteria Vibrio fisheri further indicated no ecotoxicity within the given experimental conditions. The study measured the half maximal effective concentration (EC50) to cause a 50% decrease in the light output of the bacteria, a measure of ecotoxicological response of the biopolymer. Overall, results from this study indicated that the novel biopolymer was genotoxically and ecotoxically safe, which offers immense potential for future use of this biopolymer.
This is a preview of subscription content, log in to check access.
Access options
Buy single article
Instant access to the full article PDF.
US$ 39.95
Price includes VAT for USA
Subscribe to journal
Immediate online access to all issues from 2019. Subscription will auto renew annually.
US$ 99
This is the net price. Taxes to be calculated in checkout.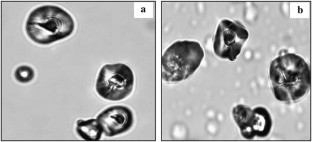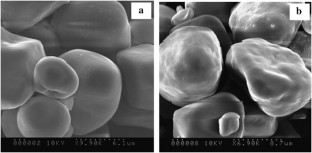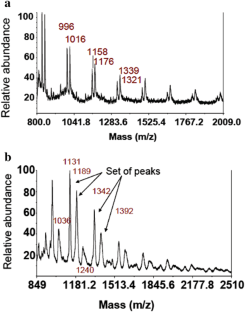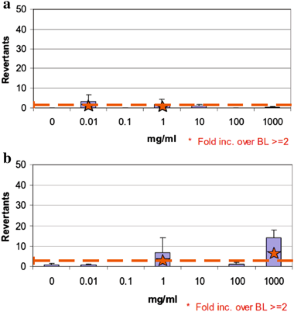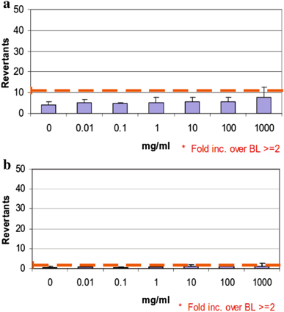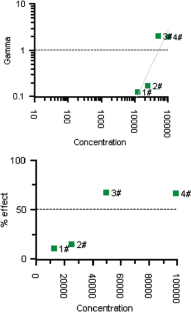 References
1.

van Soest JJG, Dziechciarek Y, Philipse AP (2002).) in: Starch and starch containing origins-structure, properties and new technologies. Yuryev VP, Cesaro A, Bergthaller WJ (eds) Nova Science Publishers, New York

2.

Wurzburg OB (1986) Modified starches: properties and uses. CRC Press, Boca Raton

3.

Sandford PA, Baird J (1983) in: Industrial utilization of polysaccharides. Aspinall GO Academic Press, New York

4.

Yua L, Deana K, Li L (2006) Prog Polym Sci 31:576

5.

Hulleman S, Janssen F, Feil H (1998) Polymer 39:2043

6.

W. M. Doane (1994) Cereal Foods World 39:556

7.

Roper H, Koch H (1990) Starch = Starke 42:123

8.

Chandy T,Sharma C (1990) Biomater Artif Cell Artif Organ 18:24.

9.

Nishimura K, Nishimura S, Nishi N, Saiki I, Tokura S (1984) Vaccine 2:93

10.

Shelke NB, James R, Laurencin CT, Kumbar SG (2014) Polym Adv Technol 25:448

11.

Alvarez-Lorenzo C, Blanco-Fernandez B, Puga AM, Concheiro A (2013) Adv Drug Deliv Rev 65(9):1148–1171

12.

Chadha S, Bhandari J (2013) Pharm. Biomed. Anal 87:82–97

13.

Lee KY, Jeong L, Kang Y, Lee SJ, Park WH (2009) Adv Drug Deliv Rev 61(12):1020

14.

Rokhade P, Patil SA, Aminabhavi TM (2007) Carbohydr Polym 67(4):605

15.

Freudenberg U, Liang Y, Kiick KL, Werner C (2016) Adv Mater 28:8861

16.

Palumbo FS, Pitarresi G, Fiorica C, Rigogliuso S, Ghersi G, Giammona G (2013) Mater Sci Eng C 33(5):2541

17.

Cheng Y, Nada AA, Valmikinathan CM, Lee P, Liang D, Yu X, Kumbar SG (2014) J Appl Polym Sci 131(4):39934

18.

Filion TM, Kutikov A, Song J (2011) Med Chem Lett 21(17):5067

19.

Raemdonck K, Martens TF, Braeckmans K, Demeester J, De Smedt SC (2013) Adv Drug Deliv Rev 65(9):1123

20.

Ruas-Madiedo P, Tuinier R, Kanning M, Zoon P (2002) Int Dairy J 12:689

21.

Srinivasa PC, Tharanathan RN (2007) Food Rev Int 23:53

22.

Campos CA, Gerschenson LN, Flores SK (2011) Food Bioprocess Technol 4:849

23.

Van den Broek LAM, Knoop RJI, Kappen FHJ, Boeriu CG (2015) Carbohydr Polym 116:237

24.

Avella M, de Vlieger JJ, Errico ME, Fischer S, Vacca P, Volpe MG (2005) Food Chem 93:467

25.

Cerqueira MA, Bourbon AI, Pinheiro AC, Martins JT, B.W.S. Souza, Teixeira JA, Vicente AA (2011) Trends Food Sci Technol 22:662

26.

Rodriguez SB, Ghosh, R. Jeng, Sain M (2010) J Polym Environ 18:430

27.

Banerjee A, Bandyopadhyay R (2016) Int J Biol Macromolec 87:295

28.

Selbmann L, Stingle F, Petruccioli M (2003) Antonie Van Leeuwenhoek 84(2003):135

29.

Huang R, Jeng, Sain M, Saville B, Hubbes M (2007) BioResources 1(2):257

30.

Cerning J (1990) FEMS Microbiol Lett 87:113

31.

Patel K, Michaud P, Singhania RR, Soccol CR, Pandey A (2010) Food Technol Biotechnol 48(4):451

32.

Bandyopadhyay-Ghosh S, Jeng R, Mukherjee J, Sain M (2010) J Polym Environ 18:231

33.

Maron M, Ames BN (1983) Mut Res 113:173

34.

Benhamou N, Lafontaine JG, Joly JR, Ouellette GB (1985) Can J Bot 63:1185

35.

Beckman H (1956) Phytopathology 46:605

36.

Brasier CM (1979) Nature 281:78

37.

Miller HJ, Elgersma DM (1976) Neth J Plant Pathol 82:51

38.

Svaldi R, Elgersma DM (1982) Eur J Forest Pathol 12:29

39.

Wetzel L, Shi Y-C, Schmidt U (2010) Vib Spectrosc 53(1):173

40.

Guerrini A, Mazzotti, L. Boni, Pistocchi R (1998) Aquat Microb Ecol 15:247

41.

Grant A, Frison SL, Yeung J, Vasanthan T, Sporns P (2003) J Agric Food Chem 51(21):6137

42.

Laštovičková M, Mazanec K, Benkovská D, Bobál'ová J (2010) J Inst Brew 116:245

43.

Flückiger-Isler S, Baumeister M, Braun K, Gervais V, Hasler-Nguyen N, Reimann R, Van Gompel J, Wunderlich H-G, Engelhard G (2004) Mutat Res 558(1–2):181

44.

Chandrasekaran CV, Srikanth HS, Anand MS, Joshua Allan J, Hipolith Viji MM, Amit A (2013) Hum Exp Toxicol 32:992

45.

Sprague JB, Ramsay BA (1965) J Fish Res Board Can 22:425

46.

DEV L34-DIN EN ISO 11348, 1998, Beuth Verlag, Berlin, Germany.

47.

la Farré M, Garc´ıa M-J, Tirapu L, Ginebreda A, Barceló D (2001) Anal Chim Acta 427:181

48.

Persoone B, Marsalek, Blinova I, Törökne A, Zarina D, Manusadzianas L, Naleczawecki G, Tofan L, Stepanova N, Tothova L, Kolar B (2003) Environ Toxicol 18:395
Acknowledgements
The authors gratefully acknowledge Natural Sciences and Engineering Research Council of Canada (NSERC), Ontario Centres of Excellence (OCE) Canada and Canadian General Tower Ltd. for their support for this research and EMSL Analytical, Inc., USA for their help with the toxicity tests.
About this article
Cite this article
Bandyopadhyay-Ghosh, S., Ghosh, S.B., Rodriguez, A. et al. Biosynthesis, Microstructural Characterisations and Investigation of In-Vitro Mutagenic and Eco-Toxicological Response of a Novel Microbial Exopolysaccharide Based Biopolymer. J Polym Environ 26, 365–374 (2018). https://doi.org/10.1007/s10924-016-0925-x
Keywords
Exopolysaccharide

Biopolymer

Biomaterial

Biocompatibility

Ecotoxcity

Genotoxicity