Abstract
Bio-based materials are being developed, increasingly, because of the need for sustainable, environmentally friendly, processes and products. We have made natural rubber composites containing low cost fillers derived from agro-industrial wastes, namely, eggshells, carbon fly ash, processing tomato peels and guayule bagasse. Composites manufactured with 35 phr (parts per hundred rubber) of carbon black (particle size 108 ± 31 nm) were used as a reference filled material. The amount of carbon black was gradually replaced by a specific waste-derived macro (<300 µm diameter) or micro (<38 µm diameter) filler. Despite differences in particle size distribution and surface chemistry, the tensile properties of micro sized tomato peels composite were similar to those of the carbon black reference composite. Composites manufactured using micro sized particles at low loadings (5 and 10 phr) of carbon fly ash and eggshells, as co-fillers with carbon black, also demonstrated comparable tensile results to those of composites manufactured solely with carbon black. Hierarchical cluster analysis partitioned the data into five groups of composites having statistically similar mechanical properties. Composites containing micro sized particles at low loadings (5 and 10 phr) were grouped in clusters 1, 2 and 5. These clusters gathered composites with the highest tensile strength and 300 % modulus. As the amount of non-carbon black filler increased above 10 phr and up to 35 phr (maximum filler loading used), the composites became weaker than the carbon black filled composites and modulus decreased.
Access options
Buy single article
Instant access to the full article PDF.
US$ 39.95
Tax calculation will be finalised during checkout.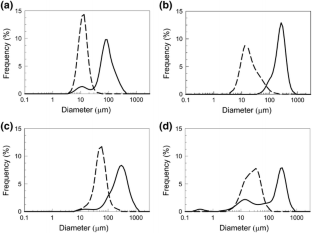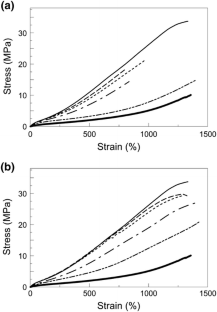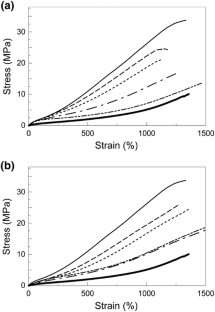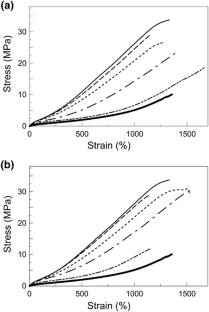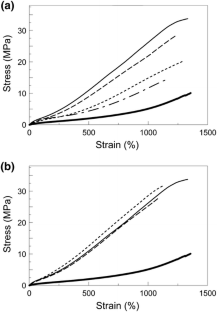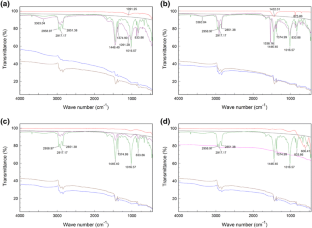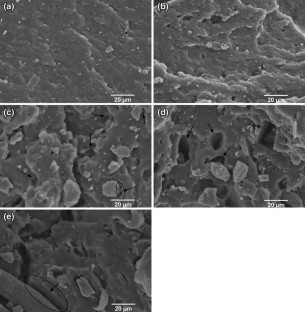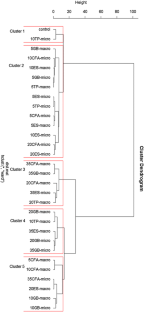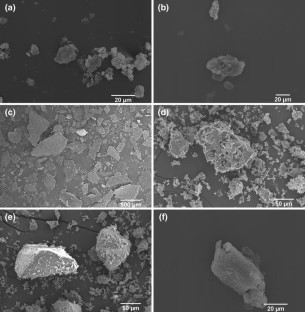 References
1.

Steinbüchel A (2003) Curr Opin Microbiol 6:261

2.

Chenal JM, Gauthier C, Chazeau L, Guy L, Bomal Y (2007) Polymer 48:6893

3.

Visakh PM, Thomas S, Oksman K, Mathew AP (2012) Compos Part A Appl Sci 43:735

4.

Rodgers B, Waddell W (2013) In: Mark JE, Erman B, Roland M (eds) The science and technology of rubber. Academic Press, London, pp 417–471

5.

Fröhlich J, Niedermeier W, Luginsland HD (2005) Compos Part A Appl Sci 36:449

6.

Andrio A, Compañ V, Reis-Nunes RC, López ML, Riande E (2000) J Membr Sci 178:65

7.

Ismail H, Edyham MR, Wirjosentono B (2002) Polym Test 21:139

8.

Jacob M, Thomas S, Varughese KT (2004) Compos Sci Technol 64:955

9.

Bai W, Li K (2009) Compos Part A Appl Sci 40:1597

10.

Bras J, Hassan ML, Bruzesse C, Hassan EA, El-Wakil NA, Dufresne A (2010) Ind Crop Prod 32:627

11.

Bendahou A, Kaddami H, Dufresne A (2010) Eur Polym J 46:609

12.

Pasquini D, de Morais Teixeira E, da Silva Curvelo AA, Belgacem MN, Dufresne A (2010) Ind Crop Prod 32:486

13.

Majeed K, Jawaid M, Hassan A, AbuBakar A, Abdul Khalil HPS, Salema AA, Inuwa I (2013) Mater Des 46:391

14.

Intharapat P, Kongnoo A, Kateungngan K (2013) J Polym Environ 21:245

15.

Ishak ZAM, Bakar AA (1995) Eur Polym J 31:259

16.

Thornsbury S, Farah Wells H, Bond J (2013) Vegetable and pulses yearbook data. A report for the economic research service, USDA

17.

United States Department of Agriculture, Chickens and Eggs 2013 Summary (National Agricultural Statistics Service 2014)

18.

Hamilton RG, Cornish K (2010) Ind Crop Prod 31:197

19.

Byers JT (2001) In: Baranwal KC, Stephens HL (eds) Basic elastomer technology. American Chemical society, Rubber division, OH, pp 82–111

20.

ASTM Standard D3182-15 (2015) Standard practice for rubber—materials, equipment, and procedures for mixing standard compounds and preparing standard vulcanized sheets. ASTM International, West Conshohocken, PA. doi:10.1520/D3182-15

21.

ASTM Standard D412-06a (2013) Standard test methods for vulcanized rubber and thermoplastic elastomers—tension. ASTM International, West Conshohocken, PA. doi:10.1520/D0412-06AR13

22.

Pal K, Rajasekar R, Kang DJ, Zhang ZX, Pal SK, Das CK, Kim JK (2010) Mater Design 31:1156

23.

Pal K, Pal SK, Das CK, Kim JK (2012) Mater Des 35:863

24.

Afiq MM, Azura AR (2013) Int Biodeterior Biodegr 85:139

25.

Xu T, Jia Z, Luo Y, Jia D, Peng Z (2015) Appl Surf Sci 328:306

26.

Ali AMM, Subban RHY, Bahron H, Winie T, Latif F, Yahya MZA (2008) Ionics 14:491

27.

Riyajan SA, Sasithornsonti Y, Phinyocheep P (2012) Carbohyd Polym 89:251

28.

Fernandez-Berridi MJ, Gonzalez N, Mugica A, Bernicot C (2006) Thermochim Acta 444:65

29.

Sae-Oui P, Rakdee C, Thanmathorn P (2002) J Appl Polym Sci 83:2485

30.

Engin B, Demirtas H, Eken M (2006) Radiat Phys Chem 75:268

31.

Sumayya A, Panicker CY, Varghese HT, Harikumar B (2008) Rasayan J Chem 1:548

32.

Gönen M, Öztürk S, Balköse D, Okur S, Ülkü S (2010) Ind Eng Chem Res 49:1732

33.

Mihajlović S, Sekulić Ž, Daković A, Vućinić D, Jovanović V, Stojanović J (2009) Ceram-Silikaty 53:268

34.

Mihajlović SR, Vućinić DR, Sekulić ŽT, Milićević SZ, Kolonja BM (2013) Powder Technol 245:208

35.

Khan I, Bhat AH (2014) In: Thomas S, Maria HJ, Joy JP, Chan CH, Pothen LA (eds) Natural rubber materials, composites and nanocomposites. The Royal Society of Chemistry, London, pp 467–487

36.

Nakayama FS (2005) Ind Crop Prod 22:3
Acknowledgments
We thank Ohio Third Frontier, Ohio Research Scholars Program in Technology-Enabling and Emergent Materials (TECH 09-026), and USDA National Institute of Food and Agriculture (Hatch project 230837) that provided financial support for this project. We also thank Fulbright for sponsoring our student Cindy Barrera during her Ph.D. Program.
About this article
Cite this article
Barrera, C.S., Cornish, K. Novel Mineral and Organic Materials from Agro-Industrial Residues as Fillers for Natural Rubber. J Polym Environ 23, 437–448 (2015). https://doi.org/10.1007/s10924-015-0737-4
Keywords
Renewable materials

Natural rubber

Bio-based composites

Reinforcing