Abstract
The green rigid polyurethane (PU) foam has been developed with 100 % soy polyol after optimization of formulation ingredients and lignin has been introduced and isocyanate content reduced in the green rigid PU foam. The cellulosic nanofibers have also been successfully incorporated and dispersed in green rigid PU foam to improve the rigidity. The influence of nano cellulose fiber modification (enzymatic treatment, hydrophobic modification with latex) on the foam density, open cell content, foam raise height, water vapor, and mechanical properties of rigid PU foam were studied. The foamed structures were examined using scanning electron microscopy to determine the cell size and shape due to the addition of cellulosic nanofibers. The odor test were performed to evaluate the odor concentration 100 % soyol based PU foam including lignin and nanofiber and compared to 100 % synthetic based polyol PU foam. The experimental results indicated that the compression and impact properties improved due to the modification of nano cellulosic fibers. The odor concentration level of nanofiber reinforced rigid PU foam reduced significantly compared to 100 % PU foam due to the replacing of isocyanate content. It can be said that with an appropriate combination of replacing isocyanate by lignin and addition of nanofiber, rigid PU foam properties could be improved.
This is a preview of subscription content, log in to check access.
Access options
Buy single article
Instant access to the full article PDF.
US$ 39.95
Price includes VAT for USA
Subscribe to journal
Immediate online access to all issues from 2019. Subscription will auto renew annually.
US$ 99
This is the net price. Taxes to be calculated in checkout.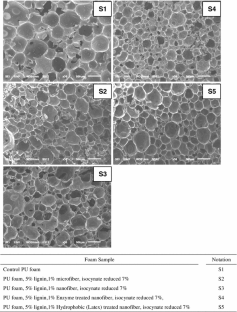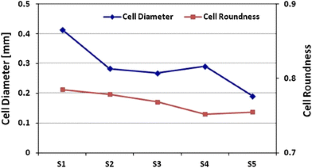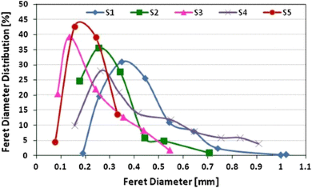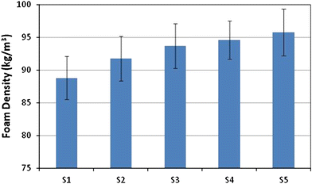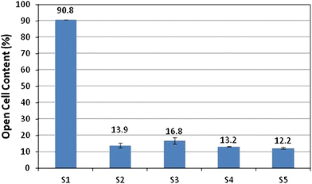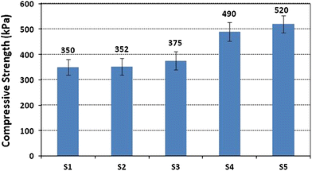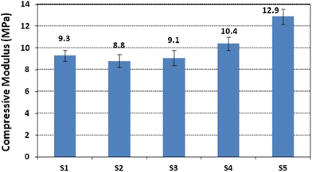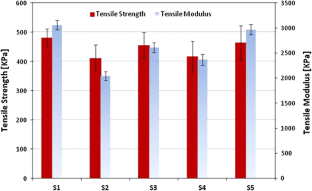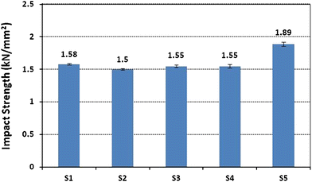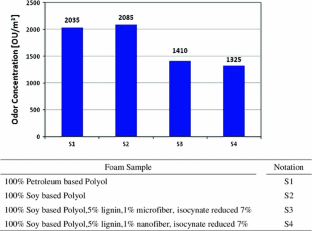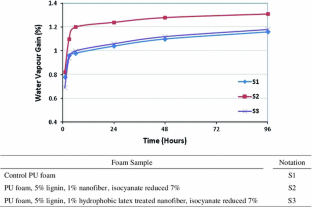 References
1.

Banik I, Sain M (2008) J Reinf Plast Compos 27:1745

2.

Banik I, Sain M (2008) J Reinf Plast Compos 27:1515

3.

Banik I, Sain M (2008) J Reinf Plast Compos 27:357

4.

Gu R, Sain M, Konar SK (2013) Ind Crops Prod 42:273

5.

Gu R, Konar S, Sain M (2012) J Am Oil Chem Soc 89:2103

6.

Khazabi M, Gu R, Sain M (2011) BioResources 6:3757

7.

Gu R, Khazabi M, Sain M (2011) BioResources 6:3775

8.

Mielewski D (2012) Greening and light-weighting automotive: Ford's vision for a sustainable automotive industry, 12th international conference on biocomposites: transition to green materials, May 6–8, 2012 Niagara Falls, Ontario Canada

9.

Lora JH (2008) In: Belgacem MN, Gandini A (eds) Monomers, polymers and composites from renewable resources, chapter 10. Elsevier, United kingdom, pp 225–242

10.

Ramesh NS, Rasmussen DH, Campbell GA (1994) Polym Eng Sci 34:1685

11.

Antonietti M, Goltner C (1997) Angew Chem Int Ed Engl 36:36

12.

Schmid G (1994) Clusters and colloids. VCH, Weinheim

13.

Bledzki AK, Faruk O (2005) J Appl Polym Sci 97:1090

14.

Bledzki AK, Faruk O (2006) Macromol Mater Eng 291:1226

15.

Bledzki AK, Faruk O (2006) Compos Part A 37:1358

16.

Luo X, Mohanty A, Misra M (2012) J Am Oil Chem Soc 89:2057

17.

Silva MC, Takahashi JA, Chaussy D, Belgacem MN, Silva GG (2010) J Appl Polym Sci 117:3665

18.

Luo X, Mohanty A, Misra M (2013) Ind Crops Prod 47:13

19.

Yeung P, Broutman LJ (1977) In: Proceedings of SPI, 32nd annual technical conference, Rein forced Plastics Division, Section 9-B

20.

Bledzki AK, Faruk O (2005) J Cell Plast 41:539

21.

Luo X, Mohanty A, Misra M (2013) Macromol Mater Eng 298:412

22.

Harris SH, Kreter PE, Polley CW (1998) J Cell Plast 24:486
Acknowledgments
The authors gratefully acknowledge the NSERC-Innovative Green Wood Fibre Products Network Grant for the financial support for this research work. The authors are grateful for the generous donation of materials provided by the manufacturers listed in the "Experimental" section.
About this article
Cite this article
Faruk, O., Sain, M., Farnood, R. et al. Development of Lignin and Nanocellulose Enhanced Bio PU Foams for Automotive Parts. J Polym Environ 22, 279–288 (2014). https://doi.org/10.1007/s10924-013-0631-x
Keywords
Soy based polyurethane foam

Isocyanate

Lignin

Cellulosic nanofiber