Abstract
Green composite fibers (339–612 nm in diameter) have been developed from wood pulp, acetylated wood pulp and polyethylene oxide under various concentrations by electrospinning process. A polymer solution concentration of 7 wt% with 5 wt% wood pulp have been found to produce uniform composite fibers. Scanning electron microscopy micro-images demonstrated that composite fibers diameter and morphology depended on the processing parameters, such as solution concentration and molecular weight of polymer. Transmission electron microscopy and laser confocal microscopy observations indicated that the acetylated wood was well dispersed and oriented along the length of composite fibers axis. X-ray diffraction studies revealed that the structure of electrospun composite fibers became more non-crystalline.
This is a preview of subscription content, log in to check access.
Access options
Buy single article
Instant access to the full article PDF.
US$ 39.95
Price includes VAT for USA
Subscribe to journal
Immediate online access to all issues from 2019. Subscription will auto renew annually.
US$ 99
This is the net price. Taxes to be calculated in checkout.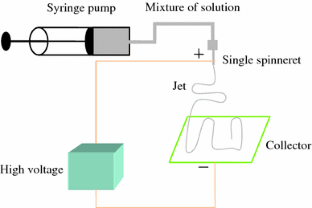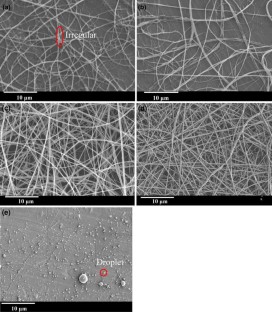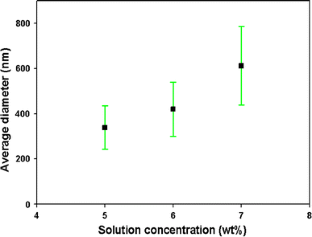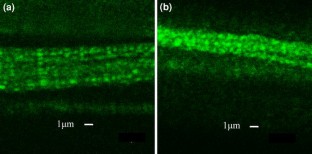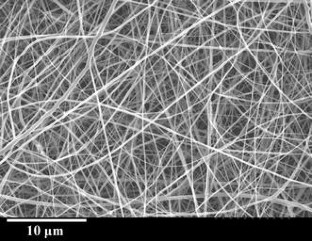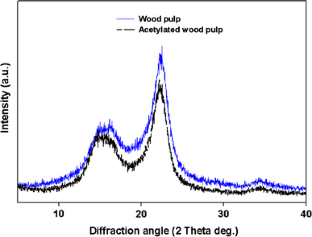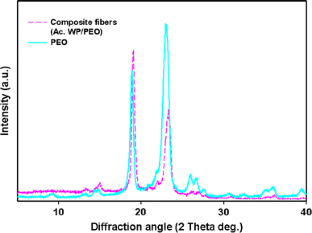 References
1.

Awal A, Ghosh S, Sain M (2010) J Therm Anal Calorim 99:695–701

2.

Awal A, Ghosh S, Sain M (2009) J Mater Sci 44:2876–2881

3.

Baltazar-y-Jimenez A, Sain M (2009) Can Chem News 61:14–27

4.

Baltazar-y-Jimenez A, Bistritz M, Schulz E, Bismarck A (2008) Compos Sci Technol 68:215–227

5.

Saheb DN, Jog JP (1999) Adv Polym Technol 18:351–363

6.

Bledzki AK, Reihmane S, Gassan J (1996) J Appl Polym Sci 59:1329–1336

7.

Joshi SV, Drzal LT, Mohanty AK, Arora S (2004) Compos A Appl Sci Manuf 35:371–376

8.

Awal A, Cescutti G, Ghosh SB, Müssig J (2011) Compos A 42:50–56

9.

Huber T, Muessig J (2008) Compos Interfaces 15:335–349

10.

Müssig J, Rau S, Herrmann AS (2006) J Nat Fibers 3:59–80

11.

Sain M, Panthapulakkal S (2006) Ind Crops Prod 23:1–8

12.

Alemdar A, Sain M (2008) Compos Sci Technol 68:557–565

13.

Kim C-W, Kim D-S, Kang S-Y, Marquez M, Joo YL (2006) Polymer 47:5097–5107

14.

Ruan D, Zhang L, Zhou J, Jin H, Chen H (2004) Macromol Biosci 4:1105–1112

15.

Fink HP, Weigel P, Purz HJ, Ganster J (2001) Prog Polym Sci 26:1473–1524

16.

Gupta VB, Kothari VK (1997) Manufactured fibre technology. Chapman and Hall, London

17.

Frenot A, Henriksson MW, Walkenström P (2007) J Appl Polym Sci 103:1473–1482

18.

Samatham R, Kim KJ (2006) Polym Eng Sci 46:954–959

19.

Frenot A, Chronakis IS (2003) Curr Opin Colloid Interface Sci 8:64–75

20.

Darrell HR, Iksoo C (1996) Nanotechnology 7:216

21.

Dersch R, Liu T, Schaper AK, Greiner A, Wendorff JH (2003) J Polymer Sci Part A 41:545–553

22.

Gupta P, Elkins C, Long TE, Wilkes GL (2005) Polymer 46:4799–4810

23.

Huang Z-M, Zhang YZ, Kotaki M, Ramakrishna S (2003) Compos Sci Technol 63:2223–2253

24.

Ramakrishna S, Fujihara K, Teo W-E, Yong T, Ma Z, Ramaseshan R (2006) Mater Today 9:40–50

25.

Matthews JA, Wnek GE, Simpson DG, Bowlin GL (2002) Biomacromolecules 3:232–238

26.

Li WJ, Laurencin CT, Caterson EJ, Tuan RS, Ko FK (2002) J Biomed Mater Res 60:613–621

27.

Deitzel JM, Kleinmeyer J, Harris D, Beck Tan NC (2001) Polymer 42:261–272

28.

Kim K, Lee K, Khil M, Ho Y, Kim H (2004) Fibers Polym 5:122–127
Acknowledgments
The authors would like to gratefully acknowledge financial support of this study given by NSERC-CRD and Biocar, Canada. The authors also would like to thank Dr. Chowdhury for his valuable support in this study.
About this article
Cite this article
Awal, A., Sain, M. Cellulose–Polymer Based Green Composite Fibers by Electrospinning. J Polym Environ 20, 690–697 (2012). https://doi.org/10.1007/s10924-012-0428-3
Keywords
Green composite fibers

Electrospinning

Scanning electron microscopy (SEM)

Laser confocal microscopy

X-ray diffraction studies (XRD)