Abstract
Past research has shown that rapport and cooperation between individuals is related to the level of nonverbal synchrony they achieve in their interactions. This study investigates the extent to which staff and clients with mild to borderline intellectual disability achieve interactional synchrony in daily social interactions. Whilst there has been work examining how staff can adapt their verbal communication to help achieve better mutual understanding, there has been an absence of work concerning the responsiveness of staff and clients regarding their nonverbal behavior. Nineteen staff members video-recorded a social interaction with one of their clients in which the client had a need for support. The recordings were analyzed using cross recurrence quantification analysis. In addition, fifteen staff members as well as clients with an intellectual disability completed a questionnaire on the quality of the nineteen video-recorded interactions. Analysis of the nonverbal patterns of interaction showed that the staff–client dyads achieved interactional synchrony, but that this synchrony is not pervasive to all nonverbal behaviors. The client observers appeared to be more sensitive to this synchrony or to value it more highly than the staff raters. Staff observers were sensitive to quantitative measures of talking. The more staff in the interactions talked, the lower the quality rating of the interaction. The more the clients talked, the more positively the staff observers rated the interactions. These findings have implications for how collaborative relationships between clients and support workers should be understood.
Access options
Buy single article
Instant access to the full article PDF.
USD 39.95
Price includes VAT (USA)
Tax calculation will be finalised during checkout.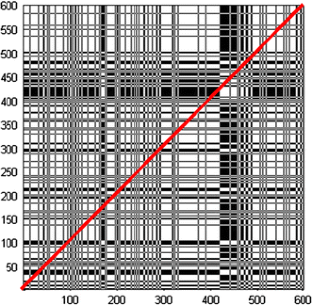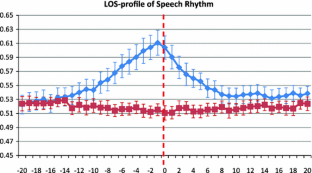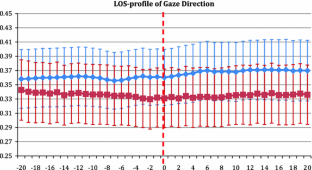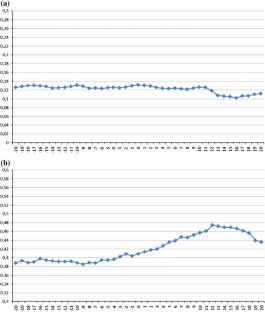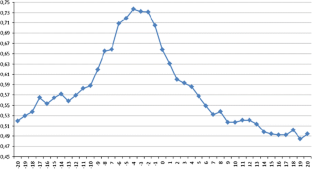 References
Antaki, C., & Rapley, M. (1996). 'Quality of life' talk: The liberal paradox of psychological testing. Discourse and Society, 7, 293–316. doi:10.1177/0957926596007003002.

Antaki, C., Young, N., & Finlay, M. (2002). Shaping clients' answers: Departures from neutrality in care-staff interviews with people with a learning disability. Disability and Society, 17, 435–455. doi:0.1080/09687590220140368.

Argyle, M., & Cook, M. (1976). Gaze and mutual gaze. Cambridge: Cambridge University Press.

Bartlett, C., & Bunning, K. T. (1997). The importance of communication partnerships: A study to investigate the communicative exchanges between staff and adults with learning disabilities. British Journal of Learning Disabilities, 25, 148–153. doi:10.1111/j.1468-3156.1997.tb00030.x.

Bernieri, F. J., & Rosenthal, R. (1991). Interpersonal coordination: Behavior matching and interactional synchrony. In R. S. Feldman & B. Rime (Eds.), Fundamentals of nonverbal behavior (pp. 401–432). NY: Cambridge University Press.

Bradshaw, J. (2001). Complexity of staff communication and reported level of understanding skills in adults with intellectual disability. Journal of Intellectual Disability Research, 45, 233–243. doi:10.1046/j.1365-2788.2001.00318.x.

Cacioppo, J. T., Visser, P. S., Pickett, C. L., et al. (2006). Social neuroscience: People thinking about thinking people. Cambridge, MA: MIT Press.

Cappella, J. N., & Planalp, S. (1981). Talk and silence sequences in informal conversations iii: Interspeaker influence. Human Communication Research, 7(2), 117–132.

Chapple, E. D. (1970). Culture and biological man: Explorations in behavioral anthropology. NY: Holt, Rinehart & Winston.

Chartrand, T. L., & Bargh, J. A. (1999). The chameleon effect: The perception-behavior link and social interaction. Journal of Personality and Social Psychology, 76, 893–910. doi:10.1037/0022-3514.76.6.893.

Church, K. W. (1993). Char align: A program for aligning parallel texts at the character level. In Proceedings of the 31st annual meeting of the association for computational linguistics (Vol. 31, pp. 1–8).

Dale, R., & Spivey, M. J. (2005). Categorical recurrence analysis of child language. In Proceedings of the 27th annual meeting of the cognitive science society (pp. 530–535). Mahwah, NJ: Lawrence Erlbaum.

Dale, R., & Spivey, M. J. (2006). Unraveling the dyad: Using recurrence analysis to explore patterns of syntactic coordination between children and caregivers in conversation. Language Learning, 56, 391–430. doi:10.1111/j.1467-9922.2006.00372.x.

de Graag, J. A., Cox, R. F. A., Hasselman, F., Jansen, J., & de Weerth, C. (2012). Functioning within a relationship: Mother-infant synchrony and infant sleep. Infant Behavior and Development, 35, 252–263. doi:10.1016/j.infbeh.2011.12.006.

Delaherche, E., Chetouani, M., Mahdaoui, A., Saint-Georges, C., Viaux, S., & Cohem, D. (2012). Interpersonal synchrony: A survey of evaluation methods across disciplines. IEEE Transactions on Affective Computing, 3, 349–365. doi:10.1109/T-AFFC.2012.12.

Duchan, J. F. (1986). Language intervention through sense-making and fine tuning. In R. L. Schiefelbusch (Ed.), Language competence, assessment and intervention (pp. 75–84). NY: College Hill Press.

Duncan, B., Miller, S., & Sparks, J. (2004). The heroic client: A revolutionary way to improve effectiveness through client directed, outcome informed therapy. San Francisco: Jossey Bass.

Eckmann, J. P., Kamphorst, S. O., & Ruelle, D. (1987). Recurrence plots of dynamical systems. Europhysics Letters, 5, 973–977. doi:10.1209/0295-5075/4/9/004.

Finlay, W. M. L., Walton, C., & Antaki, C. (2008). Promoting choice and control in residential services for people with learning disabilities. Disability and Society, 23, 349–360. doi:10.1080/09687590802038860.

Fowler, C. A., Richardson, M. J., Marsh, K., & Shockley, K. D. (2008). Language use, coordination and the emergence of cooperative action. In A. Fuchs & V. Jirsa (Eds.), Coordination: Neural, behavioral and social dynamics (pp. 161–180). Berlin: Springer.

Giles, H., Coupland, J., & Coupland, N. (1991). Accommodation theory: Communication, context, and consequences. In H. Giles, J. Coupland, & N. Coupland (Eds.), Contexts of accommodation: Developments in applied sociolinguistics (pp. 1–68). Cambridge: Cambridge University Press.

Goodwin, C. (1981). Conversational organization: Interaction between speakers and hearers. NY: Academic Press.

Hove, M. J., & Risen, J. L. (2009). It's all in the timing: Interpersonal synchrony increases affiliation. Social Cognition, 27, 949–960. doi:10.1521/soco.2009.27.6.949.

Hutchins, E. (1995). Cognition in the wild. Cambridge, MA: MIT Press.

Isenhower, R. W., Marsh, K. L., Richardson, M. J., Helt, M., Schmidt, R. C., & Fein, D. (2012). Rhythmic bimanual coordination is impaired in children with autism spectrum disorder. Research in Autism Spectrum Disorders, 6, 25–31. doi:10.1016/j.rasd.2011.08.005.

Jahoda, A., Dagnan, D., Kroese, B. S., Pert, C., & Trower, P. (2009). Cognitive behavioural therapy: From face to face interaction to a broader contextual understanding of change. Journal of Intellectual Disability Research, 53, 759–771. doi:10.1111/j.1365-2788.2009.01189.x.

Jingree, T., Finlay, W. M. L., & Antaki, C. (2006). Empowering words, disempowering actions: An analysis of interactions between staff members and people with learning disabilities in residents' meetings. Journal of Intellectual Disability Research, 50, 212–226. doi:10.1111/j.1365-2788.2005.00771.x.

Leudar, I. (1981). Strategic communication in mental retardation. In W. I. Fraser & R. Grieve (Eds.), Communication with normal and retarded children (pp. 113–129). Bristol, UK: John Wright and Sons.

Lichtwarck-Aschoff, A., Hasselman, F., Cox, R. F. A., Pepler, A., & Granic, I. (2012). A characteristic destabilization profile in parent–child interactions associated with treatment efficacy for aggressive children. Nonlinear Dynamics, Psychology, and Life Sciences, 16, 353–379. Pubmed: 22695153.

Linell, P., Gustavsson, L., & Juvonen, P. (1988). Interactional dominance in dyadic communication: A presentation of initiative-response analysis. Linguistics, 26, 415–442. doi:10.1515/ling.1988.26.3.415.

Louwerse, M. M., Dale, R., Bard, E. G., & Jeuniaux, P. (2012). Behavior matching in multimodal communication is synchronized. Cognitive Science, 1, 1–24. doi:10.1111/j.1551-6709.2012.01269.

Marwan, N., Romano, M. C., Thiel, M., & Kurths, J. (2007). Recurrence plots for the analysis of complex systems. Physics Reports, 438(5–6), 237–329. doi:10.1016/j.physrep.2006.11.001.

McConkey, R., Morris, I., & Purcell, M. (1999). Communications between staff and adults with intellectual disabilities in naturally occurring settings. Journal of Intellectual disabilities Research, 43, 194–205. doi:10.1046/j.1365-2788.1999.00191.x.

McGarva, A. R., & Warner, R. M. (2003). Attraction and social coordination: Mutual entrainment of vocal activity rhythms. Journal of Psycholinguistic Research, 32, 335–354. doi:0090-6905/03/0500-0335/0.

McNeill, D. (1992). Hand and mind: What gestures reveal about thought. Chicago, IL: University of Chicago Press.

Miles, L. K., Nind, L. K., & Macrae, N. (2009). The rhythm of rapport: Interpersonal synchrony and social perception. Journal of Experimental Social Psychology, 45, 585–589. doi:10.1016/j.jesp.2009.02.002.

Moore, D. G. (2001). Reassessing emotion recognition performance in people with mental retardation: A review. American Journal on Mental Retardation, 106, 481–502. doi:10.1352/0895-8017(2001)106<0481:RERPIP>2.0.CO;2.

Noldus. (2009). The observer XT. Wageningen, The Netherlands: Noldus Information Technology.

Novick, D., Hansen, B., & Ward, K. (1996). Coordinating turn-taking with gaze, Proceedings of the International Conference on Spoken Language Processing (ICSLP-96), Philadelphia, PA, October, 1996, 3, 1888-91.

Reuzel, E., Embregts, P. J. C. M., Bosman, A. M. T., van Nieuwenhuijzen, M., & Jahoda, A. (2012). Interactional patterns between staff and clients with borderline to mild intellectual disabilities. The nature of staff client social interactions. Journal of Intellectual Disability Research. doi:10.1111/j.1365-2788.2011.01515.x.

Richardson, D. C., & Dale, R. (2005). Looking to understand: the coupling between speakers' and listeners' eye movement and it's relationship to discourse comprehension. Cognitive Science, 29, 1045–1060. doi:10.1207/s15516709cog0000_29.

Richardson, D. C., Dale, R., & Kirkham, N. Z. (2007). The art of conversation is coordination. Psychological Science, 18, 407–413. doi:10.1111/j.1467-9280.2007.01914.x.

Sacks, H. (1992). Lectures on conversation (Vol. II). Cambridge, MA: Blackwell.

Schmidt, R. C., Morr, S., Fitzpatrick, P. A., & Richardson, M. J. (2012). Measuring the dynamics of interactional synchrony. Journal of Nonverbal Behavior, 36, 263–279. doi:10.1007/s10919-012-0138-5.

Schmidt, R. C., & O'Brien, B. (1998). Modeling interpersonal coordination dynamics: Implications for a dynamical theory of developing systems. In P. C. Molenaar & K. Newell (Eds.), Dynamic systems and development: Beyond the metaphor (pp. 221–240). Mahwah, NJ: Erlbaum.

Sebanz, N., Bekkering, H., & Knoblich, G. (2006). Joint action: Bodies and minds moving together. Trends in Cognitive Sciences, 10(2), 70–76. doi:10.1016/j.tics.2005.12.009.

Shockley, K., Butwill, M., Zbilut, J. P., & Webber, C. L. (2002). Cross recurrence quantification of coupled oscillators. Physics Letters, 305, 59–69. doi:10.1016/S0375-9601(02)01411-1.

Shockley, K., Richardson, D. C., & Dale, R. (2009). Conversation and coordinative structures. Topics in Cognitive Science, 1, 305–319. doi:10.1111/j.1756-8765.2009.01021.x.

Social Exclusion Unit. (2005). Improving services, improving lives: Evidence and key themes. Interim report. London: Office of the Deputy Prime Minister.

Street, R. L. (1984). Speech convergence and speech evaluation in fact finding interviews. Human Communication Research, 11, 139–169. doi:10.1111/j.1468-2958.1984.tb00043.x.

Tickle-Degnen, L., & Rosenthal, R. (1990). The nature of rapport and its nonverbal correlates. Psychological Inquiry, 1, 285–293. doi:10.1207/s15327965pli0104_1.

Trevarthen, C., & Daniel, S. (2005). Disorganized rhythm and synchrony: Early signs of autism and Rett syndrome. Brain and Development, 27, S25–S34. doi:10.1016/j.braindev.2005.03.016.

van Baaren, R., Janssen, L., Chartrand, T., & Dijksterhuis, A. (2009). Where is the love? Social aspects of mimicry. Philosophical Transactions of the Royal Society B, Biological Sciences, 364, 2381–2389. doi:10.1098/rstb.2009.0057.

Von Heijne, G. (1987). Sequence analysis in molecular biology: Treasure trove or trivial pursuits?. San Diego, LA: Academic Press.

Warner, R. M. (1992). Sequential analysis of social interaction: Assessing internal versus social determinants of behavior. Journal of Personality and Social Psychology, 63, 51–60. doi:10.1037/0022-3514.63.1.51.

Webber, C. L., Jr., & Zbilut, J. P., (2005). Recurrence quantification analysis of nonlinear dynamical systems. In M. A. Riley & G. C. Van Orden (Eds.), Tutorials in contemporary nonlinear methods for the behavioral sciences (pp. 33–101). Retrieved March 1, 2005, from http://www.nsf.gov/sbe/bcs/pac/nmbs/nmbs.jsp.

Zaja, R., & Rojahn, J. (2008). Facial emotion recognition in intellectual disabilities. Current Opinion in Psychiatry, 21, 441–444. doi:10.1097/YCO.0b013e328305e5fd.

Zbilut, J. P., & Webber, C. L., Jr. (1992). Embeddings and delays as derived from quantification of recurrence plots. Physics Letters A, 171, 199–203. doi:10.1016/0375-9601(92)90426-M.

Zilber, D., Shaddock, A., Dowse, L., Rawlings, M., Guggenheimer, S., & Browne, F. (1994). Communication patterns in services for people with severe intellectual disabilities: Function, form, and responsiveness. Australian Journal of Human Communication Disorders, 22, 85–98.
Acknowledgments
We thank clients and care staff of J.P. van den Bentstichting in the Netherlands for their participation.
About this article
Cite this article
Reuzel, E., Embregts, P.J.C.M., Bosman, A.M.T. et al. Conversational Synchronization in Naturally Occurring Settings: A Recurrence-Based Analysis of Gaze Directions and Speech Rhythms of Staff and Clients with Intellectual Disability. J Nonverbal Behav 37, 281–305 (2013). https://doi.org/10.1007/s10919-013-0158-9
Keywords
Staff–client interactions

Collaborative relationship

Intellectual disabilities

Interactional patterns

Social interactions

Nonverbal communication