Abstract
Electronic Health Records (EHRs) are at the heart of reforms aimed at improving the efficiency and quality of healthcare services provided to citizens. Although there is still some skepticism, open source (OS) EHR is a growing phenomenon in health informatics. Given the widespread adoption of OS software (OSS) in several domains, including operating systems, and enterprise systems, the repeated shortfalls faced by healthcare organizations with dominant proprietary EHRs create an opportunity for other alternatives, such as OSS to demonstrate their abilities in addressing these well-documented problems, including inflexibility, high costs, and low interoperability. However, scholars have expressed extensive concerns about the sustainability of OS EHR. Recognizing that OSS project sustainability relies on their governance arrangements, this case study reports on the evolution of the governance and sustainability of a Japanese OS EHR project and provides rich insights to other open source EHR initiative stakeholders, including physicians, developers, researchers, and policy-makers.
This is a preview of subscription content, log in to check access.
Access options
Buy single article
Instant access to the full article PDF.
US$ 39.95
Price includes VAT for USA
Subscribe to journal
Immediate online access to all issues from 2019. Subscription will auto renew annually.
US$ 199
This is the net price. Taxes to be calculated in checkout.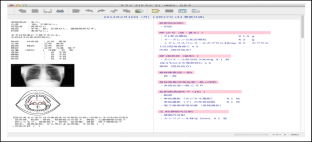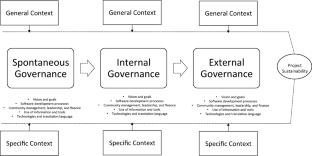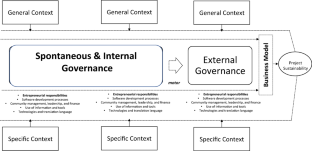 References
1.

McCullough, J., Parente, S., and Town, R., The impact of health information technology on patient outcomes. In: Workshop on Health IT and Economics. pp 21-22, October, 2011.

2.

Friedberg, M., Crosson. F. J., Tutty, M., Physicians' concerns about electronic health records: implications and steps towards solutions. Health Affairs blog. 11:963, 2014.

3.

Kobayashi, S., Yahata, K., Goudge, M., Okada, M., Nakahara, T., and Ishihara, K., Open source software in medicine and its implementation in Japan. J. Inf. Technol. Healthc. 7 (2):95–101, 2009.

4.

Alsaffar, M., Yellowlees, P., Odor, A., and Hogarth, M., The State of Open Source Electronic Health Record Projects: A Software Anthropology Study. JMIR Med. Inform. 5 (1):e6. https://doi.org/10.2196/medinform.5783, 2017.

5.

De Noni, I., Ganzaroli, A., and Orsi, L., The governance of open source software communities: An exploratory analysis. J. Bus. Syst., Govern Ethics. 6 (1):1–18, 2011.

6.

Walsham, G., Doing interpretive research. Eur. J. Inf. Syst. 15 (3):320–330, 2006.

7.

Walsham, G., and Sahay, S., GIS for district-level administration in India: problems and opportunities. MIS Q..23(1):39–65, 1999.

8.

Markus, M. L., The governance of free/open source software projects: monolithic, multidimensional, or configurational? J. Manag. Gov. 11 (2):151-163. https://doi.org/10.1007/s10997-007-9021-x, 2007.

9.

Chengalur-Smith, I., Sidorova, A., and Daniel, S., Sustainability of free/libre open source projects: A longitudinal study. J. Assoc. Inf. Syst. 11 (11):657, 2010.

10.

de Laat, P. B., Governance of open source software: state of the art. J. Manag. Gov. 11 (2):165-177. https://doi.org/10.1007/s10997-007-9022-9, 2007.

11.

OECD (2017). Health at a Glance 2017: OECD Indicators. Paris: OECD Publishing. https://doi.org/10.1787/health_glance-2017-en.

12.

Uetsuka, Y., Characteristics of Japan's Healthcare Systems and the Problems. Japan Medical Association journal: JMAJ 55 (4):330–333, 2012

13.

Japan, S., Statistical Handbook of Japan 2017. Statistical Handbook of Japan, 2017.

14.

Japan Government (2018) About Abenomics. https://www.japan.go.jp/abenomics/about/index.html.

15.

Kawaguchi, H., Koike, S., and Ohe, K., Regional differences in electronic medical record adoption in Japan: A nationwide longitudinal ecological study. Int. J. Med. Inform. 115:114–119, 2018.

16.

MHLW (Ministry of Health LaW), Electronic Medical Record Adoption Rates. https://www.mhlw.go.jp/wp/hakusyo/kousei/17/backdata/01-03-03-08.html. , 2020.

17.

Tanaka, H., Medical ICT in Japan A pivot of the Growth Strategy of the Abe government, 2016. https://ngbrc.com/img/file11.pdf.

18.

ONC, Electronic Health Record (EHR) Adoption. https://dashboard.healthit.gov/apps/health-information-technology-data-summaries.php?state=National&cat9=all+data&cat1=ehr+adoption, 2018.

19.

Collier, R., National physician survey: EMR use at 75%. Can. Med. Assoc.187(1):E17–E18, 2015.

20.

Walsham, G., Interpretive case studies in IS research: nature and method. Eur. J. Inf. Syst. 4 (2):74–81, 1995.

21.

Klein, H. K., and Myers, M. D., A set of principles for conducting and evaluating interpretive field studies in information systems. MIS Q.. 23(1):67–93, 1999.

22.

Boland, R. J., Information system use as a hermeneutic process. Inform. Sys. Req. Contempt. Approach. Emerg. Trad. 439:464 1991.

23.

Takada, A., Guo, J., Tanaka, K., Sato, J., Suzuki, M., Suenaga, T., Kikuchi, K., Araki, K., and Yoshihara, H., Dolphin Project—Cooperative regional clinical system centered on clinical information center. J. Med. Syst. 29 (4):391–400, 2005.

24.

Pentland, B. T., Building process theory with narrative: From description to explanation. Acad. Manag. Rev.. 24(4):711–724, 1999.

25.

Watson, R. T., Boudreau. M.-C., York, P. T., Greiner, M. E., and Wynn, D. Jr., The business of open source. Commun. ACM. 51 (4):41–46, 2008.

26.

Perr, J., Appleyard, M. M., and Sullivan, P., Open for business: Emerging business models in open source software. Int. J. Technol. Manag. 52 (3-4):432–456. https://doi.org/10.1504/IJTM.2010.035984, 2010.

27.

Scikit-image, Scikit-image. https://scikit-image.org. , 2020.

28.

OWASP-ZAP, OWASP Zed Attack Proxy (ZAP). https://owasp.org/www-project-zap/. MAY 2020, 2020.

29.

Van de Ven, A. H., and Poole, M. S., Explaining development and change in organizations. Acad. Manag. Rev.. 20 (3):510–540, 1995.

30.

Araki, K., Ohashi, K., Yamazaki, S., Hirose, Y., Yamashita, Y., Yamamoto, R., Minagawa, K., Sakamoto, N., and Yoshihara, H., Medical markup language (MML) for XML-based hospital information interchange. J. Med. Syst.. 24 (3):195–211, 2000.

31.

Tantiyaswasdikul, K., Determinants of Patent Value in US and Japanese University Patents. Int. J. Tech. Res. Appl.. 2 (s4), 2014.

32.

Act B-D Public Law 96-517. In: 96th Congress, 2nd session (12 December), 1980.

33.

Inampudi R ISS Double-Gimbaled CMG Subsystem Design using the Agile Development Method. In: AIAA Modeling and Simulation Technologies Conference, 2016. p 1433

34.

Poba-Nzaou, P., and Uwizeyemungu, S., Worries of open source projects' contributors: Patterns, structures and engagement implications. Comput. Hum. Behav. 96:174–185, 2019.

35.

Jensen, C., and Scacchi, W., Governance in open source software development projects: A comparative multi-level analysis. In: IFIP International Conference on Open Source Systems. Springer, pp 130-142, 2010.

36.

Poba-Nzaou, P., Marsan, J., Paré, G., and Raymond, L., Governance of Open Source Electronic Health Record Projects: A Successful Case of a Hybrid Model. In: System Sciences (HICSS), 2014 47th Hawaii International Conference on. IEEE, pp 2798-2807, 2014.

37.

De Noni, I., Ganzaroli, A., and Orsi, L., The evolution of OSS governance: A dimensional comparative analysis. Scand. J. Manag.. 29 (3):247–263. https://doi.org/10.1016/j.scaman.2012.10.003, 2013.

38.

Poba-Nzaou, P., and Uwizeyemungu, S., Barriers to Mission-Critical Open Source Software Adoption by Organizations: A Provider Perspective. In., 2013.

39.

Chesbrough, H., and Rosenbloom, R. S., The role of the business model in capturing value from innovation: evidence from Xerox Corporation's technology spin-off companies. Ind. Corp. Chang.. 11 (3):529–555, 2002.

40.

Rousseau, D. M., and Fried, Y., Location, location, location: Contextualizing organizational research. J. Organ. Behav.:1–13, 2001.

41.

Golden, B. R., The past is the past—or is it? The use of retrospective accounts as indicators of past strategy. Acad. Manag. J. 35 (4):848–860, 1992.

42.

Patton, M. Q., Enhancing the quality and credibility of qualitative analysis. Health Serv. Res.. 34 (5 Pt 2):1189, 1999.

43.

Melrose, S., Naturalistic generalization. Mills, A. J., Durepos, G., and Wiebe, E. (Eds.), Encyclopedia of Case Study Research. Thousand Oaks, CA: Sage Publications, 2009.

44.

Gomm, R., Hammersley, M., and Foster, P., Case study method: Key issues, key texts. London: Sage, 2000.
Funding
(NA) This study was not funded.
Ethics declarations
Conflict of interest
Each author declares he has no conflict of interest.
Ethical approval
This article does not contain any studies with human participants or animals performed by any of the authors.
Additional information
Publisher's Note
Springer Nature remains neutral with regard to jurisdictional claims in published maps and institutional affiliations.
This article is part of the Topical Collection on Systems-Level Quality Improvement
About this article
Cite this article
Poba-Nzaou, P., Kume, N. & Kobayashi, S. Developing and Sustaining an Open Source Electronic Health Record: Evidence from a Field Study in Japan. J Med Syst 44, 159 (2020). https://doi.org/10.1007/s10916-020-01625-3
Received:

Accepted:

Published:
Keywords
Electronic health records

Open source

Sustainability

Governance

Japan