Abstract
One of the main challenges on Ambient Assisted Living (AAL) is to reach an appropriate acceptance level of the assistive systems, as well as to analyze and monitor end user tasks in a feasible and efficient way. The development and evaluation of AAL solutions based on user-centered perspective help to achive these goals. In this work, we have designed a methodology to integrate and develop analytics user-centered tools into assistive systems. An analysis software tool gathers information of end users from adapted psychological questionnaires and naturalistic observation of their own context. The aim is to enable an in-deep analysis focused on improving the life quality of elderly people and their caregivers.
This is a preview of subscription content, log in to check access.
Access options
Buy single article
Instant access to the full article PDF.
US$ 39.95
Price includes VAT for USA
Subscribe to journal
Immediate online access to all issues from 2019. Subscription will auto renew annually.
US$ 199
This is the net price. Taxes to be calculated in checkout.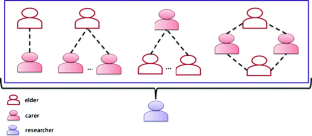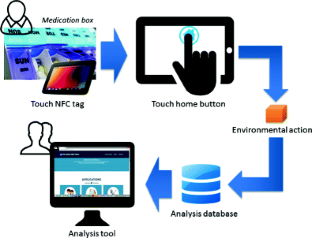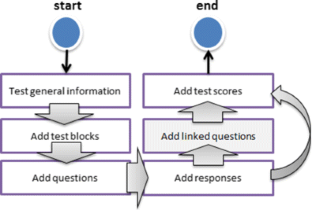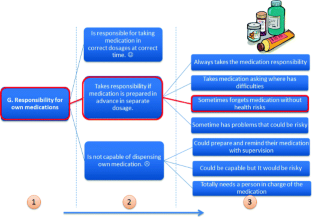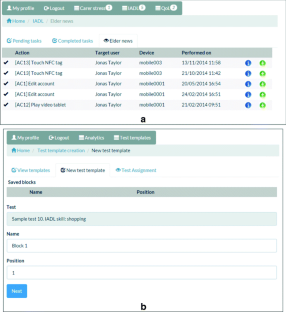 Notes
1.

2.

Create, Read, Update and Delete

3.

4.

5.
References
1.

Hellman, R., Usable user interfaces for persons with memory impairments. In: Wichert, R., and Ebehardt, B. (Eds), Ambient Assisted Living. AAL-Kongress 2012. Vol. 5, pp. 167176. Springer, 2012.

2.

Xing, L., Pin, W., and Yi, L., Research and development on health care information service system. Adv. J. Food Sci. Technol. 5(11):1510–1513, 2013.

3.

Fontech, J., Hervás, R., Bravo, J., and Navarro, F., A mobile and ubiquitous approach for supporting frailty assessment in elderly people. J. Med. Internet Res. 15:9, 2013.

4.

Fontecha, J., Hervás, R., and Bravo, J., Mobile services infrastructures for frailty diagnosis support based on gowers similarity coefficient and treemaps. J. Mob. Inf. Syst. 10(1):127–146, 2014.

5.

Hervás, R., Fontecha, J., Ausín, D., Castanedo, F., Bravo, J., and De Ipiña, D.L., Mobile monitoring and reasoning methods to prevent cardiovascular diseases. Sensors J. 13(5):6524–6541, 2013.

6.

Villarreal, V., Fontecha, J., Hervás, R., and Bravo, J., Mobile and ubiquitous architecture for the medical control of chronic diseases through the use of intelligent devices: Using the architecture for patients with diabetes. Future Gener. Comput. Syst. 34:161–175, 2014.

7.

Jiang, P., Winkley, J., Zhao, C., Munnoch, R., Min, G., and Yang, L., An intelligent information forwarder for healthcare big data systems with distributed wearable sensors. IEEE Syst. J. (In press), 2014.

8.

Moore, P., Xhafa, F., Barolli, L., and Thomas, A., Monitoring and detection of agitation in dementia: Towards real-time and big-data solutions. Proceedings of 8th International Conference on P2P, Parallel, Grid, Cloud and Internet Computing, 3PGCIC. pp.128–135, 2013.

9.

Monkey, S.: (accessed at 2014) Survey monkey. [Online]. Available:, https://www.surveymonkey.com/.

10.

W3C.: Accesibility evalaution resources. W3C. [Online]. Available:, http://www.w3.org/WAI/eval/ (2014).

11.

Hartson, H., Castillo, J., Kelso, J., and Neale, W., Remote evaluation: The network as an extension of the usability laboratory. In: The Computer Human Interaction conference (CHI96). pp. 228–235, 1996.

12.

Vaananen-Vainio-Mattila, K., and Waljas, M., Developing an expert evaluation method for user experience of cross-platform web services. In: Mindtrek'09. ACM, 2009.

13.

Warren, P., Understanding hci methodologies, accessed at 2014 (unpublished work).

14.

Lawton, M., and Brody, E., Assessment of older people: Self-maintaining and instrumental activities of daily living. Geronthology 9:179–186, 1969.
Acknowledgments
This work was conducted in the context of the EU AAL PIA project (AAL-2012-4-033). The authors gratefully acknowledge the contributions from all members of the PIA consortium. Also, we appreciate the support of UBIHEALTH project under International Research Staff Exchange Schema (MC-IRSES 316337).
Additional information
This article is part of the Topical Collection on UCAmI & IWAAL 2014
About this article
Cite this article
Fontecha, J., Hervás, R., Mondéjar, T. et al. Towards Context-Aware and User-Centered Analysis in Assistive Environments:. J Med Syst 39, 120 (2015). https://doi.org/10.1007/s10916-015-0291-6
Received:

Accepted:

Published:
Keywords
Ambient intelligence

Ambient assisted living

Methodology

User-centered analysis

Context-awareness

Psychological assessment