Abstract
Driven by the Health Information Technology for Economic and Clinical Health (HITECH) Act large numbers of physicians and hospitals are now implementing electronic health records (EHR) with the general expectation that such systems will improve the quality, safety and efficiency of health care services. Studies of conversions from paper to electronic records paint a mixed picture with healthcare providers pleased with some aspects of their EHRs but dissatisfied with others. These prior studies focused on conversions from paper to electronic records. Many provider impressions, therefore, may have been influenced by reactions to the process of being required to change well established patterns. In order to help separate such reactions from true evaluations of the efficacy of the EHR, we decided to survey the providers in a new health center. To insure that the information gathered was not merely anecdotal, we used a well-established format starting with a semi-structured interview which facilitates analysis and recognition of major themes. We included questions around several important areas including workflow, communication, patient satisfaction, productivity, documentation, and quality of care. Ten main themes emerged: impeding patient flow, hindering communication in office, improving communication after the visit, improving tracking of patient care, spending less time with patients, requiring more training, wanting more features, diminishing productivity, appreciating benefits of templates, and enhancing internal communication. The need for better training appeared to be of especially high importance as it impacted several of the other themes. We believe that our study helps validate the similar concerns expressed in studies of transitions from paper to electronic record systems. Our method may be generally useful to other clinics because it facilitates timely recognition of themes, both positive and negative, that clinicians and clinic managers would want to know at an early stage. Prompt knowledge of such developing themes may help to accentuate the positive aspects of the EHR and to prevent negative themes from developing into serious problems that might be considered serious unintended consequences of EHR usage.
Access options
Buy single article
Instant access to the full article PDF.
US$ 39.95
Tax calculation will be finalised during checkout.
Subscribe to journal
Immediate online access to all issues from 2019. Subscription will auto renew annually.
US$ 119
Tax calculation will be finalised during checkout.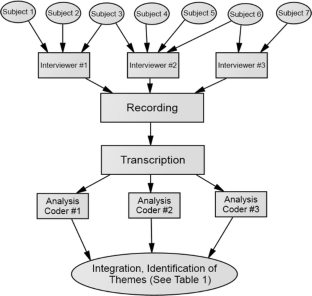 References
1.

Blumenthal, D., Stimulating the adoption of health information technology. N. Engl. J. Med. 360:1477–1479, 2009.

2.

Thomas, B., HITECH act driving EHR implementation and standards. Internal Auditing 26:19–22, 2011.

3.

Scott, J., Rundall, T., Vogt, T., and Hsu, J., Kaiser permanente's experience of implementing an electronic medical record: A qualitative study. Bmj 331:1313–1316, 2005.

4.

Lee, J., Cain, C., Young, S., Chockley, N., and Burstin, H., The adoption gap: Health information technology in small physician practices. Health Aff. 24:1364–1366, 2005.

5.

Anderson, H., Taking the EHR plunge. Health Data Manag. 17:42–43, 2009.

6.

Heisler, M., Bouknight, R., Hayward, R., Smith, D., and Kerr, E., The relative importance of physician communication, participatory decision making, and patient understanding in diabetes self-management. J. Gen. Intern. Med. 17:243–252, 2002.

7.

Kim, M., Klingle, R., Sharkey, W., Park, H., Smith, D., and Cai, D., A test of a cultural model of patients' motivation for verbal communication in patient-doctor interactions. Commun. Monogr. 67:262–283, 2000.

8.

Cantiello, J., and Cortelyou-Ward, K., The american recovery and reinvestment act: Lessons learned from physicians who have gone electronic. The Health Care Manag. 29:332–338, 2010.

9.

Ventres, W., Kooienga, S., Vuckovic, N., Marlin, R., Nygren, P., and Stewart, V., Physicians, patients, and the electronic health record: An ethnographic analysis. Ann. Fam. Med. 4:124–131, 2006.

10.

Rao, S., DesRoches, C., Donelan, K., Campbell, E., Miralles, P., and Jha, A., Electronic health records in small physician practices: Availability, use and perceived benefits. J. Am. Med. Inform. Assoc. 18:271–275, 2011.

11.

Samaan, Z., Klein, M., Mansour, M., and DeWitt, T., The impact of the electronic health record on an academic pediatric primary care center. J. Ambul. Care Manage. 32:180–187, 2009.

12.

El-Kareh, R., Gandhi, T., Poon, E., Newmark, L., Ungar, J., Lipsitz, S., and Sequist, T., Trends in primary care clinician perceptions of a new electronic health record. J. Gen. Intern. Med. 24:464–468, 2009.

13.

Heyworth, L., Zhang, F., Jenter, C.A., Kell, R., Volk, L.A., Tripathi, M., Bates, D.W., and Simon, S.R., Physician satisfaction following electronic health record adoption in three Massachusetts communities. Interact J. Med. Res. 1(2), 2012.

14.

Bernat, J. L., Ethical and quality pitfalls in electronic health records. Neurology 80(11):1057–61, 2013.

15.

Adler-Milstein, J., Green, C. E., and Bates, D. W., A survey analysis suggests that electronic health records will yield revenue gains for some practices and losses for many. Health Aff. 32(3):562–70, 2013.

16.

Craver, R., Wake forest Baptist has cost overruns, revenue loss with electronic records system. Winston-Salem Journal, 2013, retrieved on May 29th, 2013 from http://www.journalnow.com/business/business_news/local/article_c2801866-9e0c-11e2-bf84-0019bb30f31a.html

17.

Jones, S.S.. Koppel, R., Ridgely, M.S., Palen, T.E., Wu, S., and Harrison, M.I., Guide to reducing unintended consequences of electronic health records prepared by RAND Corporation under Contract No. HHSA290200600017I, Task Order #5. Agency for Healthcare Research and Quality (AHRQ). Rockville, MD. August, 2011. Retrieved on May 29, 2013 from http://www.ucguide.org/

18.

Ryan, G. W., and Bernard, H. R., Techniques to identify themes. Field Methods 15(1):85–109, 2003.

19.

Arndt, M., and Bigelow, B., Presenting structural innovation in an institutional environment: Hospitals' use of impression management. Adm. Sci. Q. 45(3):494–522, 2000.
Conflict of Interest
The authors declare that they have no conflict of interest.
About this article
Cite this article
Noblin, A., Cortelyou-Ward, K., Cantiello, J. et al. EHR Implementation in a New Clinic: A Case Study of Clinician Perceptions. J Med Syst 37, 9955 (2013). https://doi.org/10.1007/s10916-013-9955-2
Received:

Accepted:

Published:
Keywords
Electronic health records

New medical practice

Physician practice

Meaningful use

Electronic medical records

Electronic health record vendors