Abstract
The wisdom of the crowds (WOC) is the process of taking into account the collective opinion of a group of individuals rather than a single expert to answer a question. Based on this assumption, the use of processes based on WOC techniques to collect new biomedical knowledge represents a challenging and cutting-edge trend on biomedical knowledge acquisition. The work presented in this paper shows a new schema to collect diagnosis information in Diagnosis Decision Support Systems (DDSS) based on collective intelligence and consensus methods.
This is a preview of subscription content, log in to check access.
Access options
Buy single article
Instant access to the full article PDF.
US$ 39.95
Price includes VAT for USA
Subscribe to journal
Immediate online access to all issues from 2019. Subscription will auto renew annually.
US$ 199
This is the net price. Taxes to be calculated in checkout.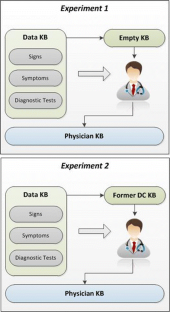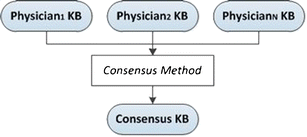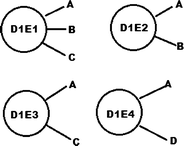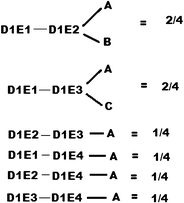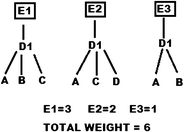 References
1.

Huddle, T., Viewpoint: Teaching Professionalism: Is Medical Morality a Competency? Academic Medicine 80(10):885–891, 2005.

2.

McCue, S., Morgenstern, H., and Berkman, L., The impact of social Stressors and Social networks on pediatric medical care use. Medical Care. 23(8):946–959, 1985.

3.

Heylighen, F., Collective Intelligence and its Implementation on the Web: Algorithms to Develop a Collective Mental Map. Computational & Mathematical Organization Theory 5(3):253–280, 1999.

4.

De Kerckhove, D., Connected Intelligence. Institute of Governance. Somerville House, Toronto, 2009.

5.

Bonebeau, E., Decisions 2.0: The power of collective intelligence. MIT Sloan Management Review. 50(2):44–53, 2009.

6.

Charlin, B., Tardif, J., and Boshuizen, H., Scripts and medical diagnostic knowledge: Theory and applications for clinical reasoning instruction and research. Academic Medicine. 75(2):182–190, 2000.

7.

Friedman, C., Gatti, G., Franz, T., Murphy, G., Wolf, F., Heckerling, P., Fine, P., Miller, T., and Elstein, A., Do physicians know when their diagnoses are correct? Implications for decision support and error reduction. Journal of General. Internal Medicine 20(4):334–339, 2005.

8.

Gruber, T., Collective Knowledge Systems: Where the Social Web meets the Semantic Web. Web Semantics: Science, Services and Agents on the World Wide Web 6:4–13, 2008.

9.

Luo, W., and Najdawi, M., Trust-Building measures: A review of consumer web portals. Commun. ACM 47(1):109–113, 2004.

10.

Mahling, D., Sorrows, B., & Skogseid, I. (1995). A Collaborative Environment for Semi-Structured Medical Problem Based Learning. Proceedings of Computer-Supported Collaborative Learning. 218–225.

11.

Sakellaropoulos, G., Kagadis, G., Karystianos, C., Karnabatidis, D., Constatntoyannis, C., and Nikiforidis, G., An experimental environment for the production, exchange and discussion of fused radiology images, for the management of patients with residual brain tumour disease. Med Inform. 28(2):135–146, 2003.

12.

Marzollo, B. (2005). DICOEMS: A Diagnosis Collaborative Environment for Medical Relevant Situations. Presented at Med-e-tel 2005 Conference in Luxembourg.

13.

Alberola, C., Cárdenes, R., Martín, M., Martín, M. A., Rodríguez-Florido, M., & Ruiz-Alzola, J. (2000). diSNei: A Collaborative Environment for Medical Images Analysis and Visialization. In: Anthony A. DiGioia, Scott Delp, editors. Medical Image computing and computer-assisted interventions. Lecture notes in computer science. 1935. 814–823

14.

Ruiz-Alzola, J. (2000). diSNei: A Collaborative Environment for Medical Images Analysis and Visualization. In Medical Image Computing and Computer-Assisted Intervention. In: Anthony A. DiGioia, Scott Delp, editors. Medical image computing and computer-assisted interventions. Lecture notes in computer science. 1935. 814–23.

15.

Chronaki, C., Katehakis, D., Zabulis, X., Tsiknakis, M., and Orphanoudakis, S., WebOnCOLL: Medical Collaboration in Regional Healthcare Networks. IEEE Trans. Inf. Technol. Biomed. 1(4):257–269, 1997.

16.

Avouris, N., Cooperating knowledge-based systems for environmental decision support. Knowledge-Based Systems 8(1):39–54, 1995.

17.

Alor-Hernández, G., Pérez-Gallardo, Y., Posada-Gómez, R., Cortes-Robles, G., Rodríguez-González, A., & Aguilar-Laserre, A .(2012). iPixel: A visual content-based and semantic search engine for retrieving digitized mammograms by using collective intelligence. Informatics for Health and Social Care. Early online. 1–18.

18.

Zhdanova, A. (2008). Community-driven ontology construction in social networking portals. Web Intelligence and Agent Systems: An International Journal. 6. 93–121.

19.

Jones, J., and Hunter, D., Consensus methods for medical and health services research. British Medical Journal 311:376–380, 1995.

20.

Fink, A., Kosecoff, J., Chassin, M., and Brook, R., Consensus Methods: Characteristics and Guidelines for use. Am. J. Public Health 74(9):979–983, 1984.

21.

Segaran, T. (2007). Programming Collective Intelligence Building Smart Web 2.0 Applications. O'Reilly Media, Sebastopol, CA.

22.

Karapiperis, S., and Apostolou, D., Consensus Building in Collaborative Ontology Engineering Process. Journal of Universal Knowledge Management. 1(3):199–216, 2006.

23.

García-Crespo, A., Rodríguez, A., Mencke, M., Gómez-Berbís, J. M., and Colomo-Palacios, R., ODDIN: Ontology-driven differential diagnosis based on logical inference and probabilistic refinements. Expert Syst. Appl. 37(3):2621–2628, 2010.

24.

Rodríguez-González, A., Hernandez-Chan, G., Colomo-Palacios, R., Gomez-Berbis, J.M., García-Crespo, A., Alor-Hernandez, G., Valencia-Garcia, R. (2012). Towards an Ontology to support semantics enabled Diagnostic Decision Support Systems. Special issue on Semantic Web and Healthcare. Current Bioinformatics.

25.

Bertaud-Gounot, V., Duvauferrier, R., and Burgun, A., Ontology and medical diagnosis. Inform Health Soc Care. 37(1):22–32, 2012.

26.

Uschold, M., and Gruninger, M., Ontologies and semantics for seamless connectivity. SIGMOD Record. 33(4):58–64, 2004.

27.

Kaplan, B., Evaluating informatics applications—clinical decision support systems literature review. International Journal of Medical informatics 64(1):15–37, 2001.

28.

Rodríguez-González, A., Aplicación de tecnologías semánticas para la creación de sistemas inteligentes de diagnóstico diferencial de alta sensibilidad en medicina. Tesis Doctoral. Universidad de Murcia, España, 2012.

29.

Bizer, C., Heath, T., and Berners-Lee, T., Linked Data - The Story So Far. International Journal on Semantic Web and Information Systems (IJSWIS) 5(3):1–22, 2009.

30.

Colomo-Palacios, R., Sánchez-Cervantes, J. L., Alor-Hernández, G., and Rodríguez-González, A., Linked Data: Perspectives for IT Professionals. International Journal of Human Capital and Information Technology Professionals 3(3):1–12, 2012.
Conflict of interests
Authors declare no conflict of interest.
About this article
Cite this article
Hernández-Chan, G., Rodríguez-González, A., Alor-Hernández, G. et al. Knowledge Acquisition for Medical Diagnosis Using Collective Intelligence. J Med Syst 36, 5–9 (2012). https://doi.org/10.1007/s10916-012-9886-3
Received:

Accepted:

Published:

Issue Date:
Keywords
Collective intelligence

Data knowledge acquisition

Medical diagnosis

Wisdom of the crowds