Abstract
The interconnection of scientific studies and art represented by Leonardo Da Vinci's (1452–1519) portraiture accentuates his role in documenting and archiving dermatologic conditions. His anatomical dissections, sketches, and paintings, including portraits, were all a means to observe, portray, and understand the nuances of the human body. In two of his most discussed portraits, Ginevra de' Benci (1474-1478) and Elisabetta del Giocondo, the Mona Lisa (1503-1506), Leonardo's execution of the exterior anatomy is so precise that he may have illustrated manifestations of disease that allow contemporary researchers to theorize diagnoses of dermatologic as well as neurologic, endocrine and vascular conditions. These include hypochromic anemia, muscular disorders, xanthelasma, thyroid disease, lipoma, and frontal fibrosing alopecia. Leonardo's extraordinary talent in recording his observations of shades and textures of skin and his ability to capture the nuances of subtle variations in the human body have produced a historical record that allows modern dermatology practitioners to make further observations not possible in his time. Here, dermatology and art intersect serving to document and explain the human condition, permanently archived in Leonardo's masterpieces.
Access options
Buy single article
Instant access to the full article PDF.
US$ 39.95
Tax calculation will be finalised during checkout.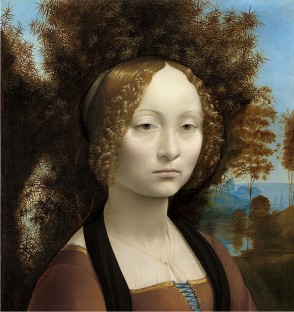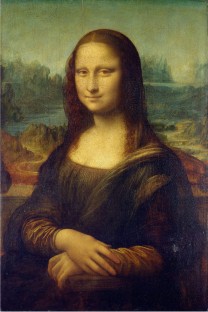 References
Campbell, V and K McKenna. 2020. "The Mona Lisa: An Example of Frontal Fibrosing Alopecia Masquerading as Renaissance Fashion?" Clinical and Experimental Dermatology 45 (4): 452–53. https://doi.org/10.1111/ced.14080.

Cunningham, A. 1997. The Anatomical Renaissance: The Resurrection of Anatomical Projects of the Ancients. England: Scolar Press.

Dequeker, J, E. Muls, and K. Leenders. 2004. "Xanthelasma and Lipoma in Leonardo Da Vinci's Mona Lisa." The Israel Medical Association Journal: IMAJ 6 (8): 505–6.

Dotz, W. 1983. "Jan Vermeer and His Alopecic Models." The American Journal of Dermatopathology 5 (3): 245–48. https://doi.org/10.1097/00000372-198306000-00009.

Faulkner, C.F., N.J. Wilson, and S.K. Jones. 2002. "Frontal Fibrosing Alopecia Associated with Cutaneous Lichen Planus in a Premenopausal Woman." The Australasian Journal of Dermatology 43 (1): 65–67. https://doi.org/10.1046/j.1440-0960.2002.00558.x.

Gharib, M, D. Kremers, M. Koochesfahani, and M. Kemp. 2002. "Leonardo's Vision of Flow Visualization." Experiments in Fluids 33 (1): 219–23. https://doi.org/10.1007/s00348-002-0478-8.

Gombrich, E.H. 1994. The Heritage of Apelles, Studies in the Art of the Renaissance Press. New York: Cornell University.

Hoenig, L.J. 2013. "Dermatology in the Artwork of Leonardo Da Vinci." JAMA Dermatology 149 (1): 73. https://doi.org/10.1001/jamadermatol.2013.917.

Jones, R. 2012. "Leonardo Da Vinci: Anatomist." British Journal of General Practice 62 (599): 319–319. https://doi.org/10.3399/bjgp12X649241.

Lay-Son, L. 2012. "Ginevra de Benci's Portrait: Had the Lady a Myopathic Face?" Neurological Sciences: Official Journal of the Italian Neurological Society and of the Italian Society of Clinical Neurophysiology 33 (3): 701–2. https://doi.org/10.1007/s10072-011-0820-0.

MacCurdy, E. 2002. The Notebooks of Leonardo Da Vinci. United States: Konecky & Konecky.

Mehra, M.R., and H.R. Campbell. 2018. "The Mona Lisa Decrypted: Allure of an Imperfect Reality." Mayo Clinic Proceedings 93 (9): 1325–27. https://doi.org/10.1016/j.mayocp.2017.12.029.

Morrison, A.S., J. Kirshner, and A. Molho. 1985. "Epidemics in Renaissance Florence." American Journal of Public Health 75 (5): 528–35. https://doi.org/10.2105/ajph.75.5.528.

Nazzaro, G, and S Veraldi. 2017. "Frontal Fibrosing Alopecia—The Fashion of the Renaissance." JAMA Dermatology 153 (11): 1105. https://doi.org/10.1001/jamadermatol.2017.3751.

Thompson, E. 2016. "Why Is the Mona Lisa so Yellow?" Art Noise. October 24. http://artnoise.net/thevoice-blog/2016/10/24/why-is-mona-lisa-so-yellow. Accessed August 5, 2020.
Acknowledgements
This work is dedicated to Robert Williams, Professor of Art and Architecture History at University of California Santa Barbara. Professor Williams passed away in 2018. I first learned about Leonardo through his inspirational courses. He was a thought leader in Italian Renaissance art, a mentor, and a brilliant and kind human being.
Additional information
Publisher's Note
Springer Nature remains neutral with regard to jurisdictional claims in published maps and institutional affiliations.
About this article
Cite this article
Hadeler, E. Leonardo Da Vinci's Archival of the Dermatologic Condition. J Med Humanit (2021). https://doi.org/10.1007/s10912-021-09709-y
Keywords
Leonardo Da Vinci

Leonardo

Art

Painting

Portraiture

Dermatology

Dermatologic

Dermatologic disease

Skin disease

Mona Lisa

Ginevra de Benci

Medicine

Anatomy

Skin

Dermatologic condition

Humanities