Abstract
This arts- based project creatively introduces residents to photography, self-portraiture and narratives to document the longitudinal journey of becoming a family physician. Visual arts and writing can foster reflection: an important skill to cultivate in developing physicians. Unfortunately, arts based programs are lacking in many residency programs. Tools and venues that nourish physician well being and resilience may be important in today's changing healthcare environment and epidemic of physician burnout. Residents created self-portraits with accompanying narratives throughout their three-year training. Analysis of the portraits and accompanying narratives completed the assessment. Residents created a body of work that includes 182 creative and deeply personal portraits and narratives. The five most frequent themes of portraits included "Residency is Difficult," "Hobbies," "Family," "Growing as a Doctor," and "Coping Mechanisms." Self-portrait photography and reflection gives insight into the journey of becoming a family medicine physician at a deeply personal and professional level. Further partnerships between residency programs and the arts should be explored to promote reflection.
This is a preview of subscription content, log in to check access.
Access options
Buy single article
Instant access to the full article PDF.
US$ 39.95
Price includes VAT for USA
Subscribe to journal
Immediate online access to all issues from 2019. Subscription will auto renew annually.
US$ 99
This is the net price. Taxes to be calculated in checkout.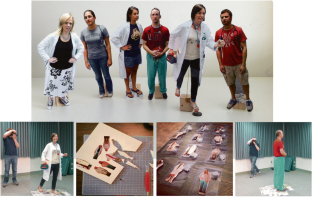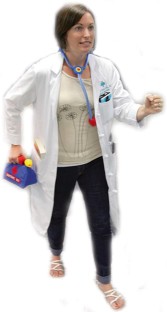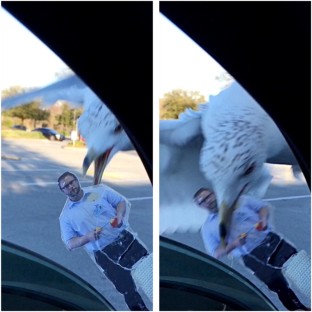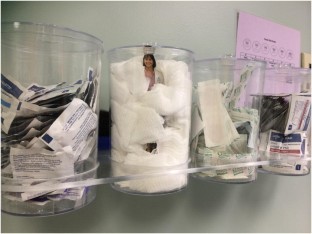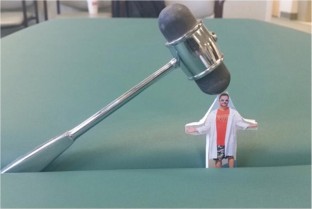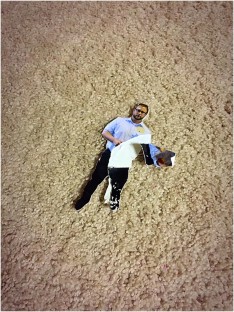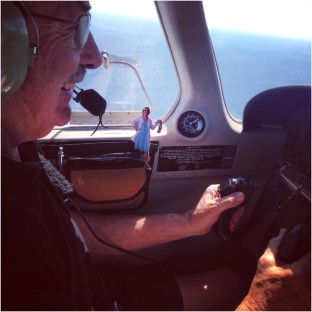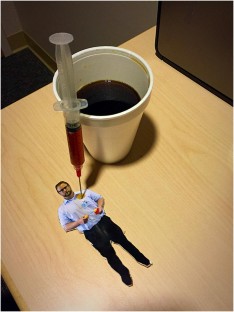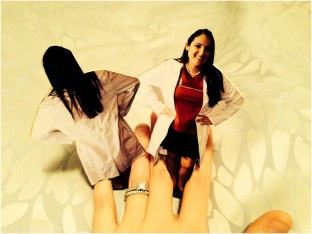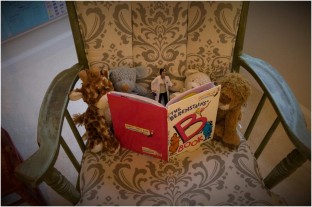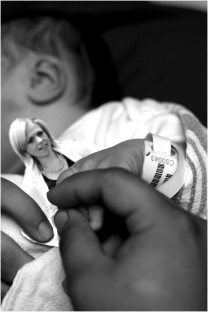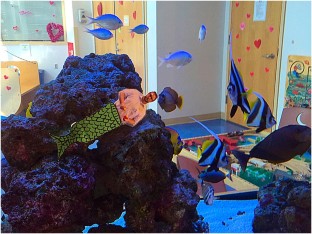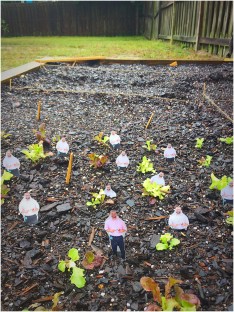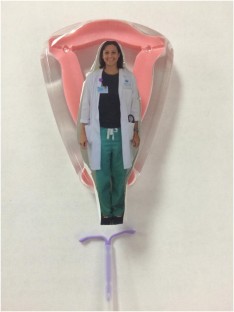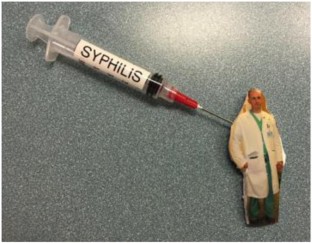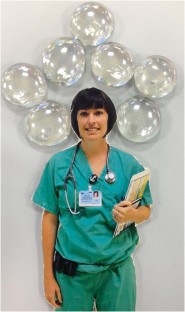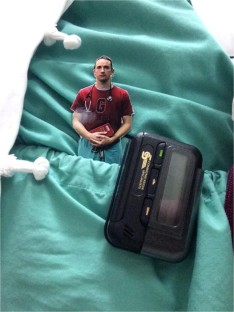 References
CBS This Morning. 2016. "Massachusetts Doctors get Lesson in Art to Improve Patient Care." CBSNews.com. Accessed 27 January 2017. http://www.cbsnews.com/news/boston-brigham-and-womens-hospital-museum-of-fine-arts-improve-medical-practice-patient-relationship/.

Charon, R. 2006. Honoring the Stories of Illness. New York: Oxford University Press.

Chodorow, J., ed. 1997. Jung on Active Imagination. Princeton, NJ: Princeton University Press.

Dasgupta S, and R. Charon. 2004. "Personal Illness Narratives: using Reflective Writing to Teach Empathy." Academic Medicine 79:351-356.

DiMatteo, M.R., C. D. Sherbourne, R. D. Hays, et al. 1993. "Physicians' Characteristics Influence Patients' Adherence to Medical Treatment: Results from the Medical Out-comes Study." Health Psychology 12:93-102.

Doan-Wiggins, L., L. Zun, M. A. Cooper, D. L. Meyers, and E. H. Chen. 1995. "Practice Satisfaction, Occupational Stress, and Attrition of Emergency Physicians." Academic Emergency Medicine 2:556–563.

Drummond, D. 2015. "Physician Burnout: Its Origin, Symptoms, and Five Main Causes." Family Practice Management 22:42-47.

Dyrbye, L. N., M. R. Thomas, and F. S. Massie. 2008. "Burnout and Suicidal Ideation among US Medical Students." Annals of Internal Medicine 149 (5): 334-341.

Epstein R. 1999. "Mindful Practice." JAMA 282:833-839.

Favara-Scacco, C, A. Di Cataldo, and G. Russo. 2008. "Evaluation and Art Therapy Treatment of the Burnout Syndrome in Oncology Inits." Psychooncology 17: 676-680.

Fryear, J. L. 1992. Photo Art Therapy: A Jungian Perspective. Springfield, IL: Charles C Thomas.

Gaufberg E., and R. Williams. 2011. "Reflection in a Museum Setting: The Personal Responses Tour." Journal of Graduate Medical Education 3:546–549.

Geller, G. 2013. "Tolerance for Ambiguity: An Ethics-based Criterion for Medical Student Selection." Academic Medicine 88 (5): 581-584.

Gold, Raymond L. 1958. "Roles in Sociological Field Observations." Social Forces 36 (3): 217-223.

Grol, R., H. Mokkink, A. Smits, and et al. 1985. "Work Satisfaction of General Practitioners and the Quality of Patient Care." Family Practice 2:128-135.

Gunderman, R. 2012. "The Root of Physician Burnout." Accessed 28 February 2017. https://www.theatlantic.com/health/archive/2012/08/the-root-of-physician-burnout/261590/.

Haas, J. S., E. F. Cook, A. L. Puopolo, H. R. Burstin, P. D. Cleary, and T. A. Brennan. 2000. "Is the Professional Satisfaction of General Internists Associated with Patient Satisfaction? Journal of General Internal Medicine 15:122-128.

Henderson, E., H. Hogan, A. Grant, et al. 2003. "Conflict and Coping Strategies: A Qualitative Study of Student Attitudes to Significant Event Analysis." Medical Education 37 (5): 438-446.

Hsu K., and V. Marshall. 1987. "Prevalence of Depression and Distress in a Large Sample of Canadian Residents, Interns, and Fellows." American Journal of Psychiatry 144:1561-1566.

Jordanova, L. 2000. Defining Features. Scientific and Medical Portraits 1660-2000. London: Reaktion Books Ltd.

Karkabi, K., and Castel O. Cohen. 2011. "Teaching Reflective Competence in Medical Education using Paintings." Medical Humanities 37:58-59.

Kirklin, D., R. Richardson. 2001. Creating Space to Reflect and Connect. Medical Humanities: A Practical Introduction. London: Royal College of Physicians.

Klugman, C., J. Peel, and D. Beckmann-Mendez. 2011. "Art Rounds: Teaching Interprofessional Students Visual Thinking Strategies at One School." Academic Medicine 86:1266-1271.

Knowles, J. Gary, and Ardra L. Cole. 2008. Handbook of the Arts in Qualitative Research: Perspectives, Methodologies, Examples, and Issues. Thousand Oaks, CA: SAGE Publications, Inc: https://doi.org/10.4135/9781452226545.

Levine, R.B., D.E. Kern, and S.M. Wright. 2008. "The Impact of Prompted Narrative Writing during Internship on Reflective Practice: A Qualitative Study." Advances in Health Sciences Education: Theory and Practice 13 (5): 723-733.

Lid, T. G., R. Eraker, and K. Malterdud. 2004. 'I recognize myself in that situation…' Using Photographs to Encourage Reflection in General Practitioners. BMJ. https://doi.org/10.1136/bmj.329.7480.1488.

Malchiodi, C. 2015. "Art is about Resilience, It Always Has Been." Psychology Today. Accessed 9 May 2017. https://www.psychologytoday.com/blog/arts-and-health/201508/art-is-about-resilience-it-always-has-been.

Mann, K., J. Gordon, and A. MacLeod. 2009. "Reflection and Reflective Practice in Health Professions Education: A Systematic Review." Advances in Health Sciences Education: Theory and Practice 14:595-562.

Melville, A. 1980. "Job Satisfaction in General Practice: Implications for Prescribing." Social Science and Medicine. Medical Psychology and Medical Sociology 14A (6): 495-499.

Naghshineh, S., J. P. Hafler, A. R. Miller. 2008. "Formal Art Observation Training Improves Medical Students' Visual Diagnostic Skills." Journal of General Medicine 23: 991-997.

Nasca, Thomas J. 2016. "Physician Well-being." Chicago, IL: Accreditation Council for Graduate Medical Education (ACGME). Accessed 27 January 2017. http://www.acgme.org/Portals/0/PDFs/Nasca-Community/August2016NascaLettertoCommunity.pdf.

Oreskovich, M. R., K. L. Kaups, and C. M. Balch. 2012. "Prevalence of Alcohol use Disorders among American Surgeons." Archives of Surgery 147 (2): 168-174.

Pellico, L.H., L. Friedlaender, and K.P. Fennie. 2009. "Looking is not seeing: Using Art to Improve Observational Skills." Journal of Nursing Education 48:648-653.

Potash, J. S., Y. Ho, H. Andy, F. Chan, X. L. Wang and C. Cheng. 2014. "Can Art Therapy Reduce Death Anxiety and Burnout in End-of-life Care Workers? A Quasi-experimental Study." International Journal of Palliative Nursing 20 (5): 233-240.

Potash, J. S., F. Chan, A. Ho, H.Y. Wang, L. Xiao, C. Cheng, and A. Carol. 2015. "A Model for Art Therapy–Based Supervision for End-of-life Care Workers in Hong Kong." Death Studies 39: 44-51.

Selfie. 2017. OED and OxfordDictionaries.com. Accessed 27 January 2017. http://blog.oxforddictionaries.com/press-releases/oxford-dictionaries-word-of-the-year-2013/.

Self-portrait. 2017. Merriam-Webster.com. Accessed 27 January 2017. https://www.merriam-webster.com/dictionary/self%20portrait.

Shanafelt, T.D. 2009. "Enhancing Meaning in Work: A Prescription for Preventing Physician Burnout and Promoting Patient-centered Care." JAMA 302:1338-1340.

Shanafelt, T.D., J. Sloan, and T. Habermann. 2003. "The Well Being of Physicians." American Journal of Medicine 114:513-517.

Shanafelt, T. D., C. M. Balch, L. N. Dyrbye, et al. 2011. "Special Report: Suicidal Ideation among American Surgeons." Archives of Surgery 146: 54-62.

Shanafelt, T. D., S. Boone, L. Tan, L. N. Dyrbye, W. Sotile, D. Satele, C. P. West, Sloan J, and M. R. Oreskovich. 2012. "Burnout and Satisfaction with Work-life Balance among US Physicians Relative to the General US Population." Archives of Internal Medicine 172 (1): 1377-1385.

Shapiro, J., L. Rucker, and J. Beck. 2006. "Training the Clinical Eye and Mind: Using the Arts to Develop Medical Students' Observational and Pattern Recognition Skills." Medical Education 40: 263–268.

Shapiro, J., J. Coulehan, D. Wear, et al. 2009. "Medical Humanities and their Discontents: Definitions, Critiques and Implications." Academic Medicine 84 (2): 192-198. https://doi.org/10.1097/ACM.0b013e3181938bca.

Staricoff, R. and S. Loppert. 2003. "Integrating the Arts into Health Care: Can We Affect Clinical Outcomes?" In The Healing Environment Without and Within, edited by D. Kirklin, and R. Richardson, 63-80. London: Royal College of Physicians.

Stuckey, H. L., and J. Nobel. 2010. "The Connection between Art, Healing, and Public Health: A Review of Current Literature." American Journal of Public Health 100 (2): 254–263. https://doi.org/10.2105/AJPH.2008.156497.

Svensk A.C., I. Oster, K.E. Thyme, et al. 2009. "Art Therapy Improves Experienced Quality of Life among Women Undergoing Treatment for Breast Cancer: A Randomized Controlled Study." European Journal of Cancer Care 18 (1): 69-77.

Thomas, N.K. 2004. "Resident Burnout." JAMA 292:2880-2889.

Trumbo, S.P. 2017. "Reflection Fatigue among Medical Students." Academic Medicine 92 (4): 433-434. doi: https://doi.org/10.1097/ACM.0000000000001609.

Wald, H.S., and S.P. Reis. 2010. "Beyond the Margins: Reflective Writing and Development of Reflective Capacity in Medical Education." Journal of General Internal Medicine 25:746-749.

Wald, H.S., S.W. Davis and S.P. Reis. 2009. "Reflecting on Reflections: Medical Education Curriculum Enhancement with Structured Field Notes and Guided Feedback." Academic Medicine 84:830-837.

Wald, H.S., D. R. Norman, and J. Walker. 2010. "Reflection through the Arts: Focus on Photography to Foster Reflection in a Health Care Context. Living Beyond—An Interactive Photographic Exhibit." Reflective Practice 11: 545-563.

Weiser, J. 1999. PhotoTherapy Techniques: Exploring the Secrets of Personal Snapshots and Family Albums (2nd edition) Vancouver: PhotoTherapy Centre Press.

West, C.P., M. M. Huschka, P. J. Novotny, et al. 2006. "Association of Perceived Medical Errors with Resident Distress and Empathy: A Prospective Longitudinal Study." JAMA 296:1071-1078.
Ethics declarations
Conflict of Interest
Author A declares that she has no conflict of interest. Author B declares that she has no conflict of interest. Author C declares that she has no conflict of interest.
Ethical Approval
All procedures performed in studies involving human participants were in accordance with the ethical standards of the institutional and/or national research committee and with the 1964 Helsinki declaration and its later amendments or comparable ethical standards.
Informed Consent
Informed consent was obtained from all individual participants included in the study.
Additional information
Publisher's Note
Springer Nature remains neutral with regard to jurisdictional claims in published maps and institutional affiliations.
About this article
Cite this article
Tharenos, C.L., Hayden, A.M. & Cook, E. Resident Self-Portraiture: A Reflective Tool to Explore the Journey of Becoming a Doctor. J Med Humanit 40, 529–551 (2019). https://doi.org/10.1007/s10912-018-9545-x
Keywords
Resident physicians

Arts-based research

Photography

Self-portrait

Physician burnout