Abstract
This essay argues that pre-health humanities programs should focus on intensive research practice for baccalaureate students and provides three guiding principles for implementing it. Although the interdisciplinary nature of health humanities permits baccalaureate students to use research methods from the natural sciences, social sciences, and humanities, pre-health humanities coursework tends to force students to adopt only one of many disciplinary identities. Alternatively, an intensive research approach invites students to critically select and combine methods from multiple (and seemingly opposing) disciplines to ask and answer questions about health problems more innovatively. Using the authors' experiences with implementing health humanities baccalaureate research initiatives at The University of North Carolina at Chapel Hill, the authors contend that pre-health humanities programs should teach and study multiple disciplinary research methods and their values; examine how health humanities research might transfer across disciplines; and focus on mentoring opportunities for funding, presenting, and publishing research. These recommendations have the potential to create unprecedented research experiences for baccalaureate students as they prepare to enter careers within and beyond the allied health professions.
This is a preview of subscription content, log in to check access.
Access options
Buy single article
Instant access to the full article PDF.
US$ 39.95
Tax calculation will be finalised during checkout.
Subscribe to journal
Immediate online access to all issues from 2019. Subscription will auto renew annually.
US$ 99
Tax calculation will be finalised during checkout.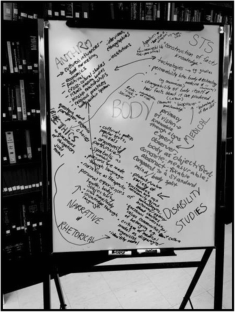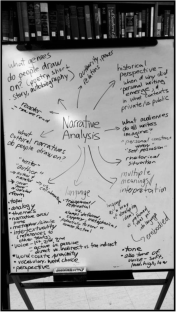 References
Atkinson, Sarah, Bethan Evans, Angela Woods, and Robin Kearns. 2014. "'The Medical' and 'Health' in a Critical Medical Humanities." Journal of Medical Humanities 36 (1): 71-81.

Basting, Anne D. 2006. "Creative Storytelling and Self-expression among People with Dementia." In Thinking About Dementia: Culture, Loss, and the Anthropology of Senility, edited by Annette Leibing and Lawrence Cohen, 180–194. New Brunswick, N.J: Rutgers University Press.

Buckingham, Cynthia, Maria Torres, Trenton Olson, Rebekah Monahan, Joyce Kinkead. 2012. "State Humanities Councils and Undergraduate Research." Council on Undergraduate Research Quarterly 32 (4): 44–47.

Chiapperino, Luca, and Giovanni Boniolo. 2014. "Rethinking Medical Humanities." Journal of Medical Humanities 35 (4): 377-387.

Crawford, P., B. Brown, V. Tischler, and C. Baker. 2010. "Health Humanities: The Future of Medical Humanities?" Mental Health Review Journal 15:4-10.

Eli, Karin, and Rosie Kay. 2015. "Choreographing Lived Experience: Dance, Feelings and the Storytelling Body." Medical Humanities 41 (1): 63–68.

Elon Statement on Writing Transfer - Working Draft. 2013. Elon, NC: Elon University Center for Engaged Learning.

Evans, H. M., and Jane Macnaughton. 2004. "Should Medical Humanities Be a Multidisciplinary or an Interdisciplinary Study?" Medical Humanities 30 (1): 1-4.

Fraistat, Neil. 2012. "The Function of Digital Humanities Centers at the Present Time." In Debates in the Digital Humanities, edited by Matthew K. Gold, 278-292. Minneapolis: University of Minnesota Press.

Griffin, Gabriele. 2013. "Research Methods for English Studies: An Introduction." In Research Methods for English Studies, edited by Gabriele Griffin, 1-17. Edinburgh, United Kingdom: Edinburgh University Press.

Grobman, Laurie. 2010. Undergraduate Research in English Studies. Urbana, Ill.: National Council of Teachers of English.

Jones, Therese, Delese Wear, and Lester Friedman, eds. 2014. Health Humanities Reader. New Brunswick: Rutgers University Press.

Klos, Naomi Yavneh, Jenny Olin Shanahan, and Gregory Young, eds. 2011. Creative Inquiry in the Arts & Humanities: Models of Undergraduate Research. Washington, DC: Council on Undergraduate Research.

Levenson, Cathy. 2010. "Enhancing Undergraduate Research in the Arts and the Humanities." Peer Review 12 (2): 13-15.

Meakin, R. 2002. "Medical Humanities in Undergraduate Medical Education—Moving On." Medical Humanities (28) 1: 32-32.

Russell, Susan H., Mary P. Hancock, and James McCullough. 2007. "The Pipeline: Benefits of Undergraduate Research Experiences." Science 316 (5824): 548-549.

Siemens, Lynne. 2015. "'More Hands' Means 'More Ideas:' Collaboration in the Humanities." Humanities 4 (3): 353-368.

Stanford Humanities Center. "How Is Humanities Research Conducted?" Accessed 08-21-16. http://shc.stanford.edu/how-humanities-research-conducted.

The University of North Carolina at Chapel Hill Office for Undergraduate Research. "Research-Intensive Courses." Last modified 2016. Accessed May 7, 2016. http://our.unc.edu/classes/research-intensive-courses.

UNC Writing Program. "The Genre Project: A Research Project from the UNC Writing Program." Last modified 2016. Accessed May 7, 2016. http://genreproject.web.unc.edu/.

Wilson, Reed. 2003. "Researching 'Undergraduate Research' in the Humanities." Modern Language Studies 33 (1/2): 74-79.

Woods, Angela. 2011. "The Limits of Narrative: Provocations for the Medical Humanities." Medical Humanities 37 (1): 73-78.

Yaffee, Kristen, Carol Bender, and Lee Sechrest. 2014. "How Does Undergraduate Research Experience Impact Career Trajectories and Level of Career Satisfaction: A Comparative Survey." Journal of College Science Teaching 44 (1): 25-33.
Ethics declarations
Funding
The Falls Narrative Study was funded by a Consortium for Humanities Centers and Institutes (CHCI) grant from the Andrew W. Mellon Foundation (UNC IRB #15-2534 / Approved 10-07-15). The Writing Diabetes Study was funded by a UNC Fostering Interdisciplinary Research Explorations (FIRE) Grant (UNC IRB #15-2483 / Approved 10-11-15).
Endnotes
1 For more information about the UNC Genre Project and its results (in progress), see the research team's website: http://genre.web.unc.edu/genres-in-the-disciplines/genres-in-humanities/humanities-implications/.
2 For more information about the Falls Narrative Study and its results (in progress), see the research team's website: http://hhive.unc.edu/projects/falls-narrative-study/.
3 For more information about the Writing Diabetes Study, see the research team's website: http://hhive.unc.edu/projects/writing-diabetes/. For details about the study results, see Edwell, Jennifer, Singer, Sarah Ann, and Jack, Jordynn. Forthcoming. "Healing Arts: Rhetorical Techne as Medical (Humanities) Intervention." Technical Communication Quarterly. 
4 Some journals that health humanities students might be interested in include Consilence: The Journal of Sustainability Development (Columbia University), Critical Theory and Social Justice Journal of Undergraduate Research (Occidental College), Explorations (Texas A&M University), Intersections (University of Washington), Forbes & Fifth (University of Pittsburgh); Midwest Journal for Undergraduate Research (Monmouth College), Penn Bioethics Journal (University of Pennsylvania); and Young Scholars in Writing: Undergraduate Research in Writing and Rhetoric (University of Missouri-Kansas City).
5 In a recent application for funding, Mishra described the goals for the journal: "The main purpose of this journal is to inspire, encourage, and facilitate interdisciplinary thinking and collaborative work while developing and embodying a variety of ideas that relate to health, illness, caregiving, and medicine. It will strive to be a publication that allows for dialogue, meaning-making, and multiple representations of the body, health, wellness, and experiences with the medical system. The journal will serve as an opportunity for undergraduate students to publish original creative work, research, academic papers, editorials, and artwork that explore the interface between the arts and healing." For more information, see the website for The Health Humanities Journal of UNC-Chapel Hill: http://hhj.web.unc.edu/.
About this article
Cite this article
Singer, S.A., Weed, K., Edwell, J. et al. Advancing Pre-Health Humanities as Intensive Research Practice: Principles and Recommendations from a Cross-Divisional Baccalaureate Setting. J Med Humanit 38, 373–384 (2017). https://doi.org/10.1007/s10912-017-9452-6
Keywords
Baccalaureate

Interdisciplinarity

Transfer

Research methods

Health humanities lab